Ashes....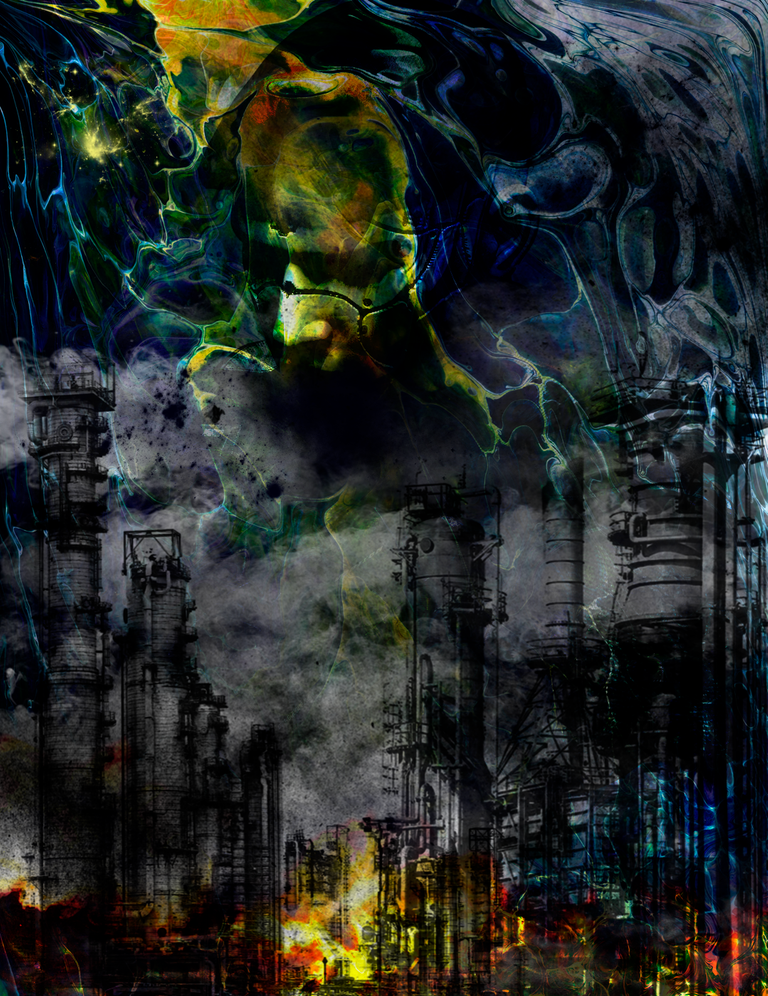 Hi, all! Well,... what can I say about this piece? I had no idea what it would be til it was done..... Still not sure. lol. I usually mention that I like the Photoshop brushes and other resources made by Deviney on DAZ3d.com. Well, he came out with a set of acrylics, and I started playing with combining layers until I got something I liked. Then, I rendered a cyborg soldier and used some more brushes to create the rest, including the refinery images.
The soldier went through black and white colour change, erasing parts with smoke brushes, set to vivid light, and reduced transparency by 70%. That made him blend well with the background and come out of the image. Something was still missing, so I added the fire below, a few more smoke and ash brushes, and here we are. There is a gif below to show some of the steps.... (not necessarily in order).
As always, I had fun creating the piece. You never know what you're going to get.... at least I don't, which is part of the fun. By the way, piece was done primarily within Pixelmator image editor.
Thanks for looking, hope you like the work. Have a great day!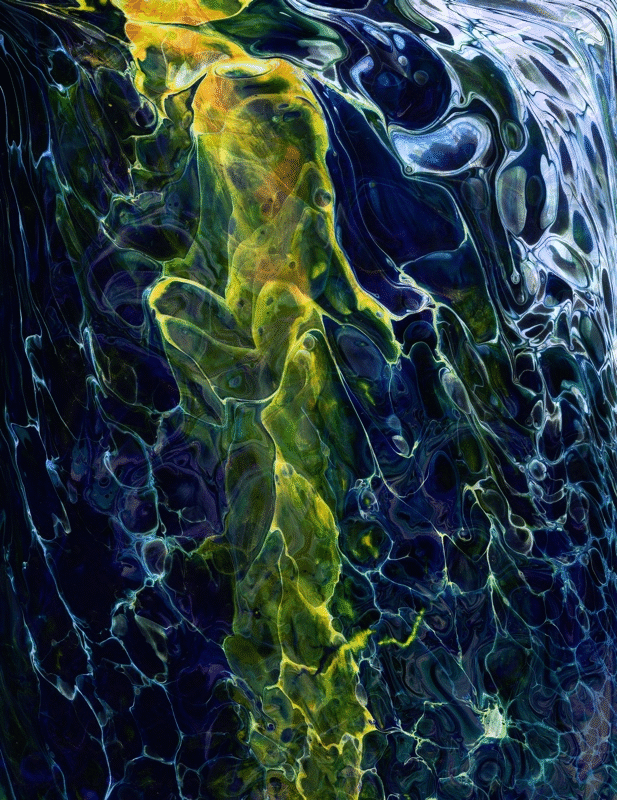 If for some reason you can't see the gif, see: Ashes...
---
---