Desert Rider Concept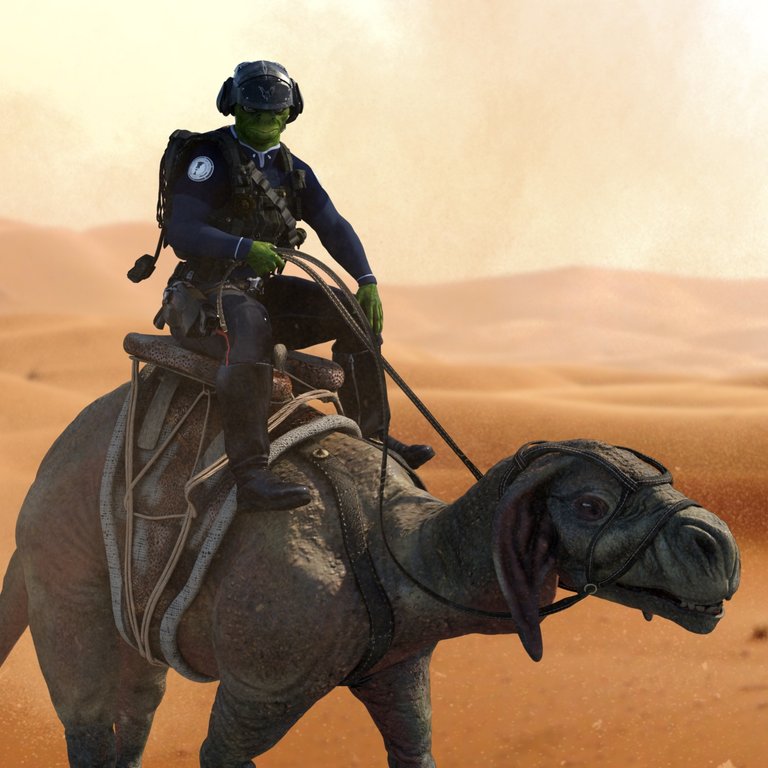 Hi all! Here is a quick image i created as part of a concept. Not sure where it is going, but I've been wanting to do some concept art for a bit with big worlds, great models, and a solid story behind them. This is where it begins.... character building stage 1. This guy took about 2 hours of mixing and matching 3D assets and a few of my own textures. At some point, he will be included in a much bigger project. Right now, its about building believable characters to inhabit the world I'll make later. This was done quickly, so there are a few flaws, but the concept passed.
If you like images like this, you can follow me on instagram as well,... instagram.com/dutyboundart
Just started over there, so you'll see them as they are developed, but the more detailed stuff will still be right here.
Have a great day!
---
---