Bounty Hunter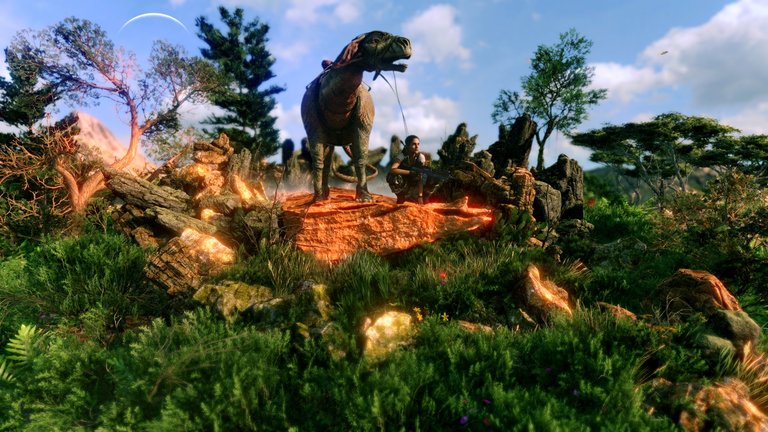 Hi all! Well, this one took some time. In my last post I shared how I found Flowscape. A 3D world building game that could import your 3D model assets in order to help create conceptual image. Here, you see the finished project of my second serious attempt.
In Flowscape, you are able to paint 3D worlds with plant, rock, and other brushes that bring the world to life. Advertised as a ZEN like gaming experience, I saw potential to do more. I use 3D assets to start my work, so this is a natural progression, and yes the game does have import function. However, when a character model is brought into Flowscape, the model, if not decimated, retextured, texture baked, and made ready for game export, it doesn't come out that well, and slows the system to a crawl. So, if you are like me, you need a work around, and that is what was done here.
I started with DAZ Studio and created my character. Doing so, I adjusted the camera angle to look up a bit and then played with the lighting till it looked pretty good.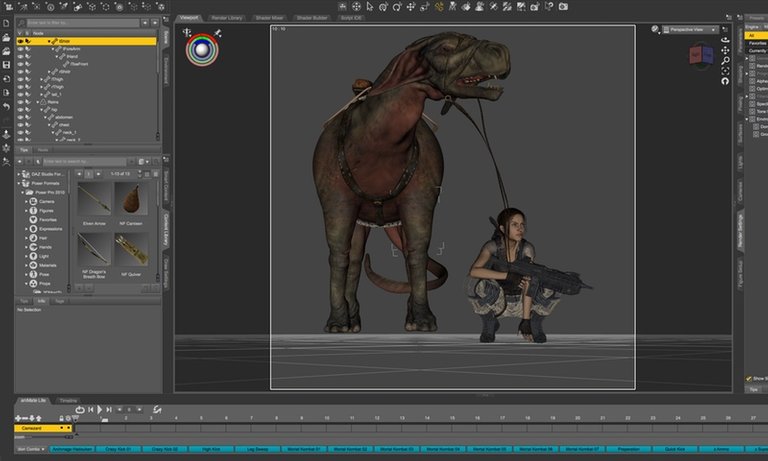 I then took the image into my image editor and created a cut out version.
Why? In order to create a billboard character in DAZ Studio. By opening a primitive plane in DAZ, divided only once, I could apply the original rendered image as a PNG transparent background for colour, and the cutout as the transparency setting. I then exported the plane and textures to a file and imported that plane into Flowscape. I then created the flowscape world, placed the character plane where I needed it, then lit the world according to the image lighting. This gave me the image you see here. A little,... and I mean a little post work, later and I was done.
Let me know what you think. I plan to do a lot more of these style images,... at least for a while. It's so fun and natural, and the results are better every time. Have a great day!
If you want, you can follow me on:
Redbubble for some unique phone cases and what not featuring my work.
---
---