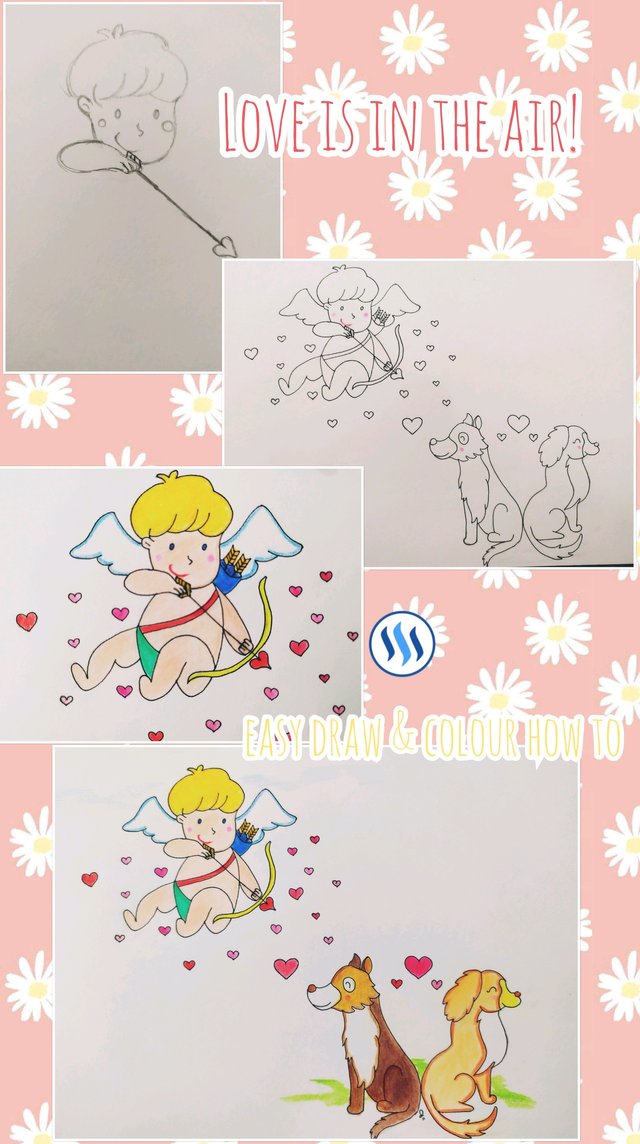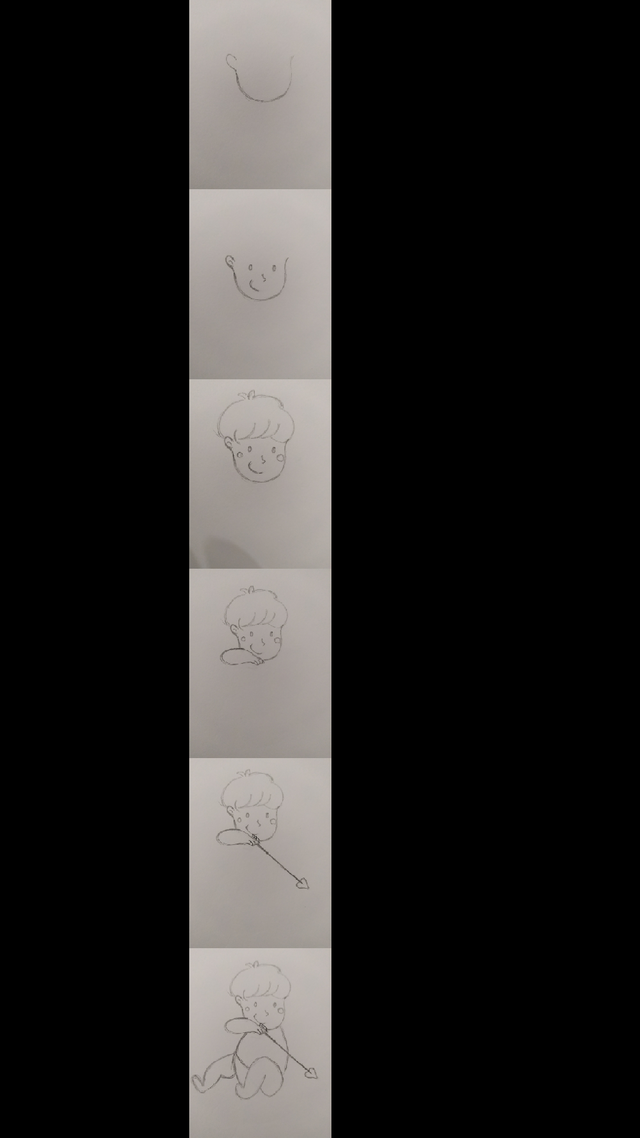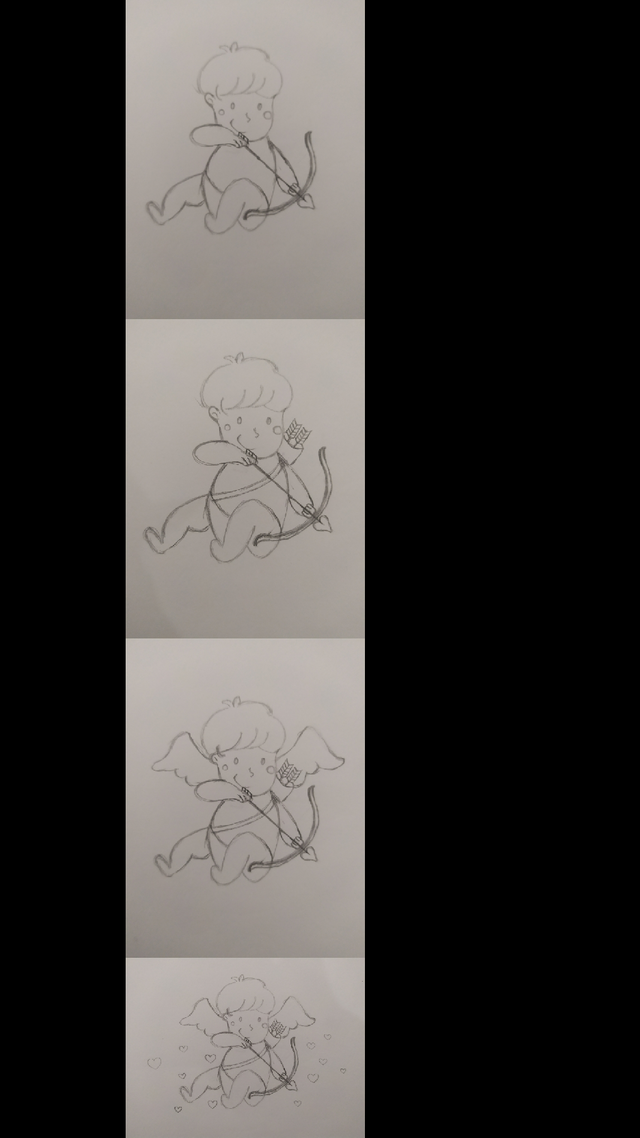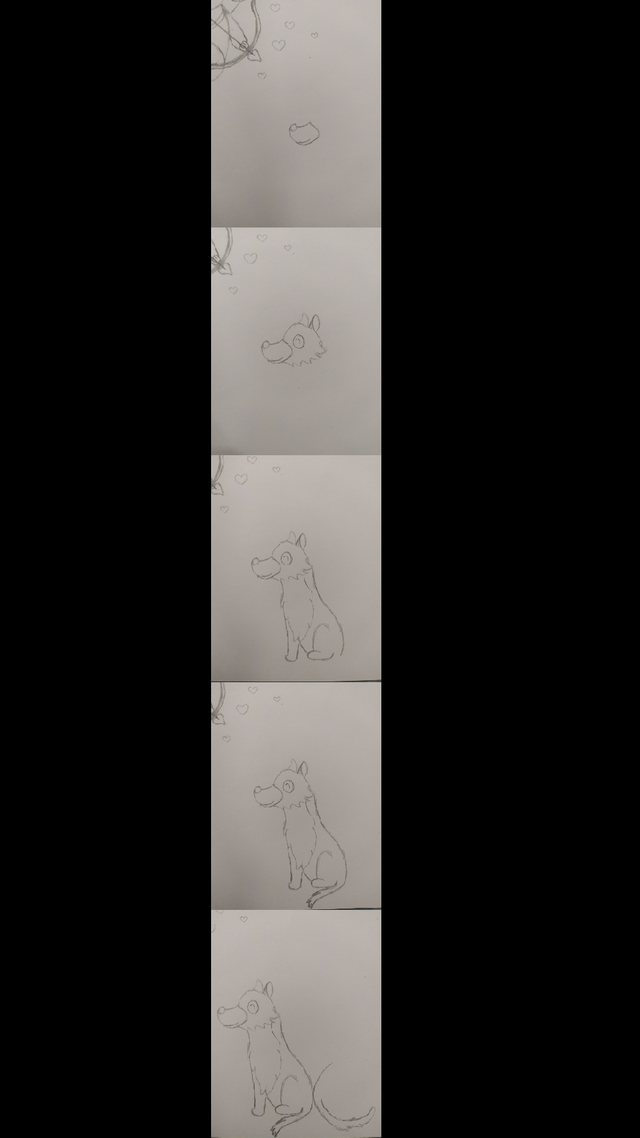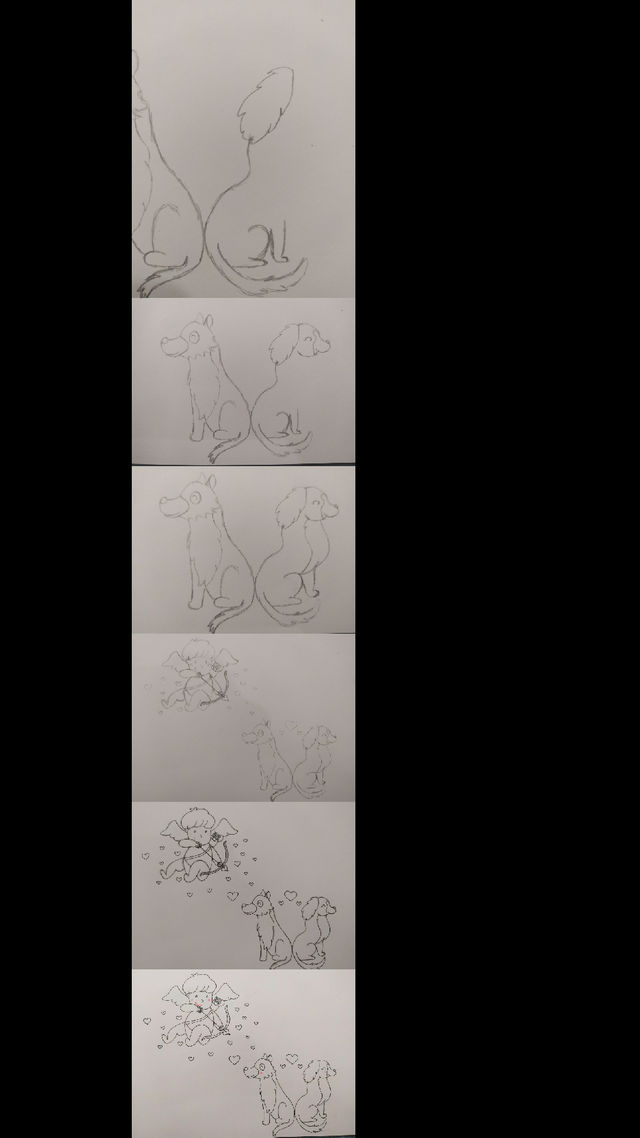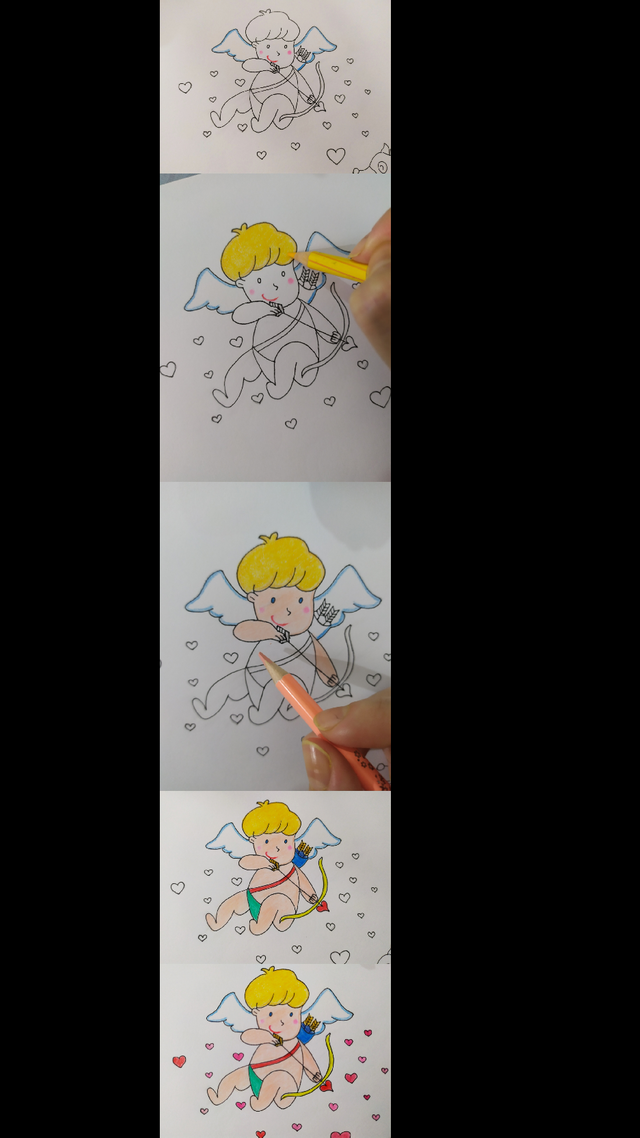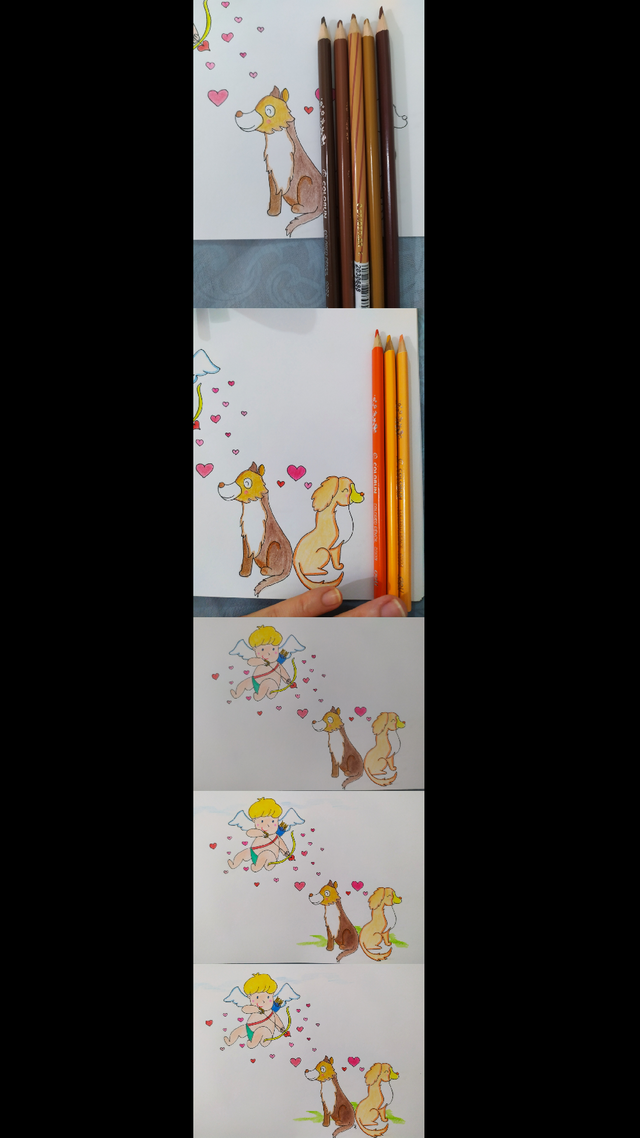 Hello, friends!
Today i would like to share how i draw this cute cupid and two dogs in love.
Materials & things needed:
a drawing paper
a pencil
an eraser
a 0.2 drawing pen
colour pencils
How to make it:
First, draw the cupid start from the head: face, ear, eyes nose and mouth then the hair. Then the right hand with the arrow. Draw the body and two legs also.
Then draw the arc, complete the body, the arrow bag behind him and also two wings. Finish with some hearts around him.
Then draw the couple of dogs below. Start from head to the tail like in the picture.
Finish with the drawing, bold with the drawing pen then erase the pencil sketch.
Last, color it with the color pencil. I used some gradation for each part like in the picture. You could copy the colour or use your own imagination.
Happy drawing & happy valentine!