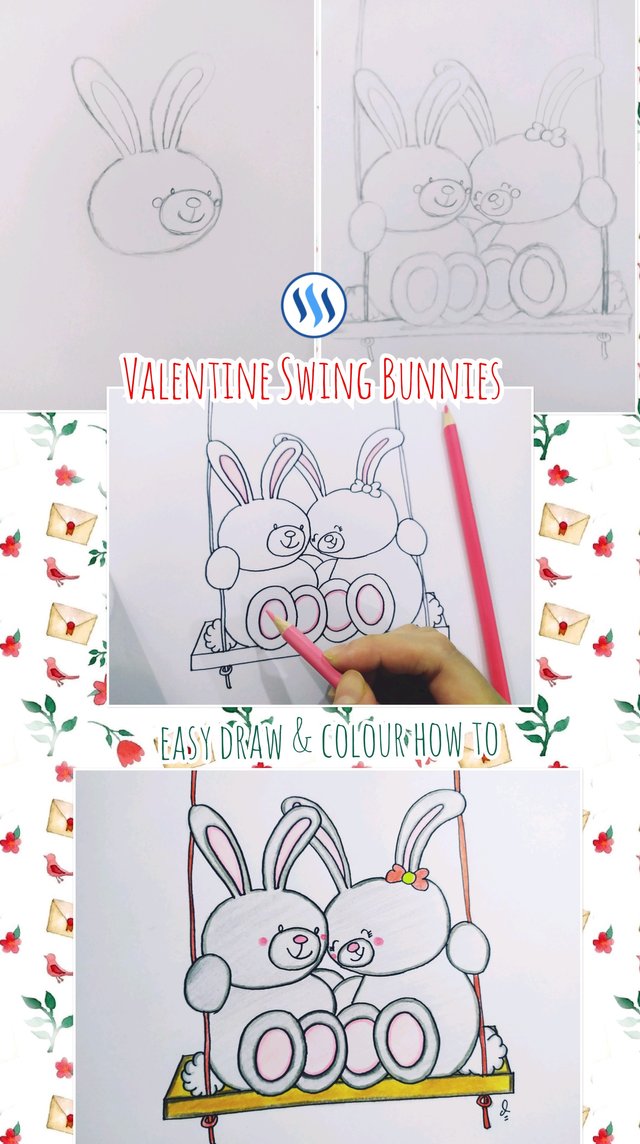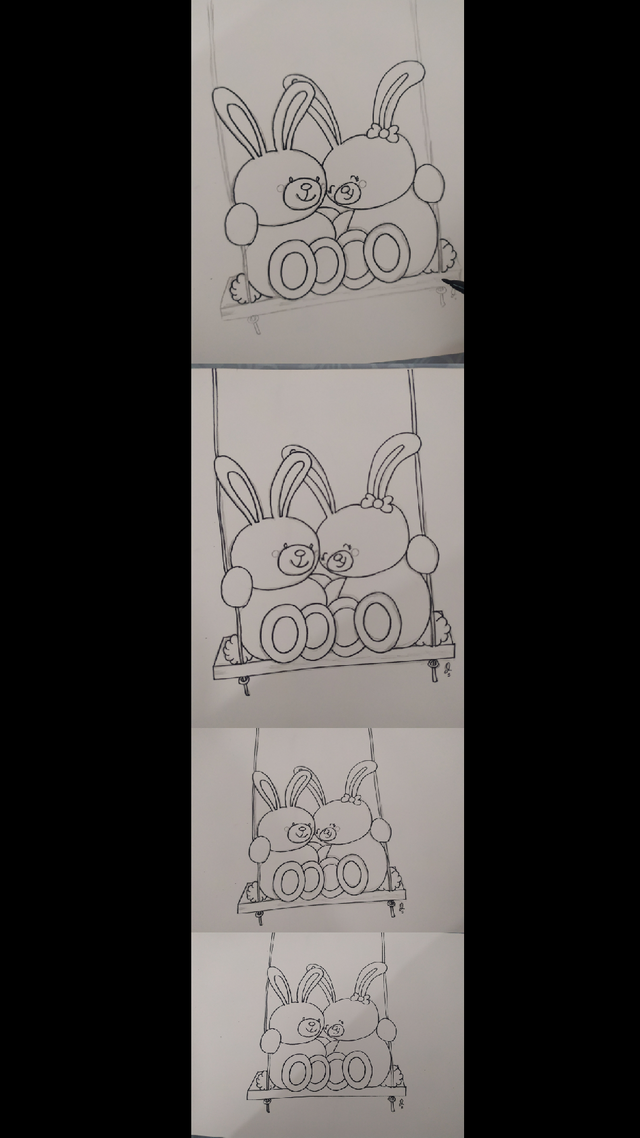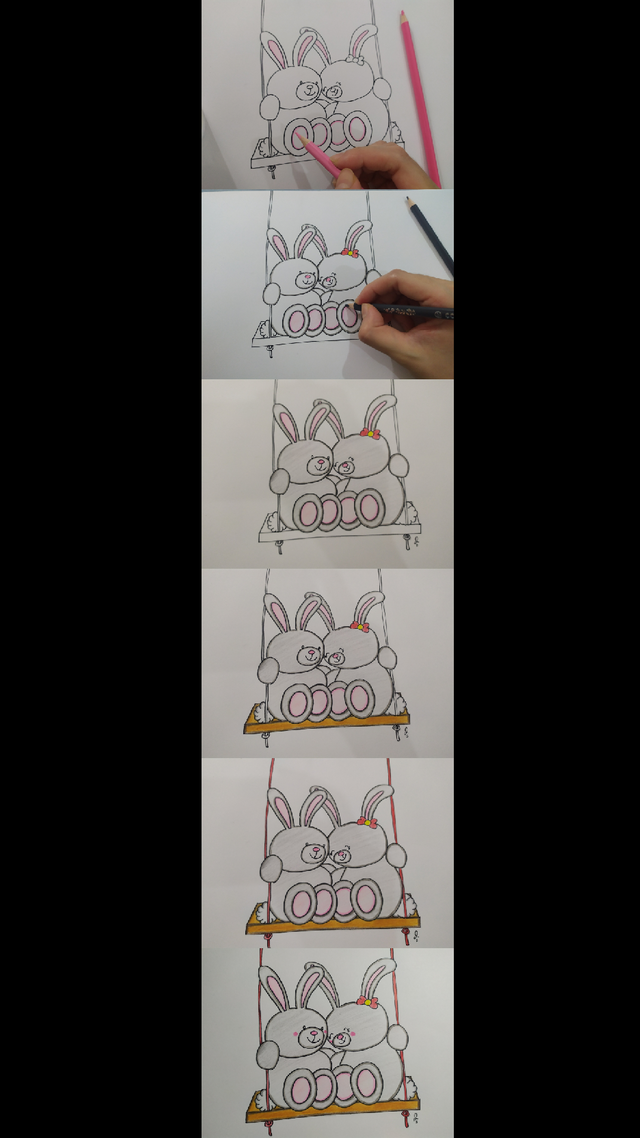 Hello, friends!
Last night i drew this cute couple bunnies on a swing and today i would like to share how i made this.
Materials & things needed:
a drawing paper
a mechanic 2B pencil
an eraser
a black marker
colour pencils
The easy steps to draw & colour:
First, draw a bunny start from the two long ears, head, hand, tail and also feet.
Then draw the feet of the bunny girl, also the tail, head and two long ears. Last, complete with the swing.
After finished the drawing, bold it by using the black marker. Then erase the pencil sketch.
For the colouring, use two colors for the pink, grey and also brown. Use the darker to colour near the border line, for inside use the lighter colour.
Happy drawing!