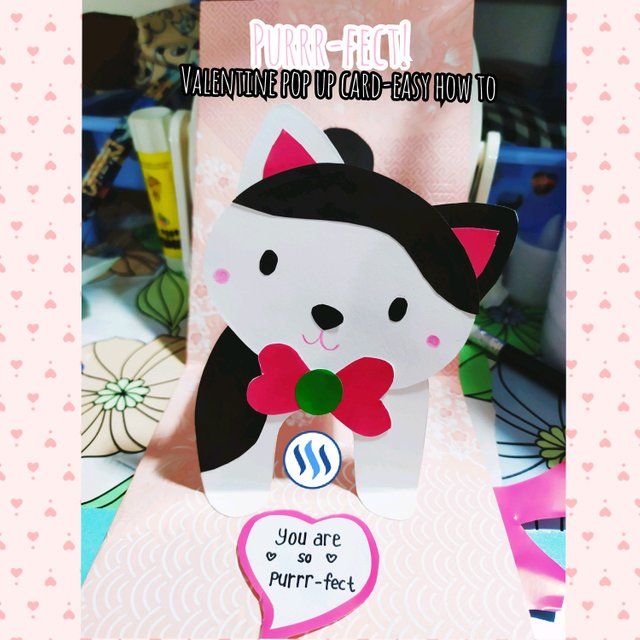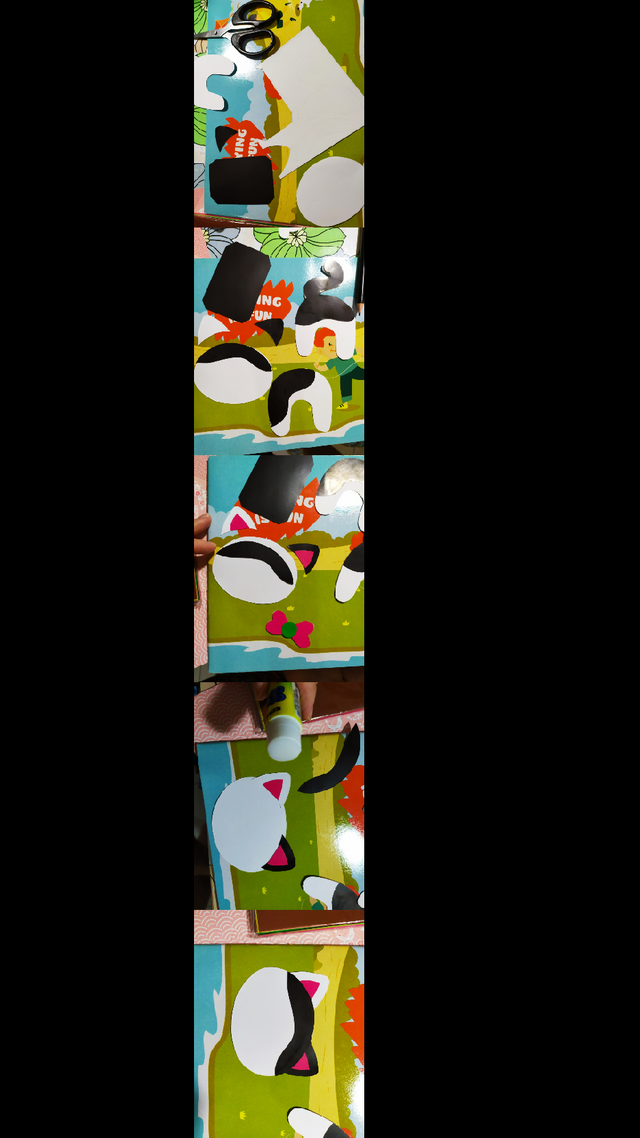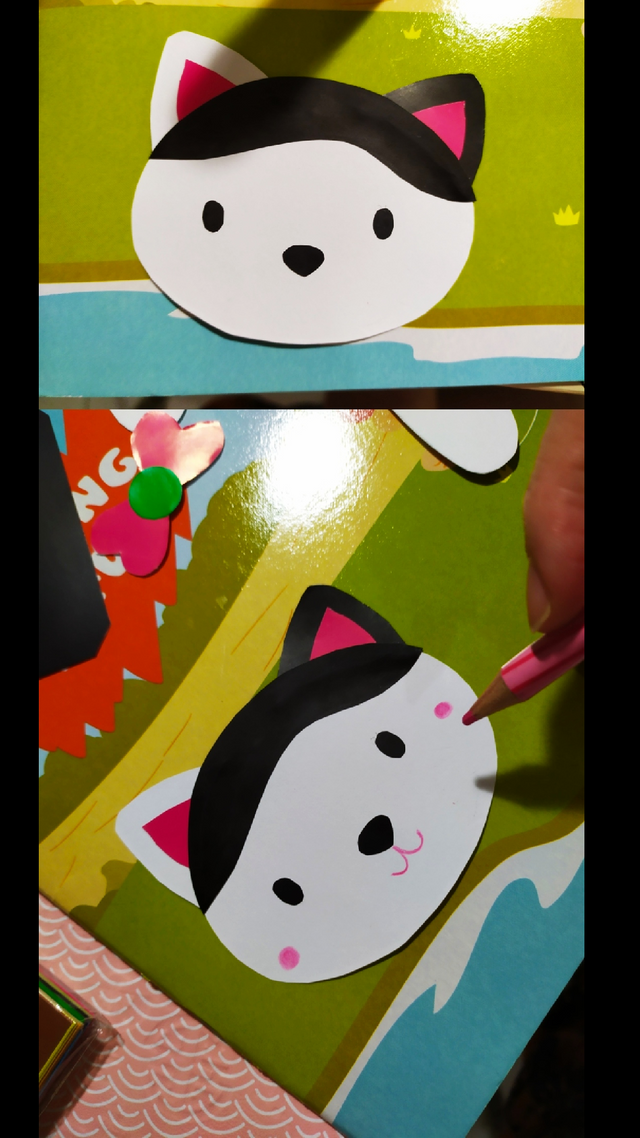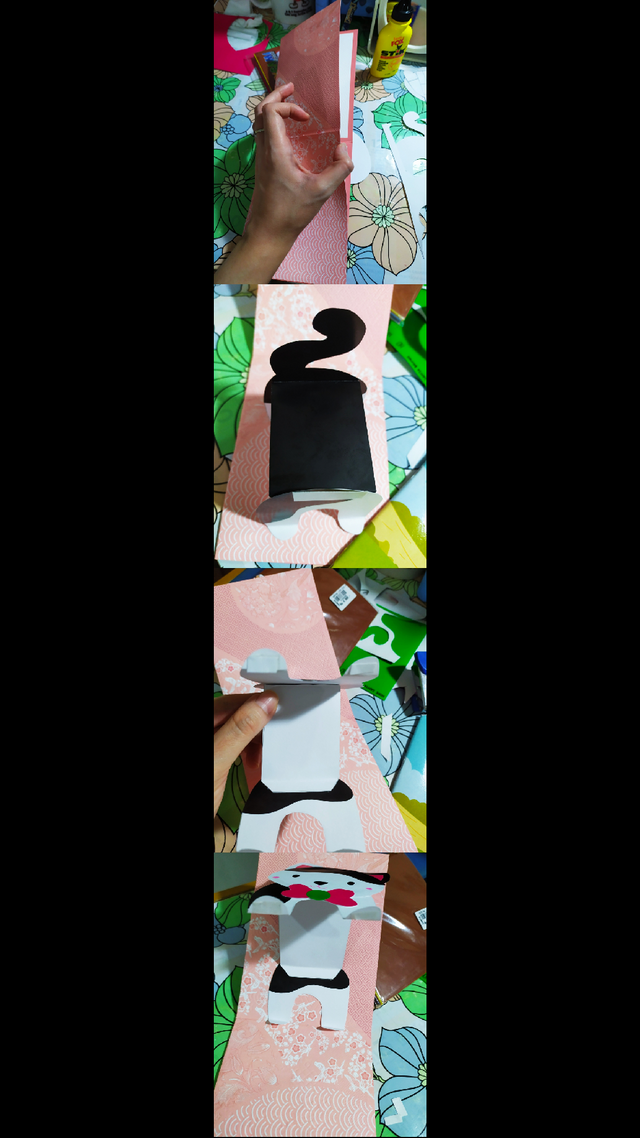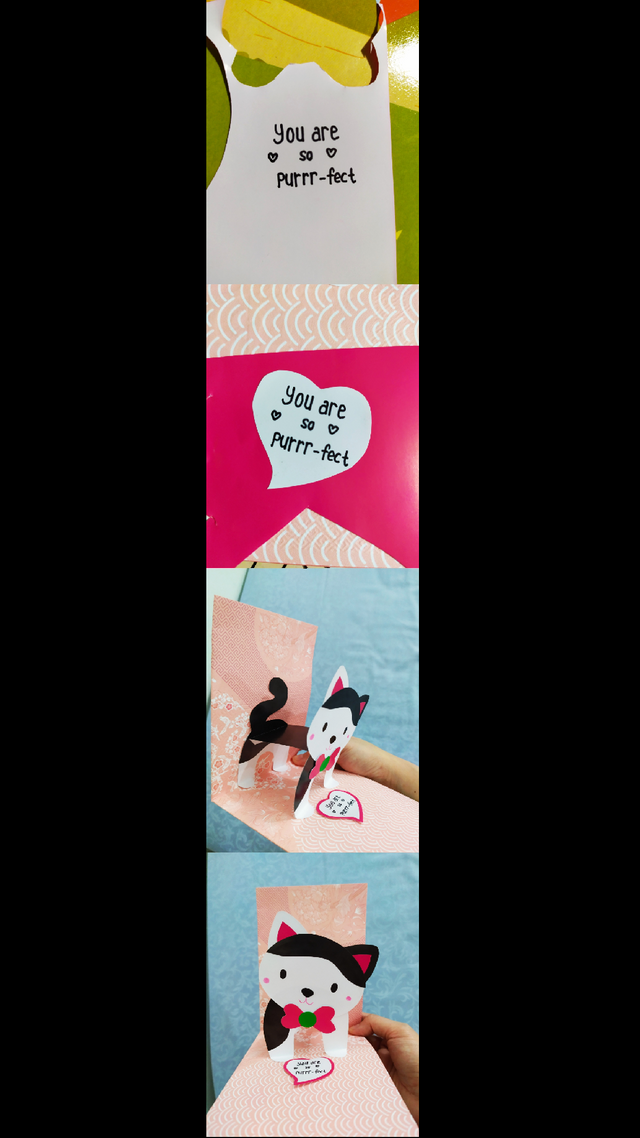 Hello, friends!
Valentine is nearby so i tried to make a cute pop up card and i would like to share you how i made it.
Materials & things needed:
a pencil
an eraser
unused papers (one thicker colourful or patterned, one A4 size then cut by 8)
a piece of drawing paper
origami papers (black, pink and green)
glue
double sided tape
a scissors
pink colour pencil
How to make it:
First, use the cuts of unused white paper to make the cat's template. The template will contained 7 parts of the cat. Draw then cut it off. Copy them by using the pencil unto the drawing paper, from the back side of the pattern. Then also cut it off from the drawing paper.
Then draw from the cut off drawing paper on black origami (back side) with a pencil also cut it off and paste it on the cat's body parts and also the rectangle, like on the picture. Use the pink origami for inside the ears. Cut off 2 ovals for the eyes. Then draw the mouth and cheeks using pink colour pencil. Also paste the pink and green origami for the bow.
Paste the double sided tape on the back of back part cat's body, behind the bow, on 2 fold sided of the rectangle and on the top of the cat's body. Then paste them together on the patterned paper.
Last thing, write down the valentine message behind the pink origami, cut in heart shape then paste the pink origami behind and cut it a bit larger than the white paper.
Happy crafting!