Hi friends!
Once I caught the eye of an old sketch. I drew a wolf.
I thought that he was worthy of creating a full-fledged art from it.
And so this story was invented - a magical animal looks at the world from a window of parallel space.
And nobody knows if it really exists or is it just an illusion ...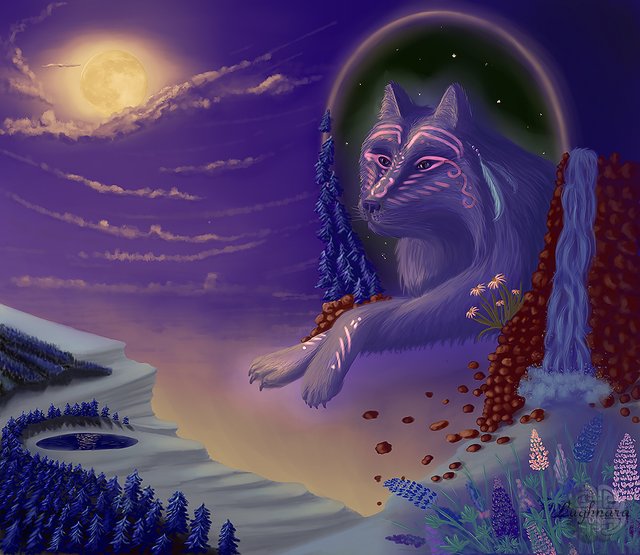 Sketch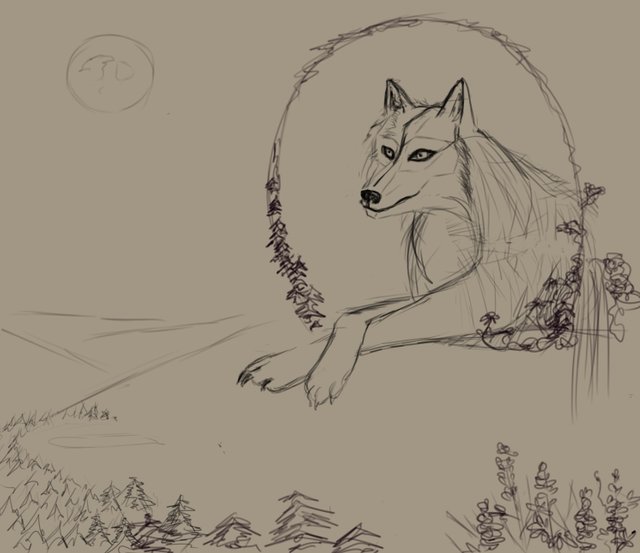 Some steps
(Drawing in Paint Tool SAI 2)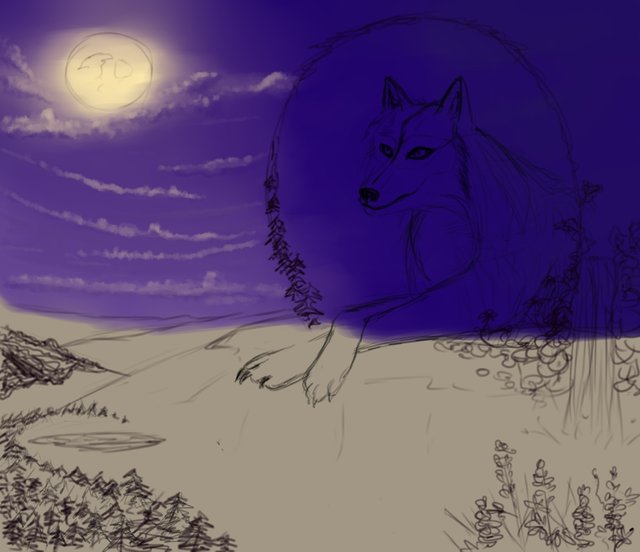 Base colors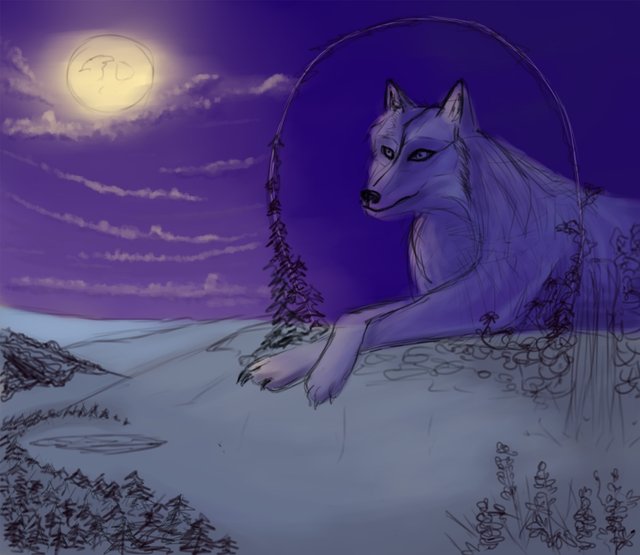 Added a details of environment
More details
I didn't like an erth on a foreground, I change this form of it.
Then I drrew an ornaments for a wolf and maked an area into window darken.
I continued a drawing an objects of nature.
I divided an erth on two plans and drew a lake with moonlights reflaction.
The Keeper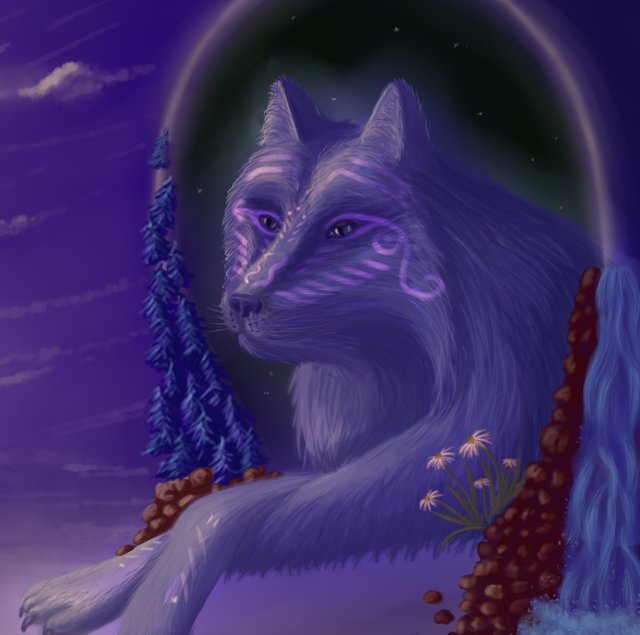 On a foregraund I desidet to draw a lupins.
According to the legends of the ancient Celts, these are flowers which are protected by the wolf.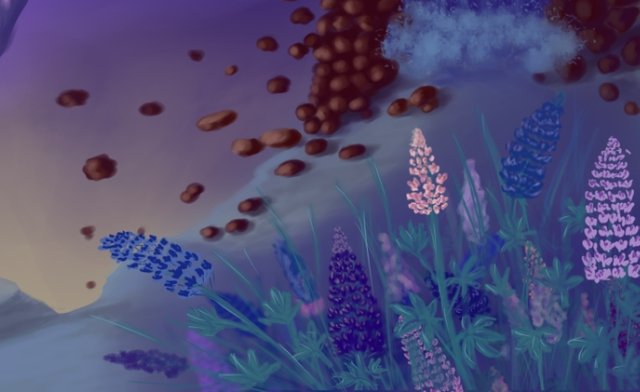 This is what ready art looks like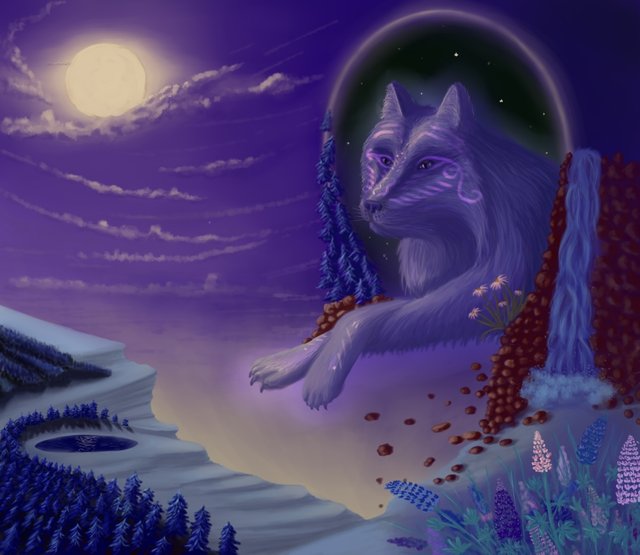 Finally color correction in Photoshop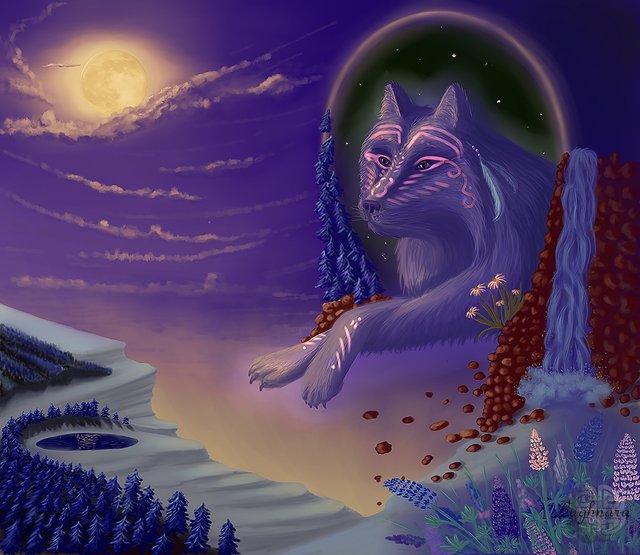 Have a nice and creative day!
Gera