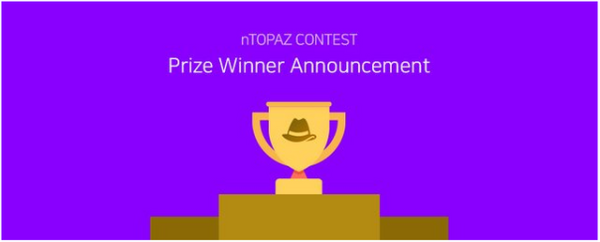 Hello everyone!
I am glad to announce the winners of the Dancing Contest on nTOPAZ.
It's the first Dancing Contest held on nTOPAZ. I have been really worried that no one would attend the contest because I didn't see many dance posts on Steemit. I am surprised that we do have some wonderful entries which prove that there are still some talented dancers here. I hope that you will keep showing your talents on nTOPAZ after the contest.
---
Rules
New submissions on Steem blockchain (no repost).
NSFW entries will NOT be accepted.
Each artist may submit up to 3 entries.
Must be uploaded through nTOPAZ contest page at https://www.ntopaz.com/contest/71
If you rely on any reference material to produce your work, please cite your source.
Copyright: you are responsible for any claims and arising issue from copyright violations
Actually, some entries of photos or drawings are great but didn't meet the rules. We only accept videos on Youtube this time and they have to be new submissions.
Some people took a video when they watched a show or attend some activities. That will be fine for this contest because there is no rule that you have to be the dancer in your entry.
---
First Place: 10,000 nTopaz Tokens
[CO] 💃Dancing Concurse -Bury a Friends de nTOPAZ by @jorlyn-jm
The dancer twists her body to simulate the movements of the zombie, which is very much in line with the theme of Halloween.
In addition to the creative dance movement, she also well-edit the video with some special effects, such as negatives, to create a strange atmosphere.
This is a very sincere and great work.

---
Second Place: 5,000 nTopaz Tokens
[CO]Only from Alexa by @ zhanavic69
The little girl was very involved in her dancing. I was touched by the sincerity of her performance.
In particular, she not only dances well but also expresses emotion on her face that is superior to children like her age.

---
Third Place: 3,000 nTopaz Tokens
[CO] Calypso de El Callao by @vicent21
It seems to be a vigorous activity. The dancers' real reaction is very cute, and the joy is fully expressed through the dance.

Congratulations to the winners and thank you for all your submissions.