Daddy is in the office working, the Sassy Slut enters, look at Daddy and giggles. Daddy look up and smile, then go back to work
The Sassy Slut burst out "I wanna be fucked"
Daddy pretends to be busy at the computer, so you have to do your best to tempt Daddy, run your hand through your hair messing it up, give Daddy eyes, licking your lips, biting them, shoot out your chest so your tits are obvious through the fabric of your tight shirt, shake your butt, turn it towards daddy, and run your hand over it, looking back at Daddy with a lil naugthy smile, giggling
SS: -I walk over to you- daddy~~~
MMMMM such a sexy little slut, making her show for Daddy - turn around again, and quickly pull down your pants, showing Daddy a glimpse of your ass, thne around again, and pull your shirt up, quickly squeeze your tits, before letting the shirt down again - mmm teasing Daddy
Swaying your hips, running your hands up and down your thighs - fuck you look damn good !!!
SS:Hmmmm, Daddy~~`
You put two fingers in your mouth, and lick and suck them, looking at Daddy, smiling with content, as you notice Daddy is getting focused on you, and forget the work he was doing on the computer - you look down, and is pleased to notice Daddy is getting a big throbbing bulge in his pants, as you simulate sucking cock
SS:-I moan slightly and look up-
You get on all four and crawl over to Daddy, as a lil sexkitten ready to play, be Daddy's fuckpet
Daddy give in "mmmm come here, my little slut" I moan
SS: "No" -I whine-
Fucking tease I moan, you made me hard now - come here and help Daddy out
SS: "Fine" -Crawls over-
MMM you're too nice to Daddy ;-) Run my hands through your hair, while you rub your hands up daddys thighs
SS: -Smiles-
Daddy unzip my pants, and pull them down, you look at the throbbing bulge in Daddy's boxers as you run your fingers up and down Daddy's legs, looking at Daddy with a smile
SS:Mmmmm Daddy~~
OHHHH - Daddy needs my cock out, take it out from my boxers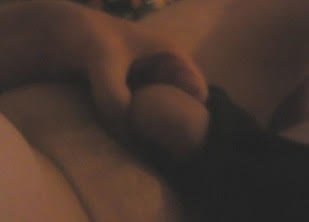 and let you see what your sexy behaviour did to Daddy
SS:-Moans slightly-
Moans "fuckkk you made Daddy so hard, baby"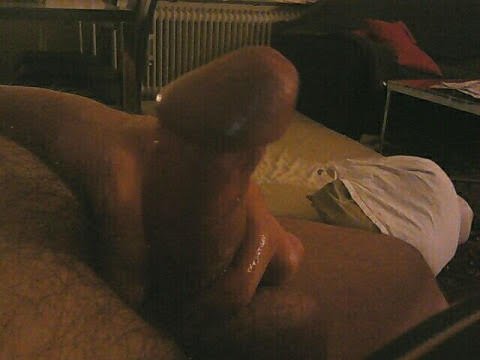 SS:mhm - kitten licks the tip-
OHHHHHHHHHH Daddy sighs in relief, mmm you take the shaft in your hand and slowly stroke Daddys cock, licking the tip, and round the head, tasting the presum ouzing from it - Daddy tell you to pull your pants of, and get up to me, you sit on all four in the couch, head down in Daddy's lap, stroking and licking Daddy's cock, while I get my hand in between your legs, and slide a finger in between your pussylips, mmmmm my lil slut so deliciously wet already
SS:-Moans- Ahhhh~~
Yummy. MMM you feel Daddy grow bigger in your hand, and suck the cockhead, while stroking the shaft... Daddys fingers enter your pussy, mmmm rub them in your wet tight pussy, Damn I love that tight pussy... "mmmm lil slut Daddy wanna fuck you !!! I moan loudly
SS: No not yet daddy
Get my head down between your legs, and run my tongue in between your pussylips, OMG it's so yummy and juicy
SS:A-Ahhh~~~ Fuck
MMMM thrust my tongue into your pussy, fuck it taste so good, love it being so wet for Daddy - ohhh fuck and my cock in your mouth, it feels so good, I start thrusting towards you eagerly sucking it
SS:Ahhh~~ Fuck -Moans and sucks your cock-
OHHHH yessss, my lil fuckpet, so good
MMM you grind yourself on Daddys eager mouth buried in your pussy, Daddy sucking your clit, slapping my tongue over it
My hands grabbing your ass hard
SS:-Sucks faster-
MMMMM feel your mouth taking me deeper and deeper, ... mmm and have you rubbing your pussy in my face
SS:y-yessss~~~~
Fuckkkkk, put one hand on the back of your head urging you on, thrust towards you when you suck in, ohh yessss, damn you suck me so good - mmm and shove your pussy in Daddys face, mmmm give it to Daddy soak me in your wet juice
My other hand from behind you, between your butt, fingering your pussy deep fast and hard, while Daddy suck and lick your clit
SS:-Suck suck faster-
Ohh yessss it's so good, yessssssss suck daddys cock suck it suck it
SS:-sucks faster-
-mmmmmm fuck yesss ohh fuckkkk yessss yesss, mouthfucking my lil slut -
SS:f-fuck~~~
OHHHHH yessss yesss I wanna fuck you NOW !!!
SS:no
ahhhh you cum over Daddys face, squirting pussyjuice all over Daddy
SS:fuck!!~~
You stroke Daddys cock very fast and hard, sucking the head in your mouth, and it make me explode, shooting fountains of hot sperm in your mouth, while you're shaking in orgasm as well - Daddy almost faint - and you fall limp over Daddy
SS:F-Fuck~~ -Breathes softly-
MMMMMM turn around and hold you tight, kiss you.... mmm Daddy's good girl !!
Posted via DPorn.co | Get Rewards for Sexual Content