This morning Daddy woke up with a boner
Nora (italics) enter the bedroom, and notice
did i give an boner ? i will help you out okay daddy ?
oh i will daddy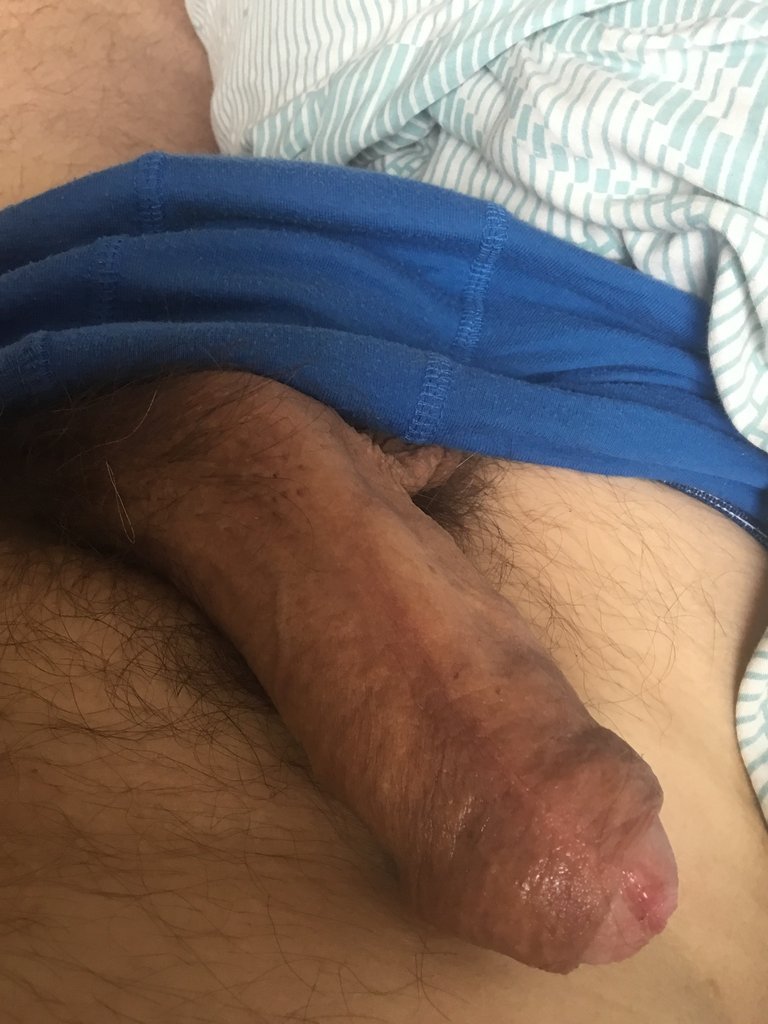 I'm still asleep, you can't help your curiosity and start caressing my cock with your hand, daddy mumbling in my sleep "ohhh yesss babygirl"
i get on the bed takes off your boxers i cup your ball then i suck your cock
Daddy is even moaning your name, "ohhhhh Nora, Nora" and you realize Daddy is dreaming about you
You smile, because you have really been doing your best to make Daddy notice you're not a little girl, but a sexy young woman with fantasies about being Daddy's slut
My pussy is wet
You take Daddy's cock in your hand, hold it firmly around the shaft, and begin to stroke it slowly - Daddy mumbling in my sleep "ohh yesss babygirl, babygirl"
You put a hand between your legs and rub your wet pussy, while you take courage and kiss Daddy's cockhead, while you stoke the shaft faster
FUCKKKKK and that's how I wake up, with a little slut stroking my cock, licking and kissing the head, and fingering your pussy
whisper "ohhh my yesssss, keep doing it, babygirl, it's so good"
Put one hand on the back of your head and urge you to go deeper, you let your lips slide down over my cockhead, and start sucking up and down over the head - my other hand follow your arm, down to your hand in your panties, and I slide a finger between your wet pussylips, ohhhh fuck such a tight little wet girlpussy - mmmmmmmmmmm
ahhh~ ngh f-fuck daddy
Daddy moans "I want to taste your sweet pussyjuice, babygirl", and at the same time pull your pants and panties off, and pull you to sit over my face, while you're still busy getting daddycock in your mouth
my cock is soooooo hard, suck it suck it SUCK IT
mmmm Daddy look up and see your ass, grab it, spread you open and bury my head between your legs, run my tongue in between your dripping wet pussylips... ohhhh yesssssssssss yummy girlpussy sluuuuuurp
Daddy's beard tickling the inside of your thighs, my tongue going inside your pussy.. mmm you move and rub your sweet girlpussy in Daddy's face
f-fuck
ohhh yessss yessss, you pull your shirt of and is all naked on top of Daddy, mmm such a good little slut
i'm going to cum daddy
get my hands up under you and grab your tits hard, sucking your clit in my mouth, slapping my tongue over it hard
ohhhh yesssss Daddy LOVE licking girlpussy
i love your big daddy cock
mmmm babygirl babygirl - thrust my hips up towards you, sucking my hard cock, fuck it in your mouth -you grinding yourself on daddy sucking and licking your clit, my hands squeezing your tits hard
yessss cum for daddy baby, soak my face in your pussyjuice
i'm cuming daddy
mmmmm daddy's FUCKPET
ahhhh yesss yessss cummmmmmm for Daddy
ngh ahhhhhhhhh~ f-fuck
daddy i need your dick in my pussy ~
mmmmm babygirl, roll us around, so I'm on top, get my hands under you, and thrust two fingers into your pussy, fingerfuck it hard, while sucking your clit in hard in my mouth, vibrating my lips round it, licking it hard with my tongue
oh fuck me pls
Daddy moaning loud "yessss babygirl, Daddy wanna fuck that pussy NOW!!!!" Move up and kiss you, my face soaked in your pussy, get between your legs, and rub my cock in between your pussylips, you wrap your legs over Daddy's back, and push me in ohhhhhhhhhhhhhh fuck so wet and tight taking daddy's cock
ohhh feels so good, babygirl, your tight wet pussy squeezing my hard cock
*ahhhhhhhhhhh~
ohhh yesssss Daddy kissing you, thrusting cock in you again and again, my balls slapping against your ass, Daddy moaning "fuckkkk I've been dying to fuck you for months babygirl"
*i-i'm cuming d-daddy
mmmmmm your arms around my neck, your legs crossed over my back, clinging on to daddy, grinding my cock deep inside you, the shaft rubbing against your clit - oooooooooooo and I feel my little slut, shiver and shake, cumming so good, ohhhh your pussy contracting, tighten and lose it's grip around my hard fucking daddycock
hold you so tight - as you are carried away in orgasm
yes daddy
Daddy still need to fuck you !! I tell you to turn around, get on all four,and get your ass in the air for Daddy
okay daddy i go on the floor
I rub my cock over your lips, let you taste your pussyjuice on it, while I reach down and lightly spank your ass
*oh yeah daddy
then go on my knees behind you, grab my cock and slowly thrust it in your pussy again, grab your hips, and start fucking you - determined with hard deep thrusts
reach up and gently pull your hair, turning your ehad so you're looking daddy in the eyes while I OWN your pussy
oh f-fuck you are so big daddy
mmmm and you see in Daddy's face, that you are giving your old horny daddy incredible pleasure, letting me fuck your dripping wet tight pussy hard - Daddy fuck it with no mercy
ngh ffffffffffffffffffuck
You wanted to be a big girl, so now you're fucking getting it, little slut
yes i'm your dirty little slut daddy
AHHHH yesss yesss, damn love to see in your eyes you LOVE being OWNED by DADDY
yes i-i do d-daddy
my hips just go faster and faster, soo deep and hard and fast fucking you, my hands grab your dangling tits, and I hold on to them, as I go faster and faster, moaning and growling in pleasure
AHHHHHHHHHHHHHHHHHHHHHH FUCKKKKKKKKKKKKKKKKKKKKKKKKKK am so close
ohhhhh babygirl, daddy's lovely babygirl, yesss yessss yesssss YESSSSSSSSSSSSSSSSSSSSSSSSSSSS
FUCKKKKKKKKKKKKKKKKKKKKKKKKKKKKKKK
AHHHHHHHHHHHHHHHHHHHHHHHHHHHH ngh m-me too dadddy
YESSSSSSSSSSSSSSSSS OMG fall over you, you fall on your stomach, Daddy heavy over you, cock deep in your pussy, shooting loads of hot daddysperm in you - mmmmmmm babygirl
*yes dadddddddddddddddddddy pls
( 2 sec typing break, I'm fucking going to cum )
( me too daddy )
mmmm we come to our senses again, go rest in the bed, daddy hold you tight, you have your head on daddy's chest, and I caress your hair...
Daddy in a loving voice telling you, that you did very well, and that Daddy want to keep you as my fuckpet
yes daddy
Good girl !!
i fall asleep on you
mmmmmmmm feels so good, MY girl !!
*it so goood
absolutely Daddy LOVE cuddling - mmm Daddy's Princess !!!!
*yay
mmmmmmmmmmmmmmmmmmmm
i love u
Daddy love you, too, my sweet lil kitten
awwwwwwwwwwww daddy
You gave me just what I needed today. Been a hard week at work, and a babygirl taking good care of Daddy is absolutely the best cure against developing stress, feel so good now
me too - i'm happy too