More fun from Wattpad
Amanda tell Daddy in DM, that she loved the previous story, and that she have been following the link to DPorn, and seen some of Daddy's pictures on here
Amandas POV in italics
MMM Daddy can just imagine that, you reading Daddy' story, getting horny, going to the Dporn-site, and look at Daddy's cock, mmm naugthy little girl, being a bit excited what Daddy will be saying knowing this about you
MMM you can't help playing a bit with your tits, and get wetter, it's turning you on to talk to Daddy
Amanda POV:
It also really relaxing too but you're talking so dirty is just making me touch myself and just wanting to grind my hips on something because, unfortunately, I don't have any sex toys.... so I have to improvise.
I use my sci-fi device, and teleport into your room, without you noticing at first, I'm there watching you grinding yourself on a pillow... mmm and I realize you're reading one of my stories and looking at my dick, ohhhhhh naughty little slut !!!
I keep grinding myself on my pillow, biting my lip, moaning, touching my breasts. Then, I would see you and just go by my instincts and cover my body with my blanket, being really self-conscious about my body.
I walk towards you, and you notice the big bulge in Daddy's pants, my cock growing hard watching you, by thinking about you playing with it, by letting you have the real thing, not just the pics and the story.. I smile at you, and say "don't be ashamed baby, you're beautiful" . gently pull on the blanket to expose you again
I look at you in shock then smile back at you and hug you gently, "Even though my room is small, you're welcome to be here anytime you want, Daddy. I'm all yours, Daddy." Then I pull back from the hug and look up at you, blushing. "You're even more handsome in person."
"Ohh thank you, babygirl" my eyes caressing your body, Daddy saying "no need to hide yourself, babygirl, you're beautiful, and Daddy will love to play with you, and use you as my little fuckpet"
I look down into your eyes, and realize you're right now a little horny bitch, desiring to be used as daddy's little whore, to get real cock in all your holes
I blush very deeply and nod my head, "Yes, Daddy." I lay down on my bed then pull you close with my legs, giggling, "Mmm fuck me so much that my legs shake with pleasure." I would take off your clothes and blush deeply when I see your cock. "O-Oh!" Then I pull you close and kiss you gently.
mmm kiss you back, we kiss more passionately, our tongues playing , then I stand in front of you, and with a hand on the back of your head, guide you down, to kiss my cock as well , moaning "SUCK DADDY, little naughty girl"
I would moan into the kiss then moan more when our tongues play with each other. I would lick up and down your shaft before kissing the tip, shaking my ass teasingly and giggling before I would kiss it again then start to suck your hard, long cock, closing my eyes to focus on pleasuring Daddy.
OHHH YESSS suck me hard, baby - suck my big hard cock. One hand on the back of your head urging you on. My other hand start exploring down over your body, reach down and squeeze your tits, pinch your nipples, lean my head back and moan like an animal
OHHHH you suck it so good, your hand massaging the base of my hard rod, your lips sliding up and down over the head, and your tongue whirling around sometimes you let it out, and lick it good, till I pull you towards me again, urging you to take it good in your mouth... I start thrusting against you, OHHHH fucking your sweet mouth
Mmmm anything for Daddy I let your cock thrust into my mouth as I move my hands to your balls and touch and play with them, my moans muffled against your hard cock. Mmmm I'm really wanting to grind myself against something right now... this is so hot, really hot.
MMMMMM get me really turned on, too, mmm can almost feel your eager mouth, taking my cock deeper and deeper, ohhhh yesssss suck it suck it.. ahhhhh, mmm daddy's good little girl
Don't wanna cum yet, so I pull out, fall to my knees in front of you, and start kissing down your body, I kiss round the edge of your pussy, down your thighs, up on the inside, in narrower and narrower circles around you pussy
My breath starts hitching and I try to get over the temptation of closing my legs but with your kisses all around my pussy, that temptation goes away and I spread out my legs, lying on the edge of the bed like the Daddy's little whore that I am. I even grip your hair gently and push your face closer to my entrance, "Daddy, please! Please lick my tiny little pussy! Mmmm my tiny little pussy wants to be licked and it's begging to be licked! Oh please, Daddy! Please!"
I move my hands behind you, slide down and grab your butt
"mmmm babygirl, mmmm Daddy is going to taste your sweet pussy, now"
I let my tongue slide up and down on the outside of your pussylips, then probe my tongue into your hot pussy. My beard tickling the inside of your thighs...
Love to feel you open up for Daddy, be unashamed, pushing my head down in your wet pussy, being a little horny slut with no hesitations
I grip your hair a bit more and gasp then hum lovingly, biting my lip sexily. "Ohhhh Daddy!" Your little girl's feeling things she's never felt before and I'm getting a bit impatient for some of Daddy's cock deep inside me. Mmmm... but I have to be a good little slut for Daddy.
mmmmmmm suck your clit in my mouth, my lips vibrating round it, slap my tongue over it mmmm slurp slurp slurp slurp ... ohhh daddy love your sweet pussy so much, taste so goodroll on the side, get my hand down, and fuck a finger in your pussy, sucking your clit harder, my tongue dancing around it and over it.
You reach out and get my rockhard cock in your hand, yessssssss baby stroke it, you hold it in a firm grip and move your hand up and down, mmmmm and while you're cumming like crazy, your hand pushing daddy's head down in your pussy, you rubbing it all over daddy's face, daddy moans "ohhhhh I wanna fuck that pussy NOW!!!!
I cover my mouth and muffle my loud moans tilting my head back and blushing deeply. "D-Daddy!" I do move my hand from my mouth and let out a very loud moan, looking down at your beautiful lips close to my pussy. But, when you moan out, your little girl decides to be naughty and scoots away from you. But, I bring you back on top of me and start kissing your chest, "Daddy, shhhh. Not so loud." That's when I giggle and stroke your hard cock more, moving it close to my entrance. "Be gentle with me. It is my first time you know, Daddy." I steal a kiss from you and moan again when Daddy's cock rubs against my entrance, making your little girl super needy and really wanting Daddy to be in me."
MMM slowly rub the hard cock in between your wet waiting pussylips, whispering in your ears "I'll be gentle, mmm Daddy is going to make a woman out of you", as I slowly press the head into your entrance, and then move deeper and deeper in you, letting you feel a real hard warm living cock for the first time fill you
I bite my lip in nervousness then moan and my moan gets louder when your cock goes deeper into me. "D-Daddy! Mmmmm, but what if I don't want to be a woman? Be a little girl still?" I giggle bubbly.
Daddy hold you tight, and kiss you, look into your eyes, and smile "ohhh you'll always be my little babygirl, and my darling fuckpet"
Give the final push in, so all of the big daddycock is in my little girls wet pussy, moaning "ohhh it's so good babygirl"
You were afraid daddy's cock would be to big to fit in your little pussy, but to your surprise, your pussy just opens up, and welcome daddy's cock, embrace the full length of it, and you relax, and just enjoy being filled up, slowly daddy start moving my cock in and out, you place your legs over daddy's back, is wide-open for daddy, and follow the rythm, lift your ass up every time daddy thrust in, to meet every thrust, ohhhh yesss yess babygirl, mmmmmmm we look into each others eyes, as we fuck
I smile sweetly and let out loud moans, tilting my head back and gripping the sheets on my bed. "Daddy! Mmmmm daddy!" All I can do is moan in pleasure as you pound deep into me, making sure I feel all of daddy's cock deep inside me. "Oooooooo daddy I'm gonna cum! I'm gonna cum! Please let me cum! Ooooohh!" I yell out once your cock is really deep, hitting in just the right spot, your lips kissing me all over my skin, and just loving my sweet voice, being music to your ears.
Ohhhh yesss yessss yesss babygirl, cummm for daddy, ohhhh babygirl, so good, yesss yessss
MMMMM my kisses all over your skin, my hips going fast and steady, thrusting deep in you, you meeting every thrust, grinding your clit on daddy's hard shaft, going hard an deep in my little girls sweet pussy, feel you tense, hold you so tight moaning "yess babygirl cum for Daddy"
I gasp and look back into your eyes then I let out the loudest moan I can and cum all over your cock, finally starting to relax, even though everything that happened was sooo sooo good. "Daddy... mmmmmmm dont cum in me though, cum on me."
ohhh yessss babygirl yessss, Daddy love to see you cum, how your eyes brighten up, and then roll back, while the orgasm run through your body, you shiver and shake, your pussy pulsating around daddy's cock buried deep in it, mmmmm yessss yessss yessss babygirl, ohhhhhhh so good, till you finally come to your senses again, and see daddy looking at you enjoying to see my little girl reaching her first orgasm getting real cock... mmmm baby, you were so beautiful daddy whispers, then start fucking you again, now more focused on just enjoying the wonderful feeling of your wet pussy embracing my cock, kiss you and go harder and harder, whispering don't worry baby, I'll not cum in you ... mmmmmm ohhh fuck so good, ohhhh I love to fuck you baby, you're so good... mmmm yesss yesss .
Daddy feel an explosion in my soul, pull out and look at you with so much pleasure shining in my face, before I twitch and shake, orgasm rolling through my body - by instinct, you move down and take my cock in your mouth, I've reached my climax, and scream out loudly, Fuck I love you babygirl", then shiver and shake, tremble and shortly after my balls release, and the hot daddy-sperm squirts out in your mouth, eagerly you suck and lick it out of daddy, emptying me...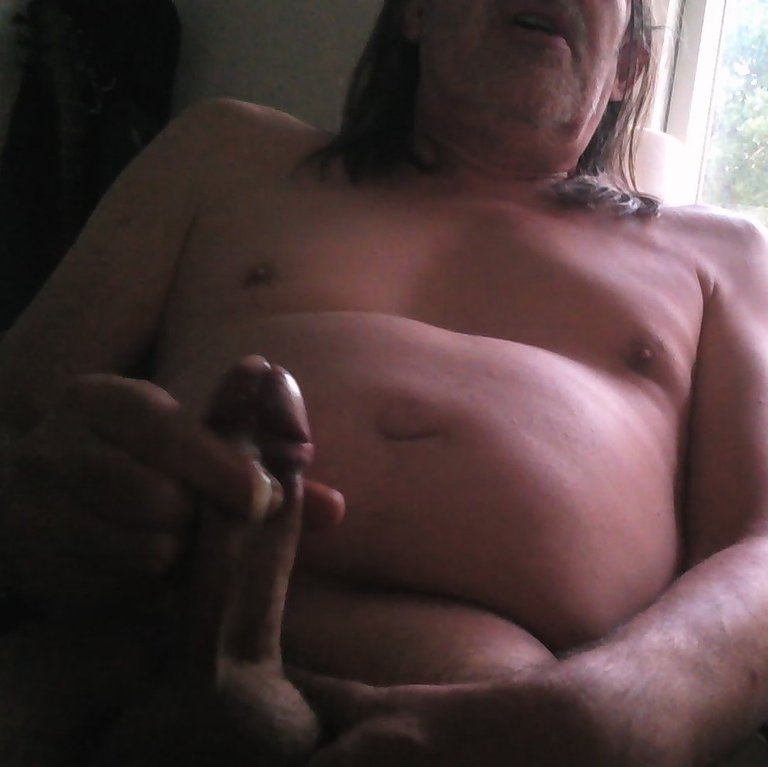 MMMM pulll you up, hold you ever so tight and kiss you, totally exhausted we lay intertwined, getting our breath back
I hum into the kiss then hug you gently and rest my head on your chest, smiling gently. "That was amazing, Daddy. You felt so good in me, especially deep into my mouth. I'll be here if you want anything, because I'm all yours Daddy." But there's still so much more to learn and fantasize, hoping that one day they would come true.
Also published, all coyright by me here - > https://www.wattpad.com/936758727-daddy-surprise-amanda-daddy-magically-visit-amanda