A Collection of My Erotic Poetry (that means NSFW)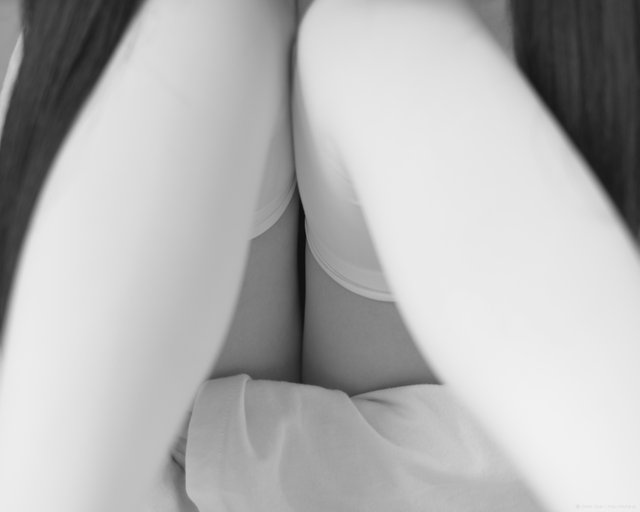 ---
Hello everyone. I haven't been writing or posting poetry lately, but I got into a discussion the other day about some of my older lewd writing and realized that it was published on multiple accounts and some of it dates back three years now, which can make it quite difficult to find.
I thought it would be a good idea to assemble a collection for easy access and to share with followers that never got a chance to check them out the first time around. Be warned that these are definitely sexually explicit, so if that's not something you are into or interested in reading then please do not continue. Much love.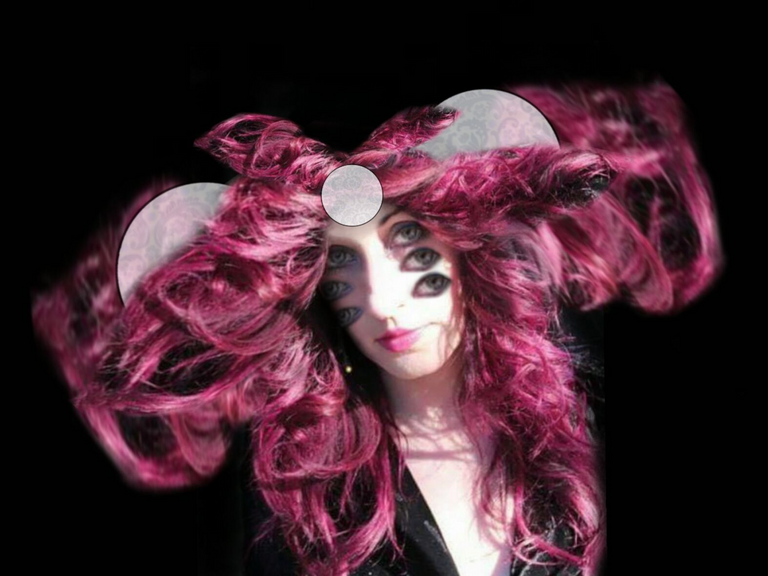 ---
Probing
Under a moonlit starry sky I sat,
The moon was full I am quite sure of that.
The sight was quite hypnotizing to me,
I started seeing not one moon, but three.
An ethereal voice trailed through my head,
It seemed like a good time to head to bed.
Moons pulsating in rhythm with the voice,
Intoxicating, I soon would rejoice.
Her hair was a dark heady Cabernet,
Pinning me down and asking would I play?
There was no resistance I was spellbound,
Her hands all over me feeling around.
The moons in her hair glowed when she giggled,
Her hand in my pants, my member wiggled.
Each breath brought heavy hallucinations,
Her soft pale skin's bright illuminations.
I finally noticed she had six eyes,
As she straddled me between her slick thighs.
She gasped and she groaned grinding me quickly,
Her vibrant scent was sweet, almost sickly.
My hands grabbed at her breasts and tight nipples,
Her skin vibrated, covered in ripples.
She collapsed against me, her duty done,
Spasms from her core as our juices run.
That airy voice pierced clearly through my head,
Tell no one about me or you'll be dead.
---
Artwork provided by the lovely @juliakponsford. Model: @isaria.
---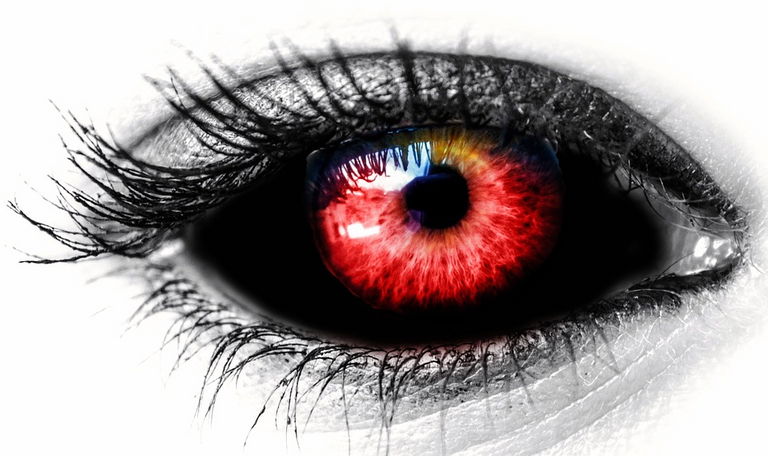 ---
Just a Bite
Platinum blonde on skin creamy white,
You look delicious, I might just bite.
Want to play? I like that wicked smile,
Well, I could hang you out for a while.
Suspended from the ceiling high,
The leather opening your thighs.
Feeling my breath down your neck,
Quivering, shaking, a total wreck.
I merely suggested we play a game,
You picked this one, so no shame.
Hands sliding over your soft skin,
Teeth gliding over your neck again.
Enjoying your shivering and shaking,
I love causing your body's quaking.
Sliding lower, down past your hips,
A puddle grows and from you it drips.
Flicking your nipples to hear a moan,
Diving in deeper and making you groan.
Slapping your ass and making you work,
Standing there while your body jerks.
I love it when you just can't control it,
Grinding on me and clenching your slit.
Since you're hungry, I'll feed you too,
But there's something I request of you.
When I bite down, please don't shout,
I'd never drain my favorite girl all out.

Image from Pixabay
---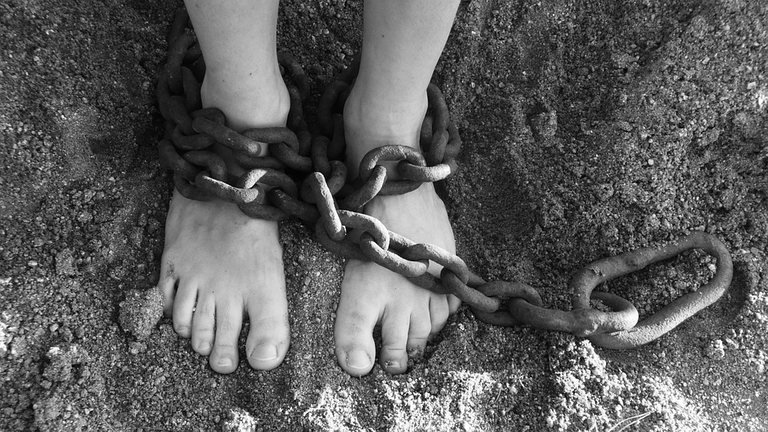 ---
Chained
Perched in his chair looking out the window,
He could hear stirring come from the basement.
Match to his pipe and puffing for some glow,
Glanced at the moon, noticing its placement.
She seems so feral during these full moons,
Perhaps he should bring his pet a few treats.
Turning the handle he could hear her swoons,
Meeting his dark stare, her anger retreats.
He approaches while she trembles lightly,
Fingers tracing on her neck as she moans.
His hand clenches her locks pulling tightly,
"I told you not to make that noise," he groans.
Her quiet composure loosens his grip,
"Sorry master," she sighed while ever still.
Running his hand down her spine to her hip,
Presses himself close to give her a feel.
She watches as he slowly gets undressed,
Dares not to move in case her chain rattles.
He walks to the door seemingly distressed,
Thinks she has no interest in his paddles.
She lets loose a tiny whimper to tease,
He glances back with a whimsical look.
She tenses up and whispers softly, "Please."
His hand hovers near toys hung from a hook.
Moving behind her he grabs at her breast,
Feels her body jump as he smacks her ass.
Rubbing her soft slit, she moaned her behest,
He slid deep inside of her his full mass.
She lost all composure, screaming, "Please more!"
He dug in her deeply and rubbed her clit.
Her legs went wobbly, falling on all fours,
At his release, her body twitched a bit.
She lay smiling and quivered at his feet,
His pet no longer howling, he got dressed.
He went upstairs and found something to eat,
Then brought her room service and went to rest.

---
---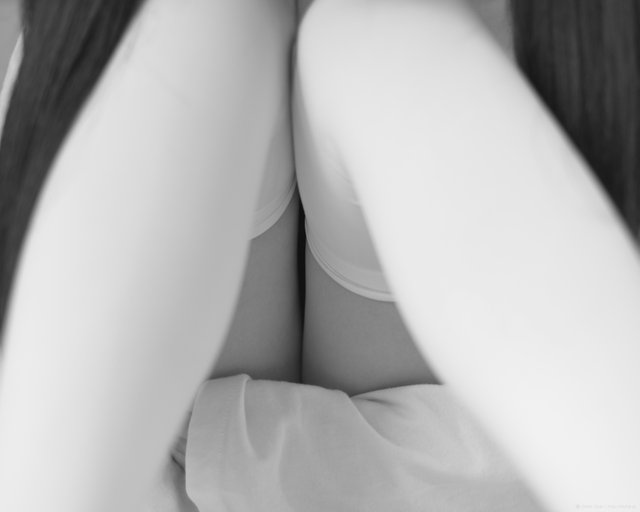 ---
Role Play
Sometimes we like to play and masquerade,
Spices things up some when we're getting laid.
She had on her tightest button down shirt,
And that short sexy checker-patterned skirt.
Her silky white thigh highs were perfection,
Clearly she'd made the perfect selection.
She hiked up her skirt as I spread her knees,
Her soft skin so smooth and eager to please.
I found no panties covering her bits,
And the shirt was bulging full of her tits.
Licking her slowly until she cried out,
Her hot springs flowed relieving me of drought.
She was always my favorite flavor,
Held her hair as she returned the favor.
Pressure built until I burst in her mouth,
That's what sharing love juice is all about.
---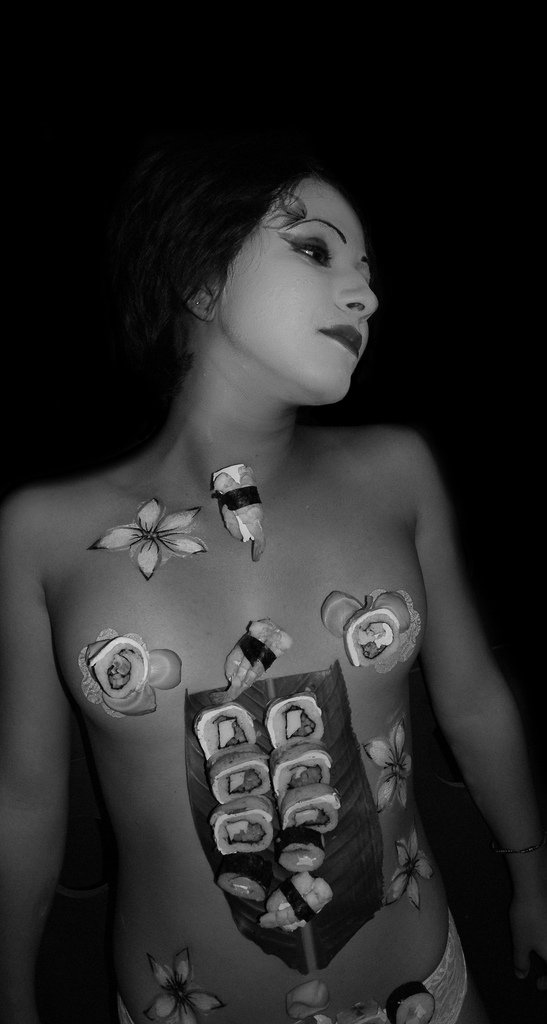 ---
The Dinner Guest
The wife and I were ordering dinner,
Was thinking Thai, but she picked a winner.
She told me to wait, she knew just the thing,
I thought whatever, I'll eat what they bring.
Had a few calls and while I was away,
The wife had ordered a sushi buffet.
This was a surprise, I had asked for spice,
Nyotaimori would certainly suffice.
We ate slowly with appreciation,
Admiring the lovely presentation.
As we kept eating, she became exposed,
"I've an idea for dessert," I proposed.
Went to the fridge for chocolate and cream,
Adorned our stunning guest like a sweet dream.
Covered in whipped cream, drizzles in between,
We took turns licking that dinner plate clean.
---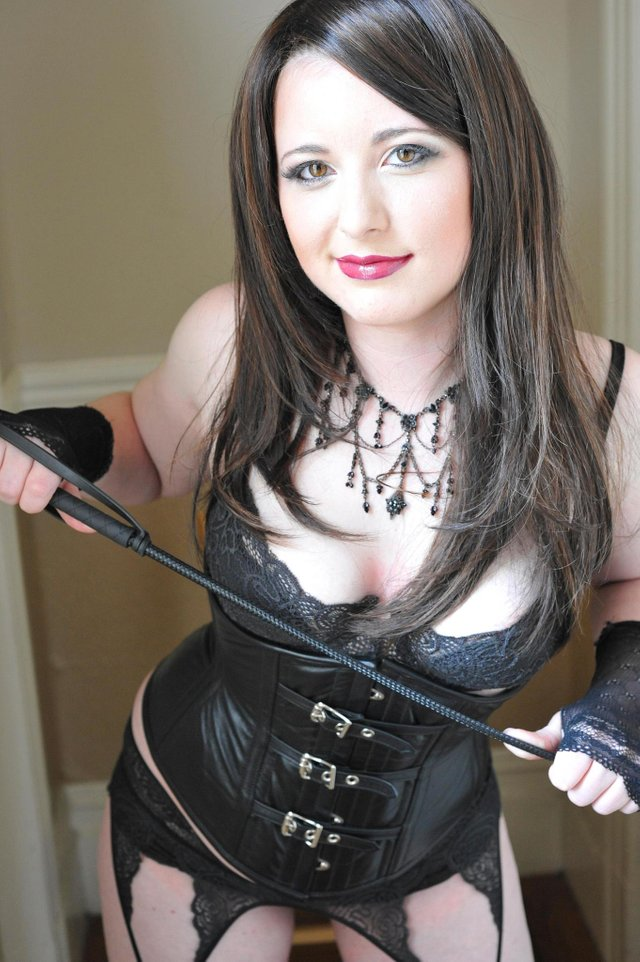 ---
Dominatrix
She stalked him in her leather boots.
He felt her presence in his roots.
Her paddle was ready,
And his feet were steady.
She played her fingers through his hair
While he shook his derriere.
She put her knee in his back
He clenched his teeth as it cracked.
She shoved her hand down his pants.
He struggled, trying to steal a glance.
She held him down, he squirmed around
She gave him one more good pound.
He winced as the paddle came back down.
Next, she struggled to pin him to the ground.
She straddled him and gasped for air,
As he grabbed and pulled her hair.
She rode him until they both were sweaty.
He dug in deeper, the feeling heady.
They rode the crest, as he played with her breasts.
Pushing higher as if possessed-
And finally burst into a juicy mess.
---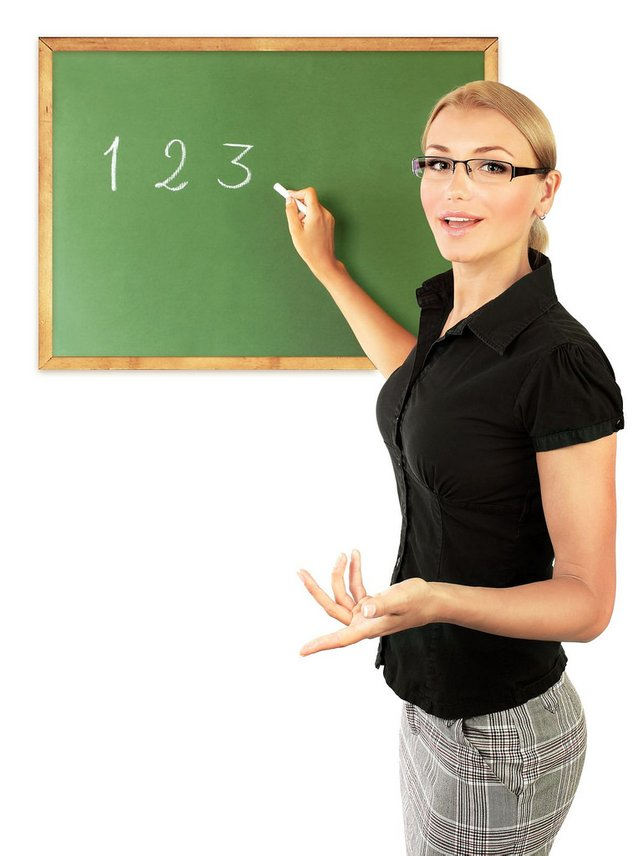 ---
Hot for Teacher
I often stayed late after English class,
This lady was hot and had a nice ass.
Needed some help improving my diction,
She charged for lessons and that's no fiction.
We got bored halfway through some Hemingway,
That's when I asked if she wanted to play.
Things got heavy, I tied up the teacher,
Diving deep in my attempt to reach her.
She was never running, but liked to squirm,
So I made sure that her restraints were firm.
Now that she's no longer pulling away,
I'll find out how hard she's willing to play.
When I tug on her hair she starts gasping,
She gets louder whenever I'm grasping.
Hands sliding all over her so lightly,
Feeling her soft places squeezing tightly.
Slipping and sliding my way inside her,
Dripping and writhing, opening wider.
Learning her rhythm like beat poetry,
It was late, always so much more to see.
I let her loose and watch as she wiggled,
She looked lost and confused, I just giggled.
Time to be leaving, paid my new tutor,
Hands on learning sure beats the computer.
---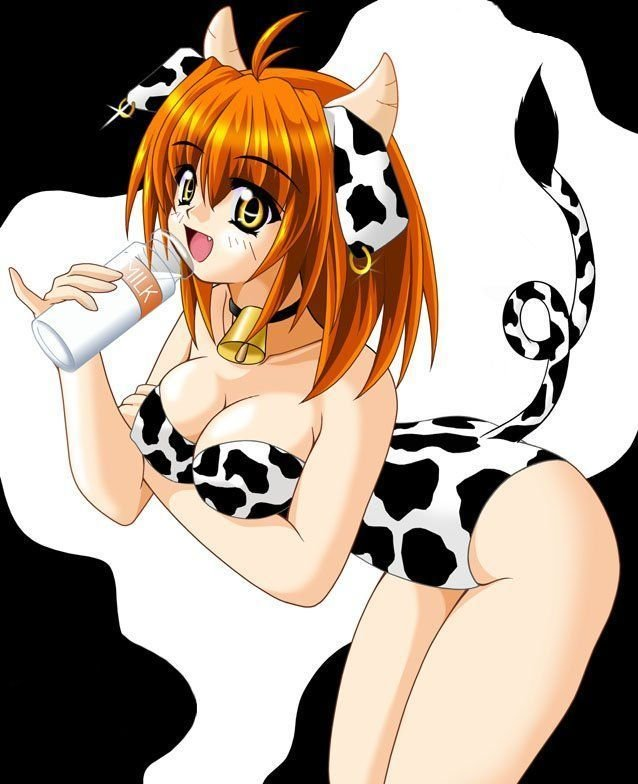 ---
Here Kitty Kitty
I heard her jingle as she stalked her prey,
Cracked a smile at the games she likes to play.
Sitting perfectly still as she approached,
My personal space would soon be encroached.
Rubbing my leg, I heard her softly purr,
Running my hand through her hair like long fur.
She played at my zipper excitedly,
Begging for some milk and so shamelessly.
I sat up straight and scratched behind her ears,
Her licking her lips and giving me leers.
Kitty doesn't like when I make her wait,
But she grows ravenous and it feels great.
Rubbing my foot slowly between her thighs,
Pressing and grinding to her joyful cries.
As she shuddered my buckle came undone,
Pants at my ankles, now she'll have her fun.
As she engulfed me, she wiggled her tail,
I guided her head while holding her bell.
Acting surprised as she felt me grow tense,
Kitty got her milk after much suspense.
As she crawled away while looking content,
I had to love how my kitty paid rent.
---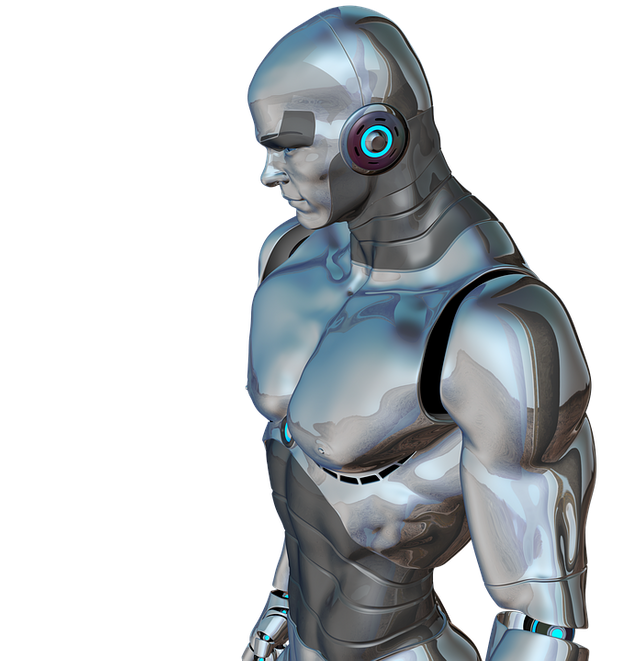 ---
Lovebot
She got an alert: Your package arrived!
Put her phone away, to the door she dived.
The wait had been almost unbearable,
Destroyed the box, the mess was terrible.
Her eyes were alight at the gleam of steel,
Grinned madly and allowed herself a feel.
Discarding the massive instruction book,
Hit the power switch and alive he shook.
The android locked eyes, his face a cold mask,
As he stood up and assessed his first task.
His cold eyes were busy calculating,
She was in shock and just sat there waiting.
Perhaps she should have read the instructions,
She went to move, he finished deductions.
"Love mode engaged," was the last thing she heard,
He ripped free her clothing without a word.
Constantly rating and gauging response,
Taking note of her every nuance.
"Target acquired," he said with a kiss,
She clenched her teeth letting out a soft hiss.
Wrapping her legs around her love bot's face,
Gasping and moaning, she felt his tongue race.
Her legs went weak and she fell on her back,
The bot wasn't programmed to let up slack.
He lowered himself, package extended,
Arching her back and being upended.
His pistons pumped while he took her lower,
Starting off fast then grinding in slower.
The bot continued driving her crazy,
She started melting, her vision hazy.
He lost power right before she passed out,
Eyed the instructions as she shrugged in doubt.
She plugged him in and then went to shower,
Grinning she said, "See you in an hour."
---
---
---