Heck yeah, we did it!
Steemit won Social Network of the Year 2019 of the Hacker Noon Awards (#Noonies).
---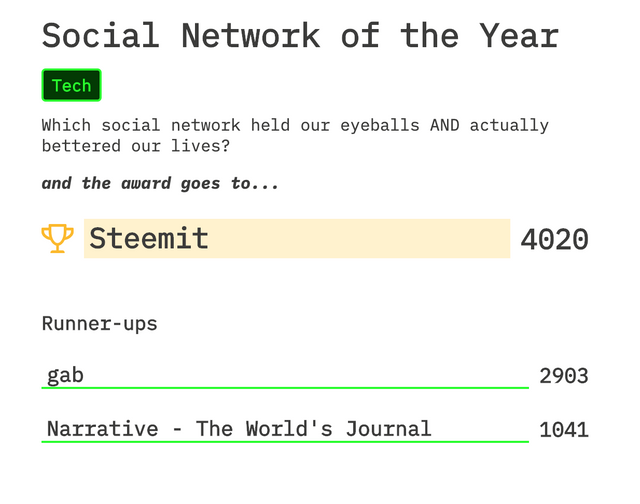 ---
Good job everybody. As usual, our amazing Steem community came through.
Now, it would have been great as well to win the Blockchain of the Year award (we weren't nominated sadly) so we'll win that one next year.
Oh and seemingly Steemians were so excited that they voted multiple times.

What I don't really understand here is: why was hackernoon able to verify that people voted multiple times, but didn't remove those votes? Or better yet, implemented an ip-filter and/or require an account to vote or some other measure to prevent this in the first place.
Because having the little big red error message above our well earned reward is a bit of a joke, as it pretty much taints the result.
Steem(it) clearly has the most loyal user base of them all and acting as if we'd need to cheat in order to win the award is a joke.
But regardless, we won - so let's be happy!