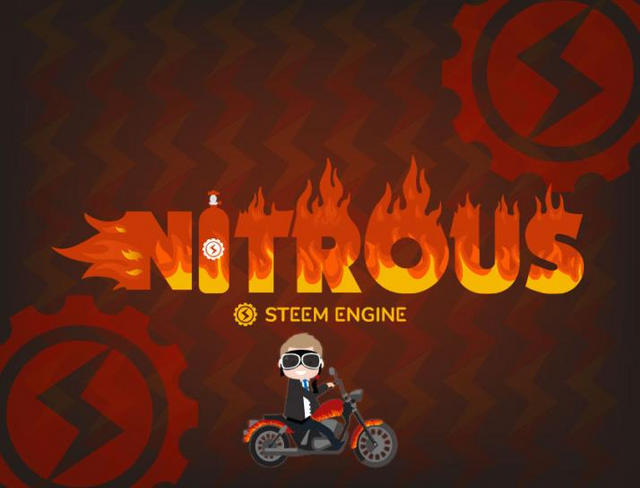 The Steem-Engine team is happy to report a new feature for Nitrous: Ads! While some of you may have the first thought "but I hate ads" I'd like you to consider how we're doing this.
There is an opt out, so if you have enough token power you won't see the ads
Money sent to pay for ads will be used to purchase and burn tribe tokens:
85% - Burn
15% - Steem-Engine/Nitrous team
If you see an ad it's burning your token!!!
So, normally ads on websites are annoying. That's because the site owner gets something for it and I the viewer just get an annoying ad. Here in crypto land though we're doing it differently. When we serve ads we'll be burning tokens!
So, an advertiser comes along and wants to place an ad. They pay steem-engine in whatever token they'd like. We're starting with $1/cpm as the pricing.
Once paid we'll start showing ads on all the nitrous instances. We'll tabulate how many views in a given week were from the different tribes and we'll buy and burn tokens.
Burning tokens benefits all token holders, authors, and the advertiser
When buying and burning we essentially go to the weakest hands in the market, remove their tokens, and permanently destroy them. This raises the price so authors and large stake holders should be happy. It should also make community members happy because literally every ad you're seeing is helping to move the price of your tribe token up. Generally advertisers have to fight to get their ads seen. Here this should flip the model where users are genuinely welcoming of ads.
Cost to setup
It takes developer time to setup Nitrous sites for ads. We're charging a one time setup fee of $150 for basic ad installation on your site. There's a $50 change fee if you're looking to alter your layout after that (you can do it yourself for free if you can dev a little).
Standard formats for ads are
300x250
728X90
When we set you up as a publisher you'll get access to a subsection of the ad server and you'll manually approve ads for your site.
We'll charge $50/month if you want us to handle ads management on your site for you. We just need to know types of ads to exclude.
Cost to advertisers
There's no setup cost or anything like that for advertisers. We'll need files to upload to the adserver and you'll have to let us know how many impressions you want. Impressions are currently priced at $1 per 1000 impressions ($1 CPM).
As the number of page view fills up we'll start raising prices, but until then we're happy to offer this at a very low rate to get started.
We are in the tens of thousands of impressions per day, so we'll start small, but I think once the ads start moving up the price of the tribe tokens routinely more people will be interested in posting to the tribe sites. Should be a good positive feedback loop.
Google Adsense
Google Adsense is available as well, pending a setup and review (by Google), and when enabled will immediately bring in some income as well. We're still testing how much though.
Process
Eventually we'll get the entire process into a form on steem-engine.com. For now just reach out to @aggroed in Discord and we'll get you setup.
Example