Hello!! My lovely friend and well wishers on "hive", how's are day going? Mine is going well thanks to God almighty who had kept me alive to see this day. So it's a new day, new way and new life, as well as a new creativity so guy let's there's this lovely top I thought of share with you guys how I did it so sit tight and enjoy this session.
This pattern is call senator but most people call it kaftan, 😂 which ever way its still refers to the same thing, me I do call it senator 🤷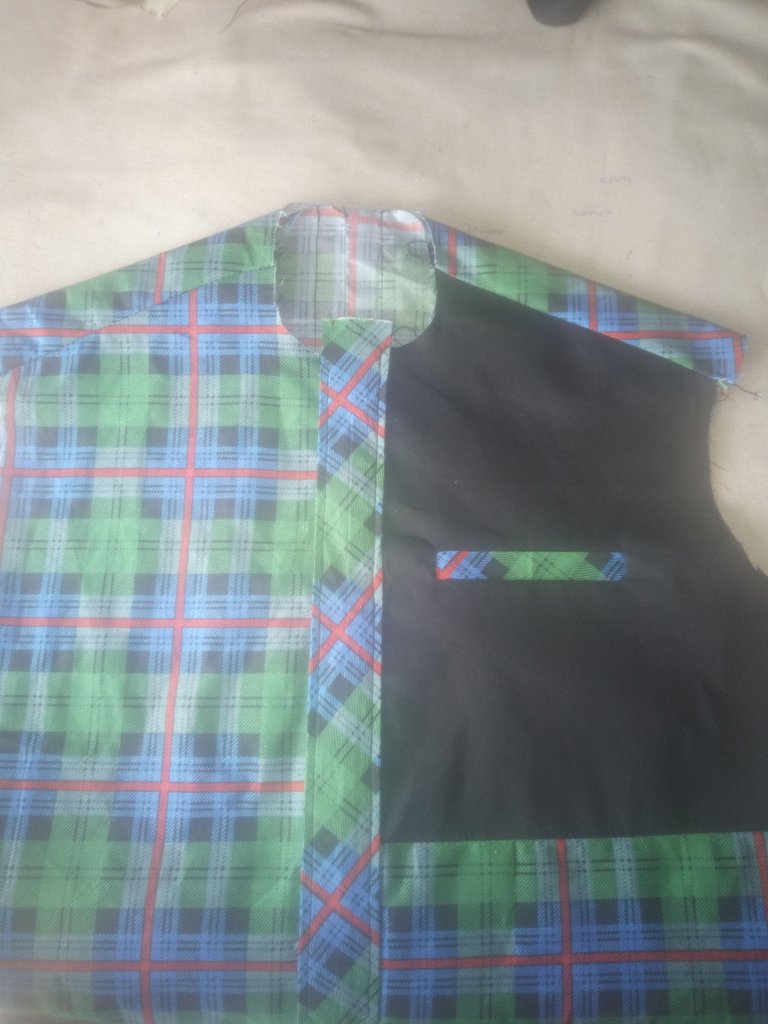 My sewing equipments:
Ankara material
Plain black material
Black thread
Soft gum
Paper gum
My sewing processes:
  As usual after my cutting,  I ironed out a straight in the middle if the front of the cloth to centralize any design I'll be adding to the front, this act is very necessary and important before beginning anything on a cloth to afford mistakes. 👇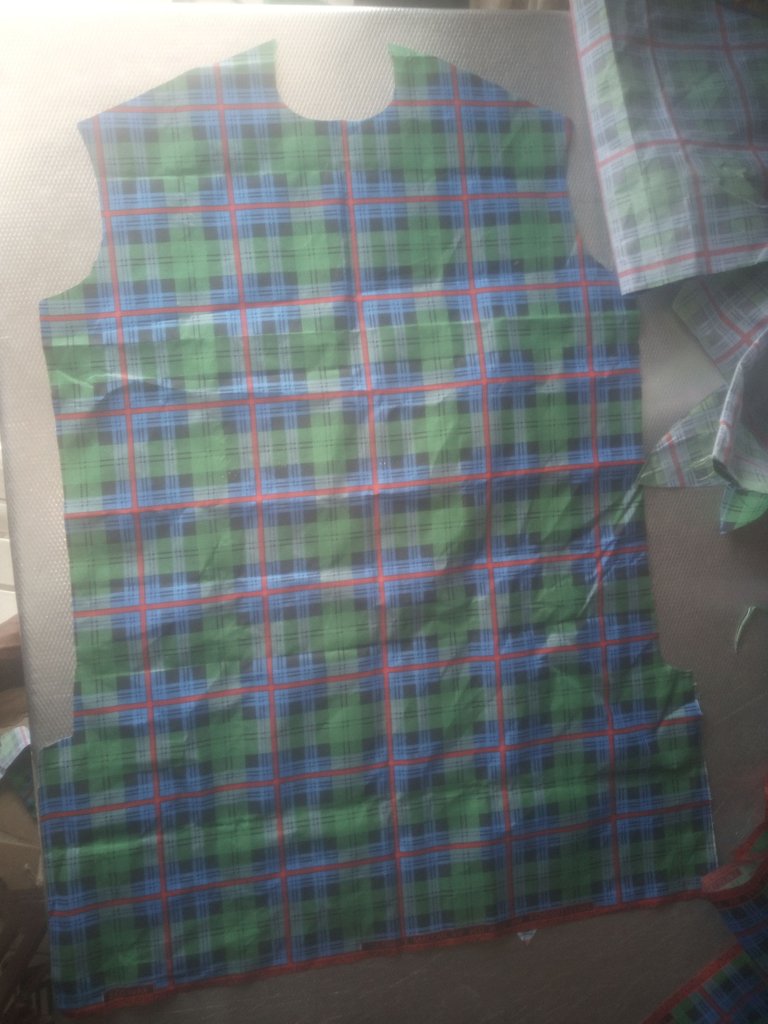 After I had ironed out a straight line in the middle I then cut my black,  size of 10inches and length of 13inches and placed it like this on the front and sew it👇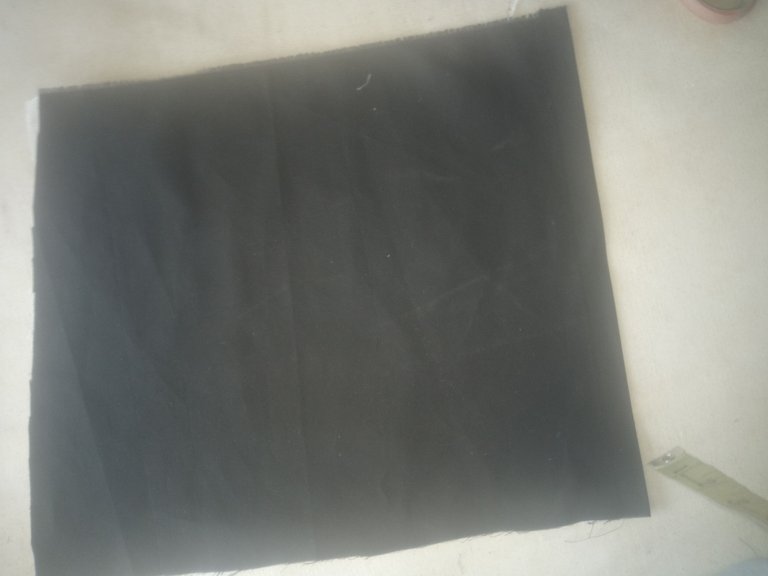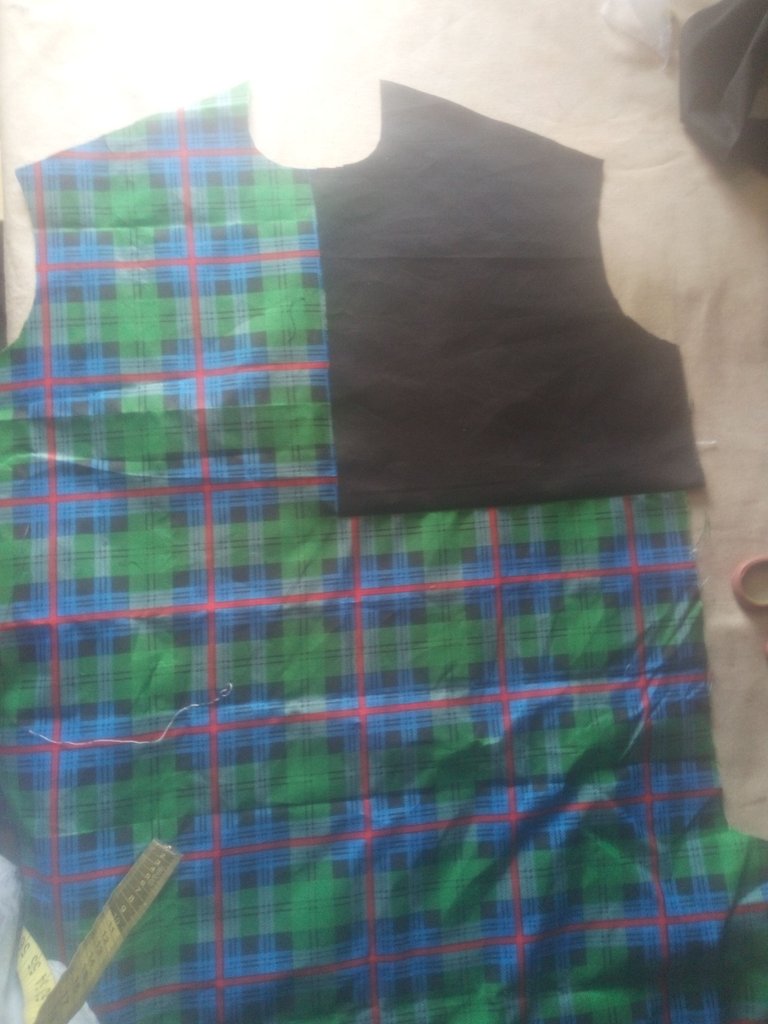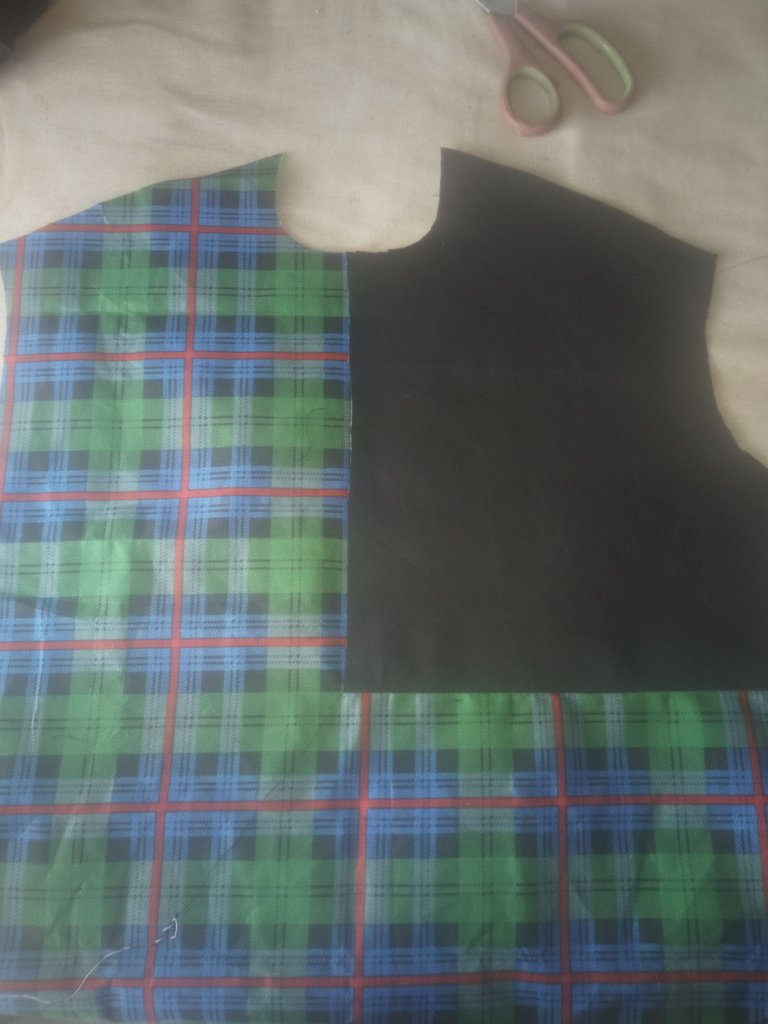 Just as you've seen already have sewed the black to the front, then I slitted the front a bit and I cut out an inner turning and turn the rough edges to the back 👇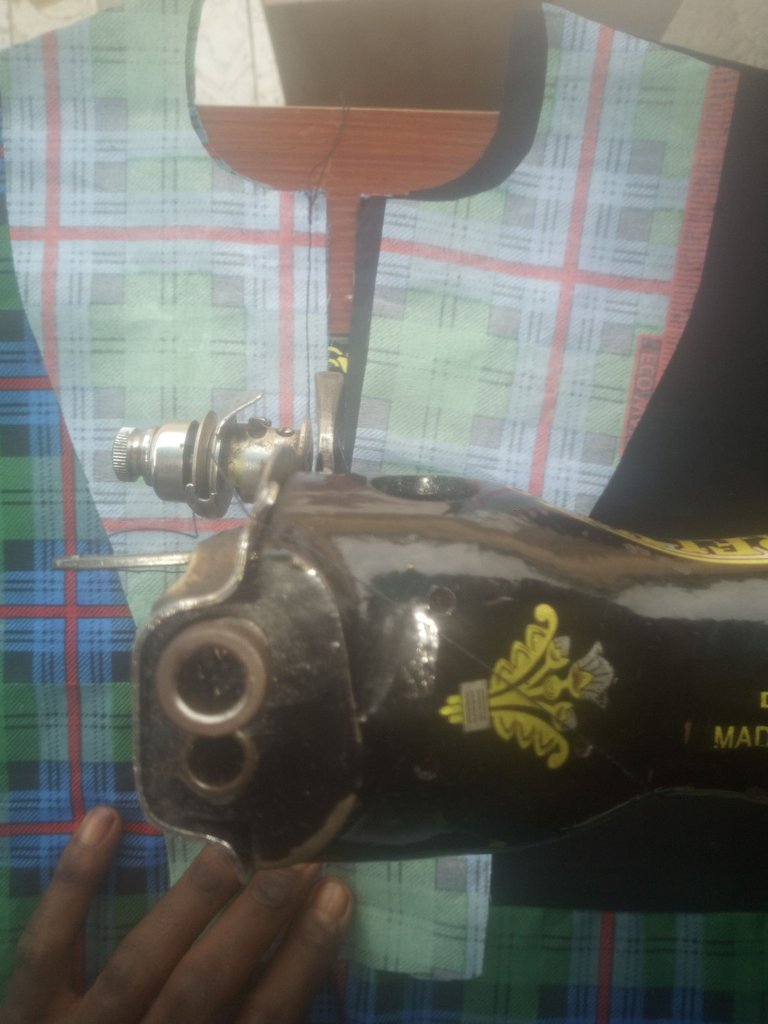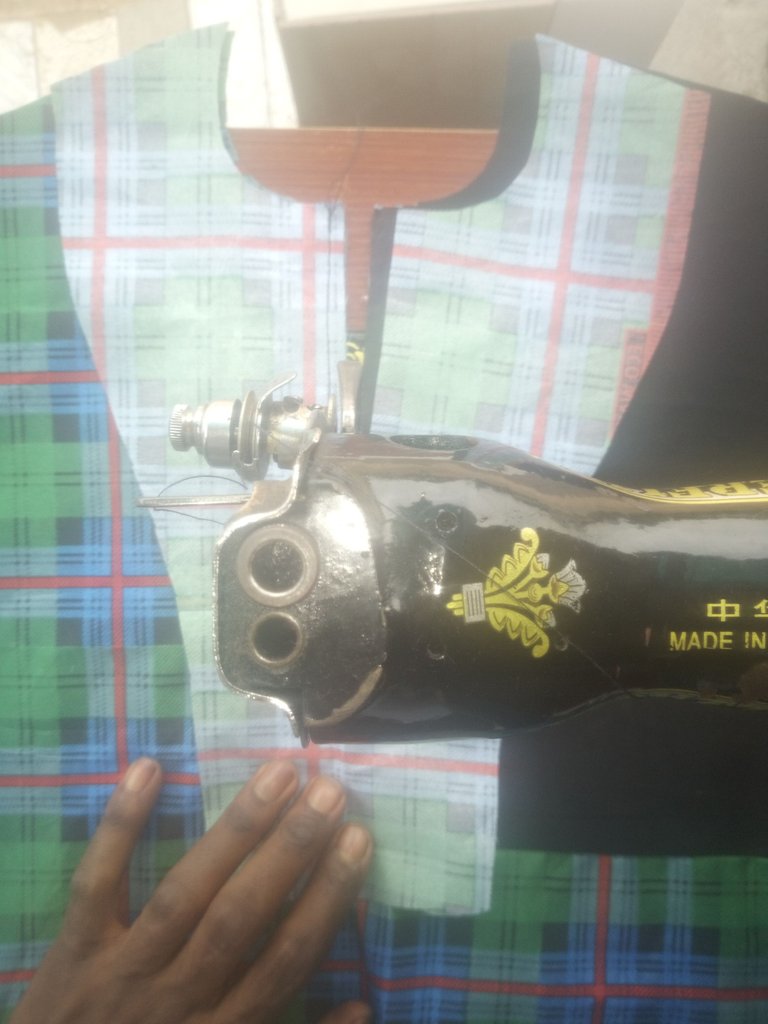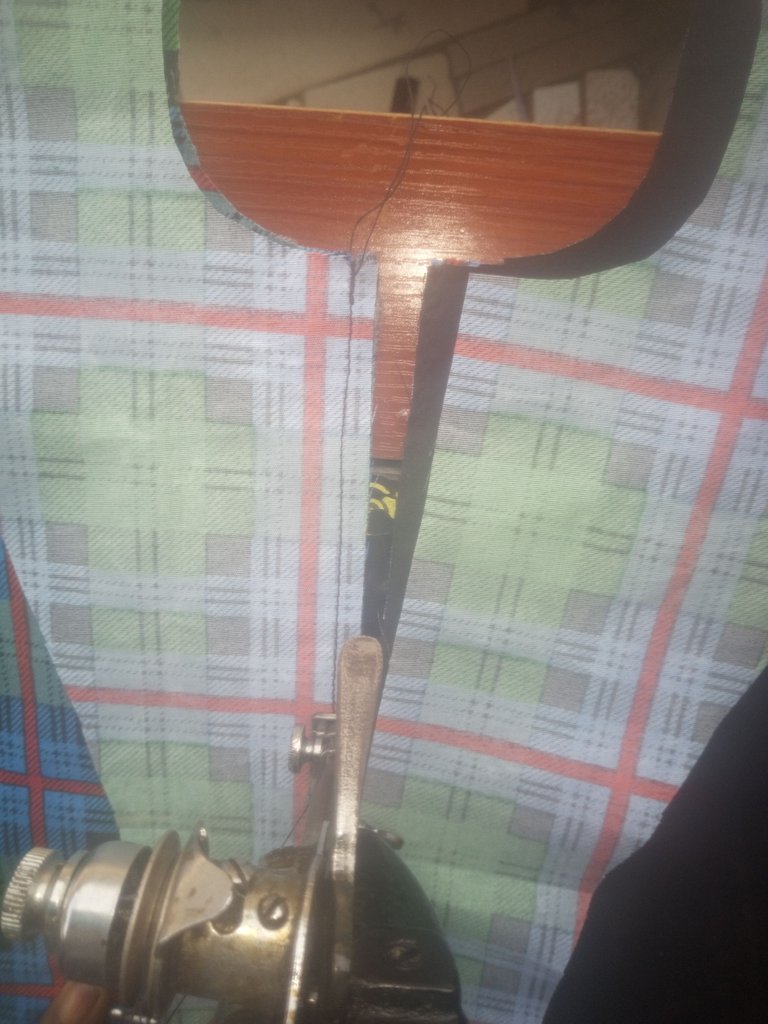 After the sewing the facing I turn it to the back and ironed it and I cut 4inches of  my paper gum and I gummed it on the Ankara pieces and I bend it into two and sew out the size of the flap I wanted 👇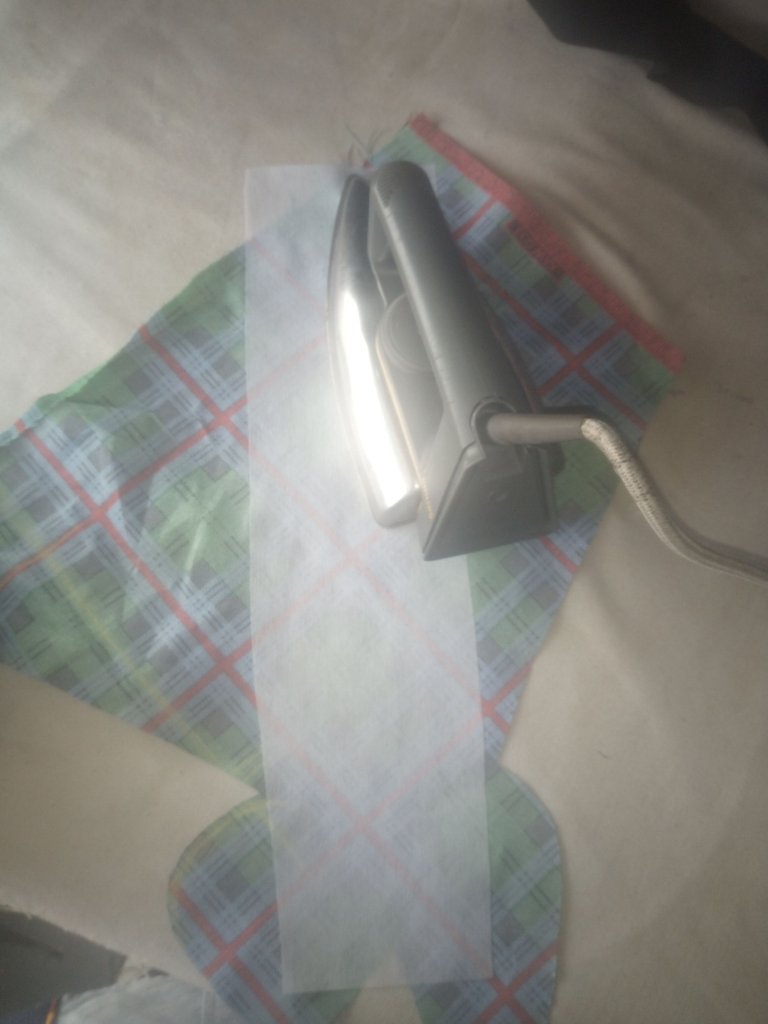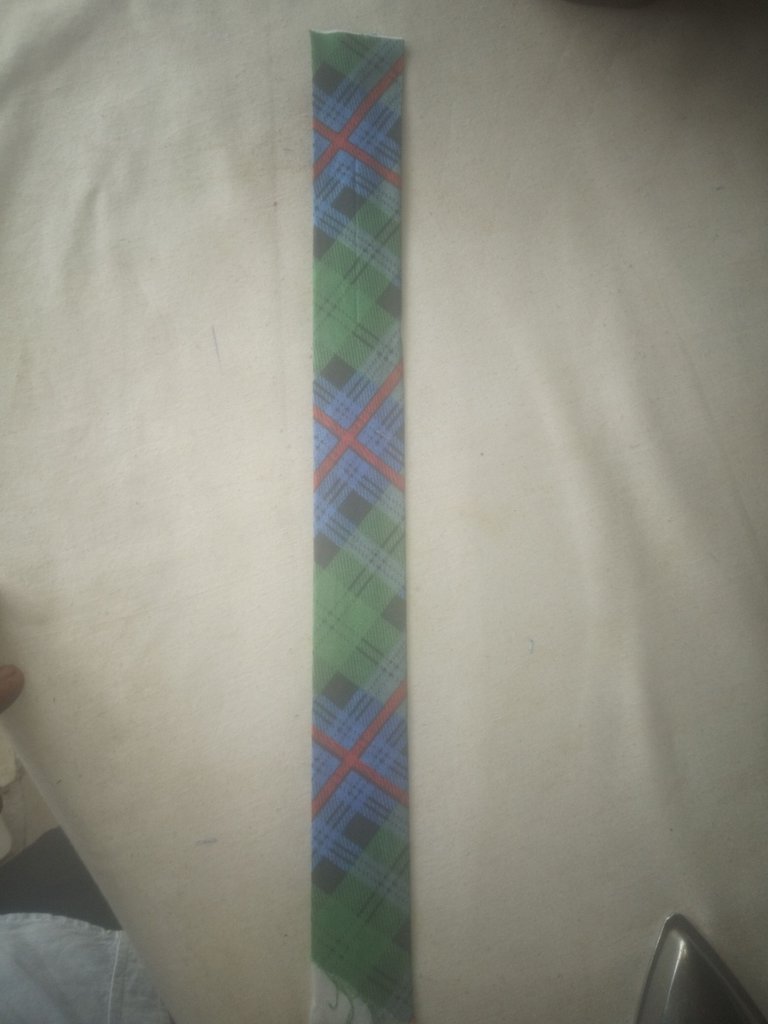 Now my flap is ready so I place it where I made the opening on the front and I sewed. 👇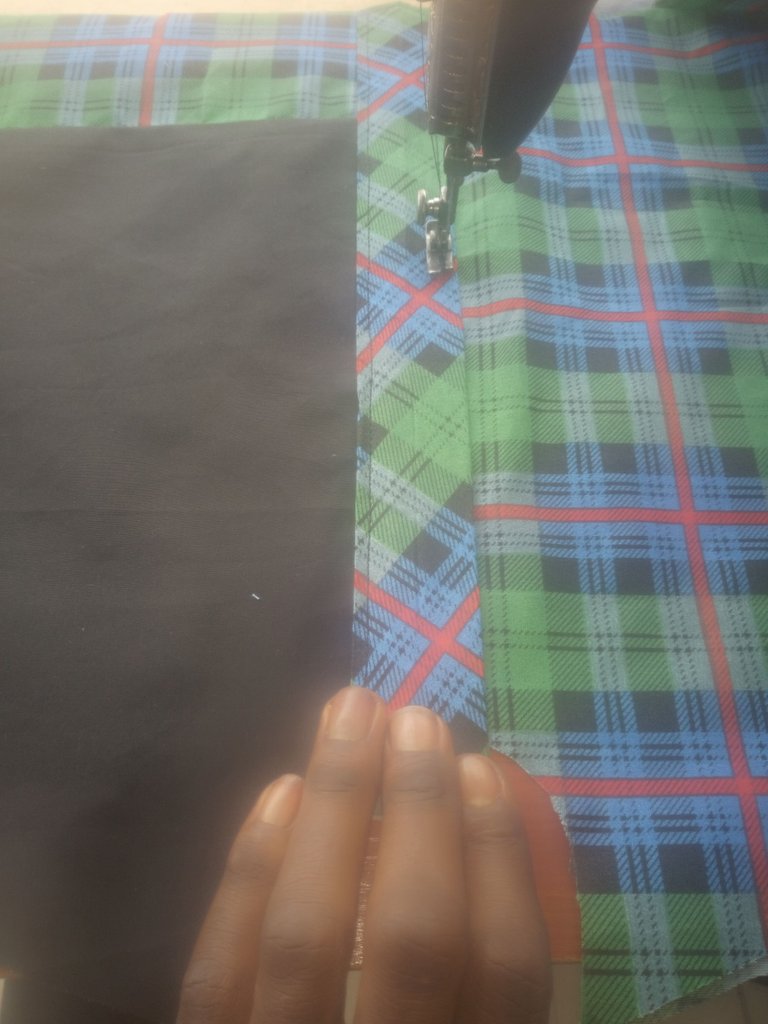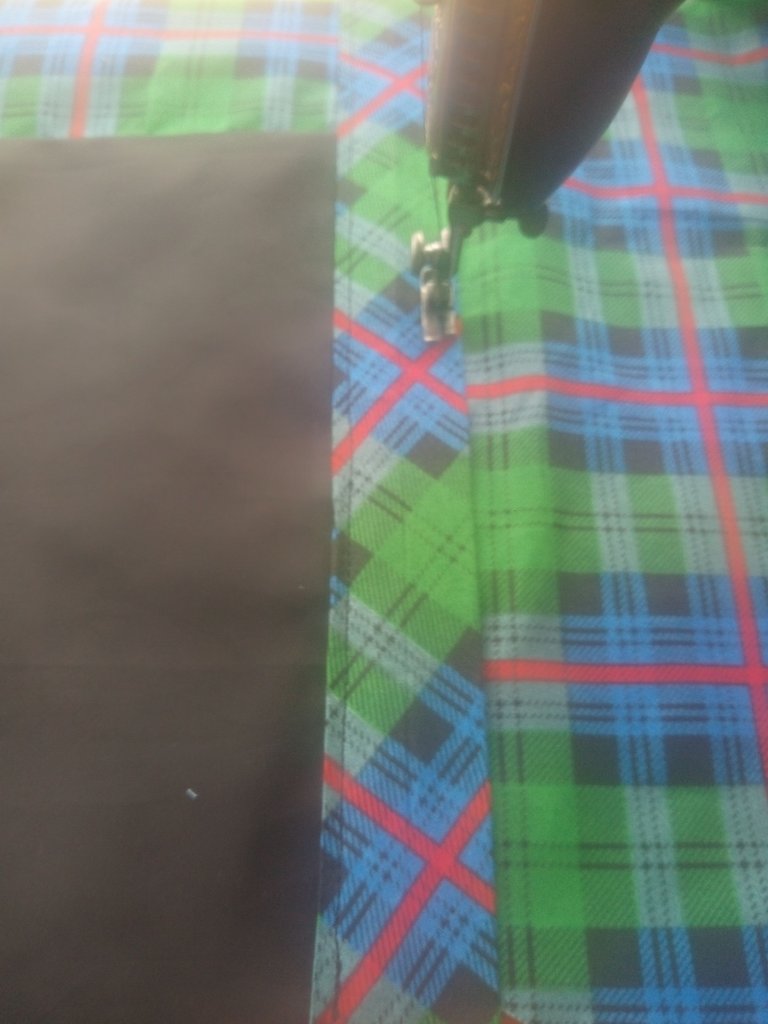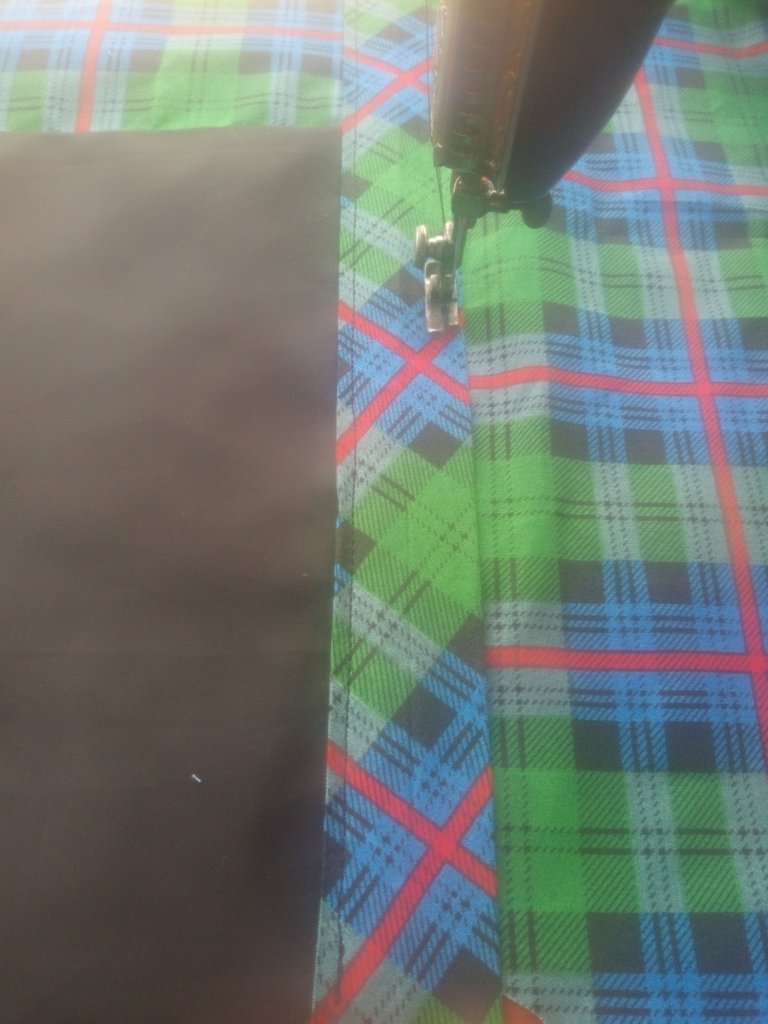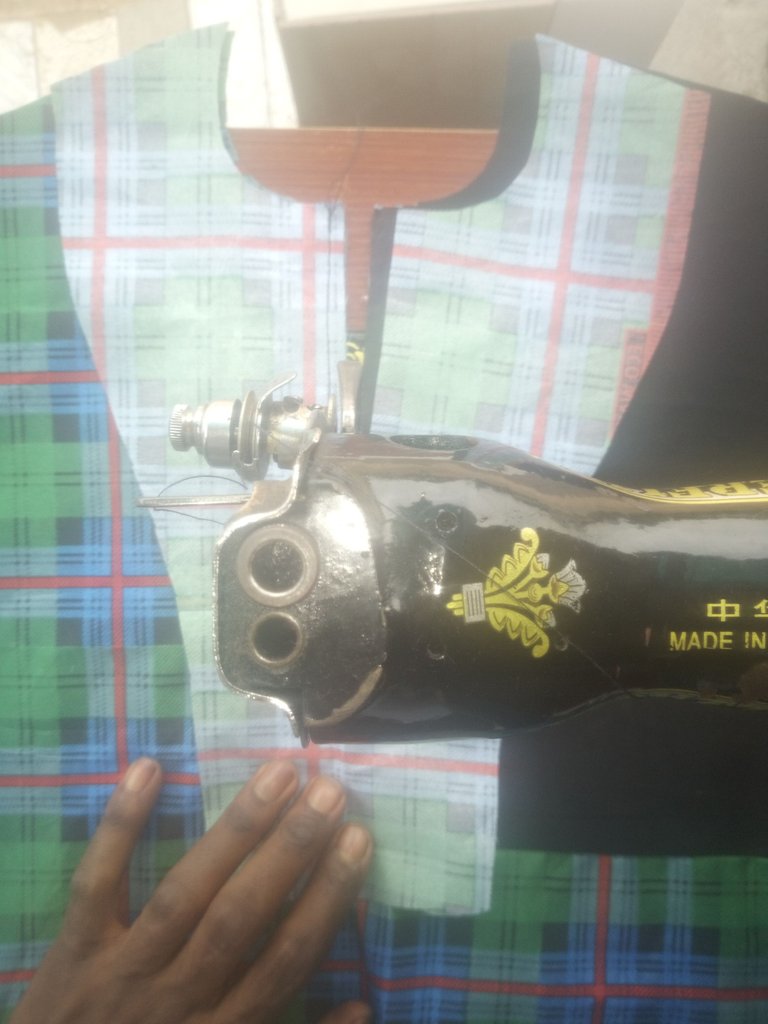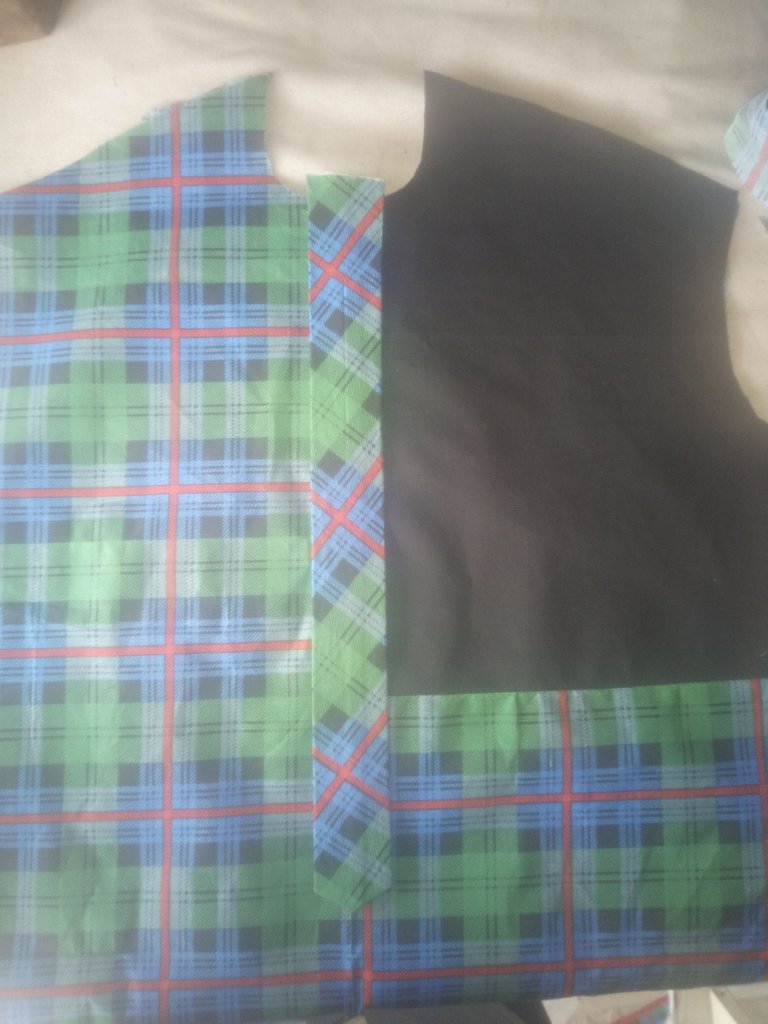 Now the flap has been fixed to the front. I them proceeded to the side pocket,firstly I gum  the soft gum to the under the side I want to open the pocket to make it strong,  then I cut out 2inches size and 7inches length of the paper gum and I gummed them on the Ankara pieces then I sewed it to the front, on the black part to make the design look amazing and unique 😁👇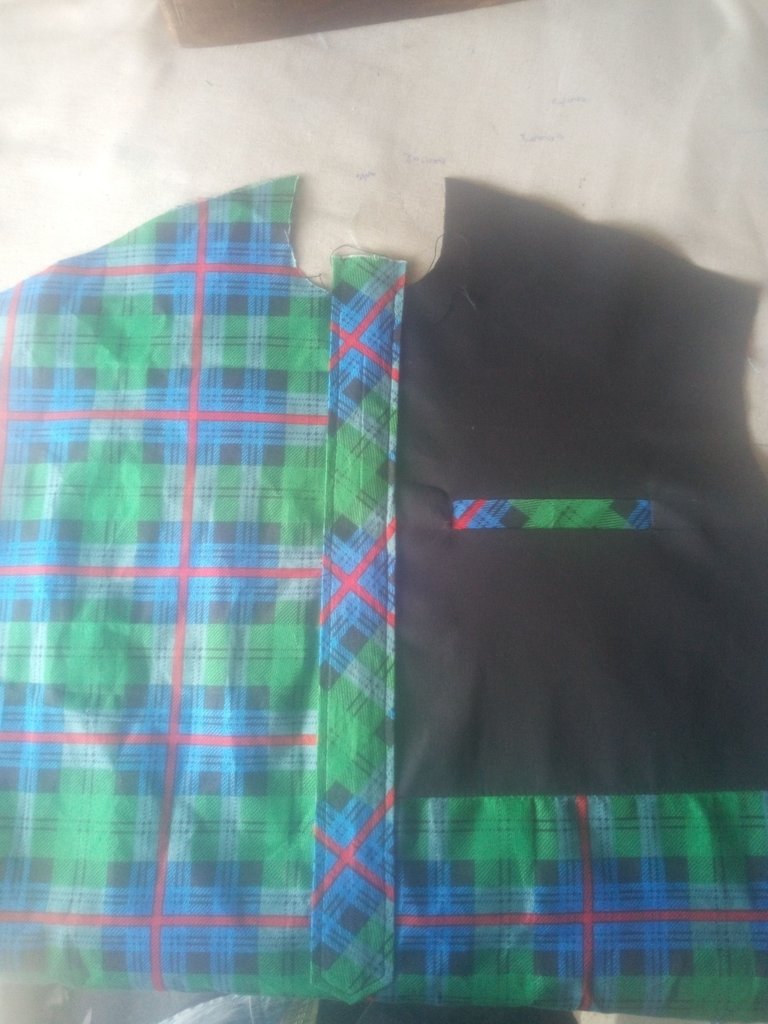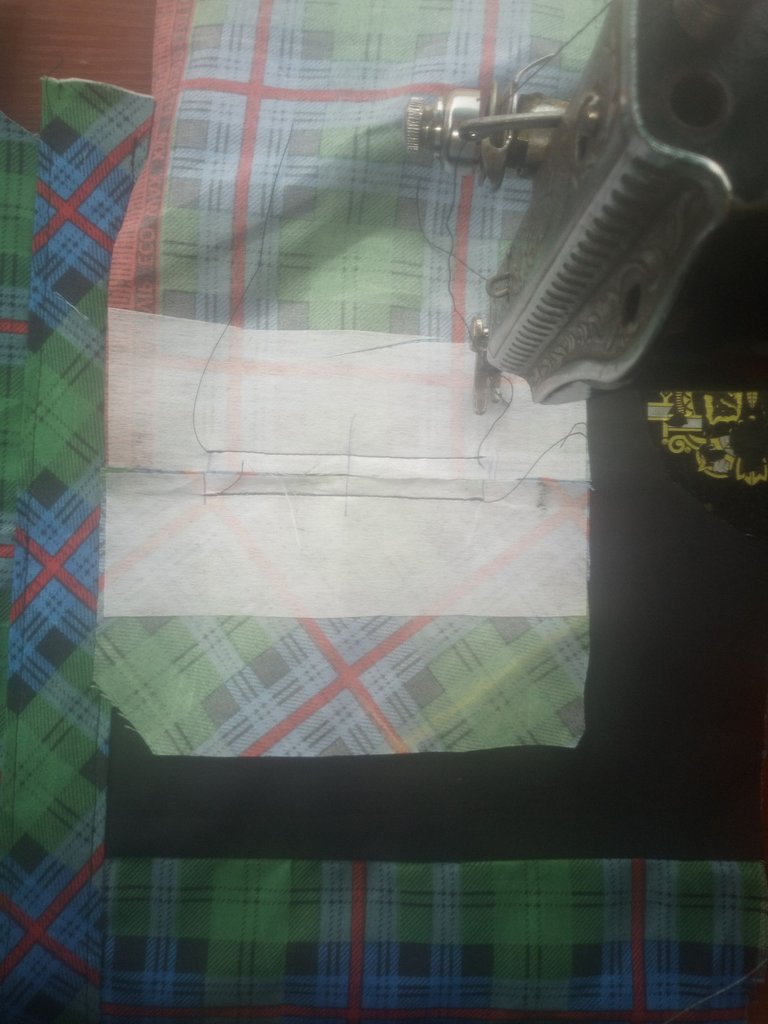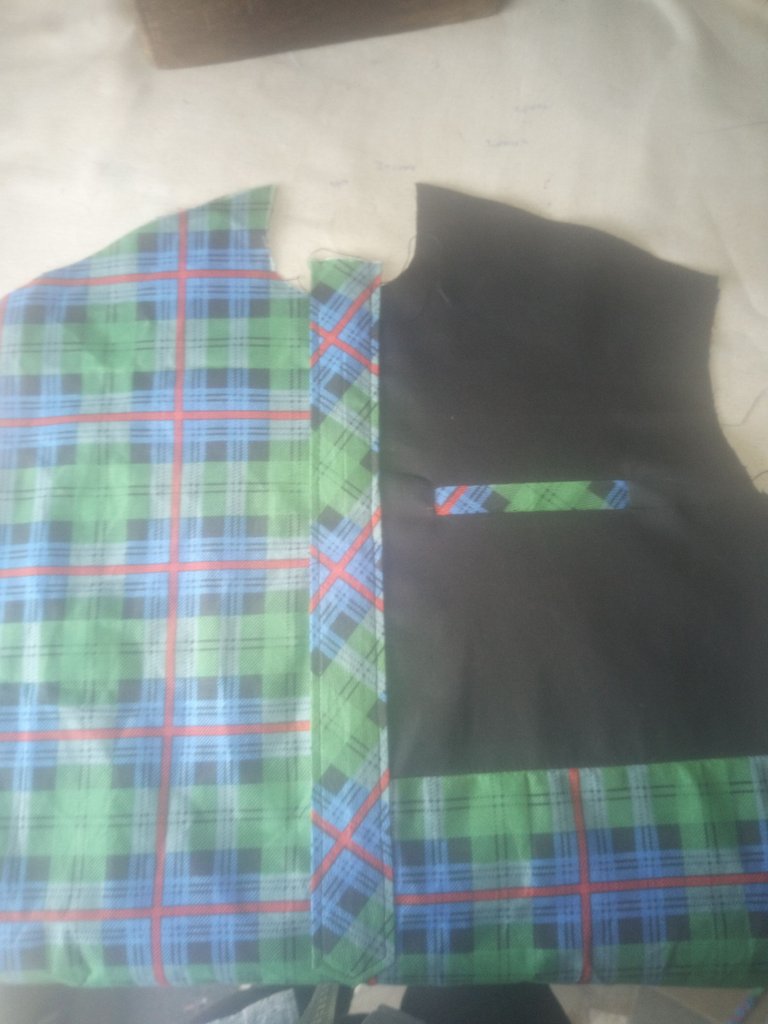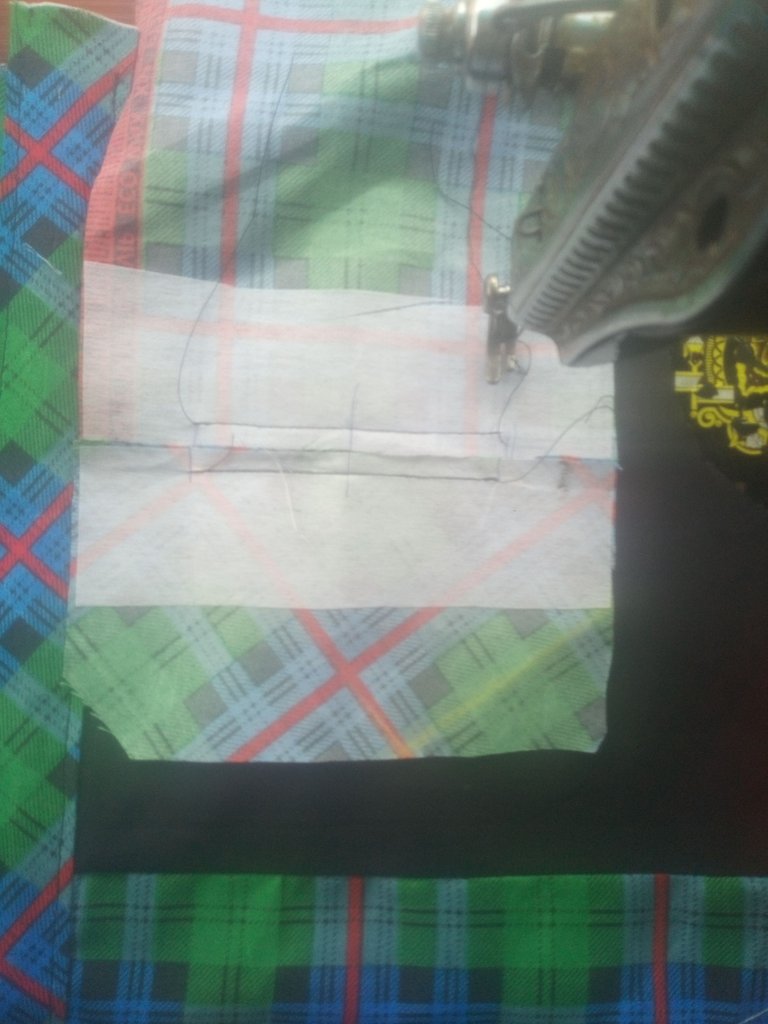 Now this is my back view I just finish preparing then I joined it to the front 👇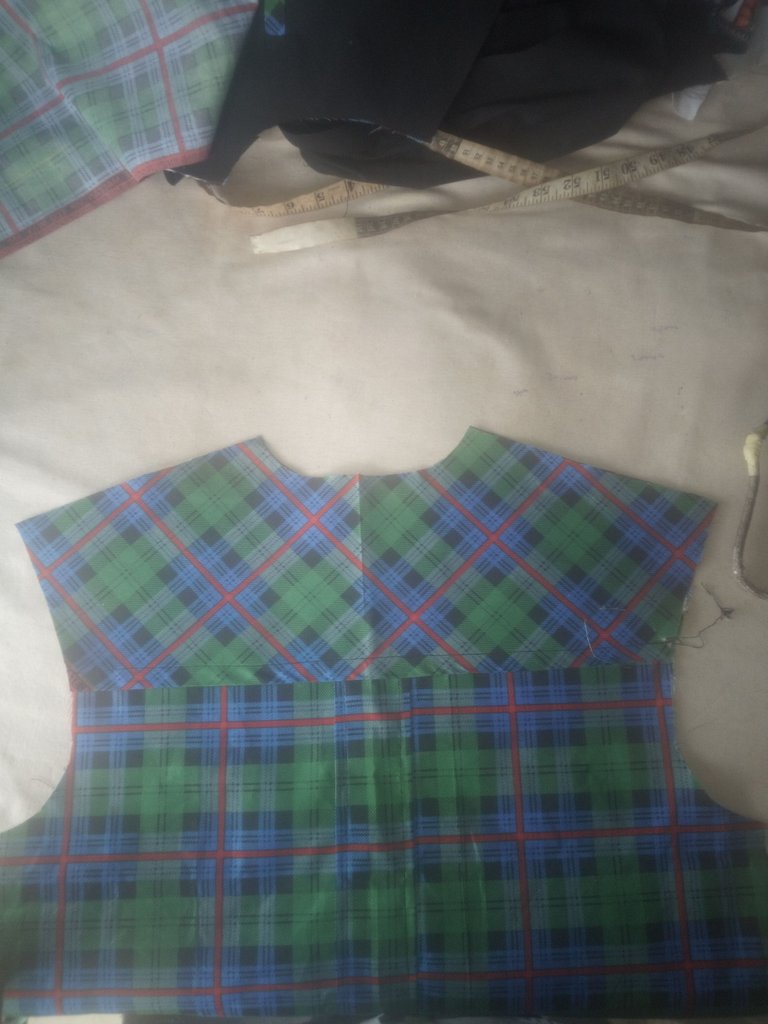 After tripping and joining the back to the front to insert the sleeve 👇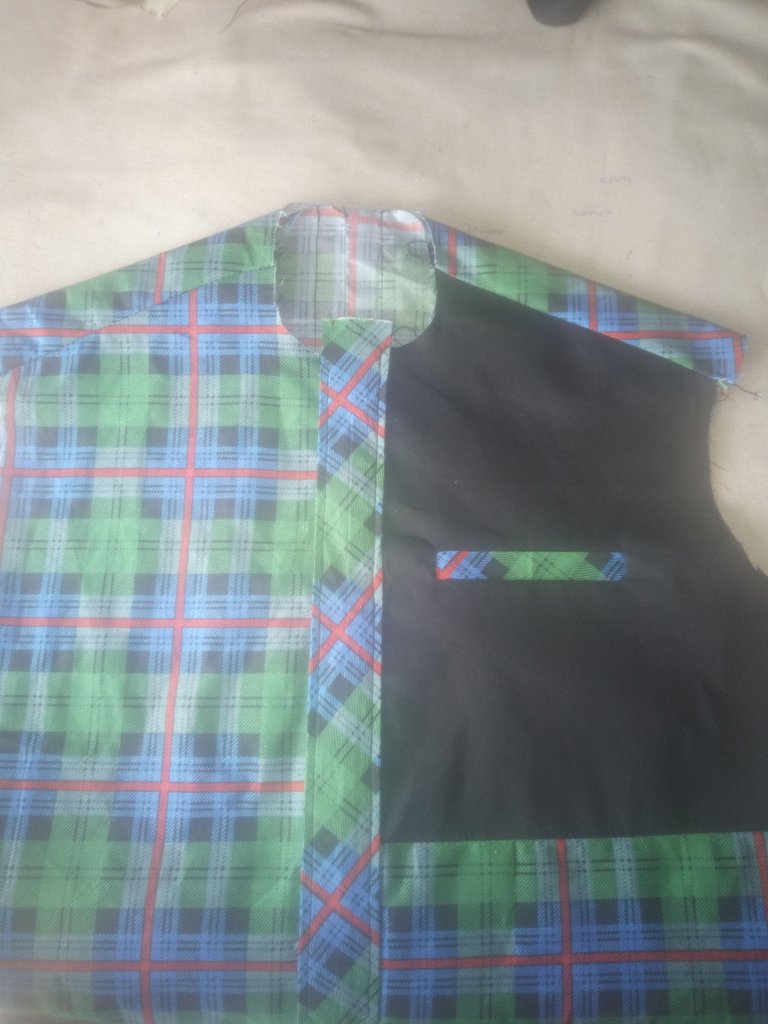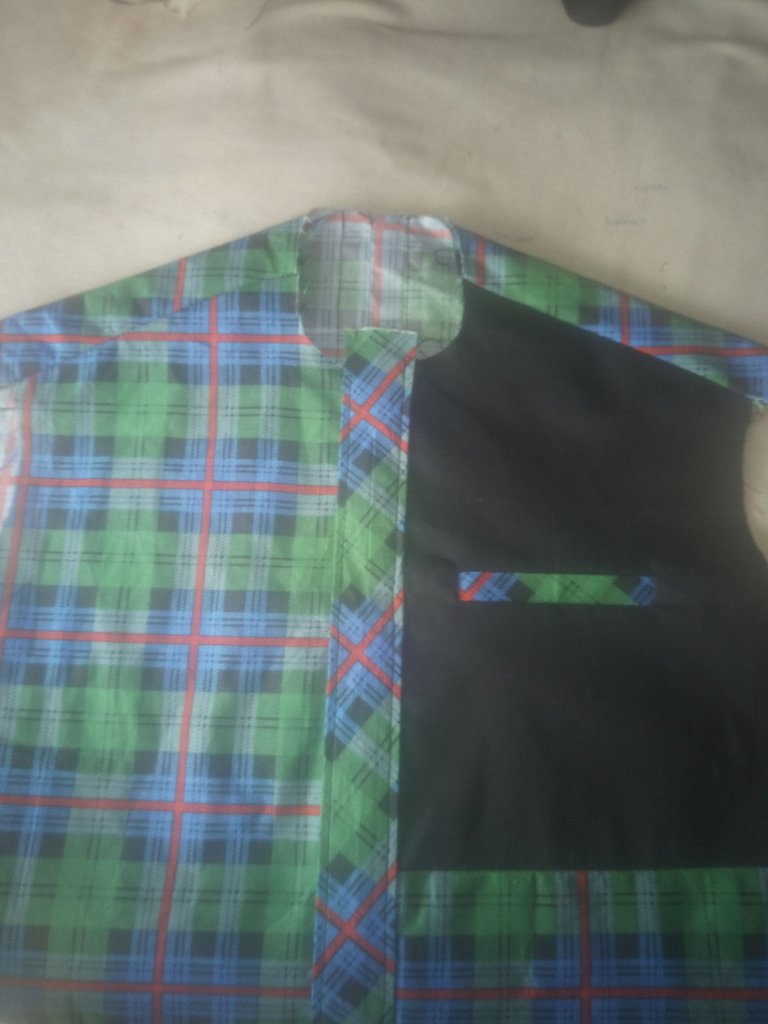 Finally, I piped the neck, did all the little finishings and then the cloth was ready, my customer came and took it.
  Thanks guys for stopping by, much love from @smilestitiches to you!! 

#staysave
#staybless
Have a blissful day 😁