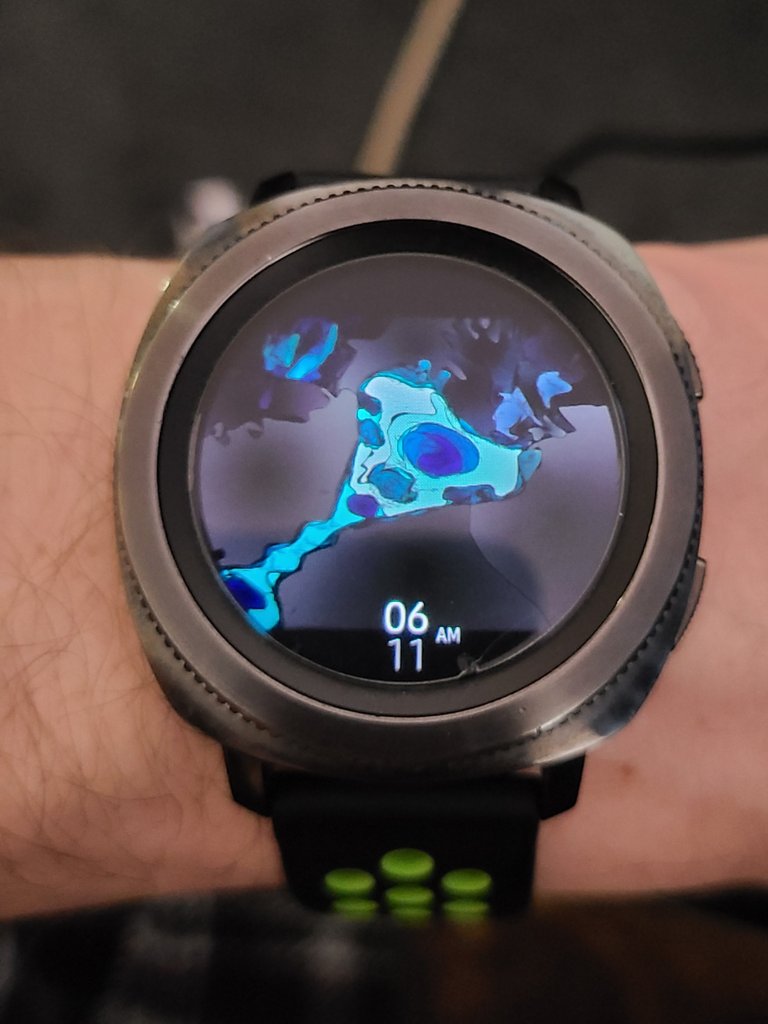 One of the more common complaints I hear from NFT connoisseurs is that they don't have a way to display their art collections in real life. Now, some inventive people make their own displays. Others use common products, like digital picture frames. (admittedly not as common as they used to be) I chose to display my NFT collection on my Samsung Sport watch.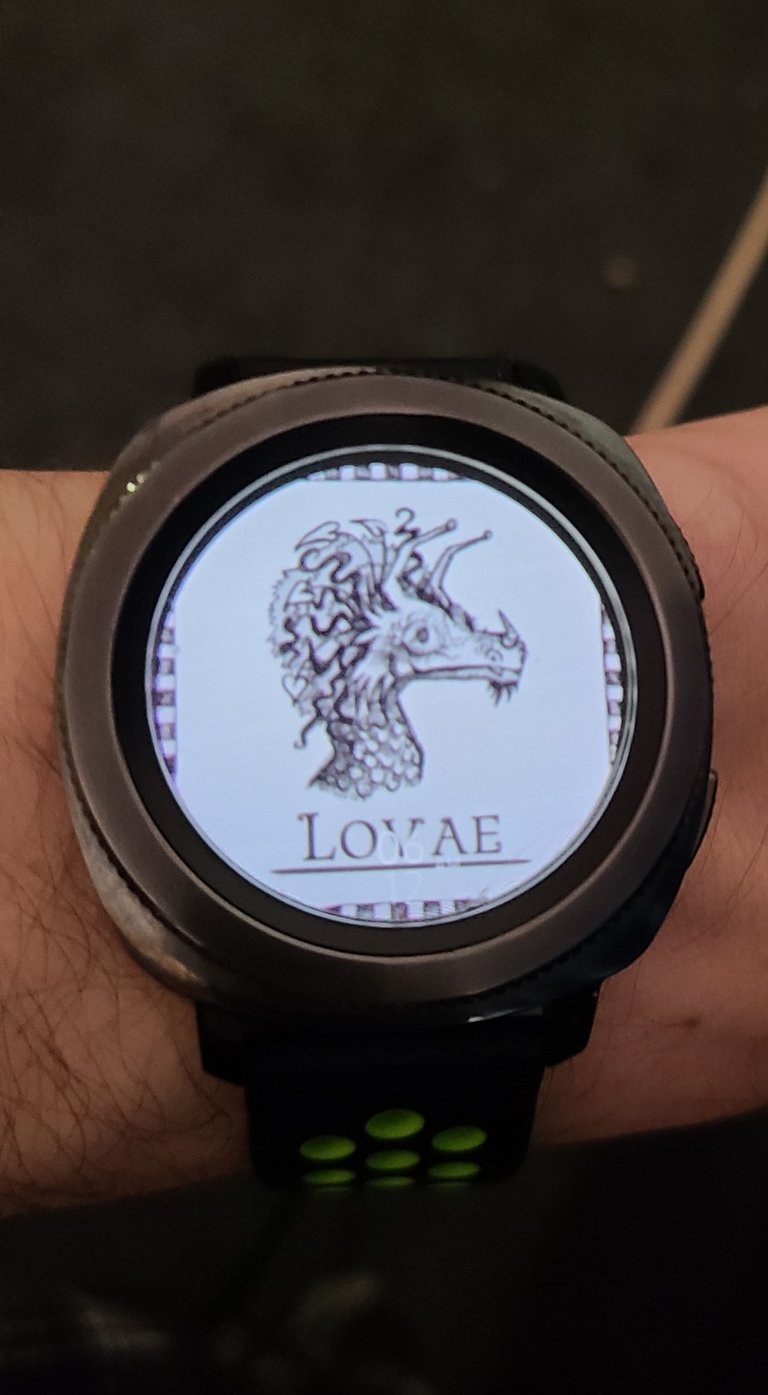 It is an excellent way to display some of your smaller, center focused pieces. The pictures look clear and crisp, a lot crisper than I was able to capture with my camera. Don't mind the chip in the bottom right corner, that's a chip on a screen protector, not the screen itself.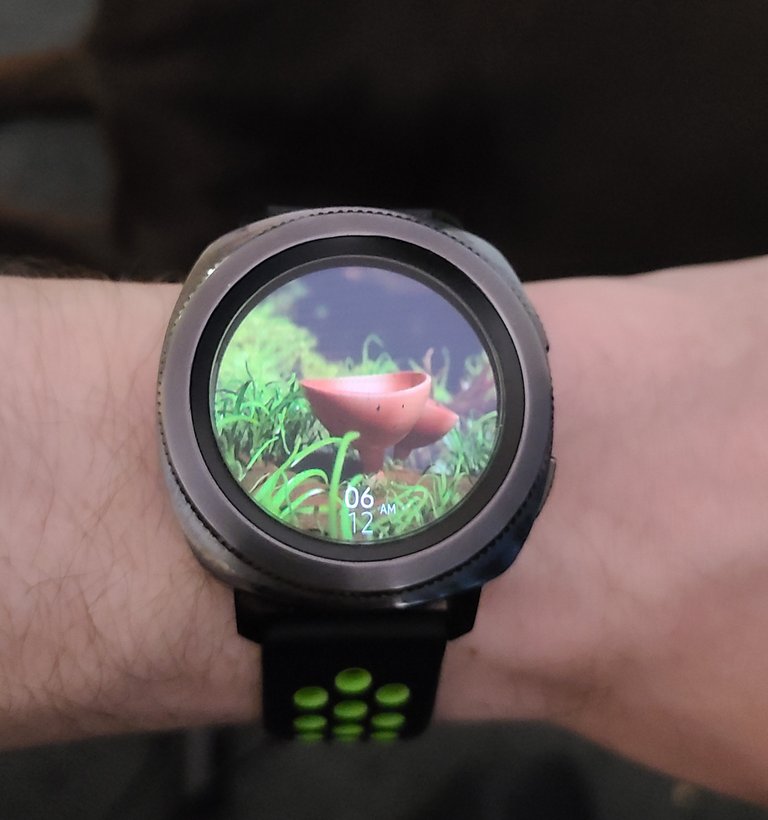 My only complaint with this method of NFT display is that Samsung doesn't allow me to move the position of the clock. They didn't think too far ahead and recently patched in a small music symbol orb to get you to your music faster. Which just so happens to display directly over the clock on this watch face... Dumb design! But hey! I get to walk around with my artwork on my wrist. That's a compromise I'm willing to make!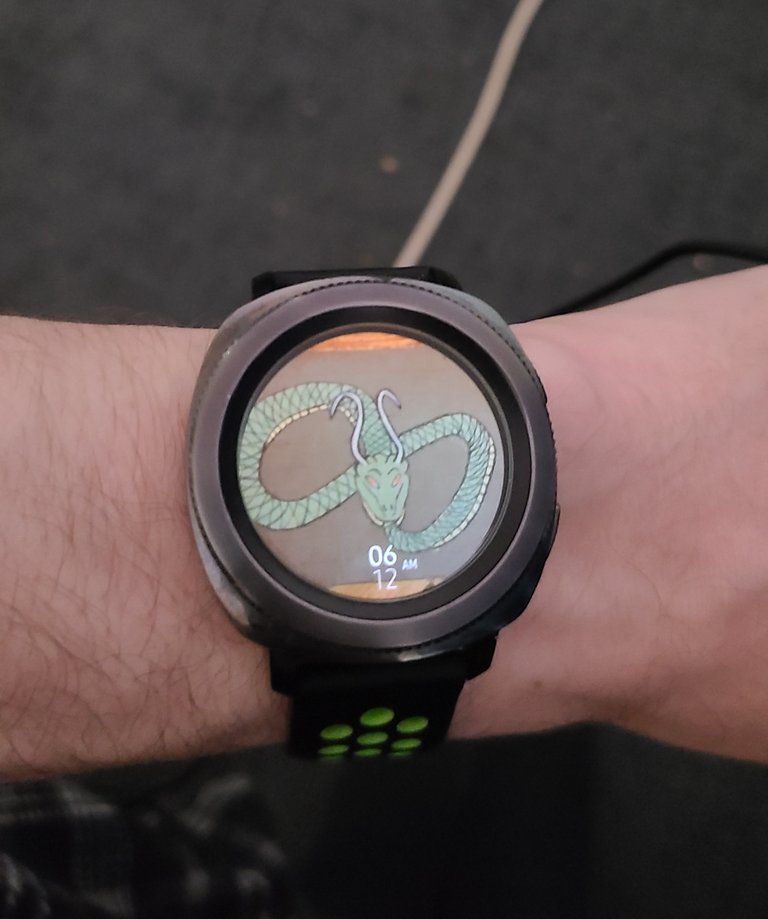 Find my artwork for sale exclusively on NFTShowroom.com
Find my photographs of Nunavut scenery and Wildlife on Lensy.io
Follow me on twitter here: Hive Related Account / Photography and Art Account
I am also on Instagram: But only Photography and Art
More art on DeviantArt at: Ice-O-Lated
Hive Divider provided by @thepeakstudio