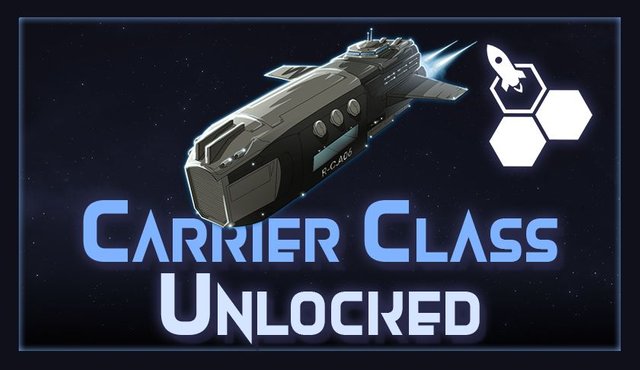 While my fleet is growing and growing, my opponents are gathering closer and closer around me, to tighten their grip of our sector. I have been waiting to get some action for a while now but carefully avoided conflict in favor of my growth - which has been phenomenal! Now the war machinery is in full production and the first skirmish is being seen at the edge of my territory. All, while the next battleship class enters my fleet.

NextColony Recap
It has been an interesting road since the 111th day of the year, I mean the Queen's birthday, no, the Sri Lanka Easter bombings, launch of @NextColony and now.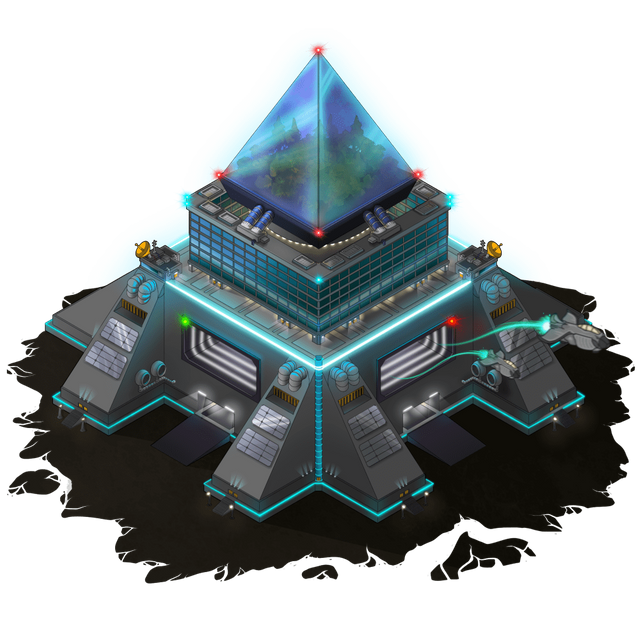 The Space grinder is giving us a game-play many of us older gamers remember from Ogame or Galaxy Wars. You click, you wait, you come back and click again. Sounds boring and slow. Both is true when you begin the game.
However, after a while, things get more interesting. As your resources are growing, you can build a fleet of ships to explore space and discover new planets for your little empire. The more you grow, the faster the game becomes.
I have now reached point, where playing the game without the help of the @buildteam bot, would be incredibly time consuming. My Mission Control skill is researching the ultimate level 20 right now. In less than four days, I will be able to fly the maximum amount of missions around the clock - that are 41 missions in parallel! Imagine to send 41 ships to 41 different coordinates 1-3 times each day. That is a lot of clicking. The bot does all the explorations automatically and helps me grow, while I manually micro-manage my planets and fly attacks.

Classic vs Blockchain
I know this kind of game very well. I used to play Galaxy Wars obsessively for a while, although I didn't have the endurance to play it for very long. It is just too time consuming and basically a huge waste of precious life-time. NextColony is different in that regard. All information is public and with third-party tools like the map from @rafalski it is super easy to spy upon all your neighbors and fly perfectly coordinated raids. In Galaxy Wars I had to send spy drones to the other players to see what they got. In NextColony I see everything, everywhere, anytime.
Even better than that, my ships and planets are actually digital assets that I can securely trade, without NextColony trying to shut down my account, as it is the case with most games these days. I don't know where this game is going and I am not counting on any success. Nevertheless, the motivation to play it is already a gazillion times higher than with its non-blockchain counter-parts. This is probably the only reason why I am still playing this game, as I believe there might be something in it for me in the future.

Next Battleship Tier Unlocked: Carrier Class
Well, it is not yet fully unlocked but the ultimate level 20 skill is researching as I am writing this: the Carrier class, the second highest battleship tier in NextColony, is about to enter my fleet production. The free Carrier Argus will be the first one to join my ships, as no further investment is required. It is the rocket variant of the ship and comes with a massive storage capacity of 800 but is obviously slow as a snail. It will not be a good attack ship but will mostly serve to defend.
| Carrier Argus | Carrier Unicorn |
| --- | --- |
| | |
| Free | Blueprint: 49 Steem |
I really hope that I can make some more Steem in the next time, as the grind has been incredibly frustrating and slow for me. Living 100% of an asset that is constantly falling in price, is really a huge test for me. For the first time in years I am at a breaking point to consider becoming a slave again a get a job. But if I can afford it, I will spend the 49 Steem to get the Carrier Unicorn, which hasn't just a cool name but it is also one of the coolest looking ships in the game. Both are irrelevant for the game, so I am not in a hurry.

It's getting Hot In Here
Let us not be fools and pretend everything will be fine forever. I am currently owning the 10th largest fleet in the game and it is growing quickly. I am working hard to increase my production and all major players in my sector are aware of me and secretly prepare for the day to strike against me. If they don't they are failing the point of the game. Playing NextColony as a trade game is possible but hardly the intention of the game mechanics. It will be hard to grow that way and more aggressive players will take over eventually.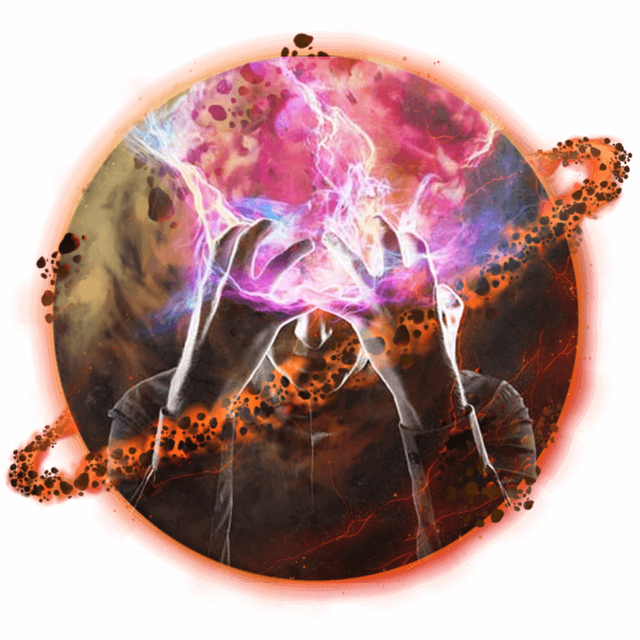 I have been threatened by the alliance [Delta-Clan] from early on. All communications have ended by me ignoring those players forever, due to my zero bullshit policy. You can talk nicely with me, but these guys failed to do so in the past. And besides, I am not in it to talk, I am in it to fight.
It seems that the fight has finally arrived, as @drugwar basically declared war on me today with this farm sniping that he did (see screenshot below). Sniping one or two farms is one thing but a coordinated strike to clean all planets before my own ships arriving, is a sign of trying to stop my growth. I am happy to return the favor and deploy my mother-fleet closer to strike faster! Well, let's see where this going, I am certainly keeping my eye on my fleet and prepare for the [Delta-Clan] to strike any day now. I don't have an alliance, so I hope they underestimate me. For me it was war from day one anyways. Bring it on!
Farm Sniping by @drugwar, attacking all farms before my previously started ships can arrive. Totally legit move but also a provocation I cannot slip through just like that.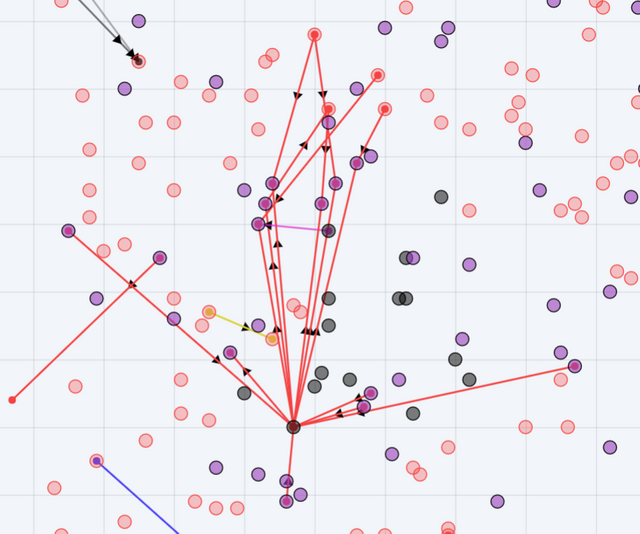 This post and all your comments are eligible for the following upvotes: