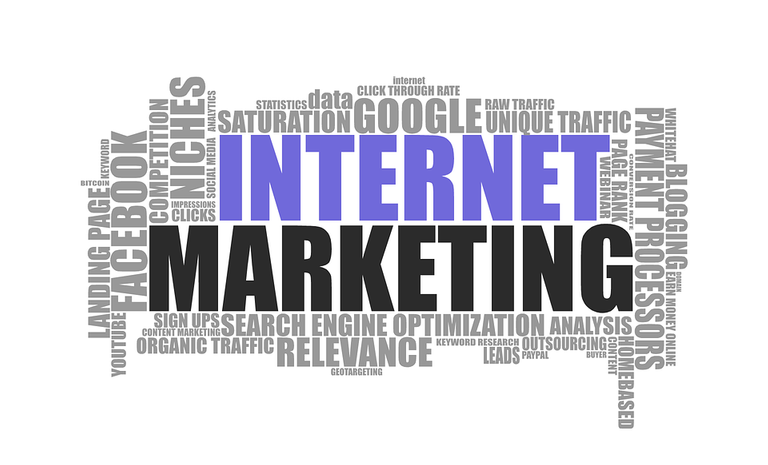 We've recently had plenty of discussions in relation to how we should advertise Steem to people outside of this community.
@justineh for example pointed out in her recent post on how little outsiders actually know what is going on here: click me
And these people are actually from the cryptocurrency and blockchain space.
To get started, I think, we have to separate this already in three sub topics.
Advertising Steem to "Users"
Advertising Steem to "Builders"
Advertising Steem to Speculators
Where the Users are potential end users of Steemit, Steempeak, Splinterlands, etc... and the Builders woul be potential businesses or Startups developping these applications on this platform.
Advertising Steem to "Users"
I think the main problem of Steemit and also the other blogging applications surroing it is the adherent complexity from the blockchain technology.
If we tell people that Steem is a blockchain with a bunch of cryptocurrencies where you got a set of keys and there are different wallets, and frontends for the blockchain and witnesses and proposals and block explorers and hard forks people think you're crazy and definitely don't want to have anything to do with this platform.
The first rule of blockchain application advertising: Don't talk about the blockchain
Not only are blockchains and cryptocurrencies often branded as scams but of the few people who don't have an opinion about it, the complexity of this topic is too big than what they want to face in their free time.
Let's face it people want to be entertained and people want to blog about things they are interested in and get some attention and engagement for it.
Facebook, Twitter and Instagram offer all that in an easy to digest way, why should people come to Steem?
It's not about the money
If you ask most people on this chain, especially during the bull market, they'd tell you that here is the perfect place to get paid for your content.
But let's face it, this is exactly what got us into all this mess. If the Steem price is very high we can pay a decent quantity of people a decent amount of money, but, and here is the big but, this does not scale.
We can't reward millions of users fairly, not even in a bull market, and we can't reward thousands of users fairly in a bear market.
It's just not a sustainable concept to have. Our reward pool is of a fixed size and the bigger it gets the higher is the inflation which then affects the price and in the end who suffers are then not only the users, but also the investors.
We want to look at what is different on Steem besides from the backend:
No single central company controlling and manipulating the network
Alternative front ends
Which basically results in three main benefits:
Censorship Resistance (If one frontend blocks it, there are still others)
No Manipulation (No echo chambers, everything is open)
Freedom of Choice (You can communicate with your friends using different frontends)
If you asked me to describe Steem in a short way to someone outside of the technological sector I would do it like this:
Steem is an exciting new blogging platform without a central company manipulating and censoring content and enriching itself by selling user data (unlike Facebook, Instagram or Twitter).
The blogging platform can be accessed through a number of different websites, which allows a very personalized user experience.
Besides that, everything on Steem is 100% transparent, avoiding this way the creation of echo chambers.
If then people want to hear more about it, they still don't have to hear about blockchain, we can tell them:
You can do a one time payment to support your favorite authors
The top authors get a share of the income of the platform
With this one time payment you can also boost your comments or other peoples comments under posts
And this is really all users have to know. After people are then here, they'll slowly discover that there is a blockchain, and cryptocurrencies. But ideally, most frontends should hide this complexity from the normal users eyes.
Why does the user have to know how much sbd and steem he has?
Future suggestions:
Ideally we would have a simple wallet view and a complex wallet view.
The simple wallet view should only display how much money in his own currency he can currently pay himself out and offer him easy ways like paypal, amazon or steam cards of 25,50,100 dollars.
The same way, there should also be just an easy way to load currency on your wallet (stored in SBD) and the user then can choose if he wants to use it to spend on the various applications on the platform or if he wants to buy influence tokens for it (I vouch for renaming steem power to influence tokens).
The complexity of the blockchain and currencies should be hidden from the users eyes and only advanced users should require access to these settings.
Advertising Steem to "Builders"
Now, to business owners we have to do this different, obviously.
Again, we don't want to start talking about cryptocurrencies because if its not bitcoin they might think its a scam.
If a business owner asked me about the key benefits of building his application on the steem blockchain I'd go with:
Fault tolerance and Order:
Steem offers you a database without a central point of failure which automatically orders the user requirements.
Good Userbase for beta/alpha testing and startups
Many successful applications launched on Steem and had access to a decent userbase from the start. Some of them later decided moving to their own platform but others remain on Steem until today.
Built in Marketing Platform
To access this userbase Steem already offers applications which allow to establish communication with the community in an easy way.
Token Economics
If you plan on enabling microtransactions in your project Steem already has built in tokens for these kinds of use cases. These tokens can be traded and are already securely ordered and verified.
(Specially relevant after SMTs)
One Time Investment
Most similar blockchains require to regularly buy tokens to execute transactions, on Steem a one time payment will satisfy your need for resources for a relatively long time until either the network load increases significantly or you need additional resources (Which would increase the cost on any other blockchain too).
Thus, there is a much lower financial risk for building on Steem.
Advertising Steem to "Speculators"
Let's be honest, especially on the long term, the last thing we want is strong price speculations on this blockchain. For business owners wanting to build on Steem this would highly increase the risk of building an application since with high prices their costs would increase significantly.
What we need are companies which bring in people from the outside which spend their FIAT currencies on the applications of these companies and the companies have to aquire Steem to use the blockchain.
Companies which only leverage the existing Steem community cause sell pressure since they have to sell Steem for FIAT to pay for salaries and don't bring in FIAT from the outside.
TL;DR

We need to hide the complexity of the blockchain from new users
Try to advertise the benefits of Steem leaving out the monetary part
We need companies which bring in users from the outside which bring in FIAT