Just when you think Steem is on it's last legs...
It seems to find new ways to surprise you!



Hello Steem Friends!


@Ma1neEvent here with you once again for another blog post. Today I am getting ready to enjoy our annual 4th of July celebrations, but I can't help but have the world of Steem on my mind...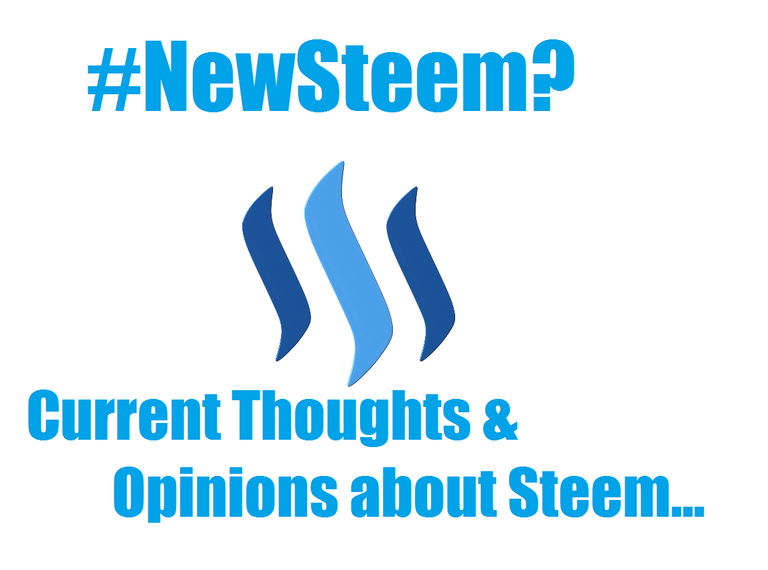 Thoughts on the Current Steem Universe...

If you would have told me 6 months ago we would have all of these new communities popping up, D.tube expanding, Bitcoin tripling, etc... I wouldn't have believed it. It seemed like things were grinding to a halt last winter for me and crypto. I didn't really have any passion for it anymore. I couldn't give up on Steem though...


Steem has given me so many amazing experiences through interacting with all of the various people on the chain. I chat and network with people on Discord because of Steem, play games with new friends because of Steem, have the ability to do radio shows if I like, curate interesting content, and much more. Steem has blessed me in so many ways, and I am forever thankful for this journey.


@Whatsup did a post recently talking about a new way to look at Steem, or "New Steem" philosophy. The "old" Steem had many issues, but hopefully the new projects and innovations will take Steem on to the next level. I applaud this way of thinking. We need more positive attitudes in the Steem Community. People who WANT to be here... people want to HELP others grow and learn.


New Projects and New Innovations have peaked my interest lately...


Currently, the new creation of Palnet by the @MinnowSupport Project seems to have sparked a renewed interest in posting for many people, myself included. It's fun to have a fresh face and outlook about Steem. These new Steem-engine communities are a wonderful step towards adding new functionality and use cases for Steem in my opinion. Today another community announced they are creating a platform as well, SteemLeo. It's exciting to see the possibilities that these new community platforms can bring to Steem.

We encourage you to join us on PALnet, and to jump in our Discord Community,
Peace, Abundance, & Liberty
to say hello anytime!



@Dtube also announced new capabilities and features as well. It is my hope that some content creators from platforms like Youtube, Twitch, and others may eventually move over to Steem, or at least start sharing thier content on D.tube. I have been trying to share Steem with youtubers in comments, but I am realizing there isn't an easy way for them to just sign up and get an account. Hopefully this will change, as we need an easy way for people to simply sign up for a Steem Account. The D.tube account sign up was rather easy, so hopefully that may help with new accounts.


The Steemit INC team also has been posting about new capabilities coming with new hardforks, SMTs on the way, and their new leadership seems to be helping steer the Steemit ship in the right direction. I hope they continue to do great things for Steem!


I have been doing some gaming live streams again using Vimm.tv as well. It's great that there is still a way to live stream that incorporates the Steem blockchain. You can follow me on Steem for more updates about the live streams.


Overall, it feels great to be excited about Steem again. I feel energized, ambitious, and wanting to try and create more content. I am hoping to do more curation, talk shows, gaming live streams, photography, and more. I hope you will continue to visit my Steem blog, @Ma1neEvent for 100% original content. It is always appreciated!


What about you?
How are you feeling about Steem lately?


As always, I am no expert, and everything in this post is simply my opinions, and not financial advice of any kind. Always do your own research before investing in anything.


Happy Steeming!