Introduction
It's been a while since I've made a post about STEEM. The last thing I want to read or write at this point is another justification or explanation of downvotes and why they are a good thing. I did however want to explore the economic principles I feel apply to the reward pool to help myself and other people better understand the system as a whole. There is some discussion of downvotes, but I'm trying to set a larger stage for the discussion. I'm not an economist by any stretch, and would love someone in that field such as @spectrumecons to chime in.
---
Libertarianism, Minarchism, And STEEM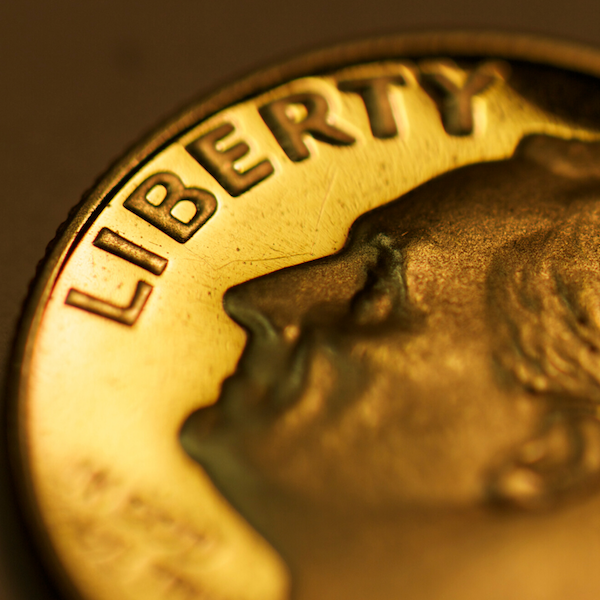 Photo courtesy of Canva
First off, I am politically both a libertarian and a minarchist. Simply put, a libertarian puts personal liberty and freedom above all else. It is a philosophy of voluntary association, property rights, and non-aggression. A minarchist basically believes that the state should be the minimum size necessary to provide a very limited set of functions to ensure liberty and provide for a common defense.
When I first joined STEEM with my libertarian bias, I thought that if a person owned STEEM and powered it up, it gave them license to do whatever they wanted within the constraints of the resources afforded by that STEEM power. I primarily arrived at this conclusion because I did not understand the reward pool or how it functioned. I assumed, my vote, my money. But that was my libertarian mind thinking that people should be able to do whatever they want with their stake, but I was wrong. I learned that the STEEM reward pool is a form of socialism, and it has to be that way. Yes I said it, the dreaded 'S' word!
---
What Is Socialism?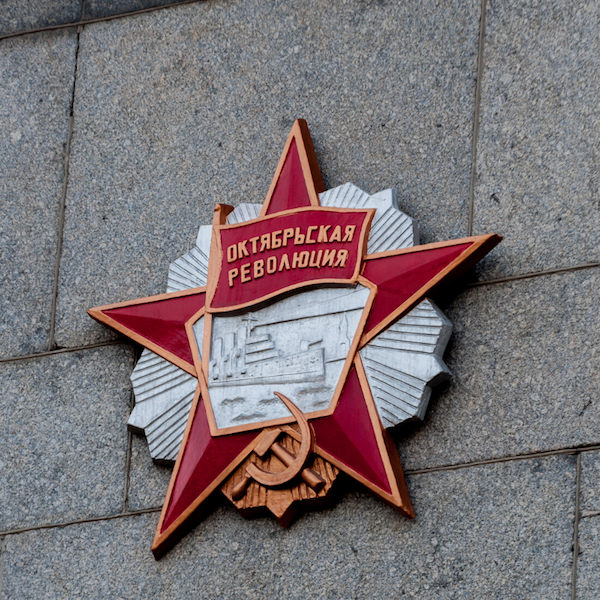 Photo courtesy of Canva
Let's start off by defining socialism for the purpose of this blog. The Merriam-Webster dictionary defines socialism as:
"any of various economic and political theories advocating collective or governmental ownership and administration of the means of production and distribution of goods."
---
But Socialism Is Bad Right?
Not always. Socialism is bad when it's imposed by governments and implemented by force. When a group of people (a collective), come together to share resources (a reward pool) voluntarily, that's about as libertarian you can get. Yes libertarian socialism is a thing! It's also referred to as anarcho-socialism. I came to the conclusion that STEEM is an anarcho-socialist platform, and participating fits just fine with my political views. Everybody here is participating voluntarily.
But we were taught that socialism is the root of all evil! What you were taught about was political socialism, not the voluntary type. Where political socialism is concerned, who am I to argue with history? It's a shitty political system that eventually devolves into communism and has resulted in millions of deaths. But I digress, this isn't a political post. So what is the resource that we are socializing here? Simply put, it's the reward pool, a collective resource that is not only collected by the community, but also controlled by it.
---
Tragedy Of The Commons-- The Reward Pool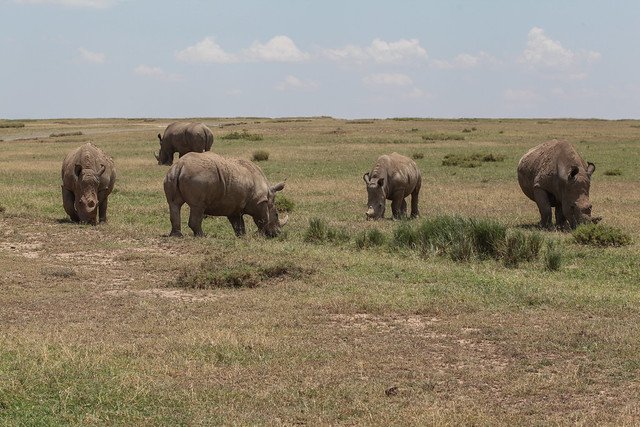 Photo Source
The reward pool can be referred to as a commons, meaning it is a commonly available shared resource that can be used or claimed by any one at any time. The 'tragedy of the commons' is an economic concept that explains how a shared resource can be depleted by multiple individuals acting in their own interest. For example, the rhinoceros grazing on public land was once considered a shared resource. The demand for rhinoceros horn by the Arab and Chinese markets quickly caused demand to outstrip supply, now the rhinoceros faces extinction. Like the rhinoceros, the reward pool is a resource anyone with stake can potentially claim. What has prevented the rhinoceros from going extinct in the short term? The answer is active management. As a commons, does the reward pool for STEEM also require active management?
---
Active Management Of The Reward Pool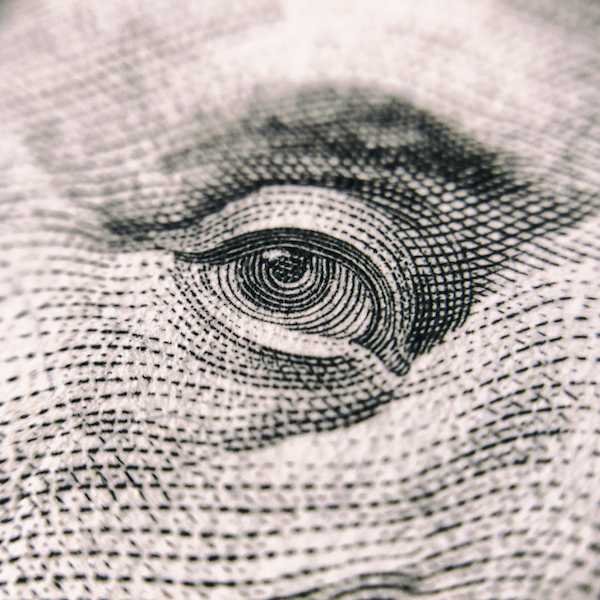 Photo courtesy of Canva
While the reward pool is renewable and will not go extinct, it could be diluted by exploits to a level where it might as well be extinct. This is why active management by the community is essential to controlling this commons. During the 7-day voting period, upvotes and downvotes are applied to posts in a constant tug-of-war (at least that's the way it was designed). When the timer ends, voila, you have consensus and payout. Prior to the actual payout, a post only tracks the potential payout should the timer end when it's viewed at that specific time.
---
Downvotes Post HF21
Prior to HF21, the opportunity cost of downvoting something was giving up potential curation rewards on upvoting something else. Opportunity cost, is simply that thing you give up when making an economic decision like downvoting. When you downvoted, you gave up a potential upvote and the curation rewards that came along with it. HF21 turned that on its head by removing a significant amount of that cost. Now people can both upvote and downvote based upon their personal values.
We went so long with downvotes having such a high cost, very few people actual used them. People got used to not seeing them very much. Now that HF21 is here, the opposite is true, and it's going to take some time for them to be viewed as a normal function of curation.
---
What I Learned From Helping To Fight Abuse On STEEM
I have been actively involved in the anti-abuse community for over a year now, and I have discovered what an essential function it is to keep the reward pool humming. Abuse can come in many forms, and it's not always black and white. I learned that without the unsung heroes fighting abuse on this blockchain, the reward pool for honest authors and curators here would be complete shit, because the exploiters would take over. They would suck as many rewards out of the pool as they could, and they would dump them onto exchanges with no regard to the token price. Most people here have no clue what lengths people will go through to milk every last fraction of STEEM they can so they can dump it. The only way to fight this is with downvotes and a dedicated community using them.
While you might not always agree with the reasoning behind a specific downvote, you can take comfort that the result of a downvote is the return of those potential rewards to the commons where they may be claimed again. Hopefully by a deserving under-rewarded content creator. For those of you who make blanket statements about downvotes being immoral, or a form of stealing, you are just plain wrong.
---
Finding Equilibrium
So what happens when a bunch of different philosophies about what is good behavior or bad behavior clash, and you have a low opportunity cost for downvotes? Well, you get lots downvotes along with the upvotes. That is a bunch of sovereign individuals on STEEM signaling to you how they feel about you, your post, or your behavior--good and bad. There are no official centralized STEEM blockchain rules, though some DApps have them, there are only signals on the blockchain itself. It is your job, to interpret those signals and act accordingly. If you wish to minimize your downvotes, figure out why you are being downvoted and adjust. If you wish to entrench yourself in your behavior and ignore those signals, you can do that too, though your reward potential will probably suffer.
Various STEEM influencers will try to tell you what's good for you and what's good for STEEM, and sure you can listen to them if you want. But despite the reward pool being socialized, your vote is absolutely sovereign. I support the notion that you should decide as an individual what is good and bad, and vote accordingly. Use whatever criteria you want. If someone has an issue with your vote one way or the other, that's their problem.
---
Retaliation
If you chose to ignore the downvote signals, that's your prerogative. If you choose to retaliate with a downvote of your own, you too are generating a signal that is easily interpreted. That signal is an open attempt to shut down others signaling you by creating fear, especially when there is a large disparity between the stake of the two individuals. Over the long term, this is toxic behavior. After all, your blog/steem profile is like a business. Normally when a customer signals a business that they disagree with something that business is doing, the business doesn't go on the offensive against their customer. The community is doing a better and better job at both healing victims of retaliation, and dealing with the actual retaliators, and I applaud that.
---
Thanks for reading, and I welcome your comments and input.