The Steem Blockchain has a new user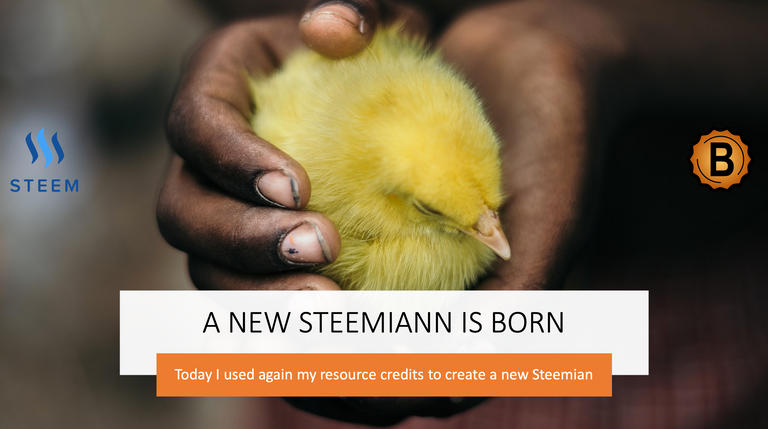 ---
Yes, I did it again!
A business friend asked me about Crypto and Bitcoin. He was complaining about his past of doing nothing in this section.
You know what happened:
We had a longer discussion about all the different coins and tokens and so on. I was telling as well a bit about Steem and offered to help with a free account.
A day later
The person asked me again, said that the website of https://steem.com/ looks interesting but complex.
But than I heard the words:
Yes, please help me with a free account
This is so easy and we did it in a few minutes including printing all the keys - with this nice PDF - and giving an introduction on using the keys in the right way.
It is so easy
to help others
to join the
Steem Blockchain

Whenever my new born Steemian did some content, you might see this at my blog by a resteem.
---
How to quickly create a Steemian
My prefered way is the wonderful app from @steemchiller called https://steemworld.org/
Just open it with your username and scroll down to Tools
Claim Account
Use your resource credits as the payment method and click on claim account as this does not cost anything. If you are low on RC you might even pay 3 Steem from your account.
There is the account creator section and this is really easy to use.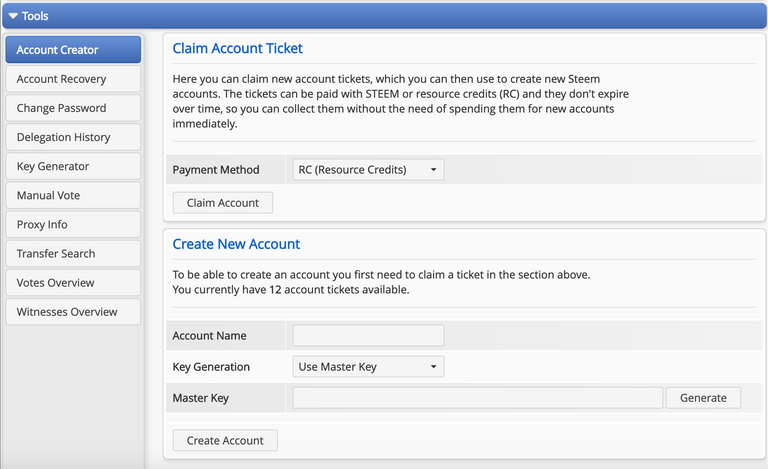 First find a cool name
I tried this one with "FrankZappa" but sadly this name is gone.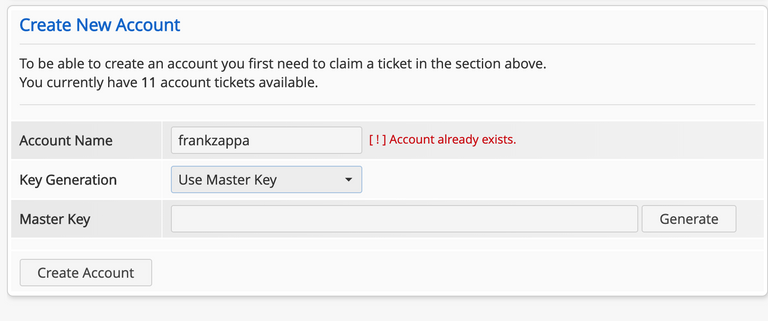 So, try a few different ones to find THAT unique name the New Steeminan like to live with. Just enter the new name, hit TAB and the tool tells you if the name is available or not.
Generate new KEYS
Another simple step with just a click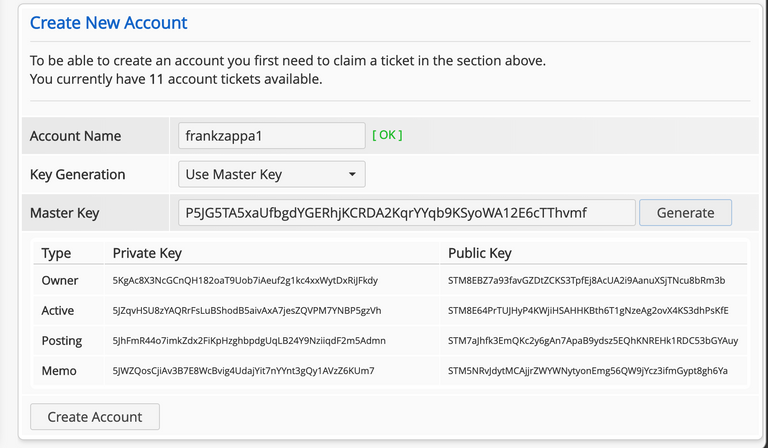 MAKE SURE
THAT YOU WRITE DOWN
THE MASTER KEY !!!
-/-
DO IT TWICE !!!
-/-

Confirm with your Keychain
Next step is that you confirm the new account and your payment by your Keychain - as this is so simple.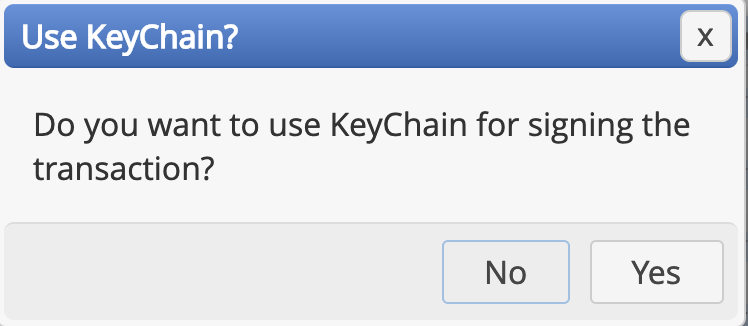 ---
Login with the new User
Just go to Steemit.com and enter the Name of the new User and the Masterpassword to see this helpful screen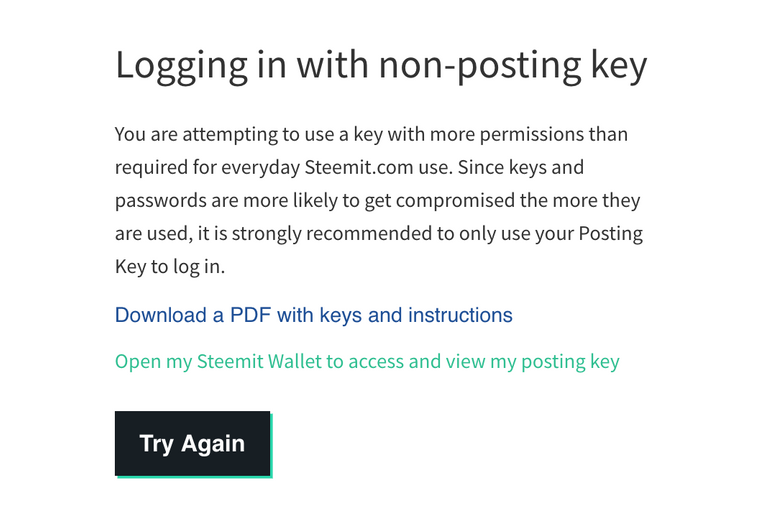 Hit the link with "Download a PDF with keys and instructions" and download and print this paper.
Hand this over to the New Steemian and explain with some examples the confusing story of different keys and all that stuff. Take some time for this and double check it the user understand everything. Yes, this takes some time, but the printed paper is a good part to stick to.
Show other help to start
If you prefer watching to reading, check out this video in which Steemit's Content Director (@andrarchy) explains Steem's Private Key system.
More is here to read https://steemit.com/steem/@steemitblog/steem-basics-understanding-private-keys-part-1
Nearly done
Give some advice to design the living room by adding a nice picture and the other things you might add to your profile like a nice background picture and a short about text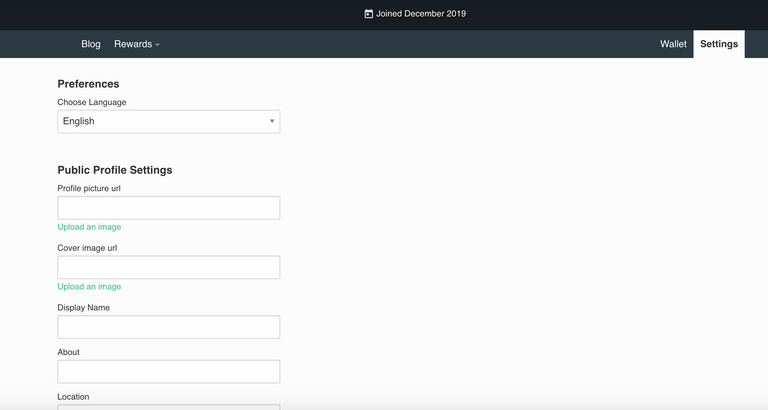 ---
Invitation
During my search I found this nice image and you may use it to invite more people to #Steem.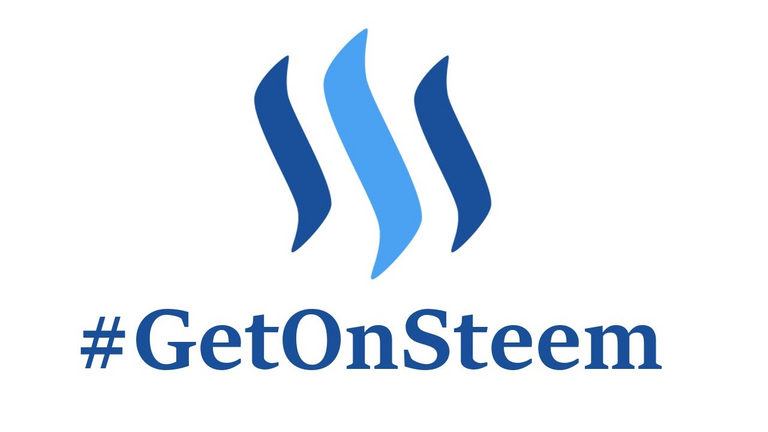 Picture by MES
---
---
@Detlev
love steem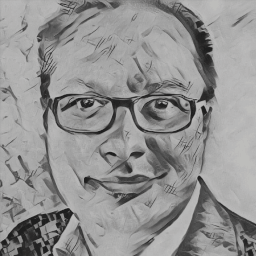 JOIN Steemit
#BeerSaturday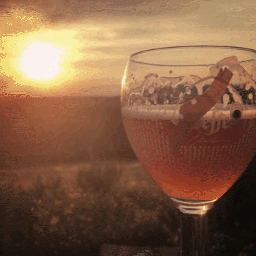 Get / shop my book by steem
JOIN BeerSaturday Challenge

Enjoy & Engage Follow & Resteem

---