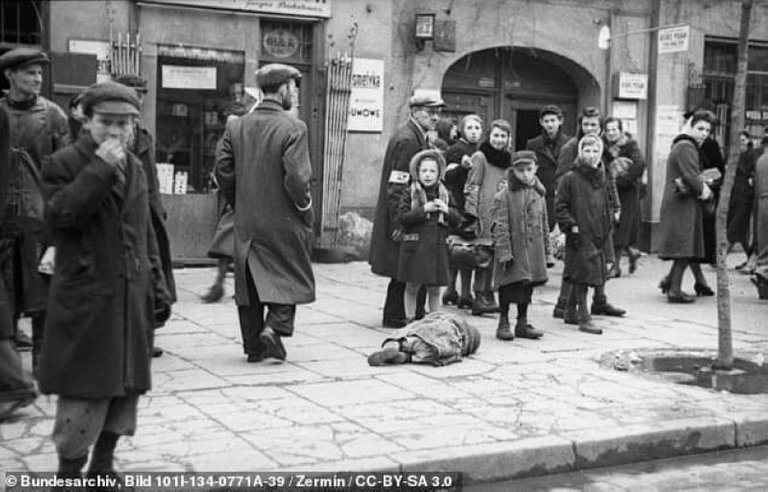 IMG source - GeneticLiteracyProject.org
The Genetic Literacy Project is deceptively named, and is rightly so, as it is a site intended to deceive people regarding biology and genetic literacy. However, there is a good reason to pay attention to the content intended to be disseminated to one's enemies, and that is to receive the same information intended for true believers, which avails one of forewarning.
Here the GLP introduces the actual conditions humanity is expected to experience going forward: those extant in the Warsaw Ghetto prior to WWII.
This is being introduced to the audience of the GLP, true believers in mandatory vaccination, transhumanism, and forced alteration of our DNA. Expect this New Normal to be slowly introduced to non-believers in dribs and drabs to prevent their grasping the full extent of oppression they will be subjected to, and reduce resistance to it. True believers are instead the faithful, who won't object, but rather pressure their prey to submit.
Do not submit. The Warsaw Ghetto was hell on Earth, and you will not benefit from living in the New Normal modeled on it.
Be free and prosper. Seize yourself the means of producing the goods and services necessary to your life and the blessings of civilization you may deliver a legacy to your posterity.
Accept no substitute for freedom.