My initial response to the SARS2 outbreak in China was strongly impacted by the fact that I had just had a heart attack, and was feeling very mortal. I know we all saw the outrageous oppressions the CCP undertook and were horrified. People being welded into apartments, and whole apartment buildings having their doors blocked by tons of soil and rocks against them seemed surreal, and it was definitely alarming.
Scientific papers were being published with terrible fatality and transmission rates that had us all wondering if we'd be soon seeing scenes from Hieronymous Bosch paintings and the medieval plagues of Europe.
However, the accumulated data now suggests the disease caused by the SARS-CoV-2 virus is pretty mild, with CFR estimates well below 1%, similar to the seasonal flu.
But the early frightening numbers drove huge efforts to track and trace people who might have been exposed, and even though tracking and tracing folks isn't warranted by seasonal flu's CFR, Orwellian governments are still pushing invasive surveillance citing the need to track and trace.
As soon as I understood the creepy surveillance being implemented, I quit carrying a cell phone outside my home at all. This has been inconvenient (I had a pleasant walk out of a remote area where my vehicle broke down one day, to get to a phone), I reckon the invasive and deceptive nature of the surveillance to have become intolerable after I saw a video of a man being forcibly assaulted with a hypodermic needle against his will.
I'd really prefer not to have to prevent such an assault on me, much preferring occasional pleasant walks innawoods to armed confrontations.
Let's hope that reason soon prevails, as the CFR continues to drop, and the unreasonable imposition of surveillance for track and trace purposes is dropped when no pretense it is necessary is possible. But that's just not going to happen everywhere.
India seems particularly dedicated to tracking and tracing their hapless subjects officially (although many folks even here in the US are reporting that track and trace apps were installed on their phones without their consent), and the apps present extreme hazards to PII (Personally Identifiable Information), which is already a monumental problem in India today.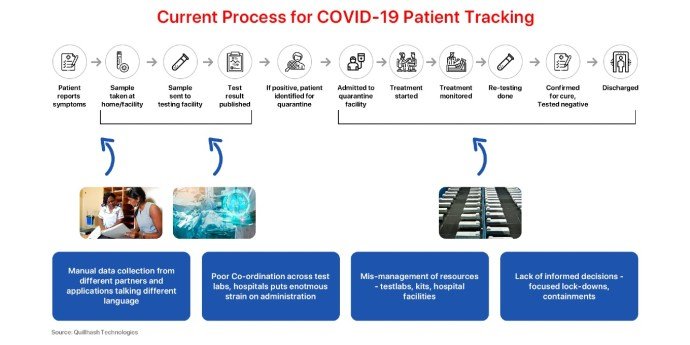 Some folks are trying to use blockchain tech to safeguard PII data yet still enable the creepy surveillance government is insisting on.
"One of the biggest issues in fighting the Covid-19 pandemic has been that people are hesitant to come out for testing due to privacy issues and social stigma of being labelled as a suspect case. Speaking to Inc42, Vaideeswaran Sethuraman, founder and CEO of blockchain startup Param Network, said that with the help of blockchain, testing centres could publish data pseudo-anonymously and track the positive cases. This would help the government quickly act on policies to quarantine and lockdown the affected neighbourhoods"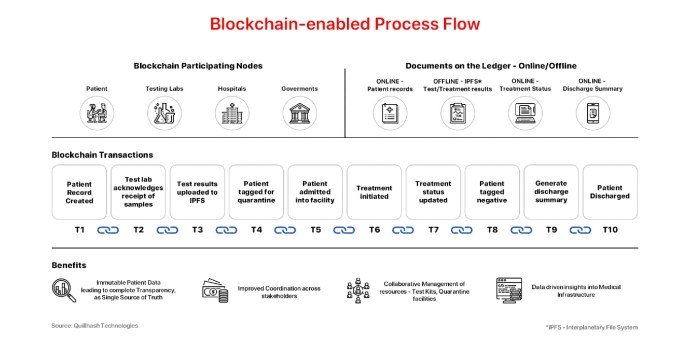 While I am more concerned about actual oppressive force than mere privacy issues, Indians may look differently at these matters than I do. Hell, almost everybody looks at these issues differently than I do, or Fakebook, Twatter, and Goolag wouldn't even exist anymore.
Anyway, here's a link to have a read at if you want to better understand the matter.
Personally, I'm tempted to go back to a landline. It's far too difficult to actually control what apps do what on cell phones now, and I can't use CDMA phones that aren't susceptible to the problem anymore.
IMHO smart is looking pretty dumb right now, and the invasion of privacy these devices are effecting has become utterly intolerable to me. I sure as hell don't want my fridge snitching to the CDC or the WHO about all the bacon and dairy products I eat. Pretty sure when this plandemic wears out, we'll be seeing bacon sniffing trucks roaming around looking for potential atherosclerotic victims to forcibly restrain and re-educate to a proper plant and cockroach milk based diet.
They can pry my bacon from my greasy, bloated, dead fingers.