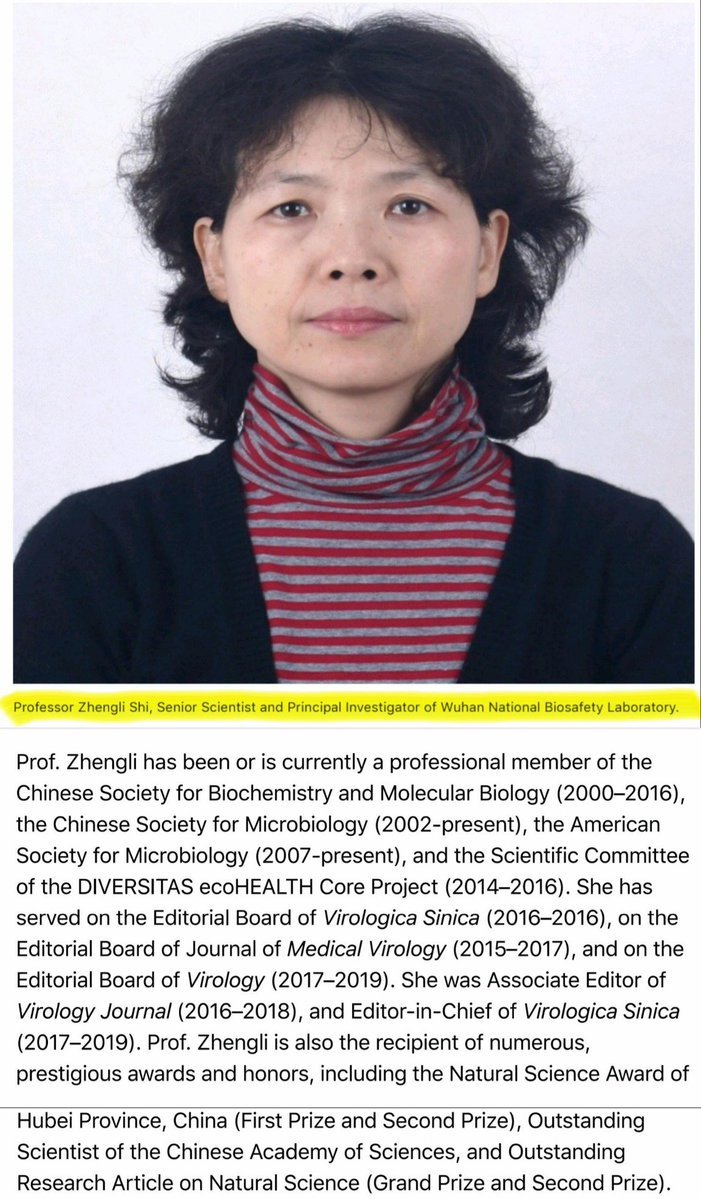 IMG source - /pol/ Never Trustworthy, Always Controversial
As you can read in the above photograph, Shi Zhengli is one of the most accomplished virologists in the world, and her expertise is highly relevant to the pandemic sweeping the world today.
One of the many papers she has produced is about research she undertook to add ACE2 receptor functionality, how SARS2 gets in our cells, to SARS like Coronaviruses, and SARS Coronaviruses.
Interestingly, she was so bold as to combine SARS like Coronaviruses with HIV fragments, to see how that'd work out.
"Interestingly, the pseudovirus packaged with a CS protein, HIV/CS14-608, displayed a level of luciferase activity similar to that of HIV/BJ01-S"
Apparently, it worked out 'interestingly'.
I recall seeing a paper on Biorxiv that noted some features of SARS2 seemed to be inserts from HIV. The authors stirred up so much controversy they withdrew the paper to revise it.
Also interesting, the lab she works in is front and center regarding theories of SARS2 being lab engineered, and not a naturally occurring virus. It seems interest in her work is compelling.
"...rumors have kept spreading widely online, to the extent that Shi Zhengli, a lead researcher on bat-related viruses in the lab, posted on her WeChat account on Feb. 2 that the virus was "a punishment from the nature for humans' uncivilized life habits," and said she "guaranteed with her life" it was totally unrelated to the lab. But just as Shi's assurance seemed to have calmed some down, a notice from the Chinese Ministry of Science and Technology last Saturday (Feb. 15) started a fresh wave of suspicion towards the lab."
"The ministry said in the notice that China should enhance its management of viruses and bioagents at all labs and research institutes, without any explanation as to why this is being proposed right now, leaving some to speculate whether this could be a subtle official acknowledgement of a role played by the lab."
People are dying to know what she did.
At least we know this much. We may never know much more interesting things about the consequences of her work. She is likely to retain an air of mystery about her.
Lemme know if you find out more interesting information about her, her work, or it's consequences.