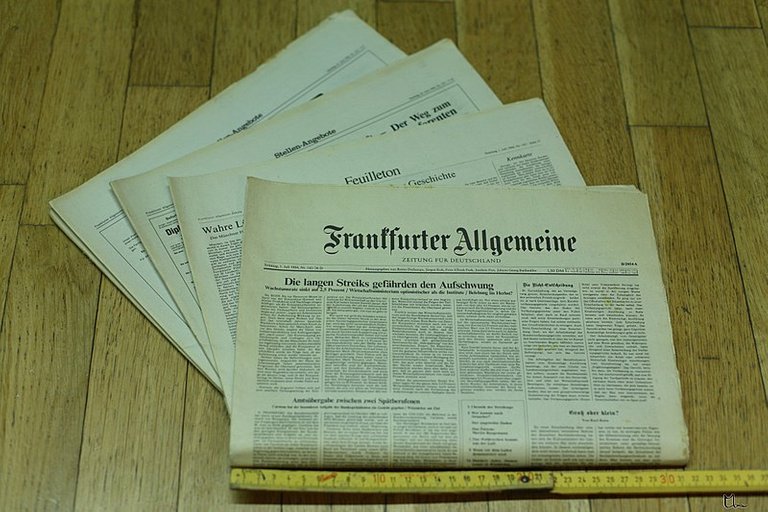 FAZ Group takes over content marketing and digital agency 3st
Interesting news from a traditional national newspaper - or to be correct - the holding behind!
The FAZ Group is positioning itself more strongly in the areas of content marketing and digital communication. According to its own statements, the Frankfurt-based media company has acquired a majority stake in the Mainz-based content marketing and digital agency 3st via its subsidiary FAZIT Communication. The takeover of the agency, which has a staff of over 80 employees and works for clients such as ARD, Merck, Symrise and Volkswagen, also means the end for the in-house agency Rosa & Leo. According to information from HORIZONT, the digital agency founded in autumn 2018 will be merged into the 3st brand.
The aim of the takeover is to significantly expand both the range of services and the customer portfolio in the growing market for content marketing. The takeover will bring about some changes - for 3st as well as for the FAZ Group. The managing partners of 3st, Thilo Breider, Florian Heine and Marcel Teine, will remain on board. The 3st brand and the Mainz location will not be shaken either. However, the digital subsidiary 3st digital will now be integrated into 3st as part of the acquisition. The reason given for this is that digital communication has long been the focus of the agency anyway - and that a separation no longer makes sense. The 3st management hopes that the new majority shareholder will provide significant impetus.
FAZ realigns agency subsidiary
A good eight months after its foundation, the FAZ has prescribed a new course for its digital agency Rosa & Leo. The service provider, which had started out as a specialist for the meta-topic of digitization, is apparently to expand its portfolio of services considerably in the future. This is accompanied by a restructuring of the management.
The FAZ, for its part, is taking the takeover as an opportunity to bury its own ambitions in setting up a digital agency. According to information from HORIZONT, Rosa & Leo will no longer be continued as an independent service provider. Instead, the digital agency, which was founded at the end of 2018 and where the founding director Susanne Busshart left the company in 2019, and which was reorganized at the time, will be merged into the 3st brand.
---
Posted via Steemleo | A Decentralized Community for Investors