Wow... this site looks really legit.
And my parents were the first to get distracted and thought this was a legit site.
This person actually used the local Malaysian political leaders to specially cater to Malaysian readers that looks like a legit "Mirror" Magazine site, twisted the leaders' remarks on the recent Blockchain Conference and made it really convincing to unsuspected citizens, especially senior citizens, just to lure in the bait
Brilliance, Misused
Very much indeed.
When I saw the site I thought when did Dr. Mahathir approved such a site for it, and the more I read, the more cold sweat I feel.
Because it sounds so much like an MLM site
Then out of curiosity, I clicked on the site...
Then you suddenly see this weird usually scammy site that caters to specific region...

![3no6gl.png](
And then you suddenly noticed that the link and the site design do not match.
These buttons do not work either...
And every single person's profile link goes to the exact same Web address, to that "welcoming" BITCOIN EVOLUTION page.
By now you should be able to smell the 💩 of an impostor
---
Unfortunately
Sites like these are everywhere. They are made by desparate part-time copyrighters who only followed the instructions and changed the grammer here and there.
All taught by some digital marketing team who usually tell you how rich they are.
---
Checking the legitimacy of the website name
When you spot the URL site there is a nother way to see if this site is legit.
Who.is is another perfect site to see if you are dealing with a legit site or a scam site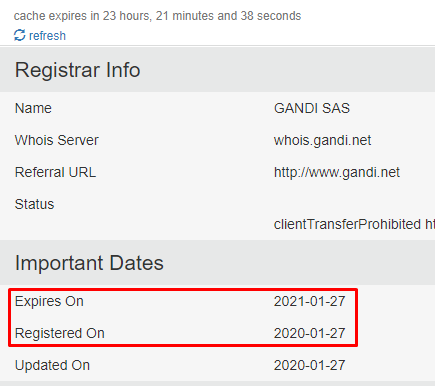 You will notice that this so call "reputable" news magazine that has been here for years was only born less than a month ago.
Scammers usually do not have the time nor the money to purchase a well reputable long survived domain name just to create a scam.
Don't believe me?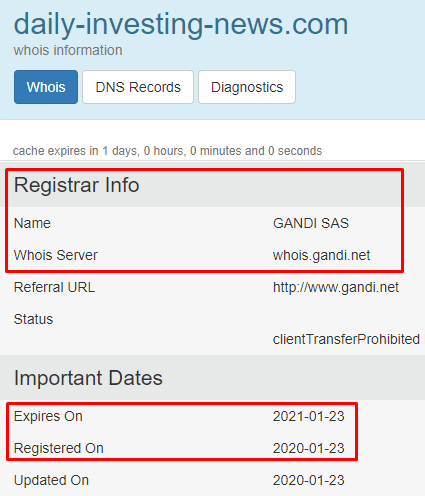 This is the "Investing sign up page" with very suspicious information:
- Same service provider
- 4 DAYS APART
- Same 1 YEAR EXPIRY DATE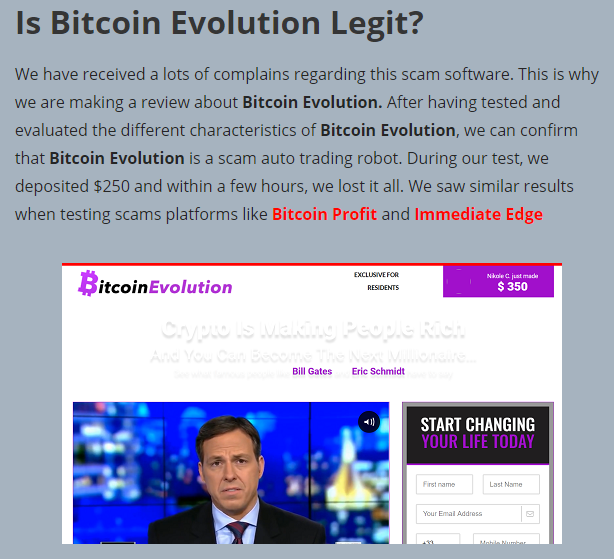 If you are still not convinced, scamwatcher.org could very likely place the final nail on the coffin to your confirmation of its legitimacy.
---
So I had to disclose the bad news to my parents.

They took
the bitter medicine
with a cheerful heart, and decided to delete this entire link.
Thank God for that!
---
What I replied to my parents:


Because...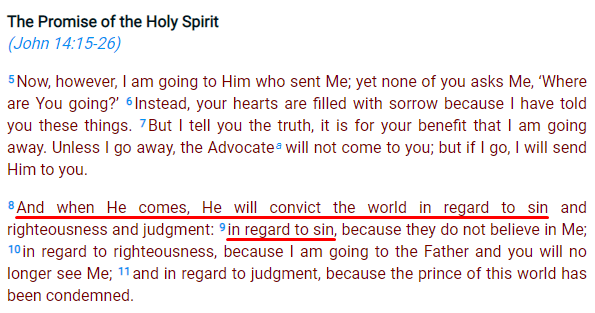 Sorry for being a little "preachy" here
(Those who knew me for 2 years here in Steemit would have gotten used to it lol)
Yeah, these people will get what they signed up for - to squander the (desperate) innocent ( / greedy) people...
They better wake up from what they are doing though.
That's all I can say.
Anyways!
I hope this new discovery of a scam site will serve useful to all of you; and remember, if you have seniors / juniors at home who are gullible, teach them how to detect fraud!
Just as @buzz.lightyear shared:


He regularly has talks on crypto and bitcoin and ways to detect scams (while he's at it) and if not mistaken, he will be flying to the States soon for a conference.
Buzz (pun intended) him if you want to know more!
---
Until then

Thank You for Your Time


1% of this post goes to null in the support of keeping STEEM alive