How's everyone? 😫Tired of this topic?
Yes, I am! Sometimes I can't even start a conversation without 10 minutes after having either a joke about coronas or toilet paper. I am a bit tired of it, to be honest.
But it's getting everyone's 😲attention!
Of course, right?... look at this mess! Who doesn't want to talk about it (especially if it provides some free PR or marketing)? Seriously, it's fricking crazy how quickly it's spreading.
Data visualization tools like the one below are important assets to broadcast accurate awareness. And in fact, on my work, these tools are a must-have for researchers.
On my previous C☣️VID-19 post, I made a comment about how it would spread and it was not that hard to guess (check it now):
As you might already know, Europe is getting hammered... it is obvious that this is going to spread worldwide. US is probably going next, with the proliferation of the adjacent countries.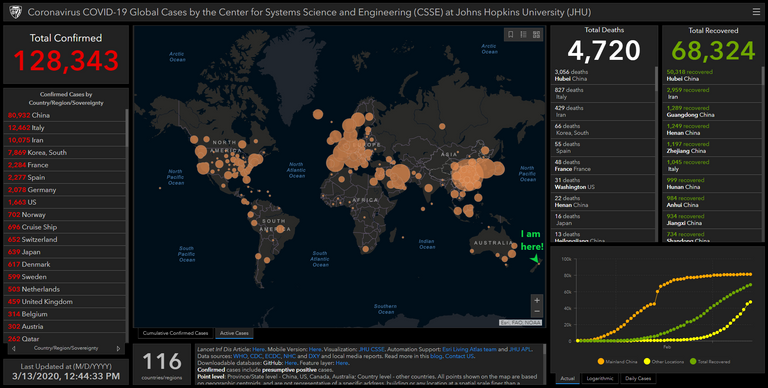 (source)
Hey! Look at where I am... At least I was lucky enough (for now) to be out of the confusion.
Not many cases in New Zealand?
Yes, for now, but I am almost as sure as I know crypto will go up again, that there will be more cases here. It's inevitable, and if you are not counting, you are just like a HOLDER buying at the peak of the season.
Right, enough of coronas and let's jump into some personal developments first.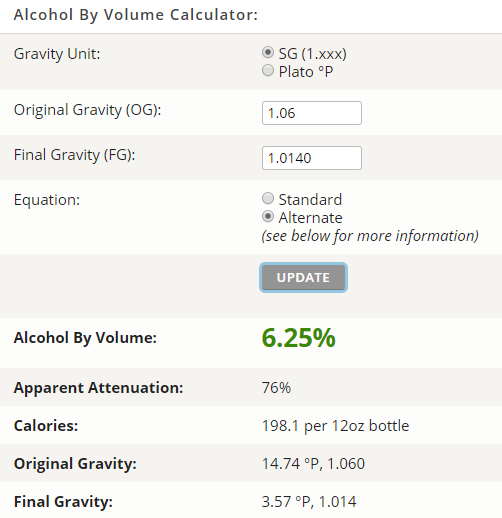 So, what am I doing?
To help with the motivation and prepare myself for the winter (at least the first week 🤣LOL), I decided to go ahead with a BEER batch.
This time, I have made sure my motivation was focused on learning more of the "scientific" parts of it, so I can better play with more different yeast types, temperatures (Wellington ranges from 5ºC to 15ºC on near winter time), alcohol concentrations, taste and many other details.
Sure thing I am also motivated on getting a good batch. But that I already know it's hard to miss (at least for me).
So what type is this one?
I am doing an equivalent of a triple IPA.
My target was 8%, but I already know that's not going to happen. Where did it go wrong? On my initial sugar estimate. I dropped 2 more litters of water to make 25L (instead of keeping with the 23L), thinking it would be "too strong", but instead I made it worse.
For the whole batch, I have used 3 cans of Black Rock India Pale Ale and Fermentis US-05 Ale Yeast of from a local Brew Store in Wellington.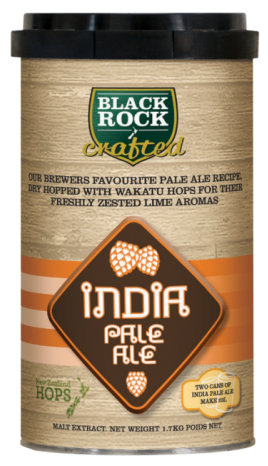 When is it done?
Well, as you can see in the above picture, the FG (Final Gravity) is already at 1.014, which is equivalent of saying (because I started with 1.06) that my Beer is already 6.25% of alcohol volume.
Since the yeast I am using does around 80% Attenuation, it's probably very close. I usually bottle up a tinny bit before full stop, because I still want a bit of those sugars to maintain the yeast active.
It has been fermenting for 3 weeks already, mostly because I did not start with the right initial temperature. Otherwise, it would take less time. But still, good enough. I might wait 2 or 3 more days, check the Specific Gravity again, and when it goes below 1.012, I am bottling it up.
How much is this one going to be?
My estimate is around 7% ABV. I am estimating that it will come off the fermenter at around 6.5% and then with the priming sugar (that performs the carbonization), it will add another 0.5%.
So, 1% off, but might still be a great beer. Or shall I rephrase it (because I already smelled it many times)... it WILL be a great Beer.
Right, you might be now wondering why all this conversation is linked to something really important. And my explanation to that is just, pure entertainment. If you like brewing or knowing more about beer, you will understand.
😲Extremely ⚠️Important 📢ANNOUNCEMENT‼️
In these moments of difficult blockchain experimentation times, we, as a community need to stick together and be as one. There are many who see this as just a fun fact game, but there are many more who already make this part of their lives, building tools and businesses that support the entire community. Regardless of that, we need to vote for witnesses that can get back our beloved blockchain from the insecurities of Justin Sun.
Why it matters so much?
Simple, as long we have fake accounts, like the ones in "red" on the image below, over the 21 rank, the STEEM #blockchain you so much love, is Insecure, likely Unstable, with wrong pricing estimates and with lack of governance (because Justin Sun does not know or intend to play any part of that role).
Meaning that everyone is at mercy of someone similar to a "lunatic drunk driver" inside Disneyland... risking the fate and history of STEEM to the doomed darkness of ceasing to exist.
What should you do?
Can you have a quick look at the picture bellow where @good-karma is in... 1st place! Right! That means that there are enough people voting on this amazing witness. Meaning also that people did actually took effort on issuing a vote, and they actually KNOW how to vote.
So why they don't vote for the next 19 witnesses that could simply overtake the puppet accounts from Justin Sun, restoring governance and the future for the STEEM blockchain? I don't know exactly, but you could help me reach out and find these persons, asking them to either cast their vote (preferred) or simply relay their votes through a proxy (for example, like me) which is already voting for witnesses that would make what I talked about, a reality!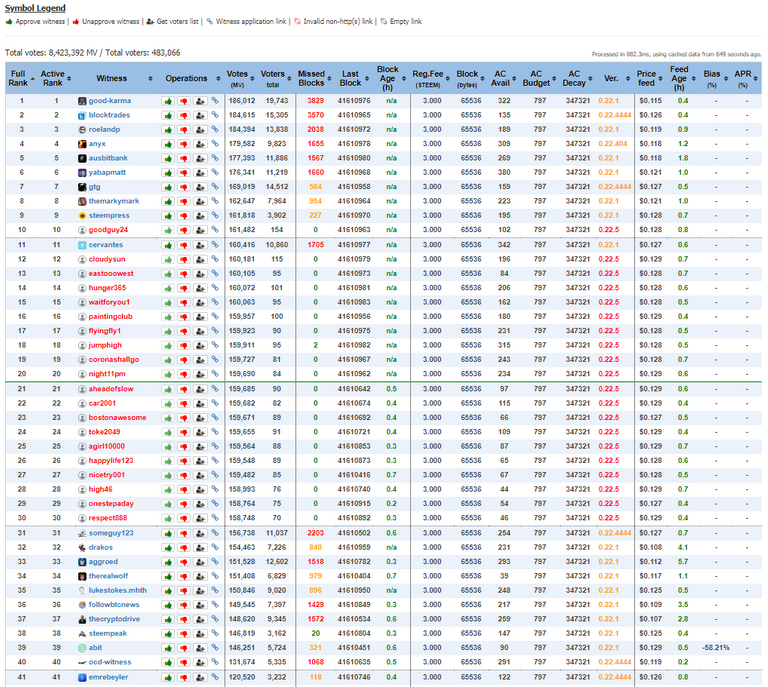 (source)
All you need to do...
Vote for the first 20 (at least) NON "red-ish" witnesses showed above, or rally your vote through me (or someone else like me that understands this voting mechanics) as a proxy voter.
IF YOU NEED HELP TO VOTE?
Please comment below and I will gladly guide you until it's done. If it serves as an incentive, you will even get an upvote for finalizing your vote process (in case you are not voting for all witnesses that matter).
BE 🛡️SAfe!
Self-isolate, if you are sick, wash your hands every time you come home and don't touch your mouth, eyes and nose very often (especially after touching other stuff).
Post rewards
| Username | Reward | Reason |
| --- | --- | --- |
| @esteemapp | 5% | I love using their app to write/save posts like this one and advocate their work. |
| @steempeak | 5% | I use their front end to distribute rewards and use the STEEM communities feature. |
| @steem.dao | 5% | I believe the community should decide the evolution of the blockchain projects. Not Justin Sun. |
| @ph-fund | 35% | I will reach a wider and engaging community willing to spread this post motivation. |
In addition, I will promote this post via @esteemapp. Please consider trying their app if you have not yet did such.
---
Check these Cryptocurrency 💳Cards