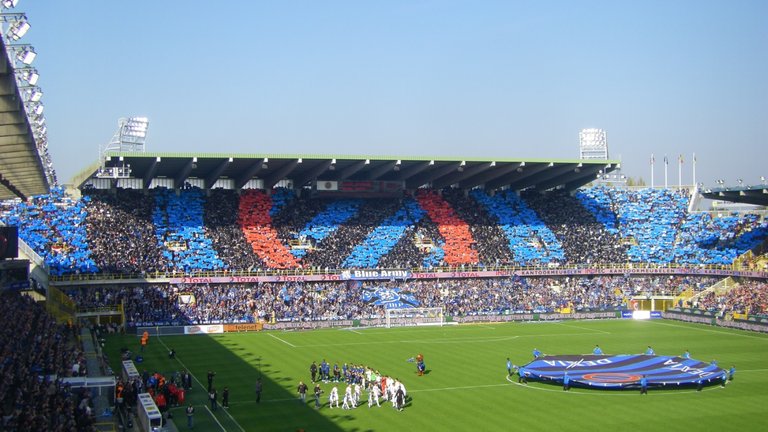 These are previews from matches involving Belgian Teams with all the latest on team news, player form, injuries along with my personal betting angles, ...

Saturday was another day where I just grinded my way up into profit with multiple smaller positions. I continue going about things this way and leave the bigger plays for what they are unless something really sticks out. Busy schedule as always on Sunday with 4 matches that I will fully be able to watch...
---
Standard vs Zulte-Waregem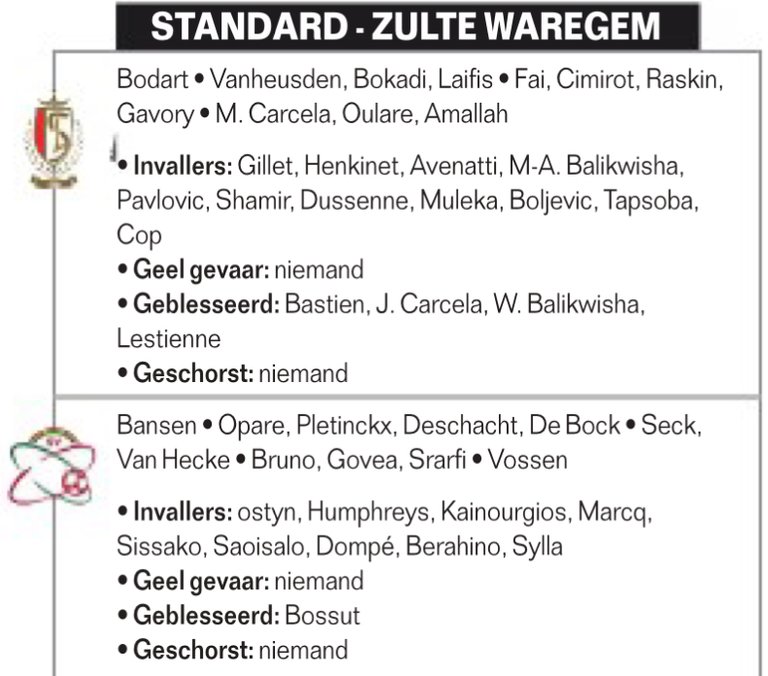 Zulte-Waregem had a complete off-day last week losing 0-6 against Club Brugge and I have them on my list of highly unreliable and unpredictable teams. They have enough quality in their squad to be a competitive team, but you just never know what it's going to give. Standard is also one of those unreliable teams. They are 3rd in the league but barely managed to beat their Asian handicap lines and they are in between more important Europa League qualifier matches. Bastien & Lestienne are out and it's never a surprise to see rotation in the team with an eye on Thursday. They have shown to be quite reliable in their defense. Taking any kind of pre-game bet or position at this moment feels like a complete gamble.
No Pre-Game Bets
---
Anderlecht vs Eupen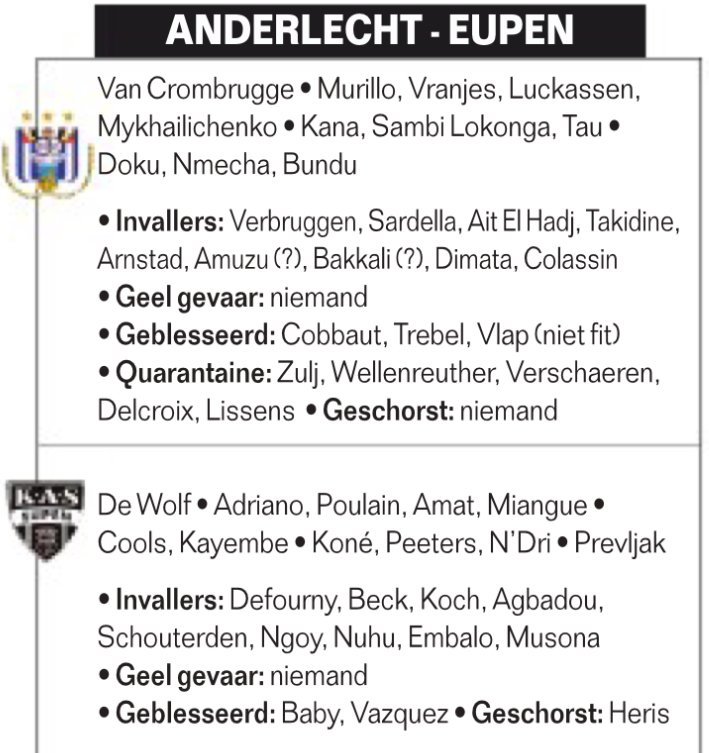 So Anderlecht so far has had an extremely easy schedule facing Waasland, Cercle Brugge, Oostende, Moeskroen, Stvv, and Kv Mechelen so far. This resulted in 3 wins and 3 draws helping them pick up some needed confidence. They scored 14 goals and got 8 goals against only once being able to keep a clean sheet. So overall it's hard to really put weight on the seemingly good performance of the team so far. Eupen is a team with a highly increased budget and many new solid players showing more maturity in recent matches. They are unbeaten in the last 4 matches. They tend to start matches well organized luring on the counter and I expect the same today. Both these teams rank very high on the 1st half Table this season taking 11 on 18. I totally understand why Anderlecht is the relatively small favorite at home (-0.75 line). The match will likely start out with Anderlecht moving forward and Eupen defending. The first goal will probably the hardest but once it gets scored it might turn into a wild match. I took small initial pre-game positions on
Over 3.5 @ 2.96
and also some on
Eupen First Half Team Total Over 0.5 @ 2.80
with a lot of firepower left for potential live bets. In the last 4 matches, Anderlecht created an average of 7.5 corners and Eupen created an average of 4.25 Corners (11.75 combined),
Over 10 Corners @ 2.30
is also a small pre-game bet I took. Should be a fun match (Hopefully).
---
Club Brugge vs Cercle Brugge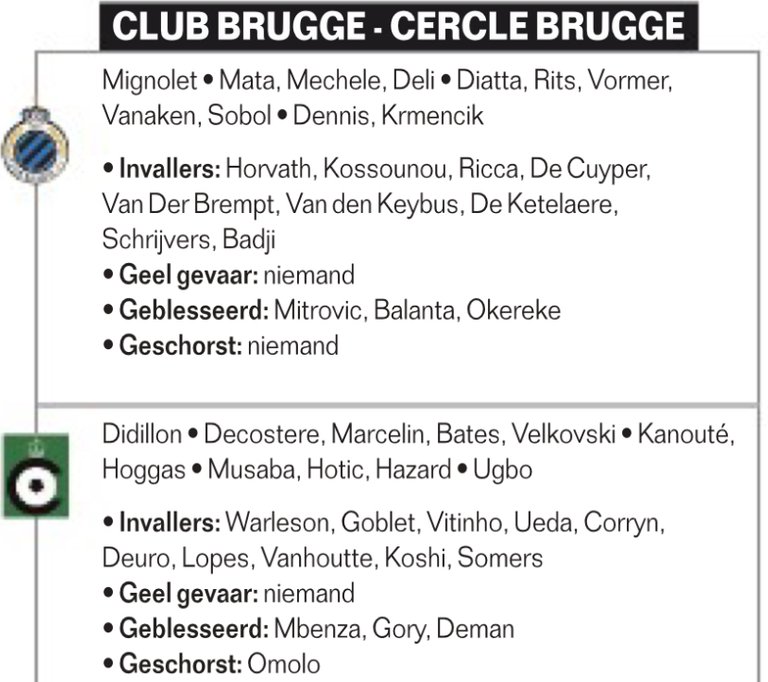 Club Brugge after a difficult start is now on a roll again and look like a team that is just head and shoulders above the opposition. Think of Liverpool last year in EPL or Bayern in Germany, that's were Club Brugge potentially is at. Their scoring problem seems to be a thing of the past with Krmencik who started to score and their key Player Vanaken also found his better form. Cercle Brugge looked poor against Kortrijk and Anderlecht but won last week 3-0 against Stvv. Yesterday showed that Stvv is just week as they lost without creating all too much against Mechelen. I see Club Brugge as potentially underrated and Cercle potentially as overrated so I had to go with a pre-game bet on
Club Brugge -1.5 @ 1.80
. Since they recently started scoring and Cercle is a team that also wants to move forward I also took some on the
Over 3.25 @ 2.00
. This should be an interesting match and I'll be looking to get more bets in live.
---
Moeskroen vs Charleroi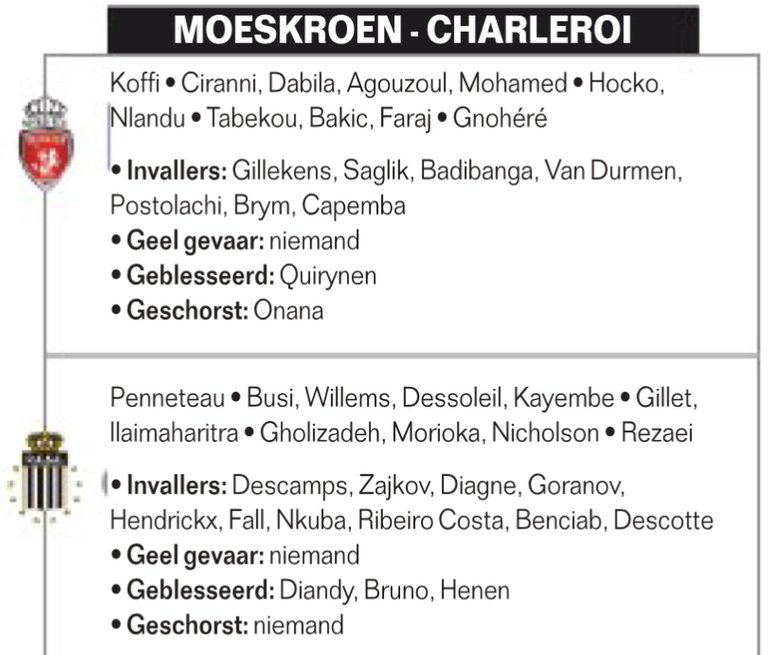 Moeskroen started the league with a rock-solid defense and are 5W-1L against the Asian under line. They are however in the last place as they only managed to score 2 goals and have not really had luck on their side. Charleroi took the maximum of the points playing really solid defense and being extremely efficient in the offense. When they have to make the play, they have shown to be quite limited in the actual danger they create when they play against a defensive team. They do have a European qualifier match on Thursday but I do expect them to just play their full A-Squad. Most likely scenario the way I look at how this will play out is a defensively oriented match. Both 0-0 or a classic 0-1 Charleroi are results I would not be surprised by. I took a combination of
Correct Score 0-0 @ 12.70 and 0-1 @ 7.27
. Purely based on the numbers, I also went with a small bet on
Moeskroen +1 corners @ 2.02
as they have not yet lost their home matchups while Charleroi combined is 19-9 away in corners against them.
---
Late info might change my view on what is written in these previews. I will cover these matches live in our SBC Discord Channel. All my bigger pre-game & Live bets can automatically be followed on Copytip
---
Season 2020-2021 BTC Bets
| Date | Bet | mBTC | Odds | Result | Betslip |
| --- | --- | --- | --- | --- | --- |
| -/08/2020 | Soon | 10 | - | - | - |
---
Bookies, Projects & Platforms I use...

Info

Info

Info

Info

Info
| Month | Bets | Won | Lost | Push | Staked | Profit BTC | ROI |
| --- | --- | --- | --- | --- | --- | --- | --- |
| Jan 2020 | 1 | 1 | 0 | 0 | 0.0100 | +0.01271 | +127% |
| Dec 2019 | 2 | 0 | 2 | 0 | 0.0200 | -0.002000 | -100% |
| Nov 2019 | 2 | 1 | 1 | 0 | 0.0200 | -0.001800 | -9.00% |
| Oct 2019 | 4 | 1 | 3 | 0 | 0.0400 | -0.020800 | -52.00% |
| Sep 2019 | 4 | 3 | 0 | 1 | 0.0400 | +0.028890 | +72.22% |
| Aug 2019 | 10 | 7 | 3 | 0 | 0.1000 | +0.033860 | +33.86% |
| July 2019 | 2 | 2 | 0 | 0 | 0.0200 | +0.018000 | +90.0% |
| Jun 2019 | 0 | 0 | 0 | 0 | 0.0000 | +0.000000 | +0.00% |
| May 2019 | 7 | 0 | 5 | 2 | 0.0700 | -0.050000 | -71.43% |
| Apr 2019 | 5 | 3 | 2 | 0 | 0.0500 | +0.024170 | +48.34% |
| Mar 2019 | 7 | 3 | 3 | 1 | 0.0700 | +0.004120 | +5.89% |
| Feb 2019 | 6 | 4 | 2 | 0 | 0.060 | +0.023210 | +23.21% |
| Jan 2019 | 10 | 0 | 9 | 1 | 0.100 | -0.079640 | -79.64% |
| Dec 2018 | 15 | 4 | 10 | 1 | 0.150 | -0.058880 | -39.25% |
| Nov 2018 | 17 | 7 | 10 | 0 | 0.170 | -0.032170 | -18.92% |
| Oct 2018 | 15 | 6 | 9 | 0 | 0.150 | -0.028290 | -18.86% |
| Sep 2018 | 14 | 13 | 0 | 1 | 0.140 | +0.141820 | +101,3% |
| Aug 2018 | 8 | 5 | 1 | 2 | 0.080 | +0.045470 | +56.84% |
| Jul 2018 | 17 | 8 | 9 | 0 | 0.135 | +0.033590 | +24.88% |
| Jun 2018 | 15 | 7 | 7 | 1 | 0.150 | +0.018200 | +12.13% |
| May 2018 | 2 | 2 | 0 | 0 | 0.020 | +0.023440 | +117% |
| Feb 2018 | 12 | 3 | 8 | 1 | 0.091 | -0.036293 | -39,88% |
| Jan 2018 | 21 | 10 | 10 | 1 | 0.147 | +0.005800 | +3.95% |
| Dec 2017 | 19 | 9 | 8 | 2 | 0.148 | +0.010422 | +7.04% |
| Nov 2017 | 21 | 11 | 10 | 0 | 0.210 | -0.008030 | -3.82% |
| Oct 2017 | 21 | 10 | 10 | 1 | 0.210 | +0.003080 | +1.46% |
| Sep 2017 | 9 | 4 | 4 | 1 | 0.090 | +0.001440 | +1.60% |
| Total | 266 | 124 | 126 | 16 | 2.491 | +0.092319 | +3.71% |