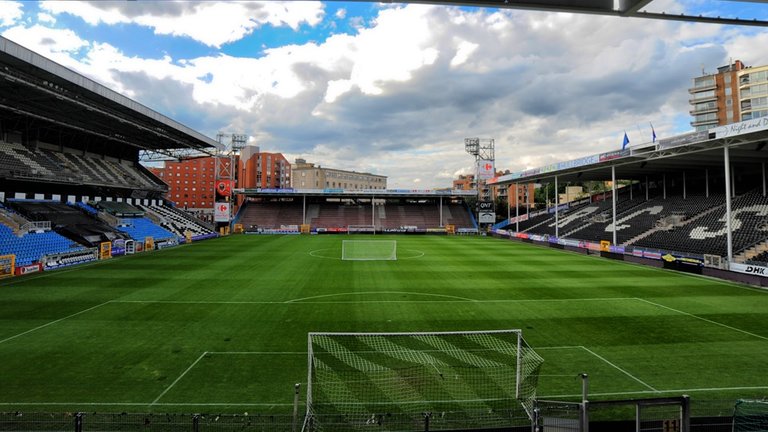 These are previews from matches involving Belgian Teams with all the latest on team news, player form, injuries along with my personal betting angles, ...

Week 6 Starts tonight and I have quite a lot of interest from a betting point of view on this match...
---
Charleroi vs Beerschot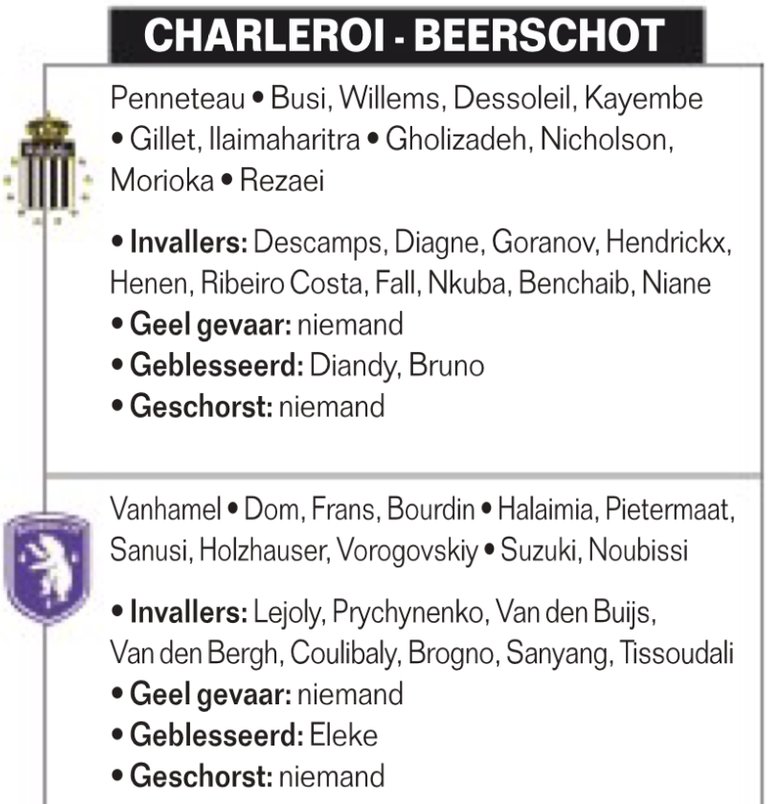 Charleroi once again last weekend took a typical Charleroi win away against Zulte-Waregem. At one point Zulte-Waregem just opted to sit back allowing Charleroi to come which showed that they aren't really able to create all too many chances. The moment Zulte-Waregem started going forward believing they could win it, they got hit on one of the deadly counters. The 2nd goal came very late as Zulte-Waregem left way to much space in an attempt to score the 1-1. I was on a 1st half under position in that match which ended up as a clear winner. (See
Preview
). Beerschot played a crazy match against Genk taking the deserved 5-2 win. This match by no means is a reference for tonight because Beerschot is capable of playing solid defense if they need to. In their previous away match against Club Brugge that is exactly what they did starting out the match playing very organized. I expect the same scenario tonight and Charleroi showed that they don't mind playing 0-0 matches if needed never really taking any unneeded risks. I already took my position on
1st Half Under 1 @ 2.091
and a bit extra on 1st Half U 0.75 @ 2.62 before the crazy Beerschot match was played. That seems to have influenced the odds a bit by now. I also thing Charleroi has gotten a bit overrated after their 15 on 15 while Beerschot is still somewhat underrated and certainly capable of taking something in this away match. I also took a small-medium bet on
Beerschot +0.75 @ 2.03
early this week. That one dropped quite a bit on odds by now. I also just took a little extra on Beerschot +0 @ 3.78 to make the total bet on them a bit higher.
---
Late info might change my view on what is written in these previews. I will cover these matches live in our SBC Discord Channel. All my bigger pre-game & Live bets can automatically be followed on Copytip
---
Season 2020-2021 BTC Bets
| Date | Bet | mBTC | Odds | Result | Betslip |
| --- | --- | --- | --- | --- | --- |
| -/08/2020 | Soon | 10 | - | - | - |
---
Bookies, Projects & Platforms I use...

Info

Info

Info

Info

Info
| Month | Bets | Won | Lost | Push | Staked | Profit BTC | ROI |
| --- | --- | --- | --- | --- | --- | --- | --- |
| Jan 2020 | 1 | 1 | 0 | 0 | 0.0100 | +0.01271 | +127% |
| Dec 2019 | 2 | 0 | 2 | 0 | 0.0200 | -0.002000 | -100% |
| Nov 2019 | 2 | 1 | 1 | 0 | 0.0200 | -0.001800 | -9.00% |
| Oct 2019 | 4 | 1 | 3 | 0 | 0.0400 | -0.020800 | -52.00% |
| Sep 2019 | 4 | 3 | 0 | 1 | 0.0400 | +0.028890 | +72.22% |
| Aug 2019 | 10 | 7 | 3 | 0 | 0.1000 | +0.033860 | +33.86% |
| July 2019 | 2 | 2 | 0 | 0 | 0.0200 | +0.018000 | +90.0% |
| Jun 2019 | 0 | 0 | 0 | 0 | 0.0000 | +0.000000 | +0.00% |
| May 2019 | 7 | 0 | 5 | 2 | 0.0700 | -0.050000 | -71.43% |
| Apr 2019 | 5 | 3 | 2 | 0 | 0.0500 | +0.024170 | +48.34% |
| Mar 2019 | 7 | 3 | 3 | 1 | 0.0700 | +0.004120 | +5.89% |
| Feb 2019 | 6 | 4 | 2 | 0 | 0.060 | +0.023210 | +23.21% |
| Jan 2019 | 10 | 0 | 9 | 1 | 0.100 | -0.079640 | -79.64% |
| Dec 2018 | 15 | 4 | 10 | 1 | 0.150 | -0.058880 | -39.25% |
| Nov 2018 | 17 | 7 | 10 | 0 | 0.170 | -0.032170 | -18.92% |
| Oct 2018 | 15 | 6 | 9 | 0 | 0.150 | -0.028290 | -18.86% |
| Sep 2018 | 14 | 13 | 0 | 1 | 0.140 | +0.141820 | +101,3% |
| Aug 2018 | 8 | 5 | 1 | 2 | 0.080 | +0.045470 | +56.84% |
| Jul 2018 | 17 | 8 | 9 | 0 | 0.135 | +0.033590 | +24.88% |
| Jun 2018 | 15 | 7 | 7 | 1 | 0.150 | +0.018200 | +12.13% |
| May 2018 | 2 | 2 | 0 | 0 | 0.020 | +0.023440 | +117% |
| Feb 2018 | 12 | 3 | 8 | 1 | 0.091 | -0.036293 | -39,88% |
| Jan 2018 | 21 | 10 | 10 | 1 | 0.147 | +0.005800 | +3.95% |
| Dec 2017 | 19 | 9 | 8 | 2 | 0.148 | +0.010422 | +7.04% |
| Nov 2017 | 21 | 11 | 10 | 0 | 0.210 | -0.008030 | -3.82% |
| Oct 2017 | 21 | 10 | 10 | 1 | 0.210 | +0.003080 | +1.46% |
| Sep 2017 | 9 | 4 | 4 | 1 | 0.090 | +0.001440 | +1.60% |
| Total | 266 | 124 | 126 | 16 | 2.491 | +0.092319 | +3.71% |