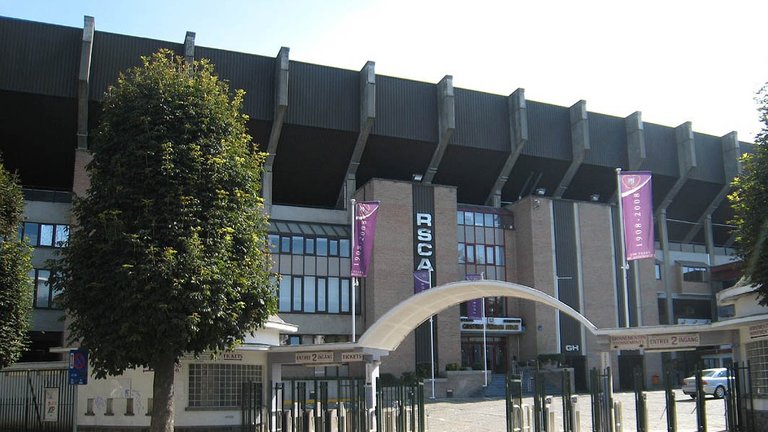 These are previews from matches involving Belgian Teams with all the latest on team news, player form, injuries along with my personal betting angles, ...

Solid results yesterday even though the betting action was limited with fairly low stakes. Exhausting Sunday ahead with 4 consecutive matches in the Belgian league. I'm both looking forward and against it. This is what I expect from the 4 matches...
---
Anderlecht vs Cercle Brugge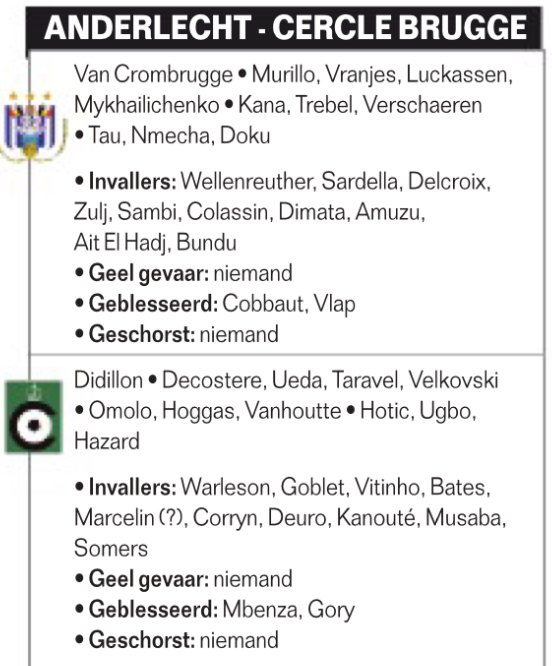 Anderlecht overall was not good enough and didn't manage to create all too many chances against Oostende. They are running short in defense and Vranjes who hasn't played in a long time will have to step in. Vlap got tested positive and won't be able to play. Cercle Brugge has not impressed so far but they have shown that they are willing to play forward. Anderlecht has a series of matches all against weak opponents, I expected them to have a hard time but take the points regardless. 2 draws against Moeskroen and Oostende were the results so far and it's hard to bet them with confidence pre-game. Both teams haven't managed to keep a clean sheet just yet and I do expect a match were both go for it. I was on the brink of taking Over 2.5 @ 1.8+ yesterday but opted to wait and now the line is gone. I'm just going to wait it out live.
No pre-Game Bets
---
Sint-Truiden vs Antwerp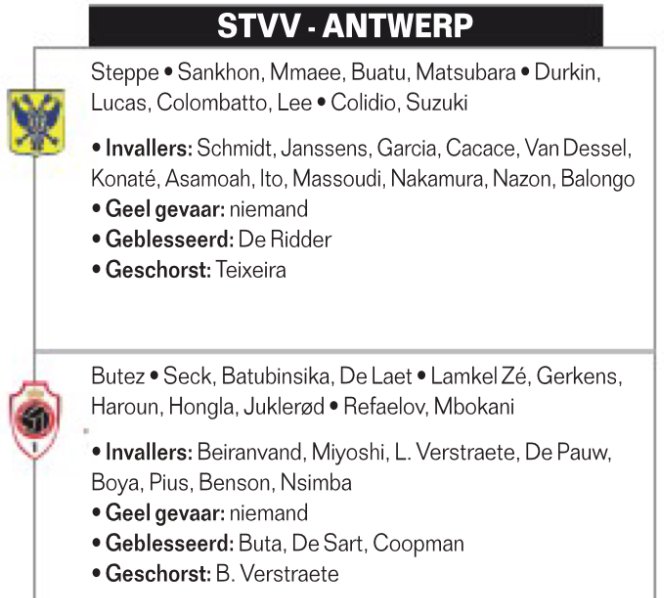 Sint-Truiden played against 10 in the match against Eupen but were unable to really create much similar to the week before where they played with froward intentions. Antwerp is a team with a lot of quality but they failed to really impress so far aside from the cup match against Club Brugge. They have a lot of strong players who and their style shouldn't fare very well on the artificial pitch of Sint-Truiden. They have shown to be still capable of playing strong on defense. I took a pre-game position on
Sint-Truiden Team Total Under 1 @ 2.06
. For as far as corners goes, Antwerp only managed to win 1 matchup there so far and isn't particularly high on corners (8.5 on average). Stvv covered the +1.5 handicap 3 out of 4 times and also hasn't been that high on corners (7.5 on average). I took a little on
Stvv +1.5 CK @ 1.80
and
Under 10 Corners @ 1.787
I'll see how it goes in-game before taking anything else.
---
Zulte-Waregem vs Charleroi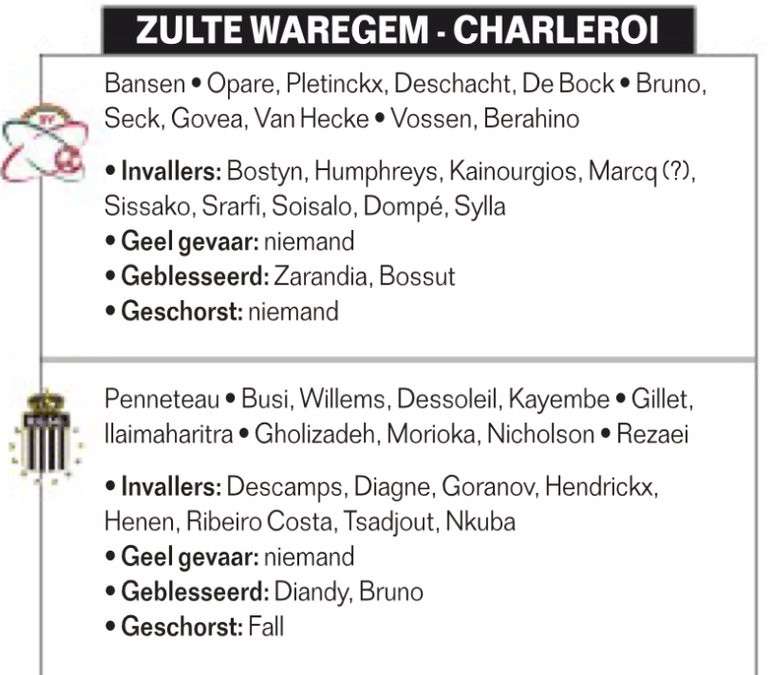 I haven't been all too impressed by Zulte-Waregem and I have them as a team to oppose against good teams while potentially backing them against weaker teams. Charleroi has shown to be a good team and they are very reliable in the way they play. Rock-solid in defense ending up with a win at the end which makes them the team everyone is most scared to play against. Zulte-Waregem coach in the past has played very defensive matches if he needed to despite having an attackig philosophy. last season this matchup saw a closed down 1st half for things to break open after the first goal and I expect a similar scenario. Teams simply aren't willing to take risks against Charleroi. I took my biggest pre-game position on
1st Half Under 1 @ 2.197
early this week and also added some on
1st Half Under 0.75 @ 2.71
mostly with an eye to reduce my exposure in case there is no early goal (U 2.75 @ 2.00 also is an option). Charleroi -0.25 @ 1.80 was also an option but it looks like that's gone by now aswel. Both teams have been quite high on corners 10.75 & 10.37 so I might keep an eye on that.
---
Kortrijk vs Moeskroen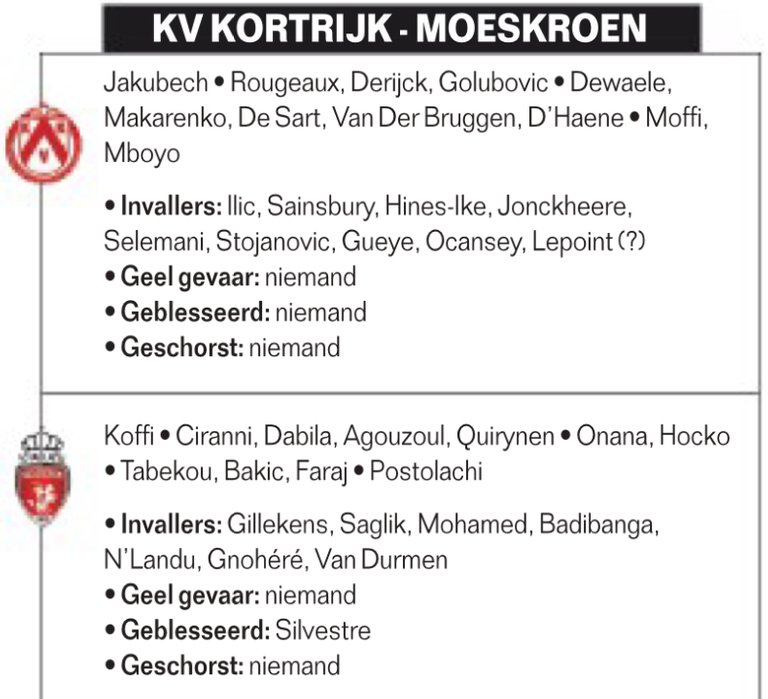 Kortrijk took the deserved win away against Cercle and have been performing better on the road compared to home. Moeskroen started the season showing that they can put up an excellent defense while being too sloppy to really create much which left them with only 2 goals scored in 4 matches. Kortrijk is the favorite hear, but given their bad home streak and the fact that Moeskroen is able to play strong defense, I'm not really jumping to take the home win @ 1.934 odds.
No Pre-Game Bets
---
Late info might change my view on what is written in these previews. I will cover these matches live in our SBC Discord Channel. All my bigger pre-game & Live bets can automatically be followed on Copytip
---
Season 2020-2021 BTC Bets
| Date | Bet | mBTC | Odds | Result | Betslip |
| --- | --- | --- | --- | --- | --- |
| -/08/2020 | Soon | 10 | - | - | - |
---
Bookies, Projects & Platforms I use...

Info

Info

Info

Info

Info
| Month | Bets | Won | Lost | Push | Staked | Profit BTC | ROI |
| --- | --- | --- | --- | --- | --- | --- | --- |
| Jan 2020 | 1 | 1 | 0 | 0 | 0.0100 | +0.01271 | +127% |
| Dec 2019 | 2 | 0 | 2 | 0 | 0.0200 | -0.002000 | -100% |
| Nov 2019 | 2 | 1 | 1 | 0 | 0.0200 | -0.001800 | -9.00% |
| Oct 2019 | 4 | 1 | 3 | 0 | 0.0400 | -0.020800 | -52.00% |
| Sep 2019 | 4 | 3 | 0 | 1 | 0.0400 | +0.028890 | +72.22% |
| Aug 2019 | 10 | 7 | 3 | 0 | 0.1000 | +0.033860 | +33.86% |
| July 2019 | 2 | 2 | 0 | 0 | 0.0200 | +0.018000 | +90.0% |
| Jun 2019 | 0 | 0 | 0 | 0 | 0.0000 | +0.000000 | +0.00% |
| May 2019 | 7 | 0 | 5 | 2 | 0.0700 | -0.050000 | -71.43% |
| Apr 2019 | 5 | 3 | 2 | 0 | 0.0500 | +0.024170 | +48.34% |
| Mar 2019 | 7 | 3 | 3 | 1 | 0.0700 | +0.004120 | +5.89% |
| Feb 2019 | 6 | 4 | 2 | 0 | 0.060 | +0.023210 | +23.21% |
| Jan 2019 | 10 | 0 | 9 | 1 | 0.100 | -0.079640 | -79.64% |
| Dec 2018 | 15 | 4 | 10 | 1 | 0.150 | -0.058880 | -39.25% |
| Nov 2018 | 17 | 7 | 10 | 0 | 0.170 | -0.032170 | -18.92% |
| Oct 2018 | 15 | 6 | 9 | 0 | 0.150 | -0.028290 | -18.86% |
| Sep 2018 | 14 | 13 | 0 | 1 | 0.140 | +0.141820 | +101,3% |
| Aug 2018 | 8 | 5 | 1 | 2 | 0.080 | +0.045470 | +56.84% |
| Jul 2018 | 17 | 8 | 9 | 0 | 0.135 | +0.033590 | +24.88% |
| Jun 2018 | 15 | 7 | 7 | 1 | 0.150 | +0.018200 | +12.13% |
| May 2018 | 2 | 2 | 0 | 0 | 0.020 | +0.023440 | +117% |
| Feb 2018 | 12 | 3 | 8 | 1 | 0.091 | -0.036293 | -39,88% |
| Jan 2018 | 21 | 10 | 10 | 1 | 0.147 | +0.005800 | +3.95% |
| Dec 2017 | 19 | 9 | 8 | 2 | 0.148 | +0.010422 | +7.04% |
| Nov 2017 | 21 | 11 | 10 | 0 | 0.210 | -0.008030 | -3.82% |
| Oct 2017 | 21 | 10 | 10 | 1 | 0.210 | +0.003080 | +1.46% |
| Sep 2017 | 9 | 4 | 4 | 1 | 0.090 | +0.001440 | +1.60% |
| Total | 266 | 124 | 126 | 16 | 2.491 | +0.092319 | +3.71% |