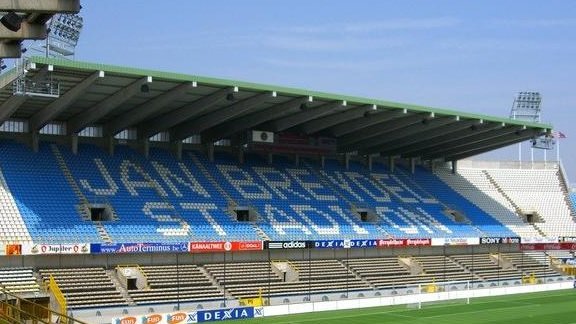 These are previews from matches involving Belgian Teams with all the latest on team news, player form, injuries along with my personal betting angles, ...

Not a lot of betting action yesterday in a match where Eupen took the deserved win against a disappointing AA Gent. 3 matches on today to have a closer look at...
---
Mechelen vs Oostende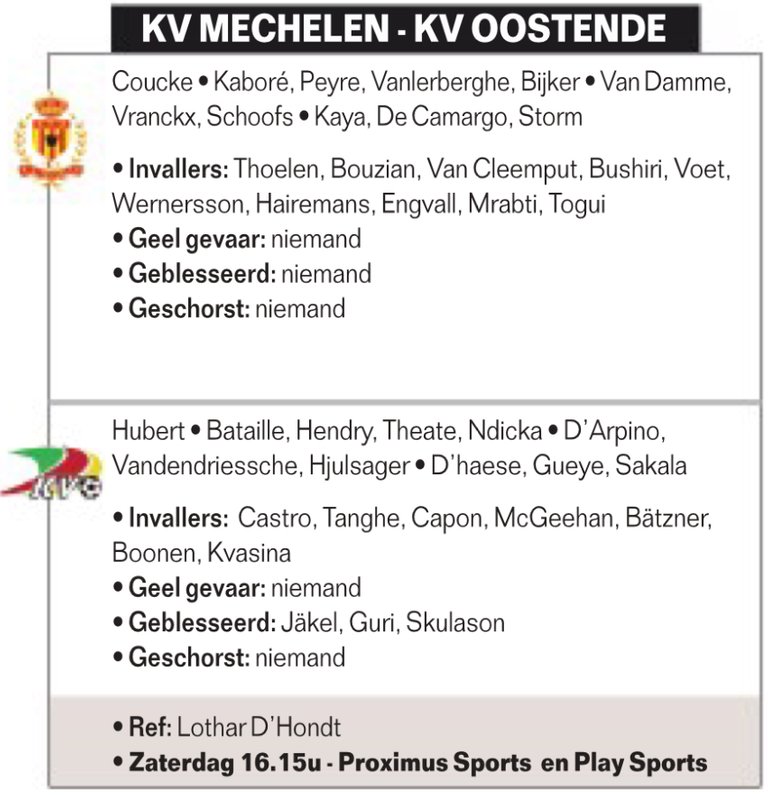 KV Mechelen was simply not good enough against AA Gent in week 4 but have played decent at home. Against Anderlecht, they dominated the 1st half and against Cercle they were able to create a lot of chances taking a 2-3 loss as Cercle had near 100% finishing. Oostende has shown that they are an ok team despite only taking 2 points being tied in the last place. They are playing putting a lot of pressure on the opponent and have shown to be near the end of their powers at the end of the match. They usually put up a solid performance in the first half similar to Mechelen at home. Oostende has somewhat of a scoring problem which is the main thing that keeps me from taking a shot on the over or 1H over. I do see Oostende as potentially underrated and took small positions on
Oostende 1st Half +0.25 @ 1.869
&
Oostende +0.75 @ 1.821
. Mechelen has not won a corners matchup yet while Oostende only lost once by 1 CK and created an average of 7.25 each match. I took the little that was available on
Oostende +1.5 CK @ 1.934
. 6 out of 8 matches from these teams have also gone over 9.5 corners with an average of 10.75.
---
OH Leuven vs Standard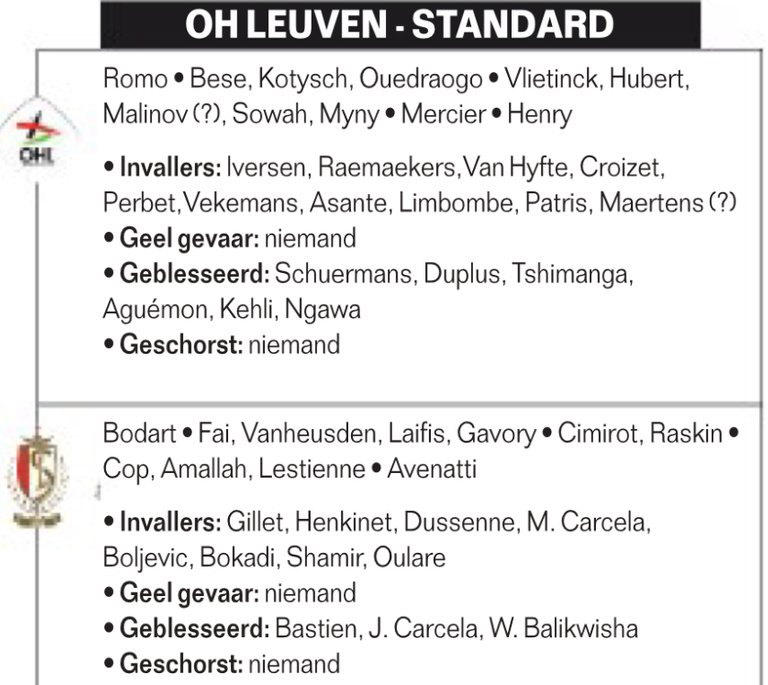 Standard won with a 0-3 score against Beerschot while OHL lost 1-4 to Beerschot in the 2nd division final last month. Leuven had a lot of injured players but managed to play organized and take 5 points from 4 matches. Striker Henry is back for OHL but there are still some long-term injured players. I can't say I have been impressed yet by Standard despite the fact that they took 10 on 12 . Bastien who has been important is still out and Amallah is back in the team. I still see them as an unreliable team who especially in away matches will drop points. when they were in a 1-2 lead against Waasland they also did not continue to push. I took a small-medium pre-game bet on
Oud-Heverlee Leuven +1 @ 1.81
---
Club Brugge vs Waasland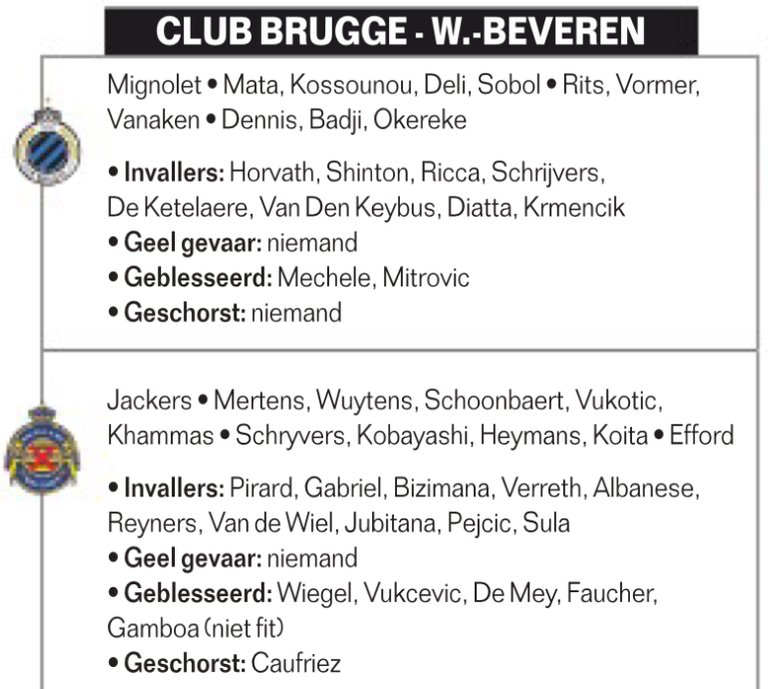 So Club Brugge finally showed signs of their good form of last season during the first half against Racing Genk with total domination. Waasland on the other hand after taking a surprise win in the first week lost 3 matches in a row with a 3-9 goal saldo scoring once each match but also always getting multiple goals against. This is a match where quality difference should be just too big. I can't take a -2.5 line knowing Brugge only really showed 1 good half so far, the fact that it's the first match back after the international break and only a limited number of fans are allowed in the stadium. Waasland is a team I simply don't trust so I'm skipping this one for any kind of pre-game action and will just wait it out live mostly with an eye to bet Club Brugge 1H.
No Pre-Game Bets
---
Late info might change my view on what is written in these previews. I will cover these matches live in our SBC Discord Channel. All my bigger pre-game & Live bets can automatically be followed on Copytip
---
Season 2020-2021 BTC Bets
| Date | Bet | mBTC | Odds | Result | Betslip |
| --- | --- | --- | --- | --- | --- |
| -/08/2020 | Soon | 10 | - | - | - |
---
Bookies, Projects & Platforms I use...

Info

Info

Info

Info

Info
| Month | Bets | Won | Lost | Push | Staked | Profit BTC | ROI |
| --- | --- | --- | --- | --- | --- | --- | --- |
| Jan 2020 | 1 | 1 | 0 | 0 | 0.0100 | +0.01271 | +127% |
| Dec 2019 | 2 | 0 | 2 | 0 | 0.0200 | -0.002000 | -100% |
| Nov 2019 | 2 | 1 | 1 | 0 | 0.0200 | -0.001800 | -9.00% |
| Oct 2019 | 4 | 1 | 3 | 0 | 0.0400 | -0.020800 | -52.00% |
| Sep 2019 | 4 | 3 | 0 | 1 | 0.0400 | +0.028890 | +72.22% |
| Aug 2019 | 10 | 7 | 3 | 0 | 0.1000 | +0.033860 | +33.86% |
| July 2019 | 2 | 2 | 0 | 0 | 0.0200 | +0.018000 | +90.0% |
| Jun 2019 | 0 | 0 | 0 | 0 | 0.0000 | +0.000000 | +0.00% |
| May 2019 | 7 | 0 | 5 | 2 | 0.0700 | -0.050000 | -71.43% |
| Apr 2019 | 5 | 3 | 2 | 0 | 0.0500 | +0.024170 | +48.34% |
| Mar 2019 | 7 | 3 | 3 | 1 | 0.0700 | +0.004120 | +5.89% |
| Feb 2019 | 6 | 4 | 2 | 0 | 0.060 | +0.023210 | +23.21% |
| Jan 2019 | 10 | 0 | 9 | 1 | 0.100 | -0.079640 | -79.64% |
| Dec 2018 | 15 | 4 | 10 | 1 | 0.150 | -0.058880 | -39.25% |
| Nov 2018 | 17 | 7 | 10 | 0 | 0.170 | -0.032170 | -18.92% |
| Oct 2018 | 15 | 6 | 9 | 0 | 0.150 | -0.028290 | -18.86% |
| Sep 2018 | 14 | 13 | 0 | 1 | 0.140 | +0.141820 | +101,3% |
| Aug 2018 | 8 | 5 | 1 | 2 | 0.080 | +0.045470 | +56.84% |
| Jul 2018 | 17 | 8 | 9 | 0 | 0.135 | +0.033590 | +24.88% |
| Jun 2018 | 15 | 7 | 7 | 1 | 0.150 | +0.018200 | +12.13% |
| May 2018 | 2 | 2 | 0 | 0 | 0.020 | +0.023440 | +117% |
| Feb 2018 | 12 | 3 | 8 | 1 | 0.091 | -0.036293 | -39,88% |
| Jan 2018 | 21 | 10 | 10 | 1 | 0.147 | +0.005800 | +3.95% |
| Dec 2017 | 19 | 9 | 8 | 2 | 0.148 | +0.010422 | +7.04% |
| Nov 2017 | 21 | 11 | 10 | 0 | 0.210 | -0.008030 | -3.82% |
| Oct 2017 | 21 | 10 | 10 | 1 | 0.210 | +0.003080 | +1.46% |
| Sep 2017 | 9 | 4 | 4 | 1 | 0.090 | +0.001440 | +1.60% |
| Total | 266 | 124 | 126 | 16 | 2.491 | +0.092319 | +3.71% |