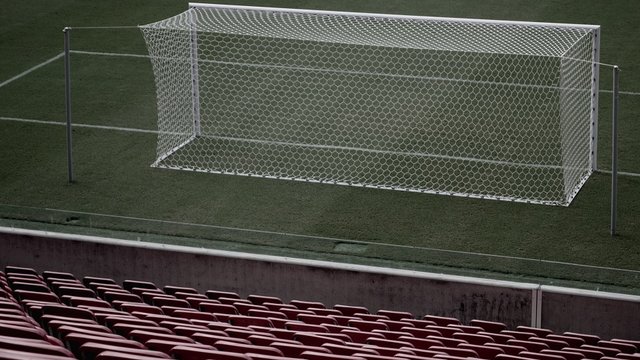 These are previews from the Belgian Jupiler League with all the latest on team news, player form, injuries along with my personal betting angles, ...

Poor start of week 26 with a big live bet on the over 1.75 with over an hour to go which ended up as a loss. The grind continues today with 4 matches on the program
---
Club Brugge vs Waasland

Waasland is one of the worst teams in the league and is in a bad streak again now also feeling Cercle Brugge coming in closer. They play the best team in the league who aren't currently at their best but remain very reliable in that they don't lose matches. Club Brugge played a mid-week match and have a more important Europa League fixture ahead of them. I would not be surprised to see heavy rotation tonight as this is very common for Clementbut this is no means confirmed. I need to see the line-up first. If Club Brugge plays their A-Squad I might back them with a 1st half bet as most likely scenario is an early push followed by economy mode. The under in corners after the home team takes the lead is also a viable option. No Pre-Game Bets
---
Oostende vs Kortrijk
Oostende is in the same boat as Waasland (6 points ahead of Cercle) and maybe even worse as they play against Cercle in the last match of the season. Kortrijk is in the safe zone with nothing left to play for and is coming off a good streak. The big question is how motivated they still are for a match like this and they do have a mid-week match in their legs. They played a rather bad 1st half where Waasland was the better team but played a better 2h where they still managed to take the win. Some offensive players were rested and will play tonight. Kortrijk is the better team but a lot will depend on the form of the day, fatigue and intentions. Oostende rarely keeps a clean sheet at home while Kortrijk scored at least twice in each of their last 3 games so I certainly will keep an eye out for that.
---
Sint-Truiden vs Cercle Brugge
Cercle Brugge has been unlucky this season and inexperience cost them big time as they aren't the worst team in the league. They did pull a miracle last-second goal taking the win last week at home against Mechelen and started that match very hot. This win should make them have plenty of fire to fully go for it and believe in it again tonight playing with nothing to lose. Stvv took a deserved 5-2 win against a poor Eupen in a very open match where teams played with nothing to lose. The moment Cercle took the 3 points last week I got in on Cercle Brugge Team Total Over 1 @ 1.746. limits were not all too high but I still managed to get 0.8 units on it. I shared this position at the time in the SBC Discord and by now price dropped to 1.436 so all value is gone. Cercle has not lost a corners matchup in their last 5 matches and will have to go forward. I did take some on Cercle Brugger Corners +0.5 @ 1.819 . I would not be surprised to see goals and ill be keeping my eye out for that live. Certainly an interesting match ahead.
---
Mechelen vs Anderlecht

Despite a 4 game losing streak, Mechelen is still in the running for playoff 1 and is actually ahead of Anderlecht who have been moving up toward a playoff 1 Spot. Anderlecht played surprisingly well last week despite all the injuries and Kompany will be returning tonight. Mechelen did play a mid-week match against Charleroi which were they played with very low risk and lost 2-1. It's rather hard to predict how the match tonight will play out as there are just so many random factors with teams that are unreliable in their performance most of the time. It's also a question if both will approach this match as an absolute must-win or if a draw would not be the end of the world. I have no intention whatsoever to gamble on this match pre-game. No pre-Game Bets
---
Late info might change my view on what is written in these previews. I will cover these matches live in our SBC Discord Channel.
---
February 2020 BTC Bets
| Date | Bet | mBTC | Odds | Result | Betslip |
| --- | --- | --- | --- | --- | --- |
| -/02/2020 | Soon | 10 | - | - | - |
---
Bookies, Projects & Platforms I use...

Info

Info

Info

Info

Info

Info

Info
---
Results History
---
IMPORTANT !
Past results don't guarantee Future Results. There are very few people that are equipped financially and psychologically to handle the ups and downs of gambling on a daily basis. If you're not a professional, every instinct you have will attempt and probably will sabotage your success. Human nature runs completely contrary to being successful at gambling. These bets are posted as a way to help myself in order to stay disciplined, always hold yourself accountable if you end up following. Proper Bankroll Management can highly decrease the risk of heavy losses!
---
---