I've been wanting to start this project. I think even before
#beersaturday
, I notice the
#beer
trend although I don't drink. I wanted to do some statistics post on
#beer
tagged posts. Now I'm in Bangkok just seeing
@detlev
talk about
#beersaturday
amongst other things.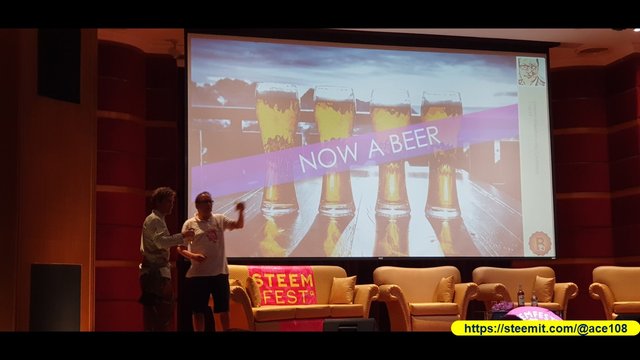 I thought I should start this experiment.
After all, I got the
@brewery
and have not done much with it since December 2017. Let's see how things goes with this experiment. I know it's not early
#beautifulsunday
in Bangkok and there are many people with a certain amount or alcohol in their brain. :-)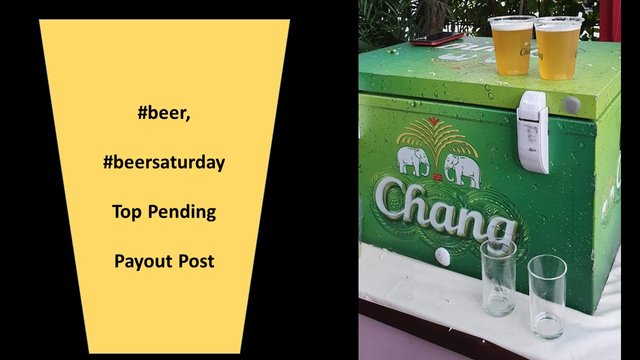 Unfortunately, I got played out and didn't go to the
#beersaturday
. I was at the Esplanade Mall waiting for a grab car and 2 cars cancelled on me costing me more than half an hour and I decided to take the train back to hotel.
🎶Meanwhile, some music for you to enjoy as you read. This piece is part of Vivaldi's The Four Seasons, particular the first of the 4 violin concertos, called Spring.

🎶让大家继续读的时候,欣赏一点音乐。这件作品是维瓦尔第的"四季"的一部分 - 4小提琴协奏曲中的第一首,名为"春天"。

Source | 来源: https://musopen.org/

https://soundcloud.com/alan-chang-563971986/four-concerti-grossi-4-vivaldi-op8-i-la-primavera-allegro-largo-allegro
Source:
https://musopen.org/music/2213/antonio-vivaldi/the-four-seasons/
Rules | 规则
Here are the Rules of the Steemit Monthly Author Challenge I shamelessly lifted from
@future24
, made some edit and translated to Chinese too.
以下是每月Steemit作者挑战赛规则从@future24先看到,再改编一些,并翻译成了中文。
If you like to use this above image with the rules in your post, get it from this link:
如果你在你的帖里使用上面附有规则的图片,你可到这链接下载:
🔗:
https://supload.com/Bkxl9riVzf
For English only version of the rules, get it from this link:
🔗:
https://supload.com/rJ-NpxqkQG
单中文版规则,你可到这链接下载:
🔗: https://supload.com/rJzV6l5JXf
That's it, join the fun and enjoy the ride.
就这样。有兴趣就来参加阿。


Please see my other posts:
@ace108
请看我其他帖: @ace108
---

I See👀. I Shoot📷. I Steemit♨️.