The Newdex Exchange which happens to be the first Decentralized Exchange is expanding it's effectiveness to Africa thereby giving rise to the building of a NewdexAfrica Community. The Community is being led by @citimillz with group members @mcsamm and @empato365 and there are working to make sure it is beneficial to the African society.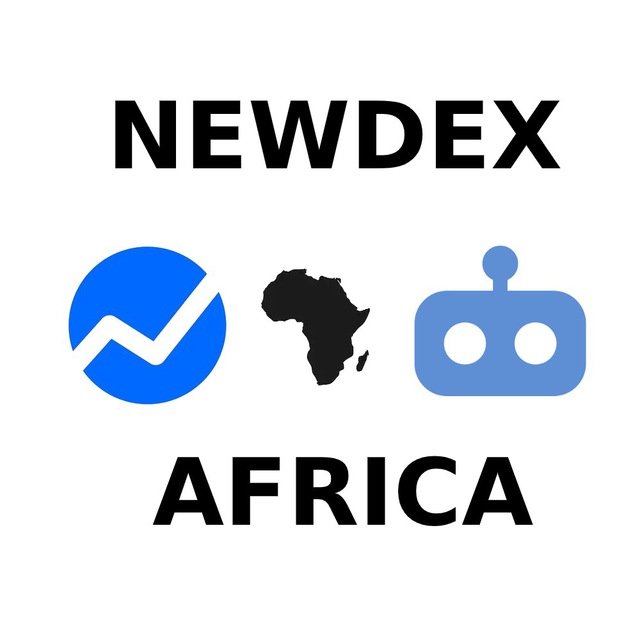 Newdex is the world's Leading Decentralized Exchange and the exchange upholds the characteristics of a fast, safe and transparent exchange. It supports a free flow of user assets and matching technology for major Blockchains. Also @newdex-io has an aim of Ensuring a Friendly user experience and creating a new generational Trading Platform for Digital Assets.
Newdex is being Introduced in Africa will also enforce a new era of Decentralized Trading for Africans. It is now the duty of Africans to patronize the Largest EOS based Decentralized Exchange for privilege of Preference when it comes to Crypto Trades and Exchange experience and Blockchain knowledge acquisition.
Newdex has Supported EOS side-chains such as TELOS, MEETONE, ENU, BOS and FIBOS. Newdex also Supports the TRON Blockchain.
The Future is bright for Crypto Enthusiasts with the new form of Decentralized Trading and Infrastructure of Blockchain Industry Newdex Promises. Here are the Newdex Project Characteristics which will also transfer positivity to Africans through The Newdex Africa Community.
User Assets, Self Management
On-Chain Data, Open and Transparent
Receiving Assets in Real Time, Convenient Trading
Focus on Liquidity, Abundant Tokens
There are also Technical Innovations by Newdex Including Trading Via Embedded Wallet and Code Scanning Trading Via Wallet. With these, Africans are hereby Urged to Support the Newdex Africa Project and ensure that the Decentralized Trading and Blockchain Infrastructures are Secured for the African Society.
NewdexAfrica on Telegram: t.me/NewdexAfrica
Official Newdex Telegram: https://t.me/newdexchat
Newdex Discord: https://ndx.myfreecrypto.org/
Website: https://www.newdex.io
Read about Newdex here:) https://newdex.zendesk.com/hc/ko/articles/360012388492-About-Us