Today is the 1st of January, 2020. I tried writing a post to end the year but it was filled with too much sadness, so I left it lurking in my laptop. May it never see the sun.
---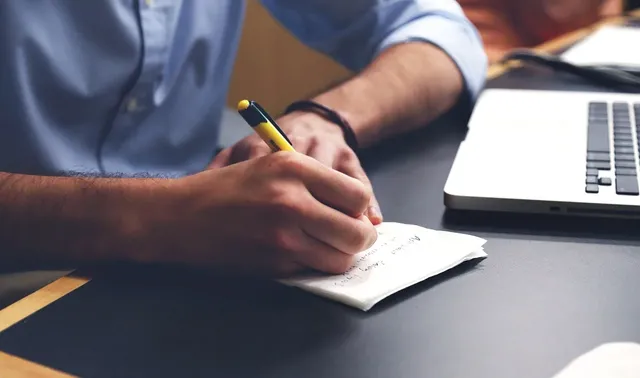 pixabay:startupstockphoto
---
I am lying down on my bed as I write. I had slept from 8.30 or 9pm until 12am because I had not slept the night before. I have become pretty quiet and converse with a select few. Exceptions are those who reach out to me. I am minding my business and staying hydrated.
2020 can be beautiful. I just have to be positive about it. There's so much to do and so little time. I have finally started a novel. It is presently a mishmash of nonsense. I am still trying to make sense of what I want the story to be, where I want it to go, how I want it to sound and how I want it to feel. The problem I am having now, is that I have started writing a novel several times before but they always end up abandoned because I am a lazy writer who refuses to research and build a story line worth writing. Well we will see if I'll break the jinx this year.
It is my intent to write it through this year and maybe begin the amazing and backbreaking work of editing and proofreading next year. 😂 Trying to be funny there. This work would need lots of research on the Yoruba mythos, oriki (praise songs I think it means), incantations and whatnot. I don't think it would be popular among Christians but who cares.
As to why I chose Yoruba? It is because I am from the Bini ethnic group and we share close ties with the Yoruba ethnic group. We actually share similarities in our pantheon. Ogun, Olokun, Sango are gods that worshipped among the Yoruba and Bini peoples. Another reason is I do not have the time and energy to look for someone who can give me the needed information on the Bini forms of prayer, worship and incantation but I already have a friend who is well versed in the history of the Yoruba people.
I have been awfully quiet here for a while now. I have been unable to write anything suitable for publish here, not from lack of trying but because I am distracted by life presently. I believe things will definitely improve for better this year.
For those of you who in one way or the other supported me with words, prayers, tokens, validating connections, I say thank you. You have all been fireflies guiding me along my path. I am always grateful for your friendship and though I don't always show up for shows or chat you guys up, I have you in my heart. This platform has brought me into the midst of lovely people and I have learnt so much.
I hope we all get to meet one day. Who knows what would happen this year, eh? My health is fine, if you care to know. I have slowed down on partying a lot and now I spend a lot of time at home. It helps you know because I have had time to think about a lot of things and I think I am calmer, more willing to accept change, more willing to let go, more willing to understand and forgive.
I have come to realise that love is patient and kudos to those who have been patient with me especially in the dark moments. I feel different from how I felt at the begin of last year. This time last year, I was excited. I was drunk with the presence of family and excited at the possibilities that were laid before me. This time I am alone and I know that there is so much stuff to weed out, that it won't be easy but I have nothing else going on so I might as well get to it.
My love to all of you as you inch your way into 2020. Ensure you end all your document dates with 1/1/2020 for example, not 1/1/20 as you might be wont to do. The later can be changed to just any year from 2000 upwards. Be advised. Stay safe, mind your business, fall in love, be more accepting, more forgiving, drink lots of water and have a lovely 2020. A Peaceful and happy new year to you,
©warpedpoetic, 2020.