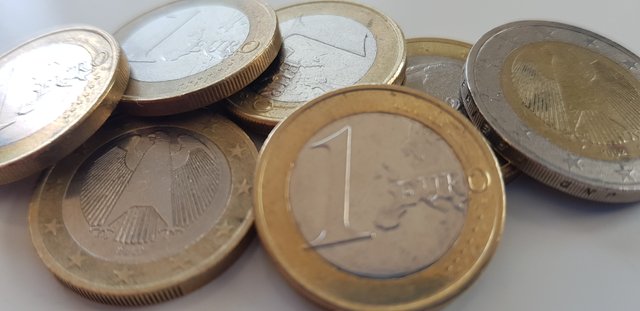 Mi participación al concurso Neoxian City Photo Challenge "STILL LIFE" está reflejado en la belleza y la fuerza que representa la moneda única europea donde un mismo valor puede llegar a casi cualquier lugar de nuestra vieja Europa que cada vez se acerca más a la unión de un continente sin apenas fronteras donde tan sólo el idioma y la bandera nos hace diferentes.



Siempre me han fascinado las monedas, soñé en mi infancia con un cofre del tesoro lleno de monedas de oro y plata y desde entonces no decaigo en el deseo de encontrarlo así sea de forma virtual.



Parameters of the photographs:
| Camera: | Samsung SM-G950F |
| --- | --- |
| Opening: | F1,7 |
| Iso: | 40 |
| Exposure | 1/122 s |
| Location | Málaga (Spain) |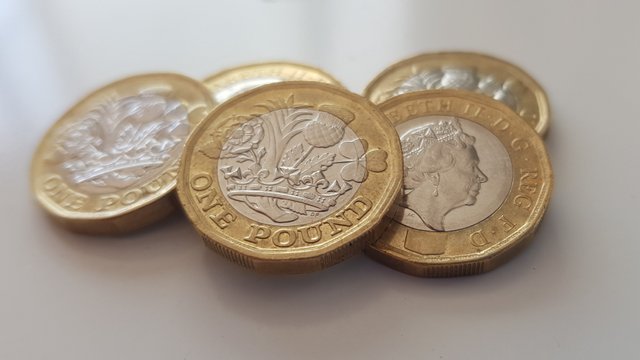 Pero hay una potencia europea de monedas igualmente hermosas y con un gran valor que pone en riesgo todo el trabajo económico y político, el Reino Unido pretende seguir siendo diferente y pretende salir de la Unión a la cual forma parte de una manea parcial manteniendo su Libra esterlina de mayor valor que nuestro Euro pero cada día más sólo en una Europa que crece al ritmo de su moneda única.



| Camera: | Samsung SM-G950F |
| --- | --- |
| Opening: | F1,7 |
| Iso: | 40 |
| Exposure | 1/378 s |
| Location | Málaga (Spain) |
I wrote this post in my mother tongue due to keep all its essence, i hope could be be equally appreciated