Morning everyone, another day in the books and some more voice I hear crying, no not mine but some that seem jealous. Kinda sad but maybe that's why you have no luck. Anyways moving on from the negative train from Hivers and happy as heck that now with the Gold Legendary Yodin Zaku, the Gold one I own is now Maxed. Yeah that feels good and yeah I'm gonna write about it on our blockchain. That's what we do, hint hint. For your viewing pleasure, I have post three Screenshot's too, so you can see the level of excitement I have. Anyways, all that is good will be blesses and all that is bad, well you know the rest. Thank you to all that stop by my blog, I appreciate it and the comments. Keep being you and watch haters cry. ha ha....... Have a Blessed day, GOD BLESS......
Thanks for taking checking in on Shoe's Blog daily. God Bless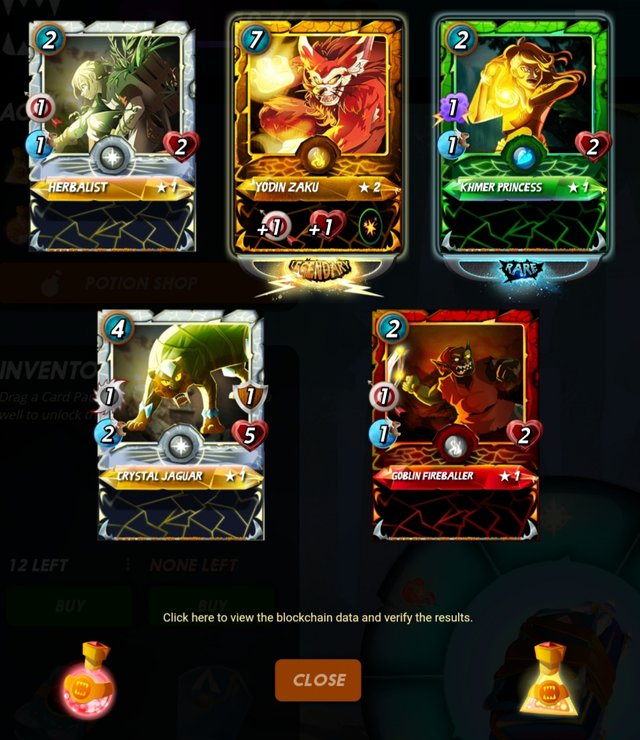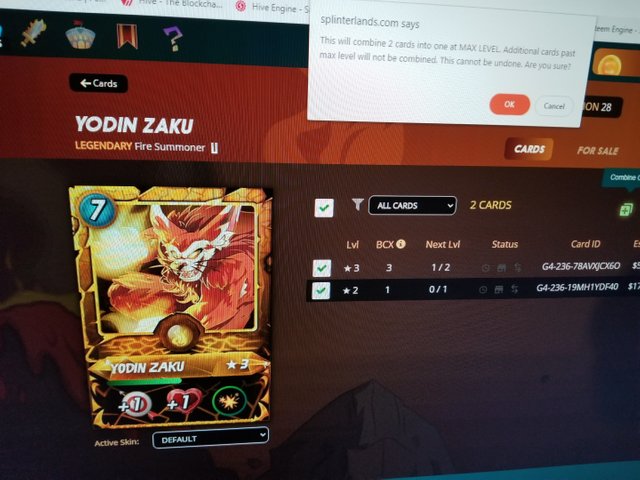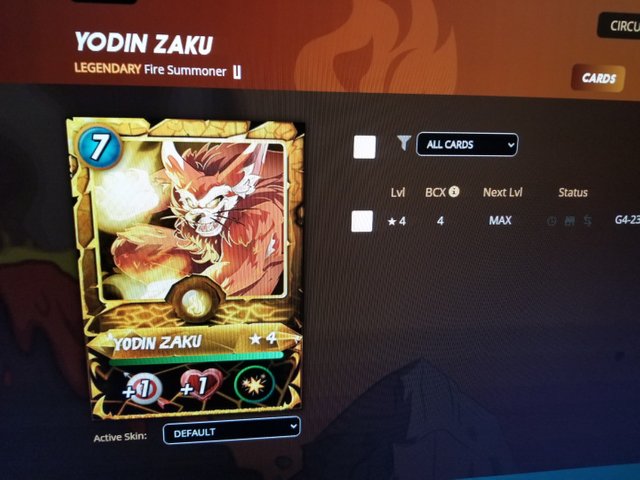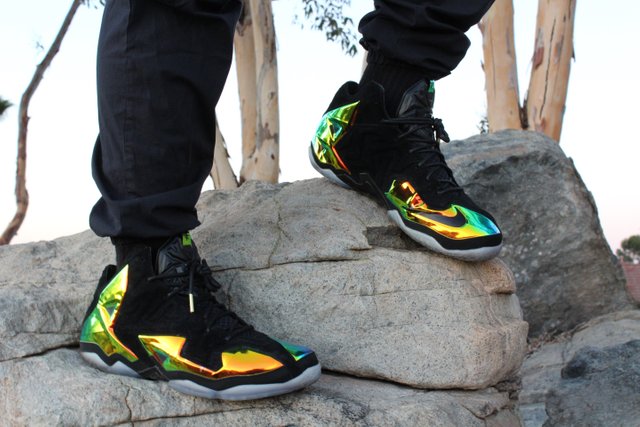 In case you want to help my journey, you can donate to these addresses....
---
Bitcoin : 13z8G6thHHVsiCj95AkSAMJLivEyb9YHdK

Ethereum : 0x29062f4585DB37b2AC1DDAb8f6B33EB0d76a202b

Litecoin: LdQHXahvpF1UcstTboEHQbHGfzjj9cpM4N
---
---
Ionomy exchange
---
My Referral link to buy Hive Tokens:
---
---
Coinbase
---
Also I've been using Coinbase which makes it really easy and safe to buy, sell, and store digital currency (like Bitcoin).Sign up now and get $10 of free Bitcoin when you buy or sell at least $100 of digital currency.
https://www.coinbase.com/join/5a1e4d14dfb316011f890a07?src=android-email-invite
---
Robinhood App
---
Your free stock is waiting for you! Join Robinhood and we'll both get a stock like Apple, Ford, or Facebook for free. Sign up with my link.
---
Kucoin Exchange
---
---
---
Splinterlands
---