Crows, I think they are the most intelligent bird in the bird world. They are clever and adopt to any circumstances. They learned to build their nest with the resources available, even they use steel wires, plastic, cloth pieces, paper and more things found around us to build their home along with their traditional building materials.
They are willing to eat anything, they can adopt any food habits according to the availability. They have the tremendous surviving techniques. Most of the birds are not willing to live midst of humans. They have their food search and nests in remote places. Crows used to choose their food search within the human populated area.
Crows live in busy cities as well as in forests too, no other bird is capable of doing such survival risks. I think these birds will be with us up to the end.
Found some food😋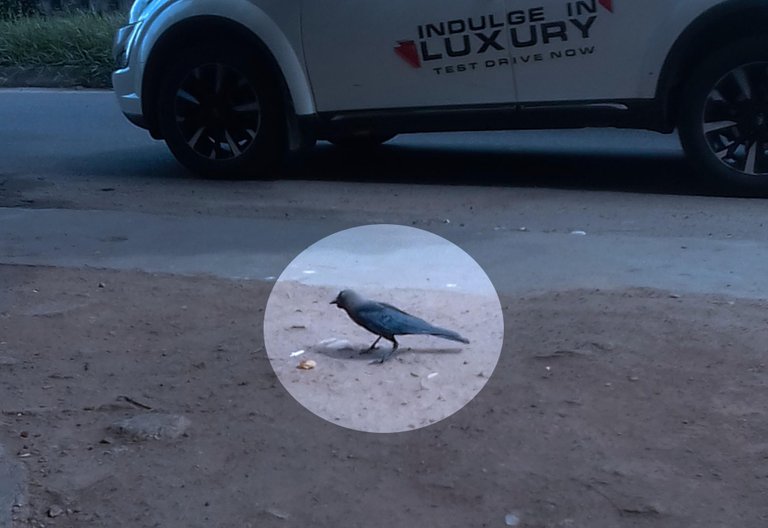 ---
Hold and taste it 😗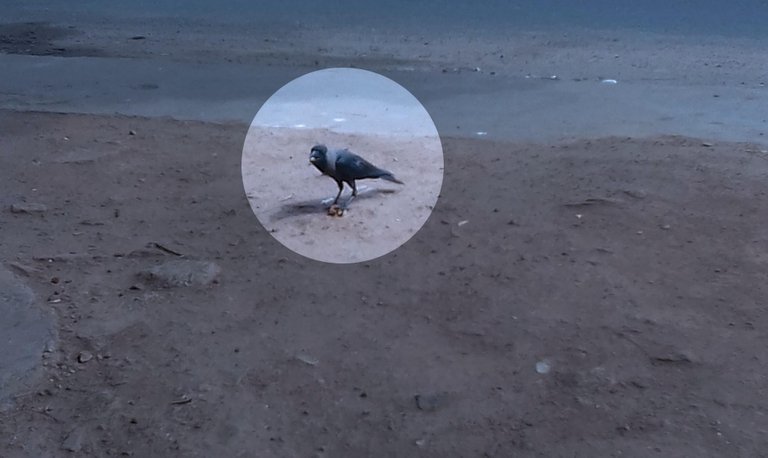 ---
Is it good for eat?🤔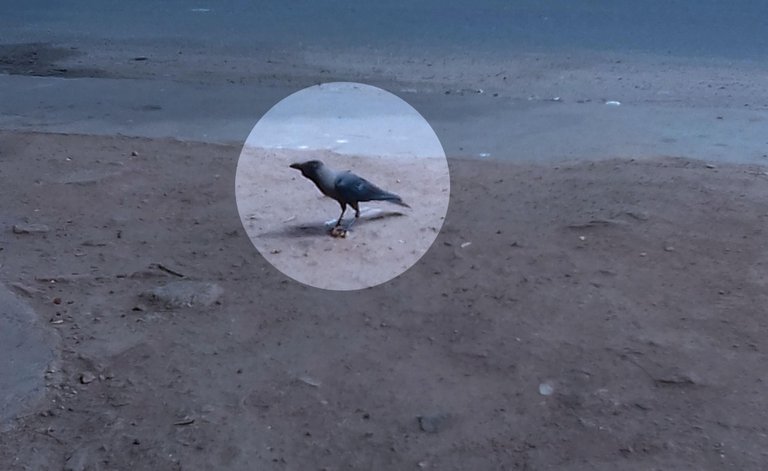 ---
Ok, excellent!👌

---
Ready start...!😁

---
To home! ...kids are waiting..🏘️ 💕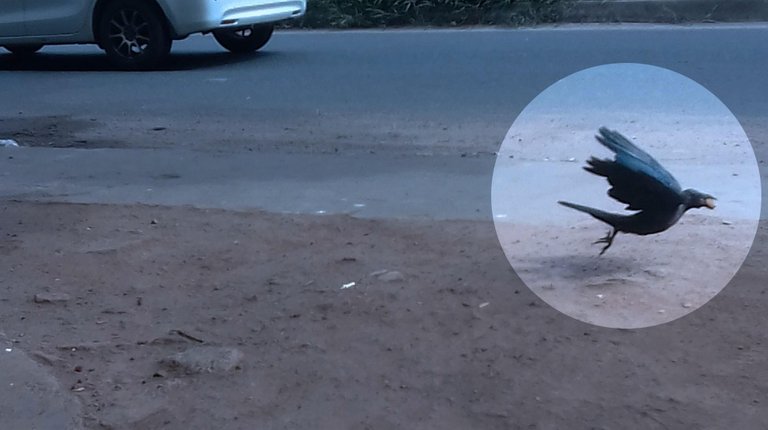 ---
---