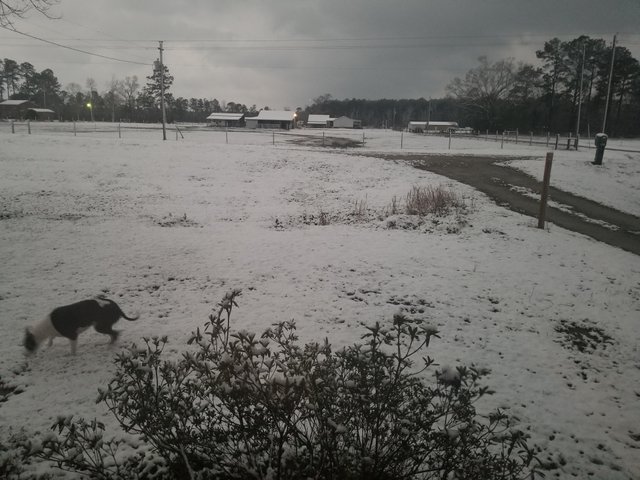 Living in the South usually means no real winters, hence the reason we moved here. We had had enough of the cold in Snow living in the North so we migrated South for better weather.
Before today it was nearly 600 days since it last snowed! I was really hoping it would be more but I guess Ill take what I can get! LoL.
The snow is already melting and its suppose to be a sunny day so i know it wont last long..
I do find it funny that the entire city shut down because of a few measily inches of snow, especially considering in the North we will have blizzards and school wont even close 😂🤣😂.
Anyhow, it looks like my plans for day are ruined so i am just going to be a bum all day and try my best to enjoy this "snow day" LoL..