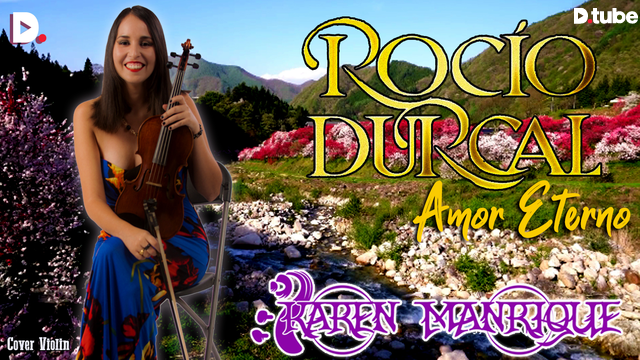 ---

Amor Eterno es una canción mexicana del autor Alberto Aguilera, conocido como Juan Gabriel, originalmente interpretada por Rocío Durcal, es quizá la canción más conocida de esta cantante y una de las más reconocidas de la música vernácula mexicana.
Son varias las historias sobre quién fue el motivo de inspiración de Juan Gabriel para escribir esta canción. Una de ellas la mas conocida en la que dicen que el tema fue inspirada en la muerte de su madre, noticia que recibió estando el cantante de gira en Acapulco. Otra versión que tambien es la mas conocida es que aseguran que se la escribió especialmente a Rocío Dúrcal para un hijo que murió ahogado en las playas de Acapulco, por eso la frase: "Tu eres el amor del cual yo tengo el más triste recuerdo de Acapulco", pero dicen también que no es cierto porque Durcal solamente tuvo 3 hijos y están vivos. Otra versión poco conocida es que en un libro biográfico, afirman que el tema fue dedicado a "Marco", un joven que fue pareja del cantante durante dos años. En el escrito asegura que fue una de las relaciones más intensas del cantante.
Es un tema tan bien hecho que aplica para distintas situaciones. Tiene la capacidad de adaptarse a diferentes momentos de las personas, es lo que ha generado que sea una canción muy exitosa, sin embargo a pesar de lo que se diga, la canción Amor Eterno es y seguirá siendo el himno del día de las madres.
Sin más nada que decir espero disfruten de este tema y sea de su agrado y recuerden si les gusta denme su voto o un comentario😁
---

Amor Eterno is a Mexican song by author Alberto Aguilera, known as Juan Gabriel , originally performed by Rocío Durcal , is perhaps the best known song by This singer and one of the most recognized of Mexican vernacular music.
There are several stories about who was the inspiration for Juan Gabriel to write this song. One of them the best known in which they say that the theme was inspired by the death of his mother, news he received while the singer on tour in Acapulco. Another version that is also the best known is that they say it was written especially to Rocío Dúrcal for a son who died drowned in the beaches of Acapulco, so the phrase: "You are the love of which I have the saddest memory of Acapulco ", but they also say that it is not true because Durcal only had 3 children and they are alive. Another little known version is that in a biographical book, they affirm that the theme was dedicated to "Marco", a young man who was a couple of the singer for two years. In the writing he says that it was one of the most intense relationships of the singer.
It is a topic so well done that it applies to different situations. It has the ability to adapt to different moments of people, it is what has generated a very successful song, however despite what is said, the song Eternal Love is and will continue to be the hymn of Mother's Day.
Without more anything to say I hope you enjoy this topic and to your liking and remember if you like give me your vote or a comment

Aquí está el enlace de YouTube del Cover / Here is a YouTube link:


Cover made by:


Gracias por venir. Te invito a que vayas a mis entradas anteriores donde realizo Cover de Temas, aquí están
Thanks for coming. I invite you to go to my previous posts where I do Cover of Themes, here they are

¡Ven! Y descubre estas comunidades
| Comunidad | Descripcion | Servidor Discord |
| --- | --- | --- |
| | Si eres músico, pintor, fotógrafo, dibujas, practicas algún arte o simplemente te gusta ver arte, te invito a visitar @nTOPAZ | Click Aquí |
| | @RadioSteemit fue creada a través de la música. En su canal, escucharás buena música, podrás compartir y recomendar tus publicaciones junto a tus nuevos amigos del chat-comunitario ademas podrás participar y ganar visibilidad en esta gran comunidad y en Steemit. | Click Aquí |
| | @DSound es una aplicación web descentralizada que permite a cualquier persona cargar, escuchar y descubrir música y otros sonidos almacenados en la red IPFS. | Click Aquí |
Come! And discover these communities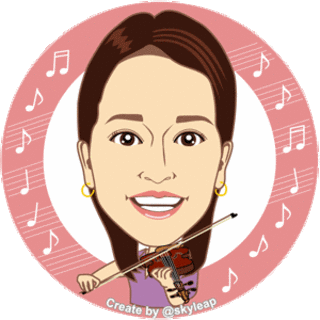 Puedes ubicarme por mis Redes Sociales:



You can locate me through my Social Networks:

---
▶️ DTube
▶️ YouTube