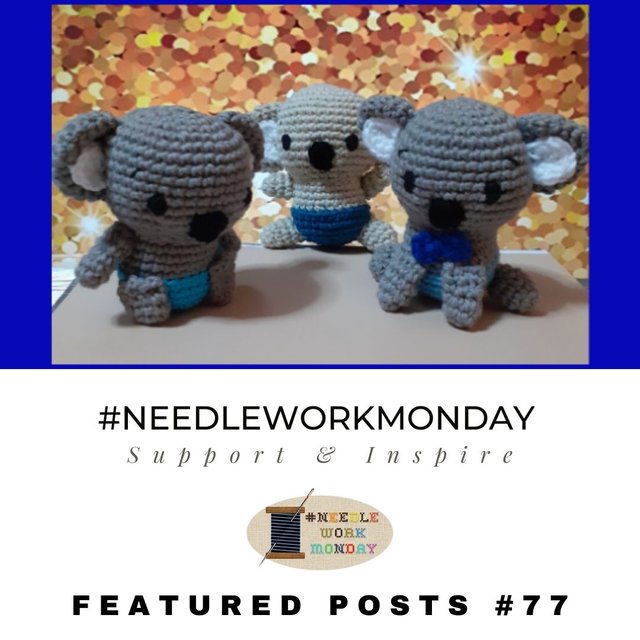 Greetings wonderful needle artists and supporters!

This is a weekly curation showcasing the needlework of our very own Steemians. Every Monday we get together to share our love and passion for the needle arts using the #needleworkmonday tag. On all other days we use the #needlework tag. We enjoy each other's creations, ideas, patterns, tips and shortcuts.

We strive to bring to you great quality work filled with tutorials and inspiration. Please help us keep these wonderful needle arts alive and thriving by supporting our creative work and community!

Now, on to our featured projects this week...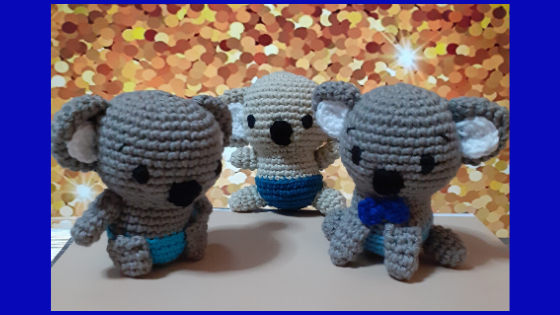 Awwww... how can one resist these adorable baby koalas? These cute baby koalas are @inici-arte's work of art this week and she shares her thought process in designing these babies. Which koala do you prefer?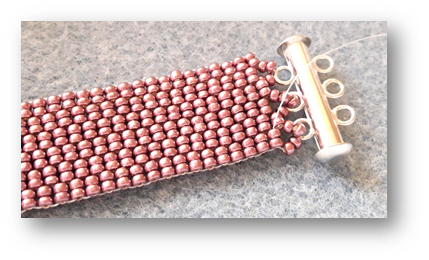 @seadbeady gives us a peek into the world of beading with her 2 drop peyote bracelet using what known as peyote stitch pattern. The intricacy beauty of bead weaving to create a bracelet is just simply lovely.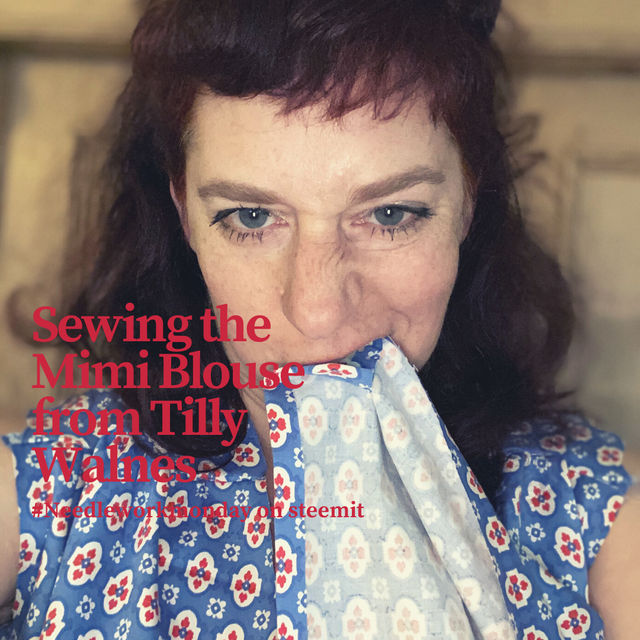 @neumannsalva is well into her strict 2020 sewing plan and this round, she was looking to sew a blouse, particularly to learn to sew buttonholes and a collar. She chose the Mimi Blouse from Tilly Walnes. But sometimes, not everything goes as planned but it is good learning nonetheless?

Thank you for stopping by to view our featured posts for this week. Please stop by their posts and show them some love with a read and an upvote for sharing their handmade creations. To see more needle arts, please check out the #NeedleWorkMonday tag and check back here with @NeedleWorkMonday every Wednesday / Thursday for the weekly Resteems and Curation posts!!
If you are a needlework artist we'd love to have you join us every Monday to share your work and inspire this community to give a craft a try.
On Monday's, please use the #NeedleWorkMonday tag and on other days, please use the #needlework tag (without the word Monday attached) so we can find each other's work.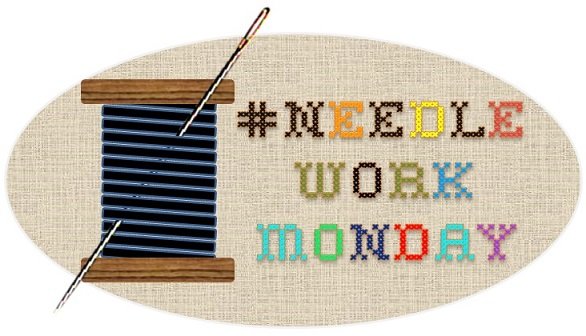 #NeedleWorkMonday initiated by @crosheille 🧶
Hostesses: @muscara, @shanibeer and @marblely 🧵
🌷 Today's curation is written by @marblely 💻🖱✍🏻
Our Motto: Support & Inspire!