Just the other day, I was watching a TV drama and in one of the scenes, there was a mother and her daughter having a chat, sitting on a sofa, draped with the most colourful and beautiful throw or blanket or afghan that looked like this: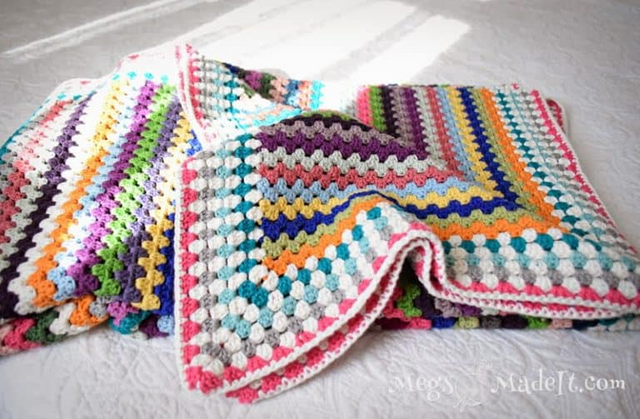 Image source
There were also matching cushion covers in that scene.

The moment I saw the scene, I was more focused on the crochet work than the scene itself. I knew that this should be a granny square pattern because of its distinctive cluster stitches that goes around in full square. What more, some of the members on NWM have also shared a number of beautiful projects in Granny Square stitches.
A granny square is a piece of square fabric produced in crochet by working in rounds from the center outward. Granny squares are traditionally handmade. They resemble coarse lace. Although there is no theoretical limit to the maximum size of a granny square, crocheters usually create multiple small squares (called "motifs") and assemble the pieces to make clothing, purses, Afghan blankets, and other household textiles.
Source: https://en.wikipedia.org/wiki/Granny_square

This got me wondering, why is it called a granny square. The first thing that crossed my mind was that they were squares crocheted by grandmothers? Interestingly, a number of articles seemed to imply so but none were really concrete.

Then, I found this blog which made quite some sense:
According to a 1946 article attributed to the Oregon Worsted Company, the thrifty women of early America would carefully save scraps of yarn and fiber unraveled from old sweaters and socks. As these scraps accumulated, they were crocheted into small squares; the colors combined on the whim of the craftsman. The squares were then sewn together to make a blanket which was both functional and colorful. Because grandma was no longer up for manual labor, she was often the one to sew the squares together, thus they became GRANNY SQUARES.
Source: https://yarnaholicconfessions.wordpress.com/2012/08/04/origin-of-the-granny-square-afghan/

It made sense because granny squares have always been promoted as a good way to use up scrap yarns. These crocheted squares were usually sewn together as a patchwork to make into a blanket and nowadays, we can see dresses, blouses, skirts, pillow covers and bags can be made the same way by sewing a number of granny squares together.

A basic granny square usually looks like this: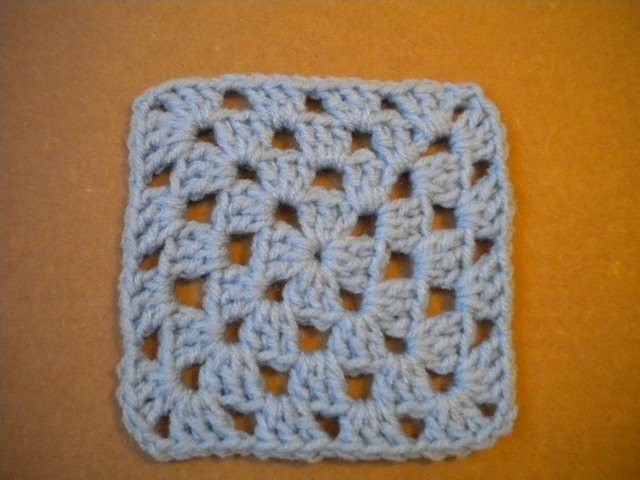 Image source

A crocheted square starting from the center, and added on row by row, all around the square in double crochet clusters. An example of a basic or classic granny square pattern can be found here:
https://www.thesprucecrafts.com/how-to-crochet-classic-granny-square-3576784

But nowadays, we can find many other variations to granny squares such as the:

Sunburst granny square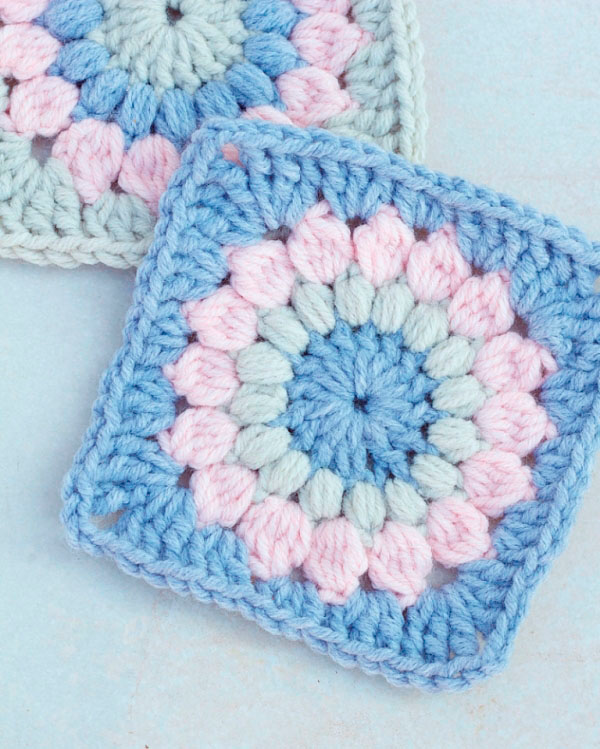 Image source: crochet365knittoo

Solid granny square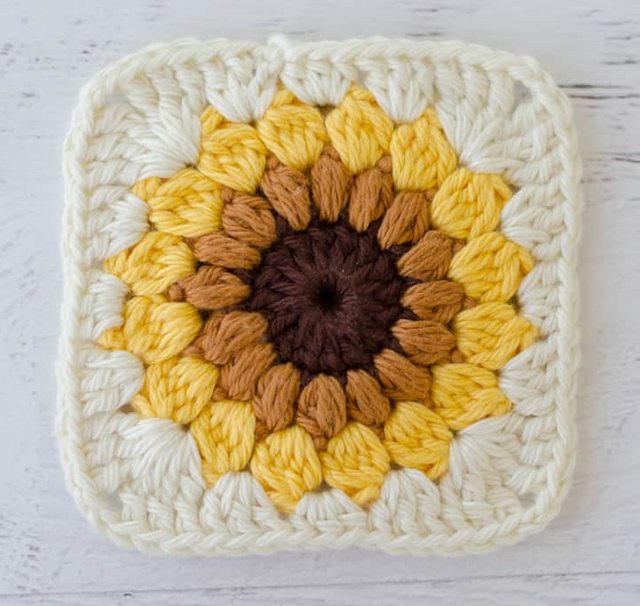 Image source: craftpassion

Circle to square granny square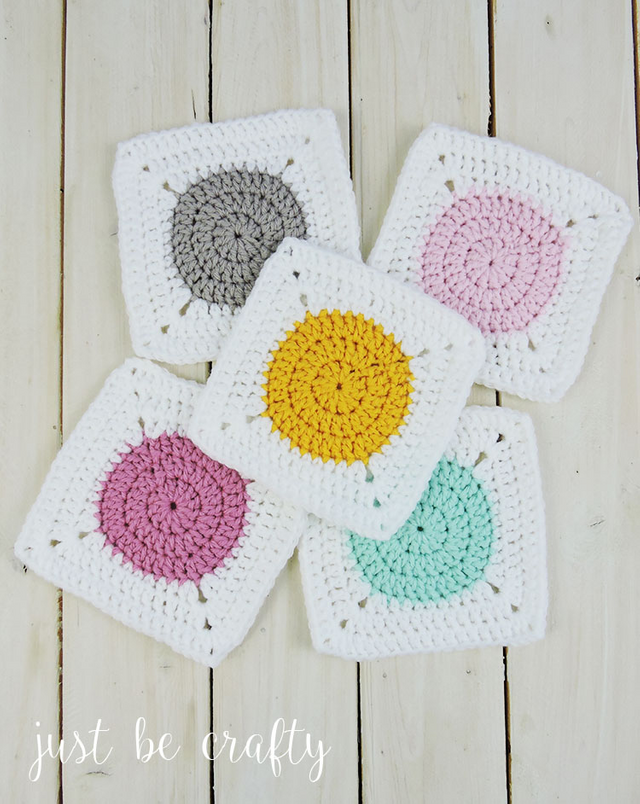 Image source: justbcrafty

Flower granny square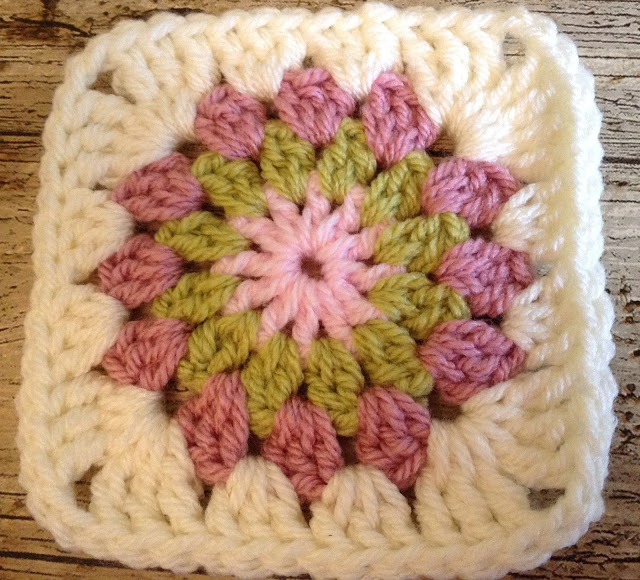 Image source: lullabylodge

Emma square granny square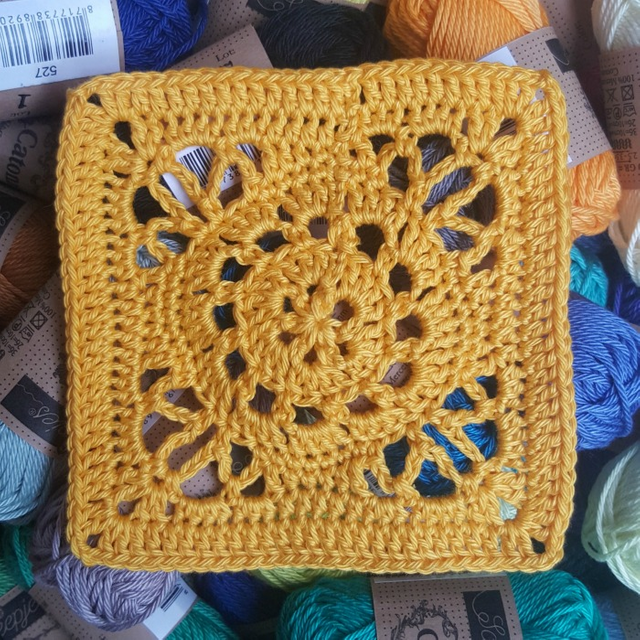 Image source: lookatwhatimade

...a play with different yarn colours and basic crochet stitches.

In an Interweave article too, it was mentioned that we either love or hate granny squares. When the colours match and the motives jive, it will look beautiful but there is also a possibility of going overboard with colours. Less is more would come into play here? But one cannot deny the homely feeling that granny squares usually bring.
Do you like granny squares?

Apart from squares, there are also hexagon motives too such as these: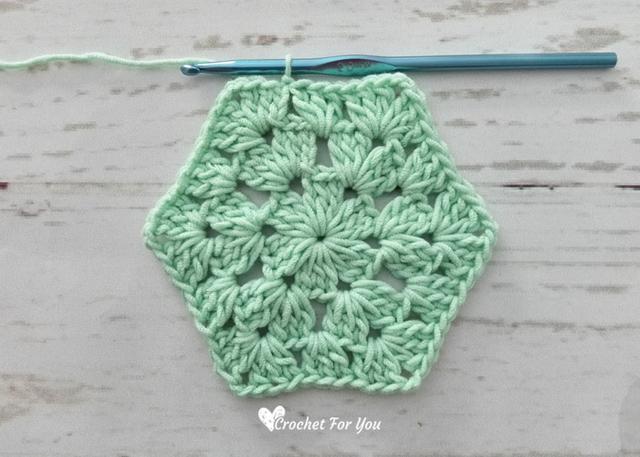 Image source: crochetforyou

or how about a heart shaped "square":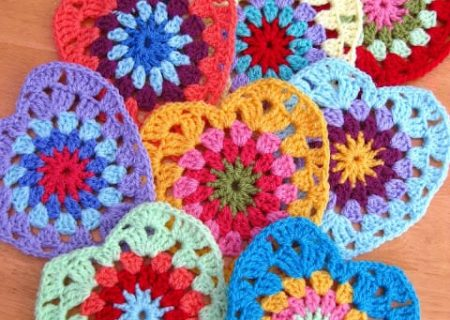 Image source: thewhoot

I have tried working a granny square but have not completed a project with it. The TV drama and all these searching is enticing me to include granny square into my long list of needlework projects now :)
So many projects to try! Take a look here:
https://www.whistleandivy.com/13-awesome-granny-square-projects/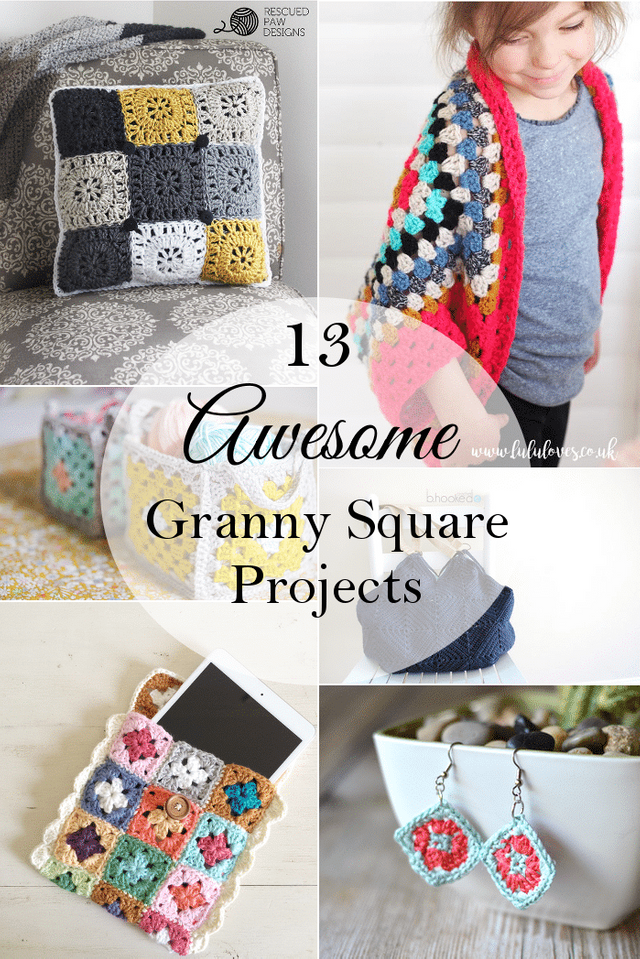 ~ ~ ~ 🧵🧶💗🧶🧵 ~ ~ ~

Here's wishing everyone a good week ahead and Happy #NeedleWorkMonday!

~ ~ ~ 🧵🧶💗🧶🧵 ~ ~ ~
Thank you again to @crosheille for starting this wonderful community and to the awesomely supportive #NeedleWorkMonday community!
Take a look at the FAQ to learn more!
Helping to host are @muscara, @shanibeer and me.
If you love any craft that uses needles, come and join the fun with us here every Monday! You can also join us every other day at #NeedleWork.
---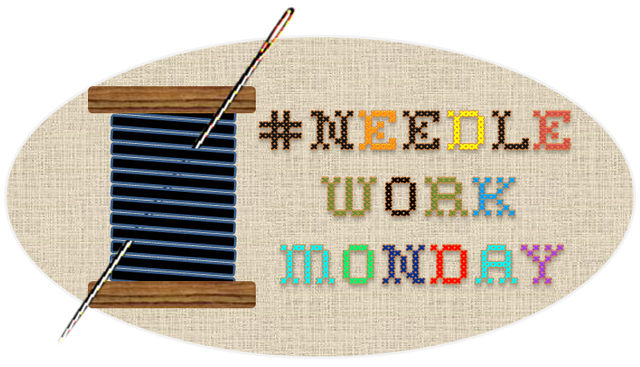 ---
This is an Invitation to join #ccc for Guaranteed 👍 Daily Income 💵 and Payout 💸 for Newbies (2.0) 🐟 🐜 🐛 in #ccc 👣 and Follow 👣 the Honor Code 🏅 - the Creed (Conditions and Limits Inside)
AND
the latest update <<< please click to read.
---