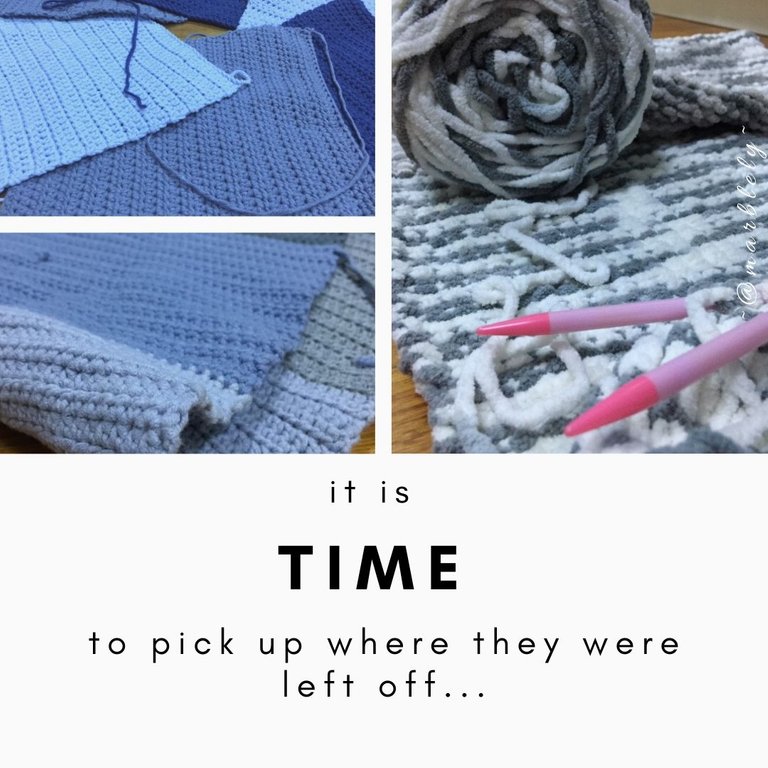 In the midst of my spring cleaning activity this past week, I came across some tote bags, hidden in the deep, dark corner of my closet, away from sight, away from mind.

I could not remember what they were until I opened them, each containing half or quarter baked projects, projects I was working on some years before I joined Steem.I'm sure there are amongst us who have the same "challenge" (I refuse to call it a problem. It is only a problem if we think it is :D)

When I saw them, I was reminded by how I had this grand idea of making throws. Throws because I thought they would be the easiest projects to work on and to complete. After years had passed, they were indeed easy to work on but were tough to complete because I did not have the patience (and still don't) and I am not proud of it.

I had three in mind back then, the first one was to be assembled like a patchwork. I would put a little bag containing the yarn and crochet hook in the car, and whenever I was stuck in a bad traffic (which usually happens during peak hours or when it rained), I would work on them. Easy straight stitches of half double crochets, just keep going, back and forth until a square was completed. Once I had enough squares of different shades of blue and gray yarn, I would join them to create a throw.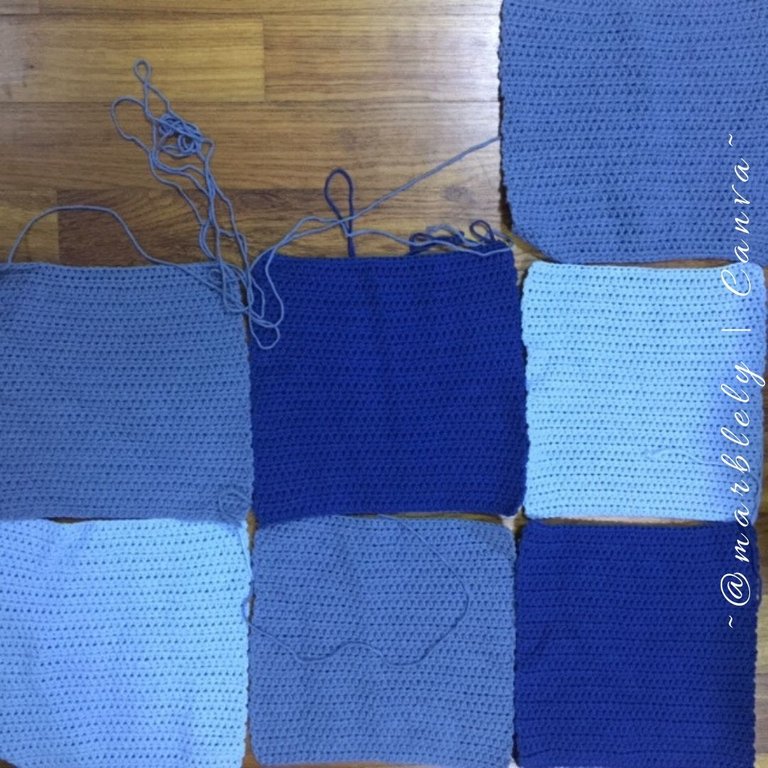 The second project was another no brainer, pattern-less because it is so simple that I created in my mind, although I am sure there are similarly published patterns out there, half double crochet project of a striped piece, going back and forth until desired length and keep joining with more yarn until I was happy with the size of the piece: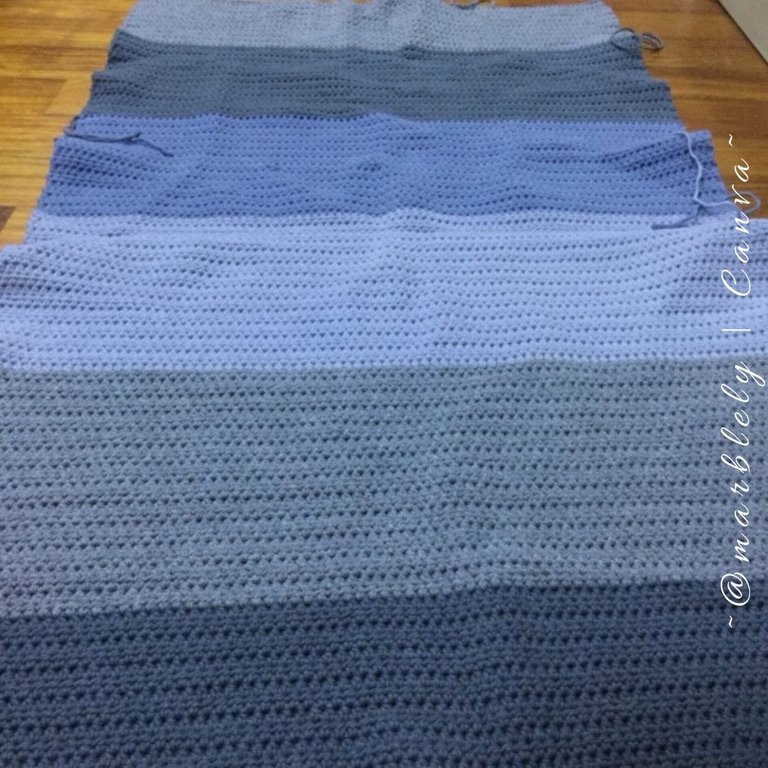 The third was a mindless knitting project with large needles, stockinette stitches with microfiber yarn. Truthfully, I am still trying to remember what I was planning to do with this piece. It is not wide enough to be a throw but maybe it was planned to be joined with another piece. I quite like patchwork in all forms: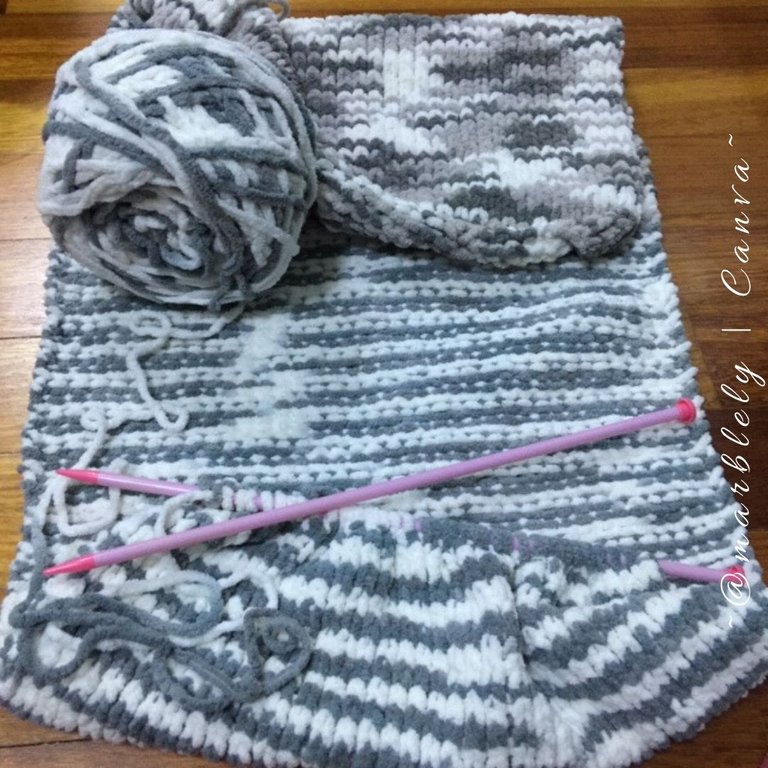 But I am ashamed that I abandoned these simple projects (and many more) in the midst of all the things that were going on with my work and life. And mundanity doesn't work well with me either. I get bored after a while, going back and forth, back and forth, and I suppose that was why I abandoned these projects.

Now that I found them again, I am determined (for now) to complete them. I remember buying this particular set of yarns to work on the first 2 projects and I still have the yarns all stacked up in a box. Maybe I can instead join them now to complete piece. Sometimes, the hardest part is remembering what needles were used, how many stitches were made, how many rows to work. I guess, the only way is to recount the numbers.

I hope to really work on them this year. Looking at them, I think it is doable. I think I have completed quite a bit work. I just need some motivation, a push and some patience to complete them. I wonder what other projects will I find hidden in my treasure trove. I will be sure to share them with you here :)


May the force (and patience) be with us!
Year 2020, a year of completing forgotten projects!
(for those of us who have them hidden in a bag or box or corner somewhere)

~ ~ ~ 🧵🧶💗🧶🧵 ~ ~ ~
Remember to join @needleworkmonday's Year End Review Challenge: How was your fiber year 2019?
Share them with us! Contest ends in 7 days.

~ ~ ~ 🧵🧶💗🧶🧵 ~ ~ ~
Thank you again to @crosheille for starting this wonderful community and to the awesomely supportive #NeedleWorkMonday community!
Take a look at the FAQ to learn more!
Helping to host are @muscara, @shanibeer and me.
If you love any craft that uses needles, come and join the fun with us here every Monday! You can also join us every other day at #NeedleWork.
---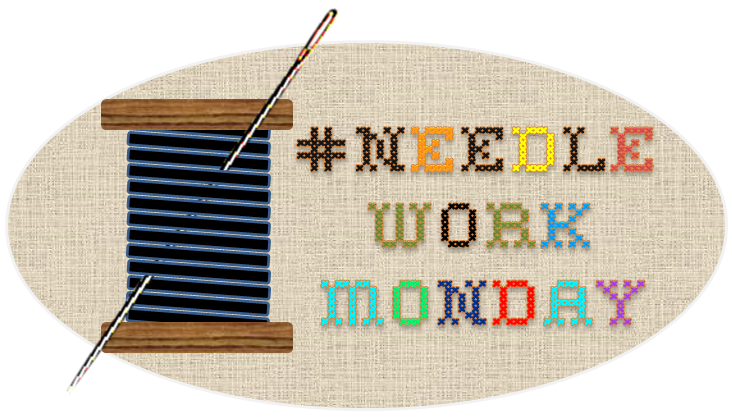 ---
This is an Invitation to join #ccc for Guaranteed 👍 Daily Income 💵 and Payout 💸 for Newbies (2.0) 🐟 🐜 🐛 in #ccc 👣 and Follow 👣 the Honor Code 🏅 - the Creed (Conditions and Limits Inside)
AND
the latest update <<< please click to read.
---