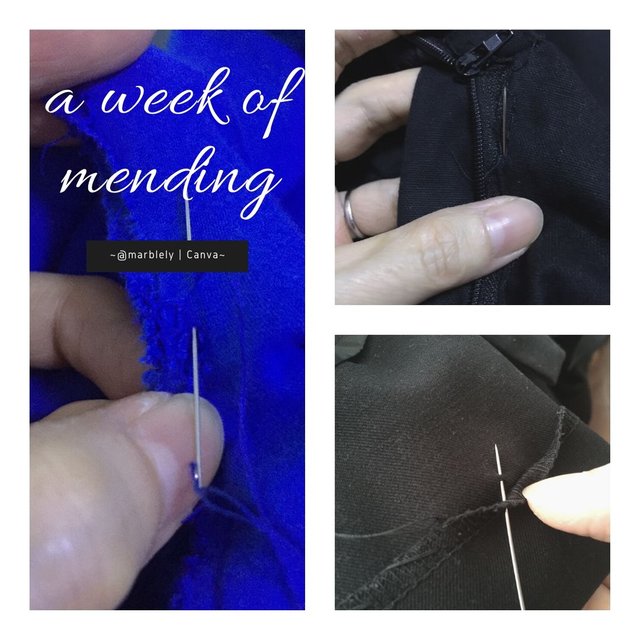 Mending is one of the tasks I dread most times and would put it off for months, sometimes years, sometimes totally forgotten or pretend to have forgotten.
But when I think about it, mending is pretty easy and is necessary if I want to continue wearing the garment. And it saves money too :)

Last week, I decided that it was time again to mend. This round, I chose 3 of my many unhappy garments:
a hole near the armhole of my Superman T-shirt
a loose hem on my work skirt
a hole at the bottom of zipper of my work pants
For this mending operation, I sewed by hand because I just felt like holding a needle and maneuvering it through the garment. It is one of those feelings you can't get if you were to use the machine.



~ ~ ~ 🧵🧶💗🧶🧵 ~ ~ ~
Hole near the armhole of my Superman T-shirt

Here is the hole, right at the armpit area :P: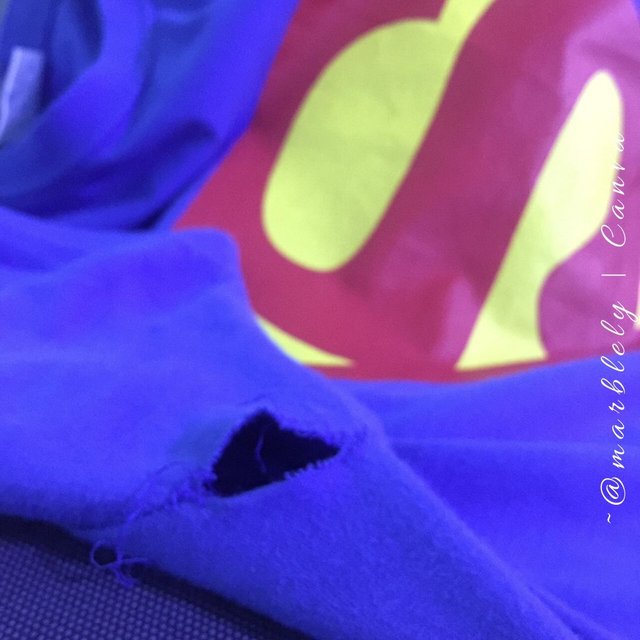 I have been wearing this holey T-shirt at home for the past year and thought it was time to mend it :D.

I turned the T-shirt inside out and gathered the fabric where the hole was: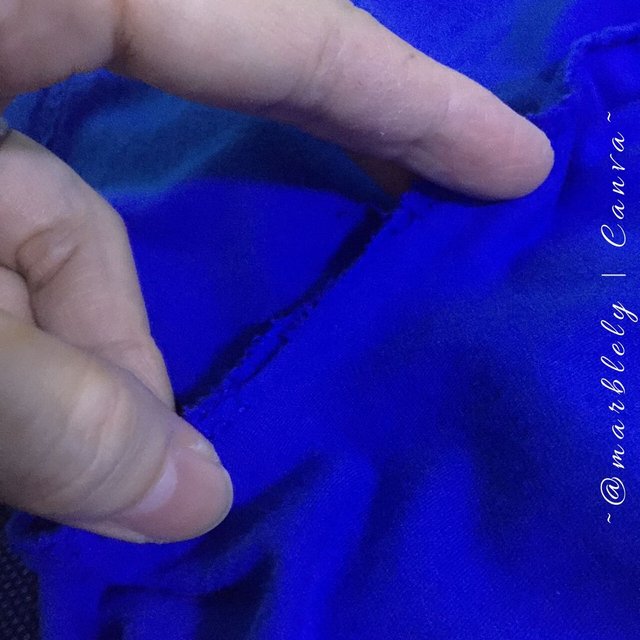 I used a blue thread and started sewing about 1.5cm before the hole until 1.5cm after the hole. This is to ensure that the stitches around the hole does not fray easily.

I used backstitch because it is a sturdy stitch: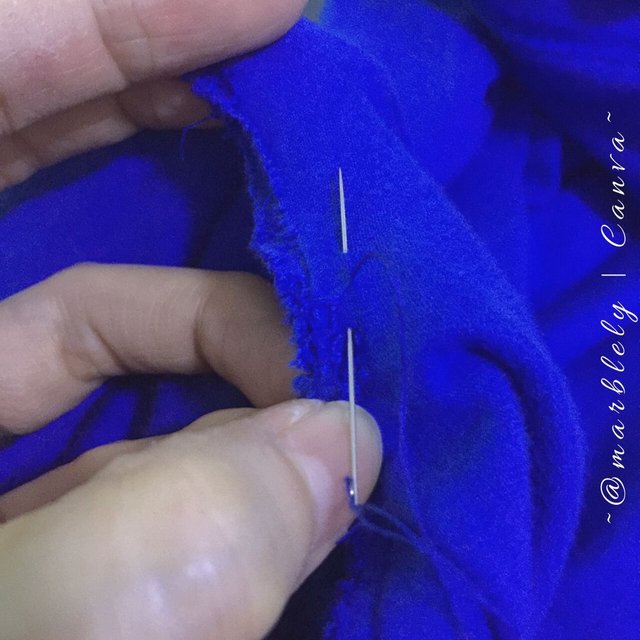 Here are some useful references on how to sew a backstitch:
https://blog.treasurie.com/how-to-back-stitch/
and a reference Youtube video:


After working the stitches, it looked pretty alright: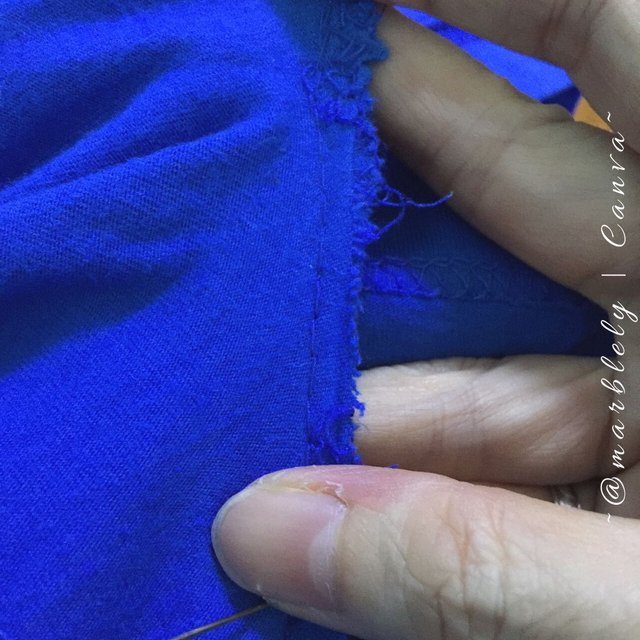 And the armhole is now shut. But, if I were to have used the sewing machine, it would have been tighter but this works alright for me: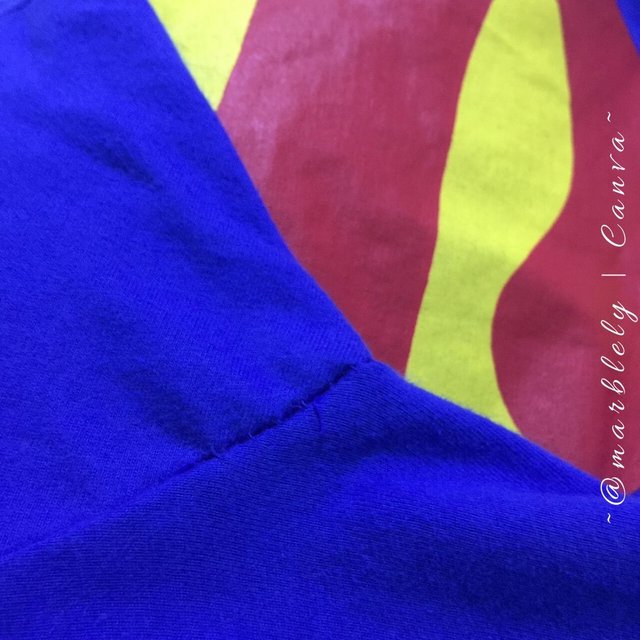 ~ ~ ~ 🧵🧶💗🧶🧵 ~ ~ ~
A loose hem on my work skirt

The hem of this skirt has frayed and it was flapping behind my knees whenever I walk. I have been ignoring it for a couple of months until I got annoyed and after its last laundry a few months ago, it has been sadly collecting dust on my sofa.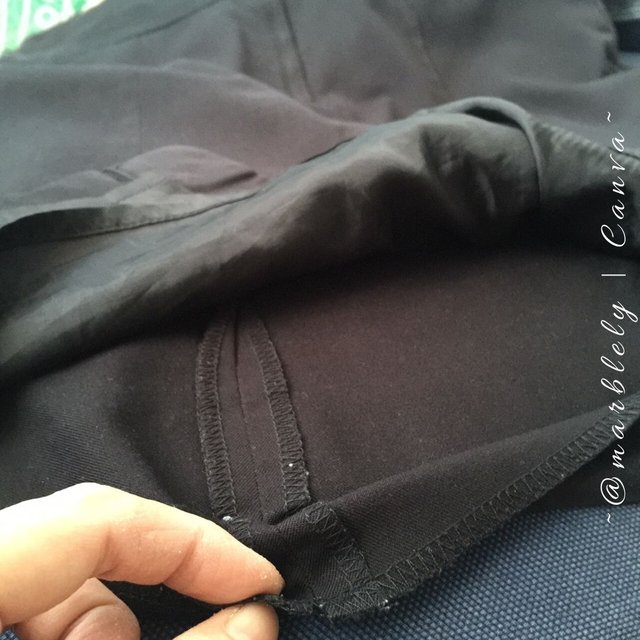 I picked up the needle, used a black thread and started stitching: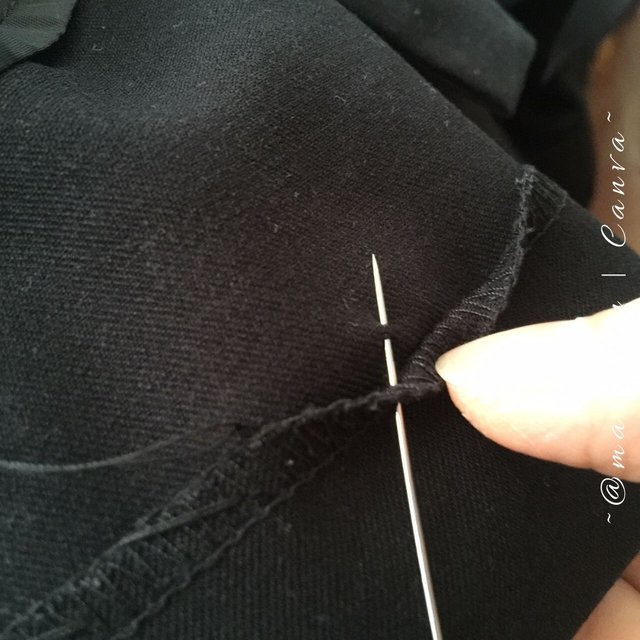 For the hem, I used a slanted whipstitch: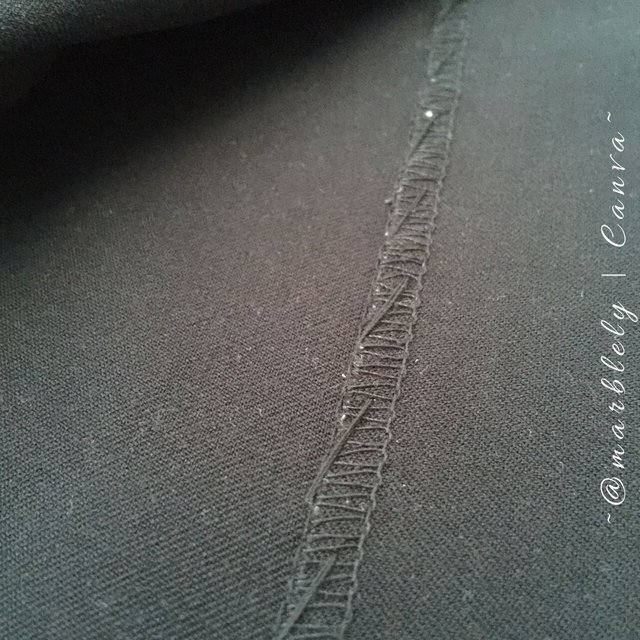 The whipstitch if done carefully can give slightly hidden stitches on the right side of the skirt: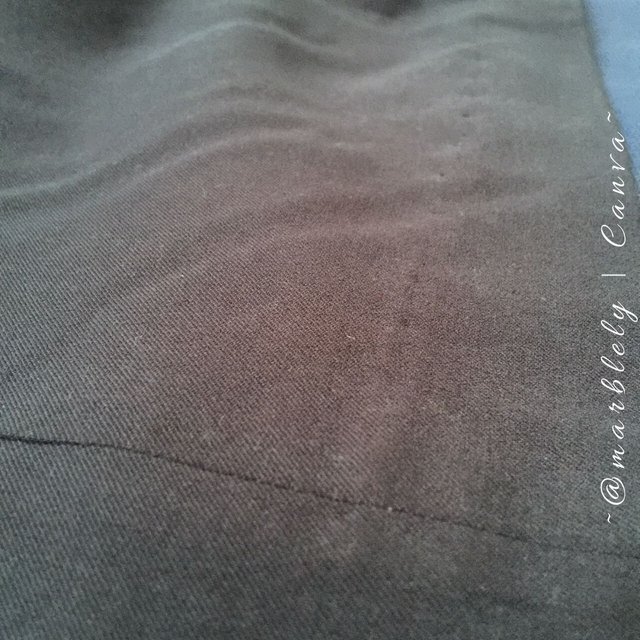 This link gives some instructions on how to work the whip stitch (the first stitch described):
https://sewguide.com/hand-hemming-stitches/
and a reference Youtube video:

~ ~ ~ 🧵🧶💗🧶🧵 ~ ~ ~
A hole at the bottom of zipper of my work pants

Somehow, the stitches at the bottom part of the zipper has frayed and there was a hole. Whenever I pull the zipper, instead of zipping shut, the zipper followed my hands upwards: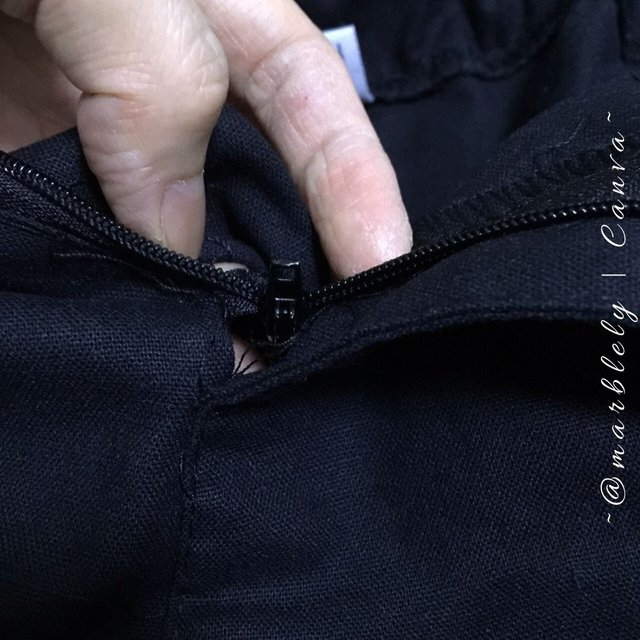 I positioned the zipper against the pants and did backstitch along the sewing line just like the hole for my Superman T-shirt: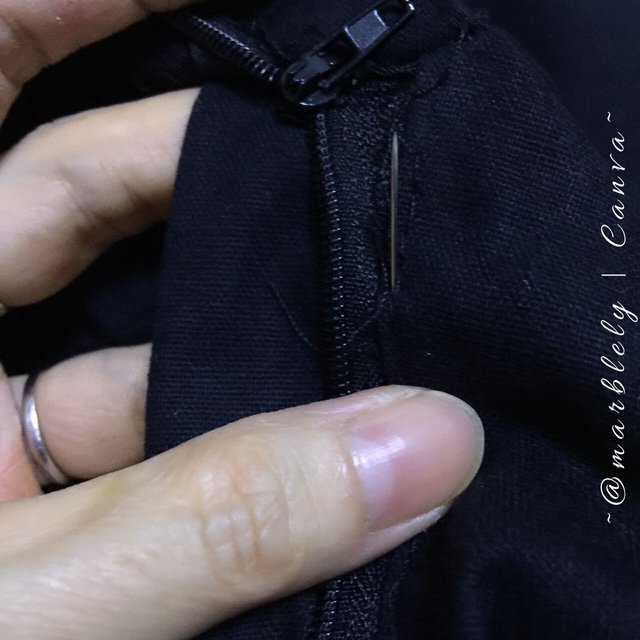 This was a little tricky to stitch because the original sewing was not neat.
It is interesting when you look closely at the stitches of garments you bought, you will notice how neat (or not) the workmanship was: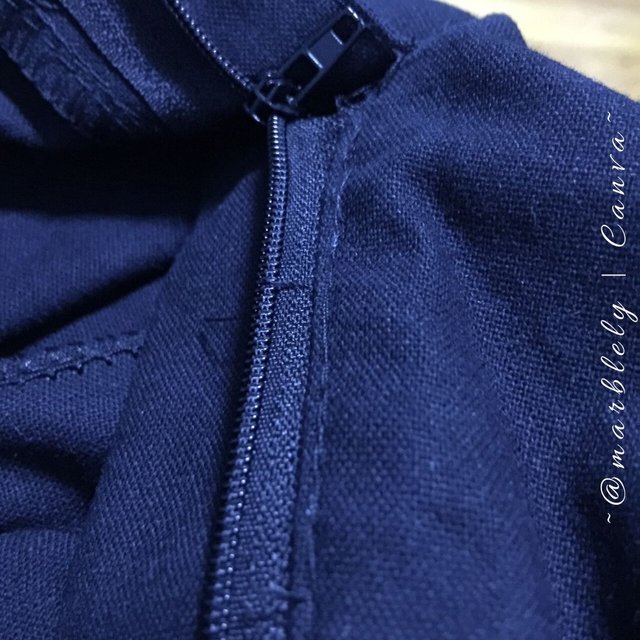 This zipper will do for now :D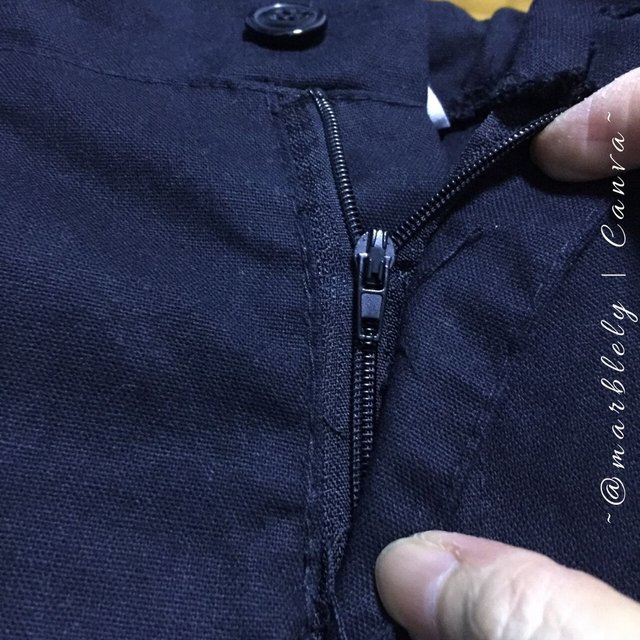 ~ ~ ~ 🧵🧶💗🧶🧵 ~ ~ ~

Now that I have completed this round's mending operation, I feel pretty happy and contented because I can wear them again.
Until the rise of the next mending mood :D
---
Thank you again to @crosheille for starting this wonderful community and to the awesomely supportive #NeedleWorkMonday community!
Take a look at the FAQ to learn more!
Helping to host are @muscara, @shanibeer and me.
If you love any craft that uses needles, come and join the fun with us here every Monday! You can also join us every other day at #NeedleWork.
---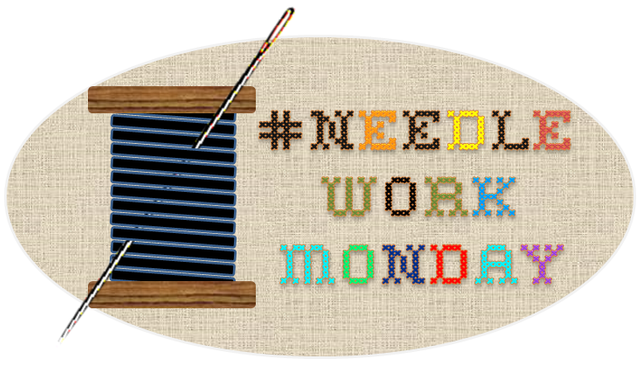 ---
This is an Invitation to join #ccc for Guaranteed 👍 Daily Income 💵 and Payout 💸 for Newbies (2.0) 🐟 🐜 🐛 in #ccc 👣 and Follow 👣 the Honor Code 🏅 - the Creed (Conditions and Limits Inside)
AND
the latest update <<< please click to read.
---