Hello everybody,
My post for today is about how and why I crocheted this Multi Purpose Face Mask, that is scarce to find here in our area and almost all pharmacy in the Philippines and online with skyrocket high price, first because of the Taal Volcano eruption near Manila then next about the emergency global concern the Novel Coronavirus.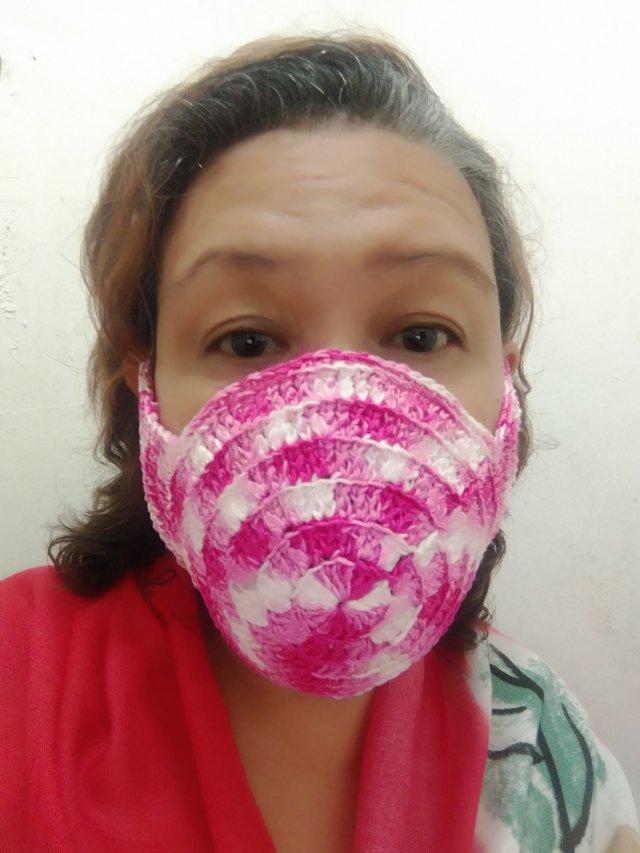 During the Taal Eruption it was on the headlines that more mask was needed by the evacuees and many areas affected by the ashfall. Then, in one of our crochet online group member, Gloria Vito, base in Cavite crocheted her cotton yarns into a N95 shape facemask sewing the bra pad as the inside just so her whole family can't breathe the foul smell of volcano emissions which they experienced and to protect her grandkids who were all have asthma because no more available mask in their area.
I right away find my bra pads supposed to be intended to design for summer bikini and design my own face mask with my intention also to make some and send to manila.
Here was the proto type: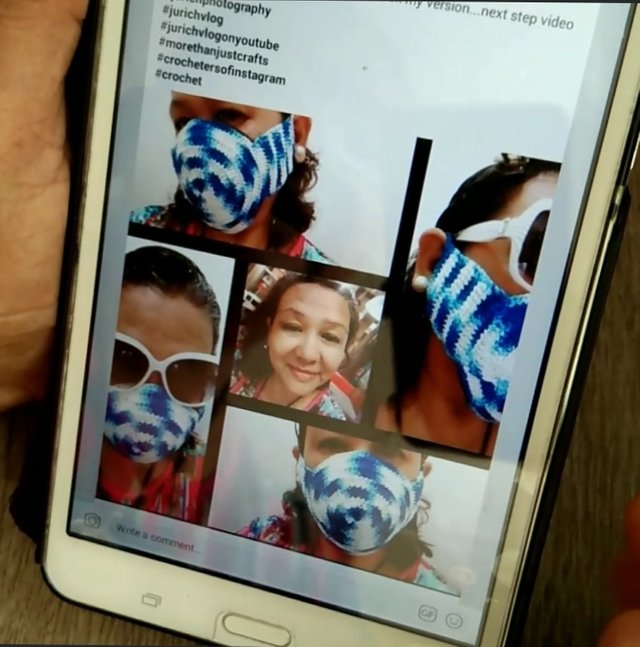 But, when I posted in my fb timeline and fb page, many crocheters were asking the pattern of the prototype, so instead to produce many I made a video and posted on my YouTube Channel.
Now, am sharing some of my work-in-progress pics. Just visit my Channel to view the video how to and text pattern included.
Multi-purpose Face Mask
This crocheted face mask can be useful to foul smell, ashfall, tiny weeny dust and protect anybody from spreading cough droplets and when you sneeze in public.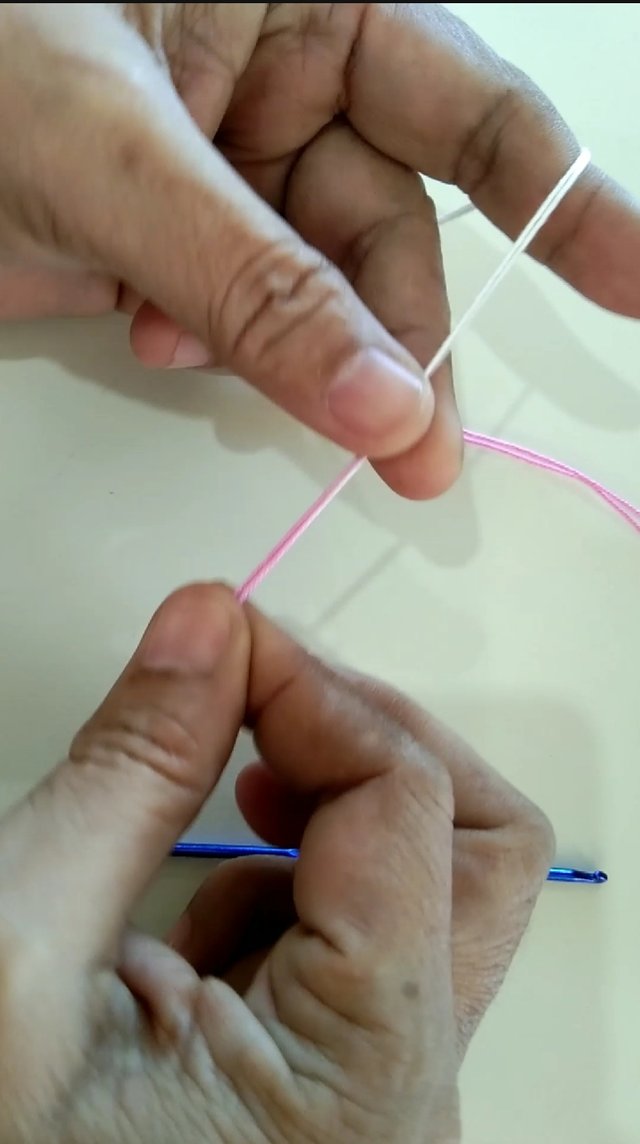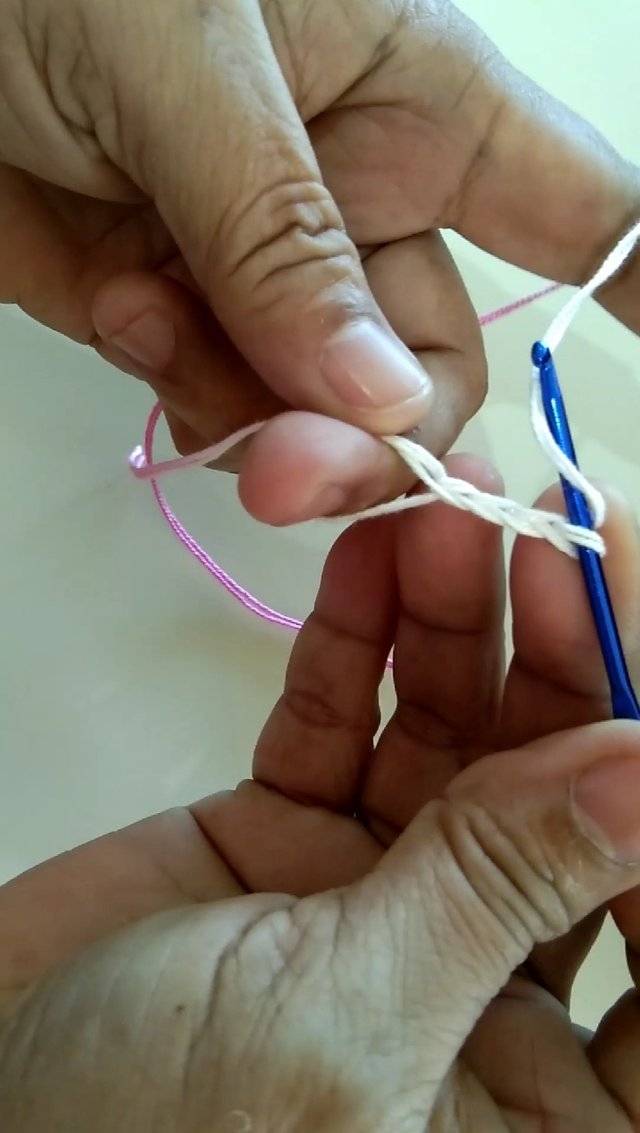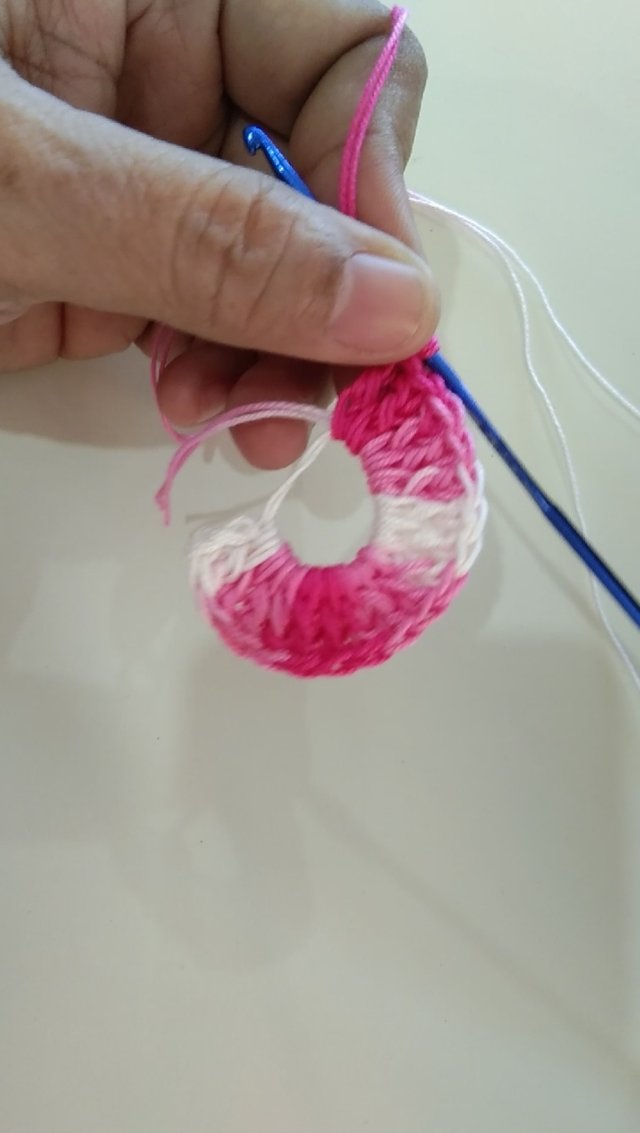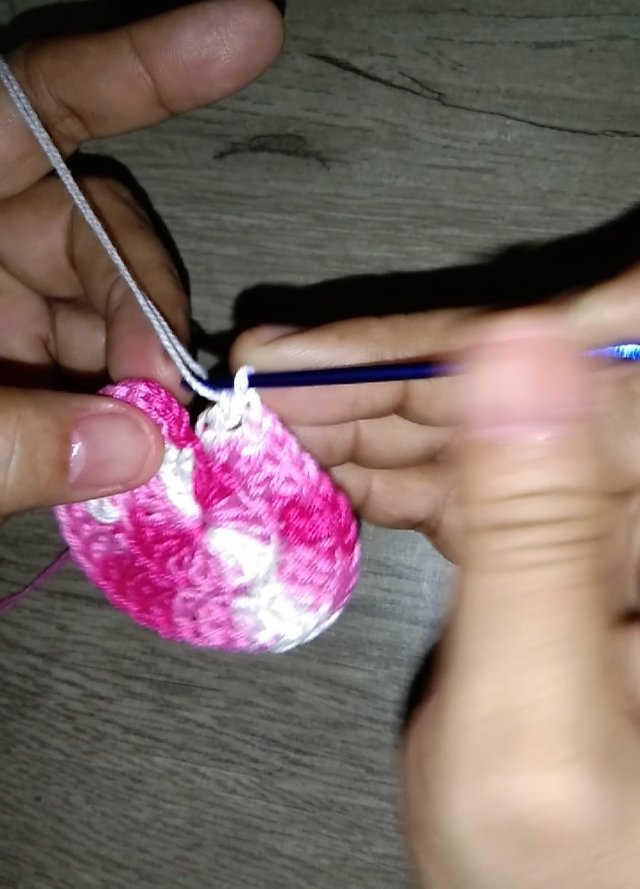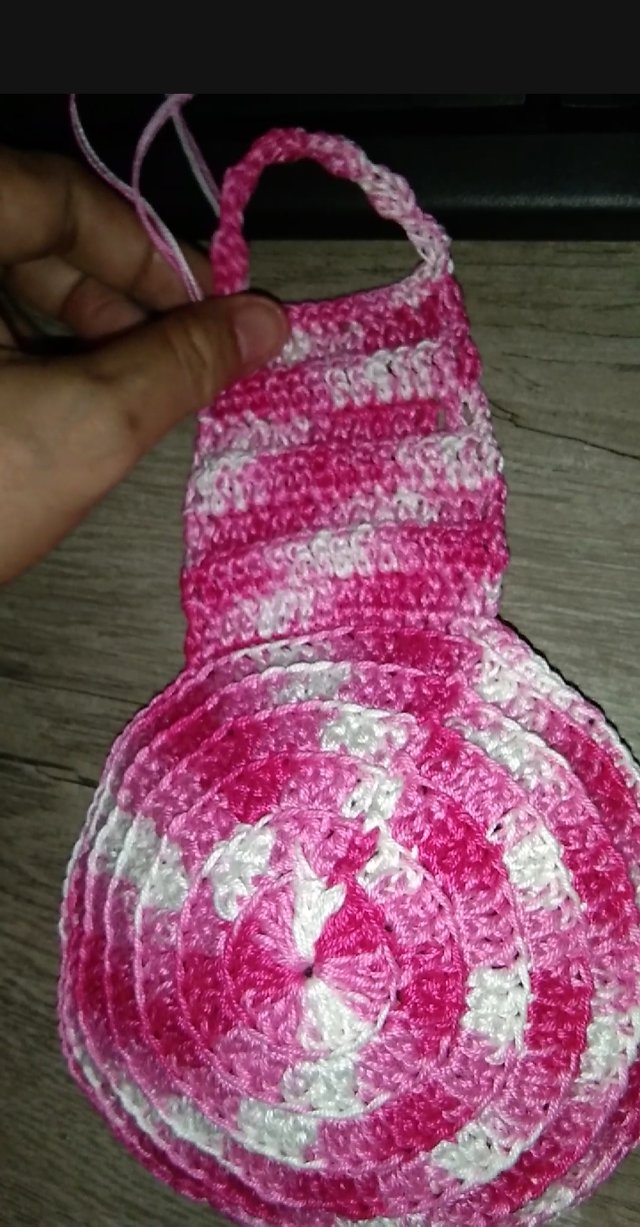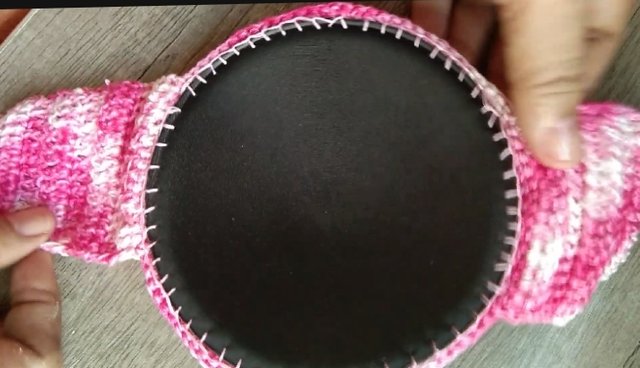 Just the other day when Philippine DOH live interview which I viewed that confirmed 1 woman from Wuhan China was positive with the NCoronaVirus setfoot in Mactan International Airport which is just near our area...ho, my we were all alarmed and afraid. But, we must go out to buy grocery needs. Look! what was my outfit...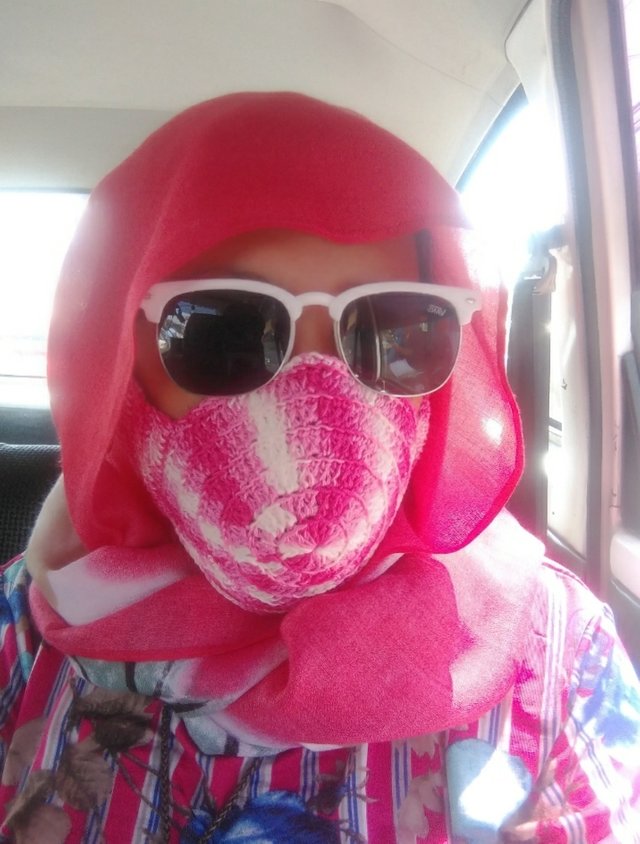 Ha ha ha! Hubby said, " You will die not with the virus but with your outfit because you can not breathe anymore"...
Funny eh, but our times at the moment is Scary....
Oh, by the way this pattern can be use if you design a bikini top and any like preggy look just use some creative imagination.
Thanks for passing by...
@jurich60
Grateful for @crosheille the founder of #needleworkmonday and @shanibeer @marblely @muscara also all the community for growing this enthusiastic crafters meeting every Monday on Steemit.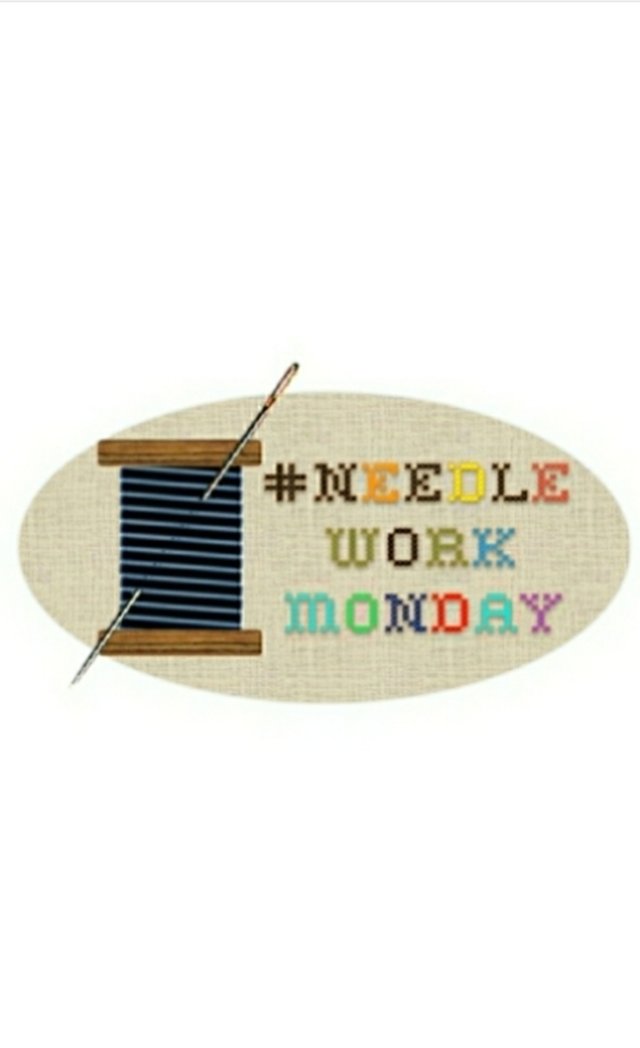 This is an Invitation to join #ccc for Guaranteed 👍 Daily Income 💵 and Payout 💸 for Newbies (2.0) 🐟 🐜 🐛 in #ccc 👣 and Follow 👣 the Honor Code 🏅 - the Creed (Conditions and Limits Inside)
AND
the latest update <<< please click to read.
Posted using Partiko Android