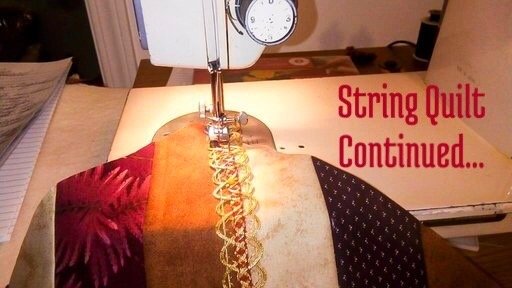 Happy #NeedleWorkMonday! I didn't know for sure if my mother wanted to continue taking pictures and explaining the making process of this string quilt. Well she was happy to continue sharing and plans on doing so till the end ;D
If you missed the start of this quilt you can view it here: #NeedleWorkMonday - The Making of a String Quilt!
As I mentioned before this will be my next project to do in our sewing class. We took a break as I was finishing up my mother's crochet set and she was busy finishing up some sewing for her clients. I'm not sure when I will start one as I need to get my materials for it first.
Anyhoo, let's continue on to the next steps...

She decided to make eight squares in sets of two for her sample quilt so there are four different designs...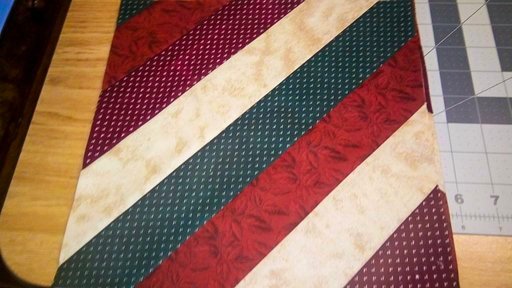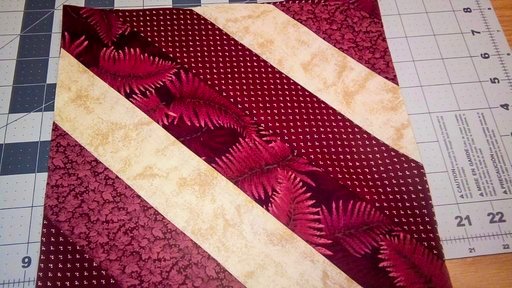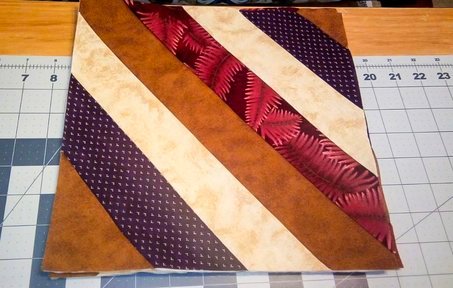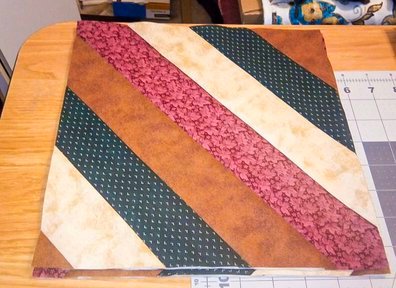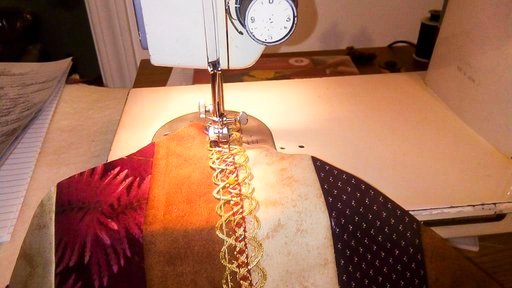 She wanted to added a touch of lace. When stitching the lace, line it up to the seam of the block you prefer it to be on. Pin the lace on the seam and sew it on stitching in the middle of the lace staying on the seam. Do all of your lace on each block until all of it is sewed on.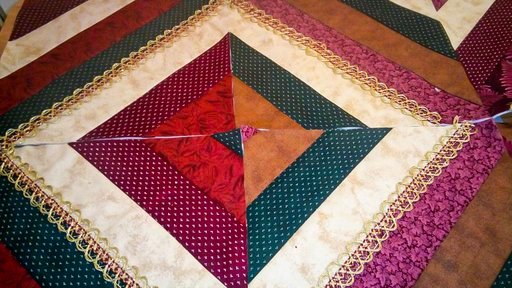 Make sure to trim your lace even with the length of each block. You don't want any extra hanging over.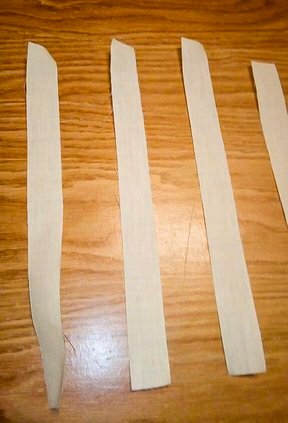 These are 1" strips cut to the length of the blocks. Spread your blocks apart keeping them in order. Depending on how many blocks you have pin some of your 1"strips to every other edge of the blocks but not on the outside edges or not in the middle.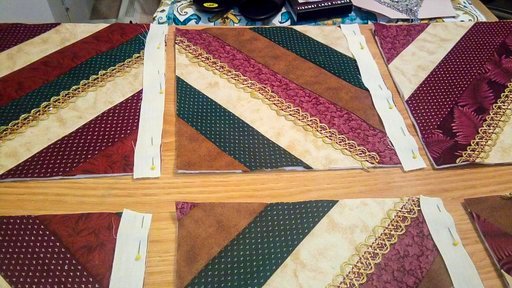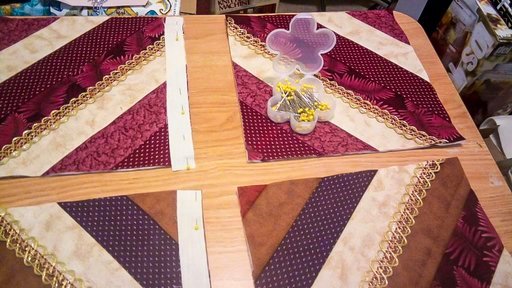 Now sew each one on with 1/4"seam.
Tip: Don't cut the 1"strips even with the blocks until you sew them on.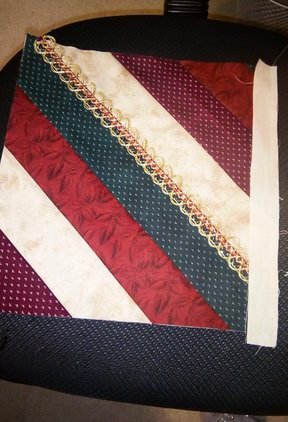 As you see this is not even with the block. Now that it is sewn on you can cut it even doing the same for all of them. Once cut even press the strips open.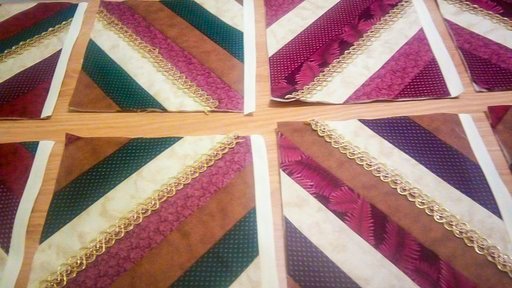 Thank you for tuning in with me again as the process of this string quilt unfolds . I will continue on with more next week!
Stay Tuned ;D
All photos belong to my mother and were taken with her Android.
Support & Inspire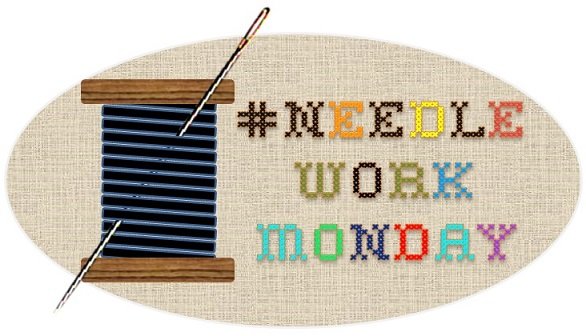 Logo/Banner created by @rigaronib!