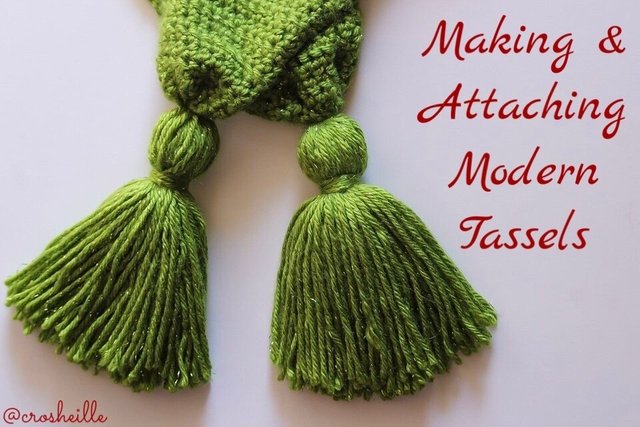 Happy #NeedleWorkMonday lovelies! It truly is a happy one for me. I finally finished my mother's hat and scarf set! Whoo Hoo and YAY!
Instead of doing the traditional fringe on her scarf I wanted to modernize it. I have been seeing these really cute large tassels attached to curtains, blankets, scarves, purses etc. so of course I had to make some too! 😜

Making the Tassels
I think these are just so cute and fun! I put a picture tutorial together in case you wanted to make some too. I must warn you I did this based on what looked like good measurements lol. So I don't have exact lengths but I do share the process on how I got the above results ;)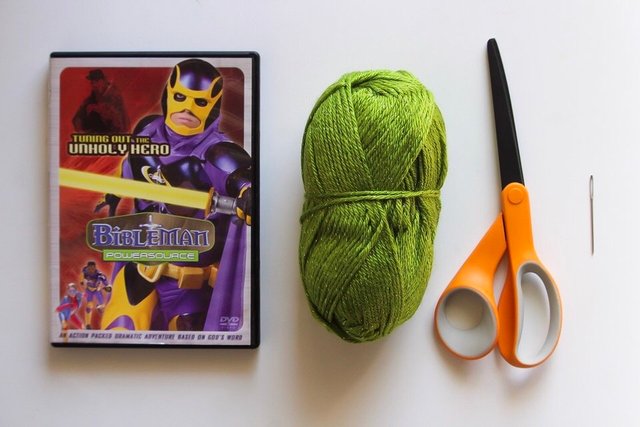 Here's what you'll need:
- dvd case
- yarn
- scissors (good ones that make a clean cut)
- tapestry needle


First, wrap the yarn around the dvd case. If you like the size I did it was wrapped 70 times around.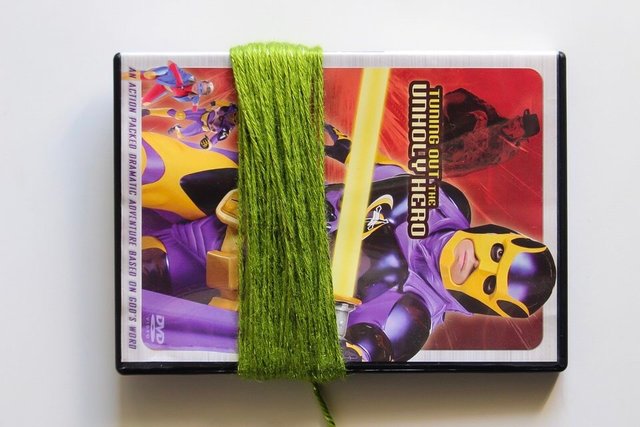 Cut a long strand of yarn and weave it under the wrapped yarn with your tapestry needle.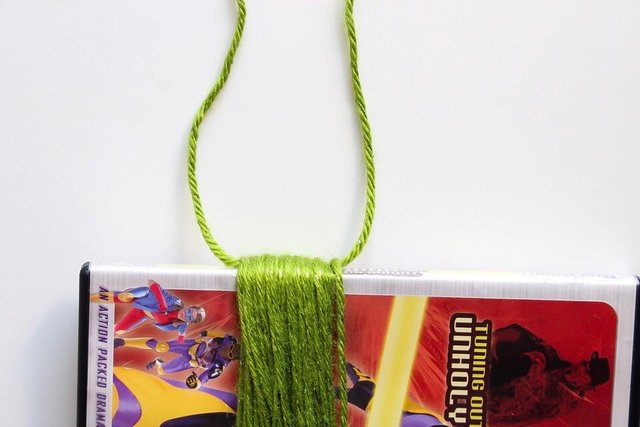 Tie the long strand of yarn in a really tight knot.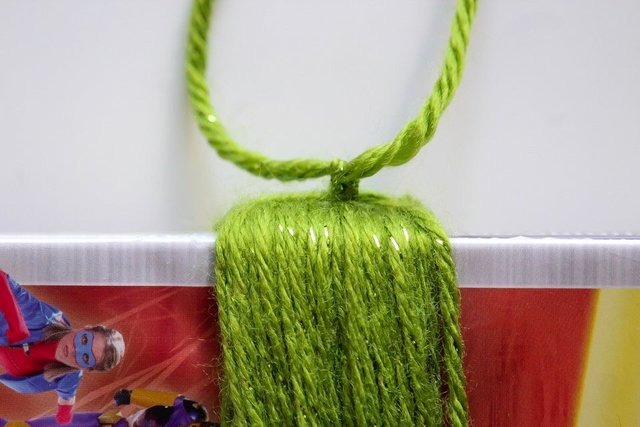 Notice how high my knot is? I didn't tie it tight enough to secure the yarn so I had to do mine over. When this happened a googly eyed needle face appeared on the floor to remind me of my knot failure...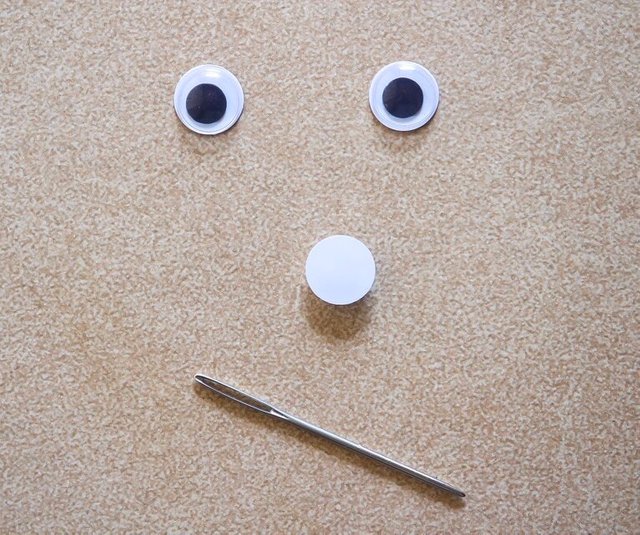 I didn't let it bother me too much and got back to business.


Now you'll need to cut all the way across the bottom of the yarn (opposite end of knot).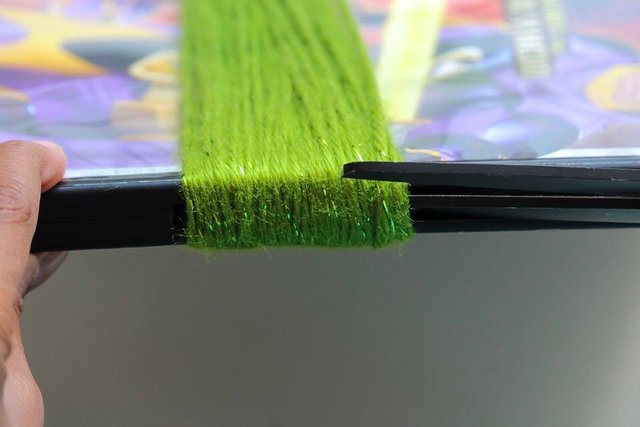 This is what you should have once you've made the cut.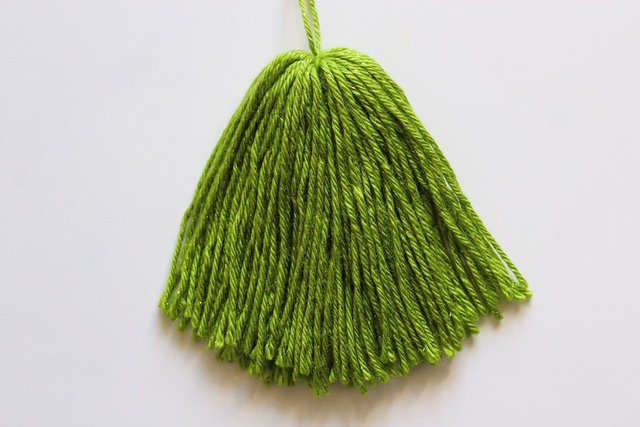 Strangely, as I was staring at this piece I created, Cousin YarnItt appeared...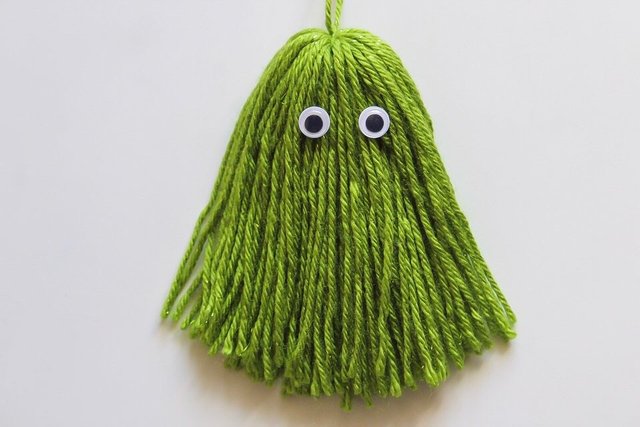 He only stayed for a moment. Not sure why I was getting these "surpreyes" visits but I had to stay focused to get done.


Next, cut another long strand of yarn and place it behind your created piece.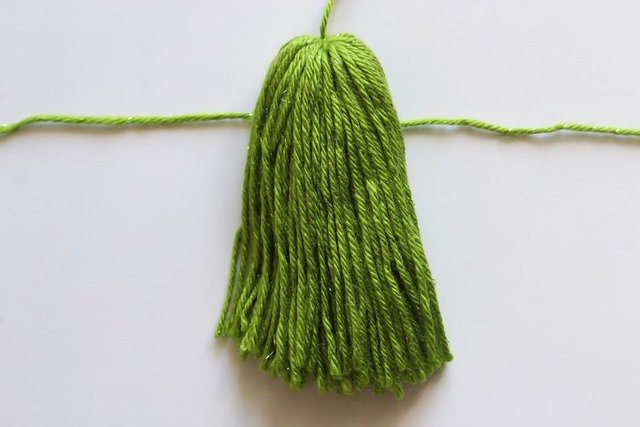 Placement of this strand depends on how big you want the top of your tassel to be. You'll need to tie a tight knot in front of this piece.
Once tied, wrap one end of the strand around the entire piece. Then use your tapestry needle to weave in the strand, blending it in with the other strands below. Do the same for the second strand.
This is what it should look like now...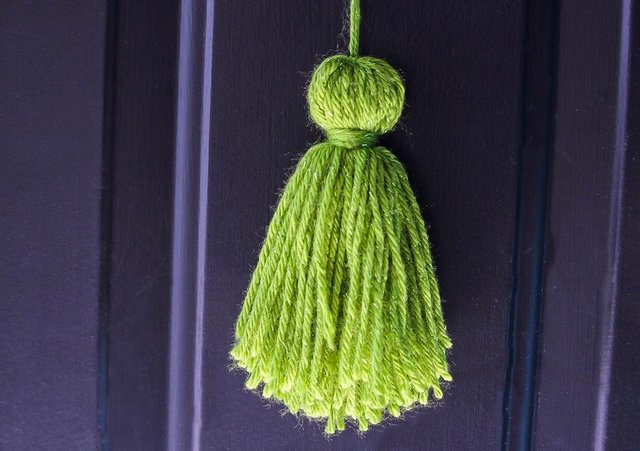 Don't worry about the unevenness of the strands, you will trim those once the tassel is attached to your project.


After I got to this point I decided to make the second one first before trying to attach it to the scarf. As soon as I completed it two more yarn googlies appeared...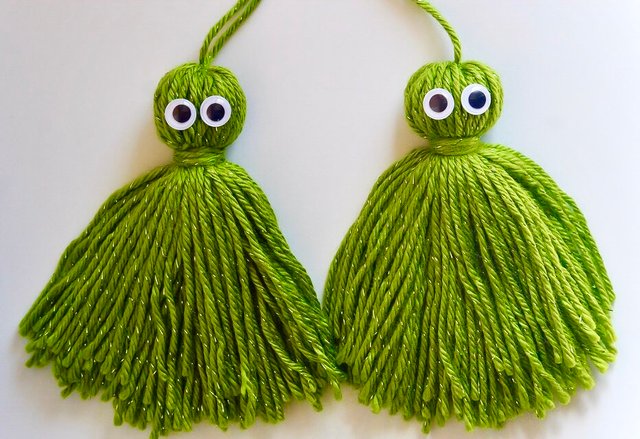 I finally asked them why was I getting all of these visits. One of them replied,
We heard through the googlyvine that you were finally finishing your mother's set after a year. We had to see it to believe it.
😏
Very funny. Someone put my business out on googly street. Oh well back to work.

Attaching the tassels
I didn't make a triangle scarf which is the style I mostly see these tassels attached to. Instead I made a traditional scarf with a squared end.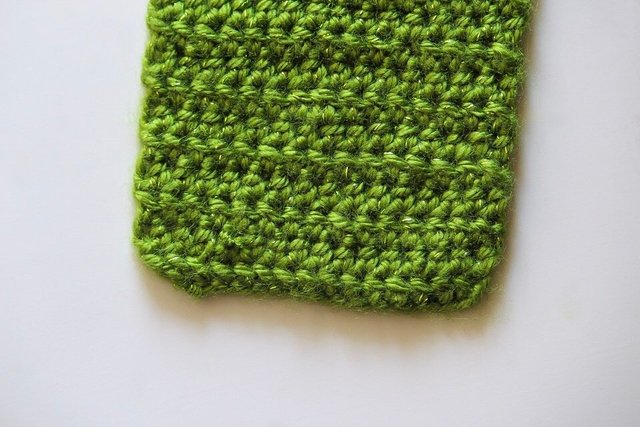 First, weave one of the tassel strands through your tapestry needle.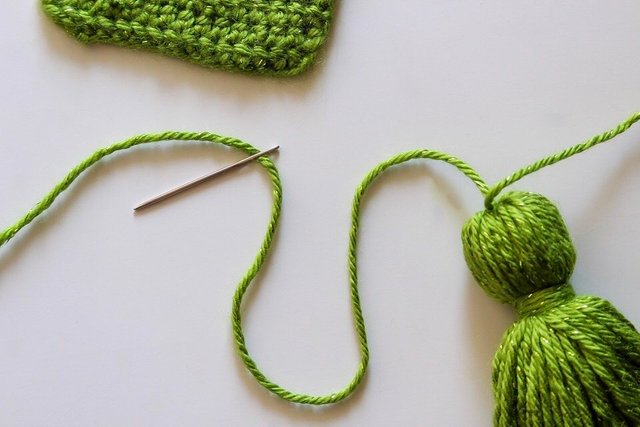 Next, weave the needle across and through the entire bottom end of the scarf. This will gather it up causing it to scrunch together.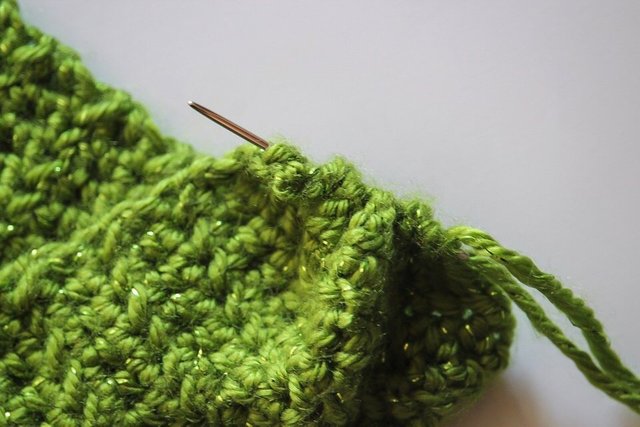 Make sure you pull the tassel tight to where it is pressed against the scarf firmly.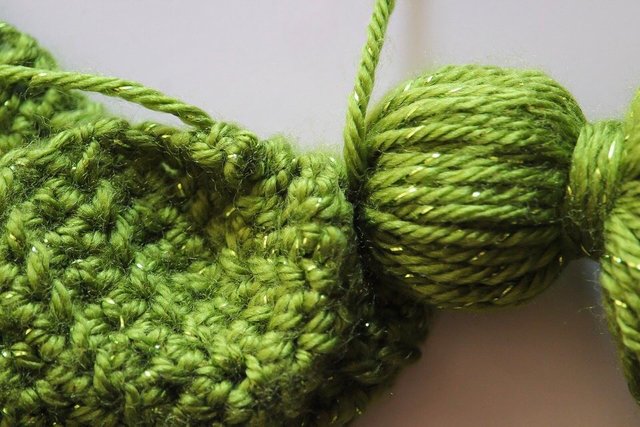 Now take the needle back through and across again to the starting point. From there you can weave your needle a few times through the scarf to make sure the tassel is secured and then tie a knot to seal it.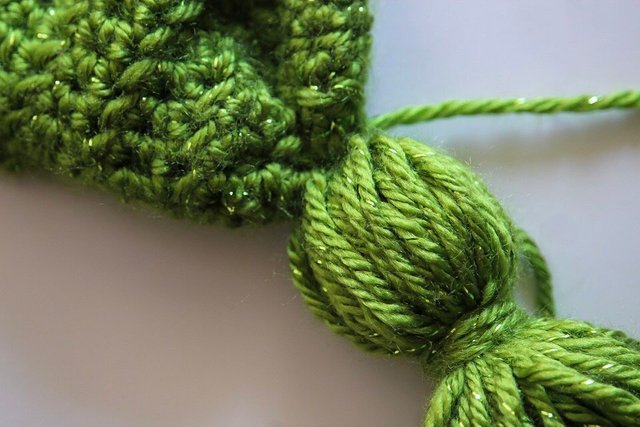 Use your needle to weave in the two strands to blend them with the bottom strands...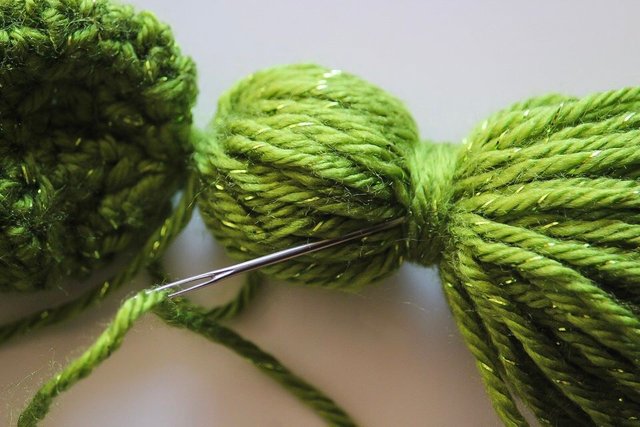 Just clip them even with the rest.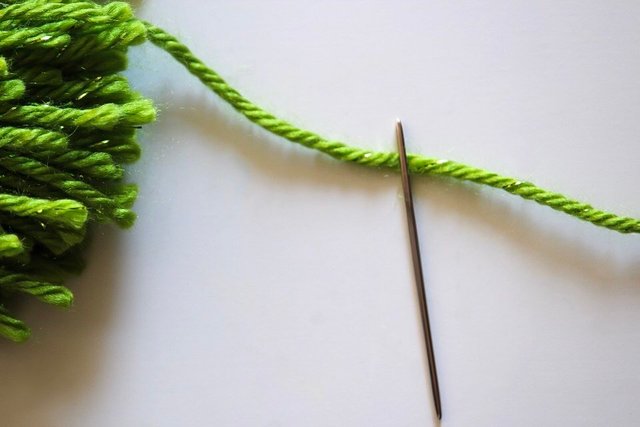 Repeat for side two, trim your tassels evenly across for a nice neat finish then enjoy your completed handiwork work :D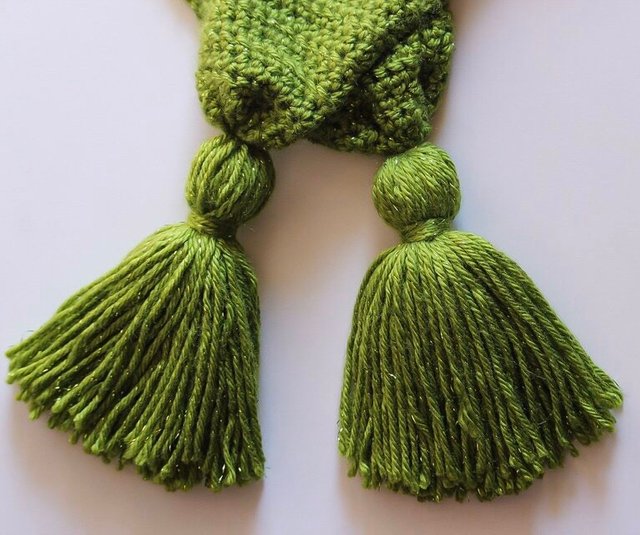 I had a lot of fun making these as well as the picture tutorial. My mom had no idea I was making tassels and the look on her face said it all! She is very pleased with it.
I personally like this look better than I do the traditional fringe and will be making my long scarves with these from now on. They make a statement. I thought it made the scarf more interesting giving it a sophisticated look.
I hope you enjoyed the tutorial! If you ever make these please do share!
This post is both my #NeedleWorkMonday participation as well as my #googlyeyes entry for the #googlyprize hosted by @googlyeyes. Whoa that was a googly mouthful! 👀😛


Thank You!
All photos are my own and were taken with our Cannon EOS Rebel T6.
For more information on what we do and our posting guidelines please visit our FAQs.
Support & Inspire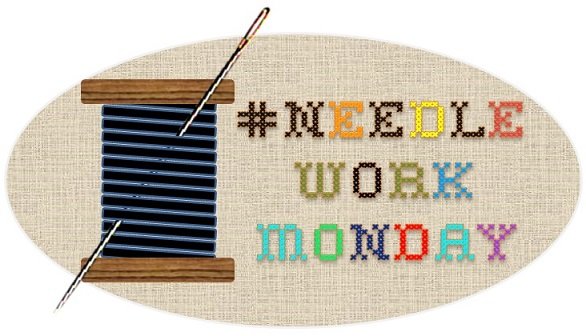 Logo/Banner created by @rigaronib!