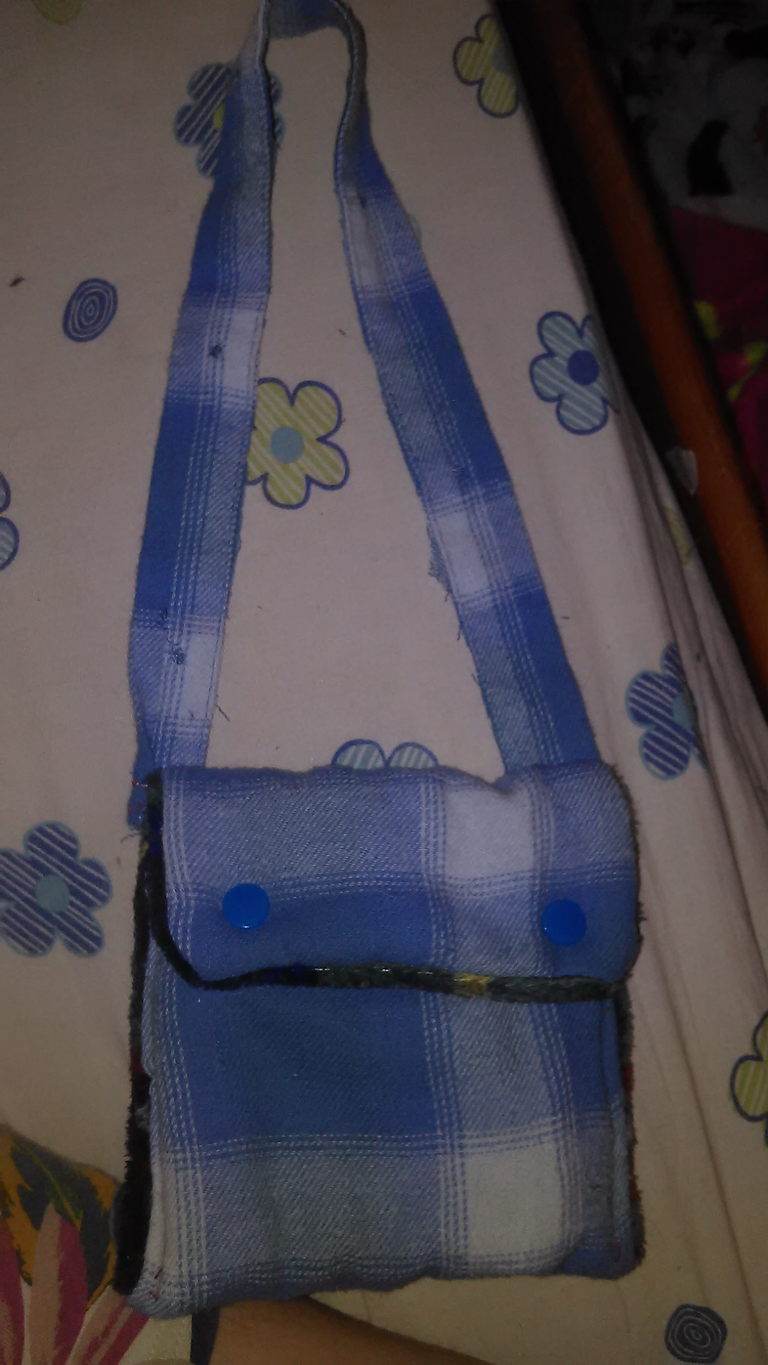 So, today I made a mini bag for #needleworkmonday. I usually make this type of bag a lot bigger but the materials I used this time were too small.
I figured out this way to make a bag because my mum wanted one for a special deck of cards but now I put my books in them (this is how to make those books: https://steemit.com/homesteading/@cassidydawn/diy-book).
These bags can be made in any size you want and they can be made from a variety of fabrics. The snaps I used can be replaced by buttons and such, or even removed altogether.
What you will need: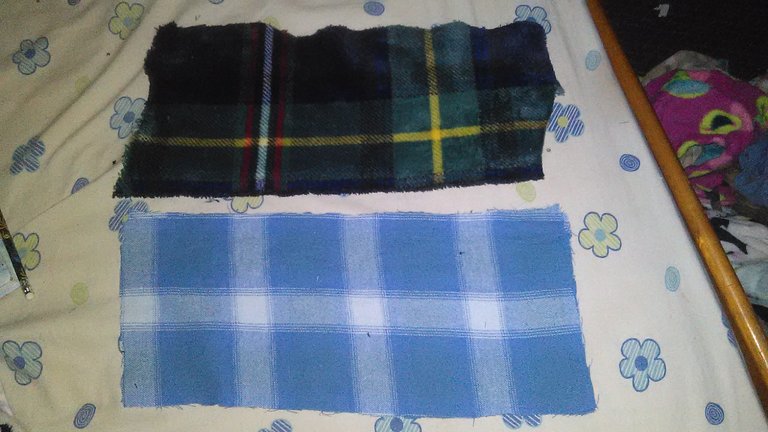 Two rectangles of fabric.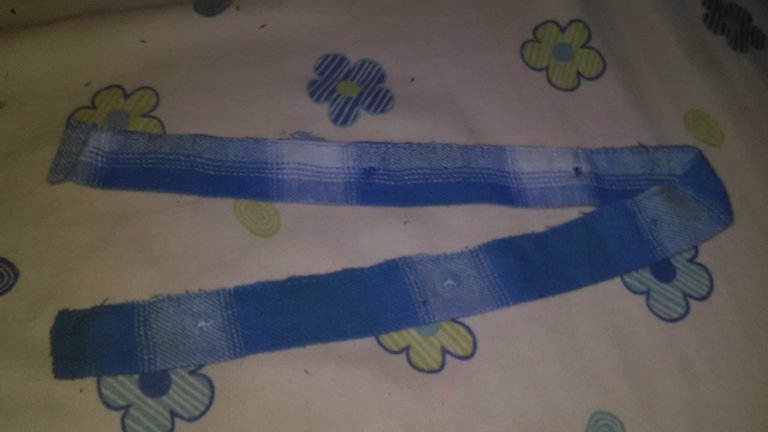 A long ribbon or string for strap (optional).
Snaps or buttons (optional).
Sewing machine set up completely.
Directions:
First, figure out the size you want your bag to be. This is a fold-over bag so whatever size you want your bag to be, double the size and then add some more on the end to fold over.

When you figure out the size, cut it out of two different fabrics. I like using one fluffy fabric to put on the inside and a strong cotton plain-weave for the outside.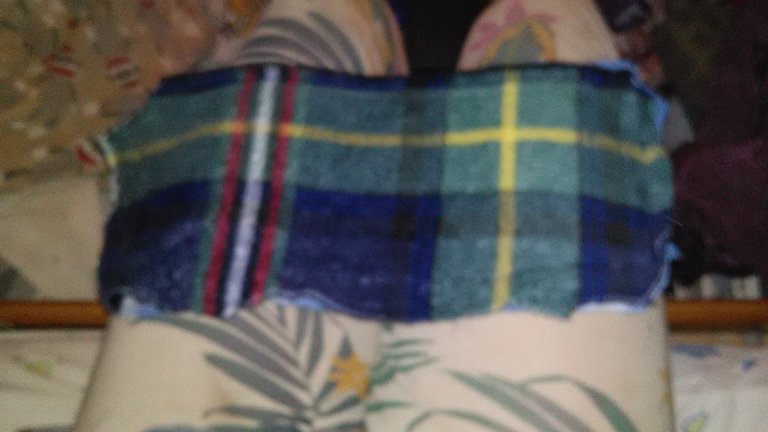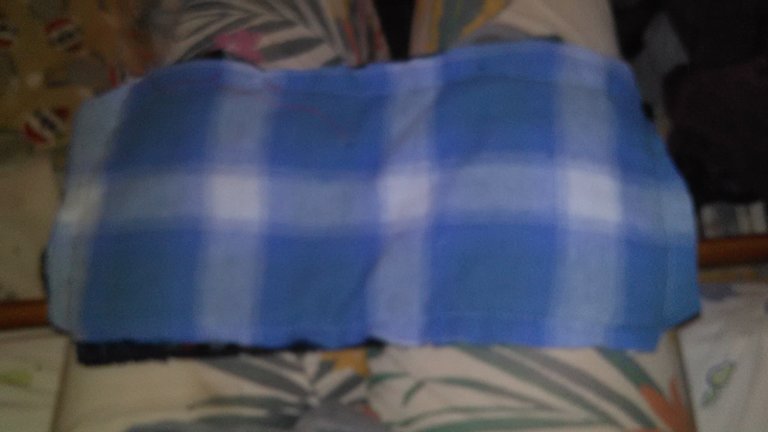 Lay the two pieces of fabric on top of each other with the right sides (the right side is the prettier side) together. Sew all the way around the edge of the fabric except leave one part open to flip inside out. Flip the two pieces back right-side out. (optional) Sometimes I stitch around the edges to keep them flat.

Fold the rectangle into thirds with the piece on top slightly shorter and the piece of fabric that you want on the inside folded on the inside. Sew the edge on the bottom two thirds, creating the basic shape of the bag.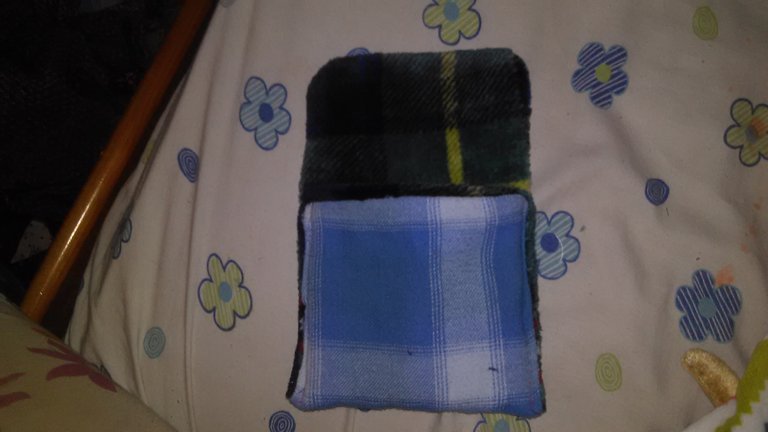 Now, sew the strap on the bag if you want one. It is kind of tricky to sew the strap on the edge of the bag so take your time with this step.

I like putting snaps on my bags but if you don't have the snap tool you can use buttons or just leave them off. Your bag is now finished!!
I have made many of these bags and I hope that you guys like them. You can put almost anything in them if it is the right size. I have trouble sometimes deciding how long my strap should be but I usually do one that is long enough for the bag to hang off of my shoulder and just reach my waist, but make them whatever length that you are comfortable with. Make sure the seam holding the strap on is really strong, I have forgotten to do that and the stitches pop easily.
Thanks For Reading!!!