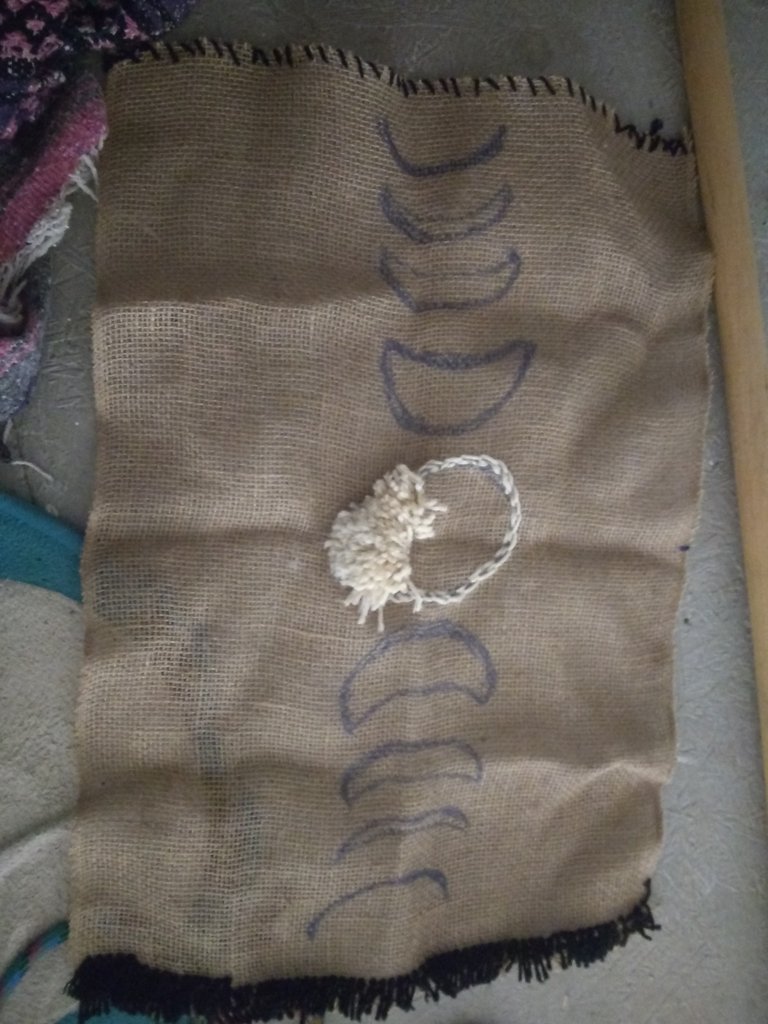 Hey guys, I have been doing a lot more out door things and have had less needlework to write about (And less time to write) but I started this project the other day with some extra burlap and I hope you guys like this post. I have also been working on a knitting project that I would like to share with you guys once I have completed it.
So, I have seen quite a bit on rug making and latch hook rugs and I found some extra burlap that I could use to try it out. I thought about what picture to put on it for a while and decided upon the moon phases in black and white. I do not actually have a latch hook so I am using a small crochet hook.
So, for any of you here that do not know about latch hooking, it is pretty simple, and you can buy kits to make rugs and such in craft stores. The technique is pretty simple. You take a piece of yarn about 3 inches long and fold it in half. Then pull the loop in the middle through a loop or cross in the burlap with a latch hook (I do not have a latch hook but my substitute worked fine for me).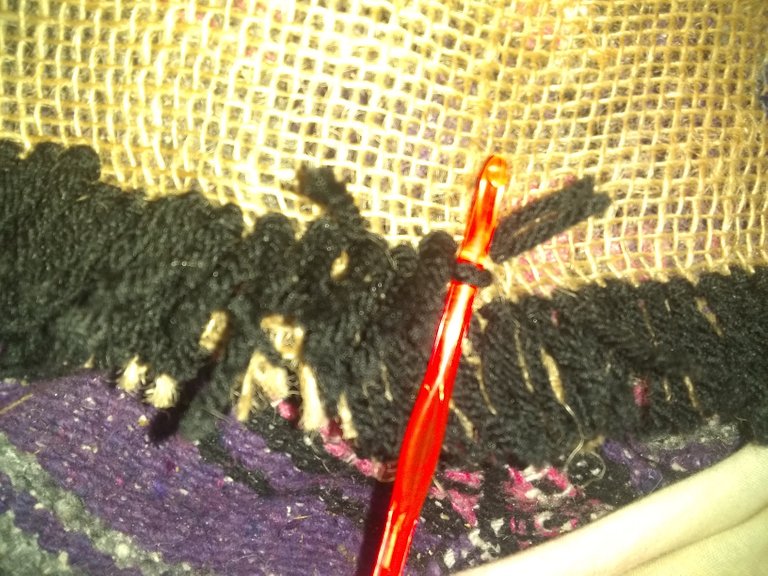 Then you pull the tails through the loop and pull it tight. This makes a knot that is often called a larks head knot. So, if you do this on every bar on each row of whatever piece of burlap you are working on, you will have a piece with about 1 1/2" to 1" long fur all over it. I read that it is easier to work in rows when latch hooking.
There are a lot of patterns you can use with this to make a picture, however I generally just look for a pixelated version of whatever I am trying to put on it. There are also apps you can get on your phone to turn an image pixelated if you want to make a large detailed project like that.
I apologise for not having hardly any pictures and for it being such a short post, I have been quite busy on other things lately. Hope you guys are all safe and staying happy and creative. Happy HIVEing? I am wondering if that will be the new thing instead of happy steeming. I would like to hear you guy's thoughts on this.