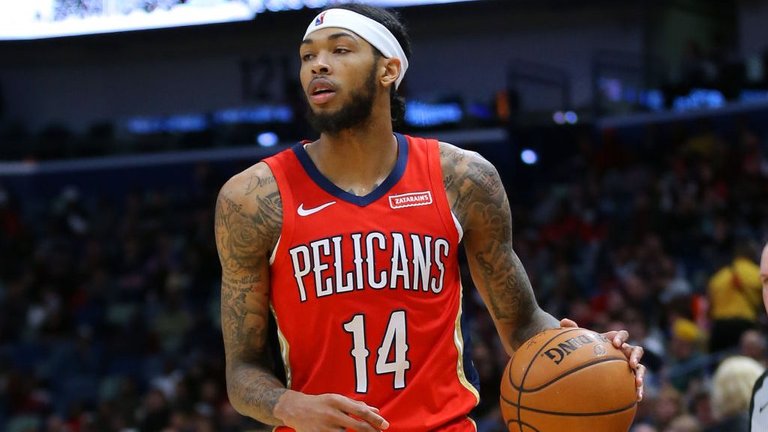 Source
What's up basketball fans! I am here again @dwin0603 to give you another exciting basketball discussion for another episode of NBA Talk, and today we will talk about the hottest and latest news around the NBA. Let's start!

The former number 2 overall pick of the 2016 NBA Draft Brandon Ingram is taking his game to a whole another level. After he was traded from the Los Angeles Lakers to the New Orleans Pelicans, there were many doubts and question marks before the season begin. People are thinking if Ingram can have a breakout year or not. This season, he's averaging 25.4 points, over seven rebounds, and over four assists on nearly 50% shooting which shows his outstanding improvement.
It's as a positive sign showing he has tons of all-star potential. He was once viewed as a bust after being compared to Kevin Durant but finishing with a tough rookie season with the Lakers. Now, he's proving his worth and he is showing why he was selected as the second overall pick and being compared to KD. There's still a possibility Ingram will turn out to become the best player in the 2016 draft class. But with his team's early struggles, they desperately need Zion Williamson back.
Ingram has easily been the Pelicans' best player so far making big shots down the stretch and the only guy who can consistently create his own shot. It's good to see him as the number one option for the team because it helps him reach his ceiling. The absence of Zion Williamson is putting him in the right position to shine. So, what if Zion becomes healthy and came back. Will it affect Ingram's development? The 6-foot-9 forward is flourishing in front of our eyes right now, let's see if he can continue shining when Zion comes back.


Click the link below to view the full article.
Scorum